10 Cozy Airbnb Austin Rentals To Consider For Your Trip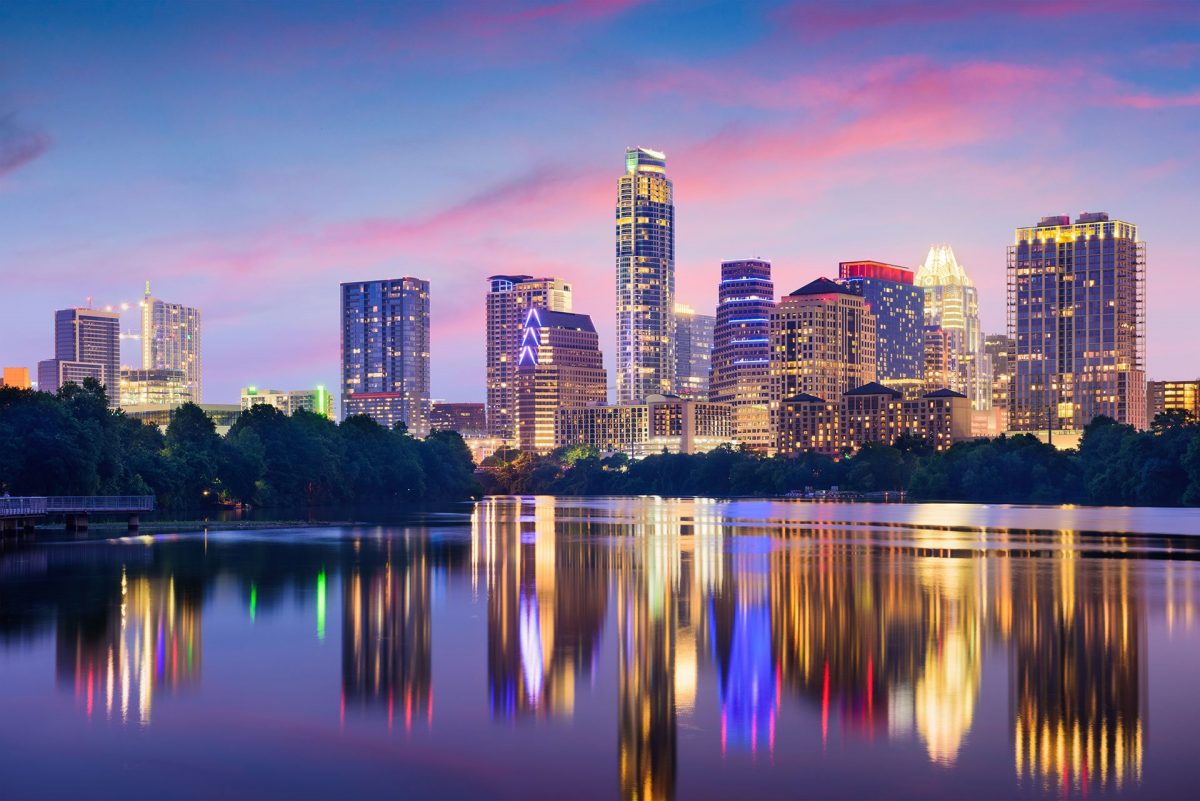 Unsure of where to go on your next vacation? Why not take a trip down to the fastest growing city in the U.S – Austin! An inspiring food paradise riddled with diversity; this southern city packs a punch when it comes to tantalizing your taste buds. From food trucks to good old barbeque, Austin delivers an avid foodie's fantasy.
Not only is Austin the state capital of Texas, but it is also known as the Live Music Capital of the World. Host to some of the largest music events and festivals in the world such as the annual Austin City Limits Music Festival, music is the heart and soul of Austin.
Boasting its vibrant art scene even further are its many museums, art murals, galleries, and architectural brilliance. This southern city is just ablaze with art and creativity of all genres, keeping in sync with their proud motto "Keep Austin Weird" which centralizes around individuality and expressionism.
Lastly, take advantage of Austin's endless sunshine and immerse yourself in nature! With multiple parks, nature reserves, and miles of hiking and biking trails, Austin will surely quench your thirst for adventure.
Have we got you so convinced you're already leaping out the front door? Well, hold your horses! Here's 10 Airbnb Austin Rentals to prep you for your trip. Read on to find out more!
Airbnb Austin Rentals For Those On A Budget
Are you tired of compromising comfort for price? We certainly are. So, forget about settling for less, because we're here to suggest 3 attractive Airbnb Austin rentals that won't break the bank.
1.
Chic East Downtown Condo
Rented out at a mere price of 32 USD per night, this luxurious, environmentally-friendly condo is anything but cheap. Situated near Central Downtown District, in the very heart of East Austin, this Airbnb Austin rental is surrounded with various unique restaurants, breweries, music venues, and exciting nightlife – you'll never run out of options! Moreover, the stylishly furnished Green Suite also comes with an outdoor pool – perfect for that relaxing getaway!
2.
Northwest A-Town Private Room
This charming, cozy bedroom for 2 is priced at 38 USD per night. It includes a snug pillow-top queen bed with fresh bamboo sheets, a new Samsung television with Amazon Prime Video and free Wi-Fi. Many reviews complimented the Airbnb Austin's quality and cleanliness level. Many guests were also pleased with Jinny – the Superhost, for her quick communication and responsiveness.
3.
The Cozy Traveller Suite
This Boho-vintage-themed mini-suite costs 49 USD nightly and is located in East Austin, a short drive away from Downtown and the airport. Offering absolute privacy, the suite is furnished with blackout Roman shades, packed with basic necessities, and offers Netflix and Amazon Prime Video services. Feel free to kick off your shoes and relax under the twinkling lights in the outdoor seating area! A perfect way to end the night after a long, fun-filled day of exploration.
Airbnb Austin Rentals With A Touch Of Luxury
Pamper yourself and indulge in the best of the best. You've worked hard and now its time to splurge! We present you Airbnb Austin rentals that emit luxury of the finest calibre – just what you deserve.
4.
Chic Designer Condominium
Priced at 100 USD per night, this downtown high-rise condo was planned by a local designer. With a mix of modern and urban elements, this spacious condo is the very definition of sophistication and class. Guests can also get a great view of Downtown Austin from the private balcony and are granted access to shared areas such as the pool and gym. Many reviews have raved over the Airbnb Austin rental's stylish décor and great location.
This extraordinary, private sanctuary costs 111 USD per night. Located in East Austin, this artist's retreat gives off a tranquil and refreshing ambience with its wood finishes, high ceilings, and a homey outdoor swing bench. What's unique about this Airbnb Austin retreat
is its' devotion to social causes. A certain percentage of every reservation is donated to key cultural and environmental community organizations such as East Austin Black History Project, SAFE Alliance and Save Our Springs Alliance. You, too, can do your part in bettering the community.
Located in Travis Heights, this deluxe hideaway costs 179 USD a night. This Airbnb Austin retreat features a heated pool where you can soak all your worries away. The rental is only a short walk away from restaurants and shops on South Congress, Stacey Park, and scenic trails. Many guests have raved about how this was the perfect place for a getaway due to how convenient its location was in a private and quiet neighbourhood.
Unique Airbnb Austin Rentals
Looking for one-of-a-kind experiences? Well, come on over to the quirkier side of this list for some unique Airbnb Austin rentals that will satisfy the more adventurous at heart!
Always wanted to experience camping? Well here's your shot! At 18 USD per night, you get to strike 'staying in an authentic American Indian Tipi' off your bucket list. The Airbnb Austin rental is located in the Community Inn at the front of Community First Village – a community for the homeless and the world's largest tiny house village. Get in touch with nature through amazing views, get toasty warm by the fire pit or join in for Friday Movie Nights! You'll never get bored exploring this village and its perks.
Come stay in a getaway cabin that's been featured on Huffington Post, Cosmo, Business Insider, and HGTV's Tiny House Hunters at the price of 44 USD per night! For a Tiny Home, it certainly has a big reputation, playing a crucial role as a part of Austin's unique and local experience. This Airbnb Austin rental is relatively a popular one so quick, make your reservations now!
Try your hand at living in a travel trailer! This retro, vintage Airstream Argosy vacation home costs 80 USD per night. This cozy camper has a chic, aesthetic décor, with an exterior lighted up with party lights. It is situated in the neighbourhood of Galindo, located close to all that's fun in SoCo.
Ever lived on a farm? Well, this charming urban farm for 4 is spacious and stocked up with amenities – great for families! Located in East Austin, this Austin Airbnb rental is unique as it features a farm with animals such as bunnies, chickens, geese, and ducks; children are bound to have a great time interacting with these little critters! Another main feature is the garden where you can harvest from for dinner, making this a unique experience indeed.
Major Tourist Attractions In Austin
Texas State Capitol
Located in Downtown Austin, this spectacular capitol building is not only flooded with history, but it is also an architectural wonder with elegant details, and is the largest capitol building in the United States. The Capitol grounds take up 22 acres, featuring multiple monuments, historic buildings, trees, and charmingly landscaped lawns. Interested in learning more about Texas traditions and the State Capitol history? Well, stop by the Visitor's Centre where they showcase exciting and educational exhibits! Don't forget to fill up your bellies at local favourties such as the Capitol Grill, Texas Chili Parlor or Clay Pit to refuel!
Zilker Metropolitan Park Attractions
This popular park lies in the heart of Downtown Austin and is the perfect setting for recreational and leisure activities such as picnics, biking, and canoeing. Moreover, it has a disc golf course and a large playground for children to run wild and free! For a 20 to 25-minute tour around the park, embark the Zilker Zephyr train – a great way for both adults and children to take a look at Barton Creek and Lady Bird Lake as well. The park is also home to the urban oasis – Barton Springs Pool, perfect for fishing and swimming in. There's just so much to do here, you'll never get weary!
Blanton Museum Of Art
Boosting Austin's flourishing art scene is the Blanton Museum of Art. This magnificent museum features a collection of approximately 18,000 pieces of work, earning its' reputation as the largest and most comprehensive collection of art in Central Texas. From ancient Greek pottery to abstract expressionism, art enthusiasts will definitely be exhilarated while exploring the many various forms of art this museum contains! As a happening museum, the Blanton Museum of Art not only showcase various exhibitions, but it is also host to multiple events such as artist talks, concerts, and screenings as well. So be sure to subscribe to their newsletter to keep up with their events calendar!
Final Thoughts
As you can see, this southern city is full of character, and excitement at every corner. The right accommodation is key when exploring a city as stimulating as this! Hence, we hope our complied list of 10 Airbnb Austin Rentals gives you the ideal luxury and comfort you deserve. What are you waiting for? Head on down to Austin, Texas and join us in Keeping Austin Weird!