10 Cozy Airbnb Denver Rentals To Consider For Your Trip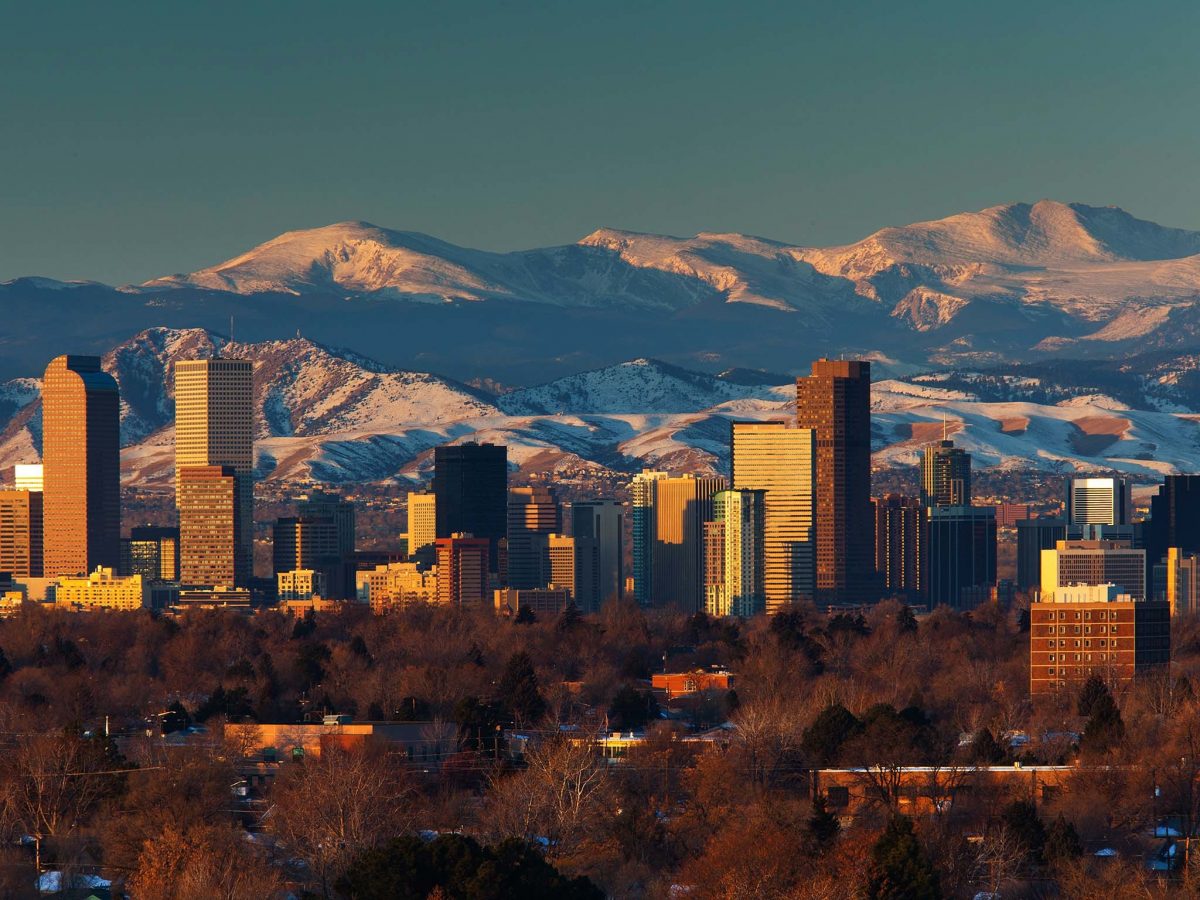 Looking for the perfect getaway spot? Well, look no further because Denver is the place to go and here's why.
Situated in the South Platte River Valley, at the edge of the Rocky Mountains, Denver by far has one of the most scenic, breathtaking views in the US. With 300 days of sunshine annually, the adventurous at heart can take on the great outdoors and hike at Cherry Creek and Red Rocks Park.
With numerous parks throughout the city such as Central Park, a plot of green is never too far away. What's more, creative spaces such as the Denver Art Society gallery and Denver Performing Arts Complex boasts Denver's flourishing Arts scene.
Not forgetting all you beer enthusiasts! That's right, the Mile High City loves their craft beer. In fact, every fall, the city organizes one of the largest beer festivals in the country – The Great American Beer Festival.
Intrigued yet? What are you waiting for? Make your way down to the Mile High City now! In fact, to save you the trouble of searching for the perfect accommodation, we've compiled a list of 10 Airbnb Denver Rentals just for you. Read on below to find out more!
Airbnb Denver Rentals For Those On A Budget
We all know how expensive travelling can get. Typically, we settle for less to save that extra bit of cash. Hence, with these 3 inexpensive Airbnb Denver rentals, we've made sure you won't ever have to compromise comfort for price.
1.
SW Denver Home Theater Apartment
Setting you back at only 35 USD per night, this cozy basement home theater apartment comes with surround sound, Roku streaming, and speedy Wi-Fi service, giving you the perfect setting for a comfy movie night. The Airbnb Denver apartment is able to host up to 2 guests, and is located 15 minutes away from the City Center, and 20 minutes away from Red Rocks Park. Moreover, reviews have mentioned how convenient its location is from local attractions.
2.
Airbnb City Park West Condo
Priced at 36 USD per night, this condominium unit for 2 has a classic décor. It is located close to multiple restaurants such as Ace Eat Serve, Ace Juice Bar, and Humboldt Farm Fish Wine. This Airbnb Denver is also situated only a mile away from Downtown. Many reviews rave about its suitable location and convenient on-site laundry facilities.
3.
Airbnb Studio Apartment With Hot Tub
Priced at only 41 USD per night, this Airbnb Denver studio apartment has access to a wide variety of amenities at the clubhouse without breaking the bank. This includes a hot tub, gym, pool table, table shuffleboard, and computers. This reasonably priced apartment also comes with a porch for 2 to watch the morning sun come up. It is located 10 minutes away from the airport, and 20 minutes away from the city.
Airbnb Denver Rentals With A Touch Of Luxury
Although it is important to be frugal, it is equally important to treat ourselves when we deserve it! For those who don't mind splurging to achieve their ideal definition of luxury and extravagance, here's what we have in store for you.
4.
Quiet Backyard Studio Apartment
Costing 119 USD per night, this clean, spacious Airbnb Denver guesthouse is furnished with dark hardwood floors and a striking canopy bed. It is brightly illuminated and flooded with natural light due to its high vaulted ceilings, huge windows and skylights. The stylish cottage is situated right smack in the popular neighbourhood of City Park West near the Denver Zoo and Denver Museum of Nature & Science. Many have complimented the guesthouse on its level of cleanliness and style.
5.
Elegant Berkeley Row Home
Priced at 129 USD per night, this open-concept loft for 5 is definitely the epitome of luxury. It is furnished with modern furniture such as crystal chandeliers, an exposed brick wall, and comes with a private patio. Located blocks away from Regis University and nearby the Tennyson shopping district, this loft is only minutes away from various attractions, parks and restaurants.
At 144 USD a night, this farmhouse was built in 1886. But that doesn't make it any less modern! Furnished with brick walls and fanciful furniture, this Airbnb Denver comes with a CrossFit gym in the garage, a laundry facility, a gas grill, and an outdoor lounge. Positioned next to a community garden at Curtis Park – one of the oldest neighbourhood in Denver, the townhouse is within walking distance to various craft breweries and restaurants. Many have mentioned how Patrick – the super host, has done an excellent job on the house with its considerate details and artful touches.
Unique Airbnb Denver Rentals
Getting bored of the same old thing? Looking for more distinctive Airbnb Denver rentals with some pizazz and character? Well look no further! Here are some unique finds to suit someone as individualistic as you.
At 94 USD a night, experience staying in your very own Airstream travel trailer at Denver Highlands. With a private yard and pool at your front door, this Airbnb Denver rental has just the perfect backyard setting. Stocked up with basic necessities, this trailer is just a short walk away from Downtown Denver, Union Station and Mile High Stadium.
8.
A Tiny Slice Of Heaven
Rented out at 108 USD per night, this tiny house clearly doesn't hide its big personality. For those who always wondered about living in a container home, here's your chance! With French doors that open up to reveal access to your own private courtyard littered with fairy lights and a barbeque pit, this stylishly designed container for 2 radiates comfort just as its name suggests.
Try your hand at Glam Camping, or Glamping if you will, at one of the newest pop-up camping locations, 2 miles from Red Rocks. Priced at 129 USD, these upscale, luxury glamping tents come furnished and, include lighting and beds. With a barbecue grill, clean restrooms and hot showers, who says camping can't be fun? Kick off your shoes and move to the groove while you listen to music from Red Rocks Amphitheater!
10.
Historic Carriage House
Set at 132 USD per night, this historic house has been featured in Architectural Digest as Colorado's most unique Airbnb Denver. This is due to its fantastic décor of exposed brickwork, distressed furniture from all around the world, and its historic background as a horse stable and a garage in the 1800s. Amenities provided include your own private hot tub, gym, garden, Wi-Fi, Netflix and more! It is located in Denver's oldest neighbourhood between Welton Street and RiNo, one mile away from Denver's 16th Street Mall, and one block away from Curtis Park. Numerous guests have complimented its stylish interior and design.
Major Tourist Attractions In Denver
Denver Art Museum
Known widely for its collection of American Indian art, the Denver Art Museum is one of the largest art museums between the West Coast and Chicago. Furthermore, the museum showcases over 70,000 other diverse works from across the globe. As if that wasn't already impressive enough, Denver Art Museum is also devoted to enriching lives through creative thinking and expression. Their effort can be seen through transformative experiences with art such as hands-on activities, their extensive art collections, and top-notch exhibitions. In fact, the Denver Art Museum's Hamilton Building itself, is an architectural wonder.
Denver Botanic Gardens
Surround yourself with nature at the beautiful Denver Botanic Gardens – one of the top 5 botanic gardens in the nation! Spanning over 24 acres, the park is an oasis which includes a conservatory and various unique, themed gardens with scenic landscapes. For those of you with families and children, head on down to the Mordecai Children's Garden to explore nature through hands-on experiences with plants! Through the Helen Fowler Library, and the exhibitions at the Science Pyramid, visitors are enriched through on botanical and horticultural materials, and educated on the scientific foundation by which the Botanic Garden is built on. Not forgetting to mention, it also contributes as one of Denver's premier music venues through its UMB Bank Amphitheater which hosts multiple concerts. As you can see, there is clearly plenty to do at Denver Botanic Gardens.
Red Rocks Park & Amphitheatre
Red Rocks Park is one of the must-see attractions when at Denver. At an altitude of 6,450 feet, the park caters to runners, hikers and bikers looking for a challenging workout. Additionally, it also attracts art enthusiasts with its display of art exhibits in the Red Rocks Visitor Center. Moreover, the park contains an amphitheater which plays host to multiple entertainment concerts, earning its status as one of the most magnificent and awe-inspiring entertainment venues in the world.
Final Thoughts
With so much to do and see in Denver, your vacation is bound to be full of excitement and joy. Hence, the right accommodation is crucial when resting up for that beauty sleep and comfort. We hope our compiled list of 10 Airbnb Denver Rentals tickles your fancy!