10 Cozy Airbnb Rentals in Switzerland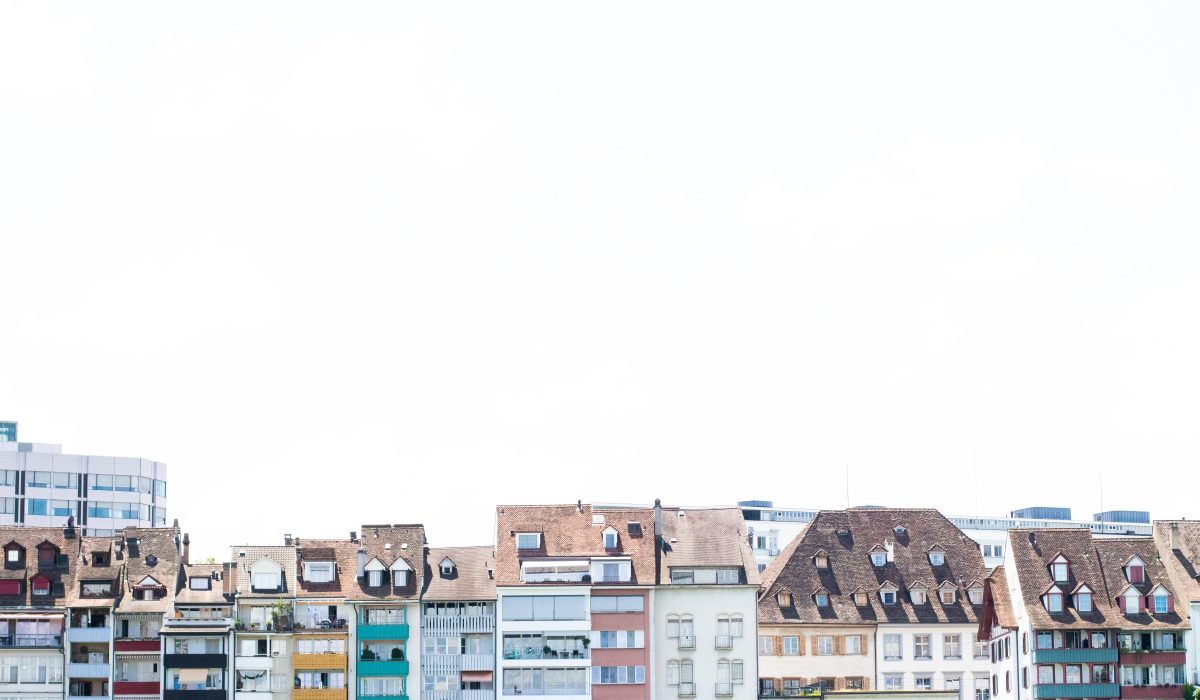 Nowadays, Airbnb is reshaping the travel industry with its popularity in the new age travelers. Although there are websites that offer cheaper hotel deals, some travelers still prefer Airbnb because it can accommodate more people in one property, which makes it more affordable and cost-efficient. Also, there are more people following the experiential travel trend. With this, more and more travelers are switching to Airbnb to get a glimpse of how it is to live like a local. If you're traveling to Switzerland, you're in luck because we put together Airbnb rentals in Switzerland for your next trip!
But before you choose your Airbnb, write a rough draft of your itinerary first. Perhaps something like things you will do in Zurich or places you will see in Geneva or in other cities in Switzerland. This way, it will be easier for you to narrow down your Airbnb choices.
However, if you're not yet sure about anything. Don't worry, we got you! Read on to find out the best city that will suit your preference.
Airbnb in Zurich, Switzerland
Zurich is the global economic center of Switzerland, but it's not all skyscrapers and people in black suits. You'll also see pieces of Swiss heritage perched within the verdant trees and the crescent moon-shaped Lake of Zurich.
There are so many things you can do in Zurich. You can start your escapade by getting to know Switzerland through the Swiss National Museum, where you will see a myriad of pieces about the compelling history of Switzerland from the beginning to the present. Or you visit various churches like Liebfrauenkirche to see its murals and climb the incredible Romanesque architecture of Grossmünster. You can also shop till you drop at Bahnhofstrasse, see the birthplace of Dadaism at Cabaret Voltaire, or satisfy your soccer junkie at the Fifa World Football Museum.
Rate: US$74 for a night (including taxes and fees)
From 10 to 15 minutes walk to the heart of the city, you will find a spacious Airbnb room. The apartment has a small shared bathroom, a kitchen, and several private rooms. The room has a comfortable double bed and a pull-out couch.
Also, this Airbnb is located in the vibrant area of Manesseplatz and it's studded with various budget to mid-range restaurants, such as Ploy, a Thai restaurant, or Hopfenau, a Swiss restaurant. But if you want to get a glimpse of living like a local, you can buy your ingredients at the nearby Coop Supermarket to cook your own food.
Rate: US$1,075 for a night (including taxes and fees)
With an elaborate herringbone parquet flooring, plush beds, and elegant cupboards, this entire Airbnb apartment boasts an extravagant and masculine interior. When you book this property, you will enjoy two capacious rooms with fireplaces and elegant bathrooms with a bathtub. It also has a sophisticated six-seater dining table surrounded by cupboards stocked with liquors and glasses. Most of all, it has an outdoor patio where you can set up a romantic dinner under the Swiss stars.
While its interiors make it totally understandable to feel torn between staying in or exploring Zurich, your Airbnb is located in an excellent location. Since it is located at the heart of Zurich, you can start your day a little bit late because most things to do in Zurich are just outside your doorstep. Either you want to climb the iconic Grossmünster, or do some shopping at Bahnhofstrasse, you can get to either one in less than 10 minutes. Aside from this, you are also rewarded with a magnificent view of the Limmat River, which separates the Zurich Old Town. So there will be a lot of historic sites and restaurants at every turn.
Airbnb in Geneva, Switzerland
Located near the borders of France, it's no secret how Geneva is heavily French-influenced. In fact, French is predominantly spoken in this city. However, you will still see the unique Swiss heritage preserved by the locals.
If you want to delve into the Swiss heritage, you can visit Geneva's Old Town that seemed to be frozen by time. Explore this cobblestone area studded with medieval buildings and visit the gothic Neoclassical St. Pierre Cathedral and the six-floor medieval house of the Maison Tavel Geneva. But if you are into more modern facades, you can drop by the world's largest particle physics laboratory, the CERN Geneva, and the 140m-high shooting fountain of Jet d'Eau.
Rate: US$129 for a night (including taxes and fees)
A simple Airbnb in Switzerland, this apartment is equipped with a bedroom, kitchen, and bathroom. It has a spacious bedroom with a balcony and a cushy mattress. It also has a separate toilet and bathroom with a bathtub, as well as a well-kept kitchen with a small dining table for two. When you book this apartment, you will have the entire place to you, giving you a taste of the local life in Switzerland.
Moreover, it is located in a cordial neighborhood surrounded by cafes like Chez Quartier and a Peruvian restaurant, Dunas Cafe. You can also see plenty of boutique shops and even a nearby pharmacy. You can also find the bohemian area of Quartier des Grottes, which is particularly known for its colorful facades as well as its surrounding cafes, theatres, and more.
But if you're looking for a more vibrant neighborhood, Les Paquis is just less than 20 minutes walk from your Airbnb. This district is dotted with tons of cafes, restaurants, hotels, and shops, too. Also, you can find most of the tourist spots here such as the Palais Wilson, which is the headquarters of the United Nations High Commissioner for Human Rights. Just be cautious at night, since this is Geneva's main red-light district and, yes, prostitution in Switzerland is legal.
Rate: US$885 for a night (including taxes and fees)
An expansive Airbnb in Switzerland, this apartment displays a fusion of hip and a tinge of 1970s disco vibes. With its glossy tables, colored acrylic chair, and lively accent colors, this apartment portrays a relaxing and vivid character. In its living room, you can watch movies on their 65-inch Samsung LED TV with a high-quality Bang & Olufsen sound system. While in the kitchen, you can make your coffee with their Nespresso Machine or cook your meal with the Le Crousset pots and pans. It has a stylish bathroom and a spacious balcony too. Also, the apartment has three bedrooms wherein the master bedroom and the third bedroom have ritzy queen-sized beds, and the second room has a baby's crib making this designer apartment suitable for families.
Another good thing about this apartment is that it is located in an accessible location. You will see a pharmacy, grocery stores, banks, and shops. In the morning, you can start your day by strolling around Parc Bertrand which is just less than ten minutes walk from your apartment. There you can see a myriad of flora and fauna and interesting park amenities like a paddling pool and outdoor gym equipment. Then, you can drop by in a nearby cafe like Maison du gâteau or Wolfisberg for some luscious pastries for breakfast. You can also find nearby museums like the Natural History Museum and Art and History Museum and the district of Eaux-vives which seemed to defy time.
Airbnb in Basel, Switzerland
Basel is the third-largest city in Switzerland and is particularly known for its art scene. Aside from being the birthplace of the world's leading art exhibition, the Art Basel, you will also find more art galleries and museums around Basel. One of the oldest art galleries in Basel is the Kunsthalle that dates back to 1872. It holds over 500 artworks but only the temporary exhibitions are open to the public.
You can also find plenty of museums that focus on specific areas. There is a museum that exhibits Basel's long and general history, the Basel Historical Museum, while there is another that showcases the connection among the architecture, art, and culture, the Vitra Design Museum.
Rate: US$108 for a night (including taxes and fees)
Another budget Airbnb in Switzerland, this Airbnb has this modern and sleek interior similar to hotels, but is more spacious and affordable. It has a well-lit studio with a comfortable queen-sized bed, a TV, a bathroom with a bathtub, and a small kitchen with a coffee maker. With nearby Asian supermarket named New Asia Market and a discount supermarket called Denner Discount, you can cook your own meals to save more for your activities.
Also, since it is an aparthotel, they offer hotel services, such as a reception area, Wi-fi access, laundry area, and a gym. Apart from these, if you find yourself in those days when you don't want to cook your own food, you can avail their breakfast buffet instead. Fuel up with some bread, fruits, cereal, or yogurt before heading out to explore the city of Basel.
This Airbnb is located at the heart of Basel. Whether you want to watch the sunset on the banks of the Rhine river or walk through the remnants of 14th century Switzerland in the Old Town, you can easily access them in less than 10 minutes on foot. Just don't miss another pride of Switzerland behind your building, the largest convention center in Switzerland, the Congress Center Basel.
Rate: US$547 for a night (including taxes and fees)
An elegant apartment with a hint of French architecture, this luxurious Airbnb in Switzerland is recommended when you visit Basel. In its expansive living room, you can also find a dining table and a high bar stool and table. There are also two bathrooms, outdoor patios, and a long kitchen with a kitchen table. It also has two spacious bedrooms with plush beds.
This Airbnb is situated just a minute walk to the Tram Station and three minutes walk to the Exhibition Center Basel, which is famous for its Fenster zum Himmel or the prominent hole in its center. Also, if you're looking for a place to celebrate your arrival in Basel, you can come to Cheval Blanc. Just less than 10 minutes away from your Airbnb, you will be rewarded with a grandiose restaurant with Victorian-era interiors or a romantic dinner by the Rhine river. A three-Michelin starred restaurant, the Cheval Blanc will serve you a French haute cuisine with a fusion of Mediterranean and Asian cuisine.
Airbnb in Bern, Switzerland
Perched on the crook of the Aare River, you will find Switzerland's capital city. From climbing the tallest cathedral in Switzerland, the Bern Cathedral, to the unique wave-like museum of Zentrum Paul Klee, you will marvel at the impressive historical and modern edifice in Bern. Most of the tourist destinations are found in the Altstadt, the old town, so to gain more access to nearby tourist destinations, you can book the following Airbnb with excellent location!
Rate: US$129 for a night (including taxes and fees)
Located in a historic building, this room is part of a modern Airbnb apartment in Switzerland. When you book this room, you will have a spacious space equipped with a dresser, work table, a TV with Netflix, and a cushy couch. You will also have access to a shared kitchen with a coffee maker and a stove, and a tidy bathroom with a bathtub.
Moreover, your apartment is just less than five minutes away on foot from Bern Main Train Station and surrounding tourist destinations, like the Renaissance architecture of the Parliament Building, the medieval clock tower of Zytglogge, and the monumental edifice of Berner Münster. With most tourist attractions accessible by foot, you will be able to reallocate your budget to your activities or food.
Rate: US$309 for a night (including taxes and fees)
Also located in a historical building, this renovated Airbnb in Switzerland gives off an aura of a home away from home with its combination of modern and vintage design. You will see minimalist's decoration, but the furniture design and accents seem to complement each other. Along with these, it has one bedroom, kitchen with stove, four-seater dining table, and a bathroom with bathtub. They also provide basic utensils and bathroom toiletries.
Apart from its appealing interior, another reason to book this Airbnb is that they give a Bern Ticket that is valid for your entire stay. With this ticket, you can access their free public transport in zones 100/101, as well as various perks in popular tourist destinations.
This charming Airbnb is near the medieval clock tower of Zytglogge and the UNESCO Heritage Von Berne. You will also see surrounding restaurants, cafes, bars, shops, pharmacy, and other historical sites. Make sure to drop by Maria Pia Amabile or Ooonyva for a wardrobe makeover. Maria Pia Amabile shop displays designer vintage pieces with a touch of her Swiss-Italian influence, while Ooonyva also offers minimalist clothes and statement pieces that can be tailored for you.
Airbnb in Lausanne, Switzerland
With a scenic view of the Savoy Alps bordered by Lake Geneva, the city of Lausanne is inarguably one of the best scenic cities in Switzerland. It is also where you can find the remarkable International Olympic headquarters, the Olympic Museum, and the Olympic Park. But to complete your itinerary, you can also visit the solemn and medieval church of Lausanne Cathedral, the grandiose photography museum of Musée de l'Élysée, and the Florentine Renaissance architecture mansion of Palais de Rumine. Also, don't forget to drop by the 17th-century cobblestone stairways of Escaliers du Marché and the futuristic campus of Rolex Learning Center.
Rate: US$98 for a night (including taxes and fees)
A simple yet modish Airbnb in Switzerland, the room is equipped with a comfortable bed, a chest drawer, and a small balcony. When you book this Airbnb, you can also have access to the apartment's modern living room, kitchen with stove and coffee maker, as well as a bathroom with bathtub.
This Airbnb is nestled in an accessible location. In just less than five minutes walk, you can get to a supermarket, train and bus stations, restaurants, as well as various tourist destinations. Some of them are the 12th-century gothic church of Lausanne Cathedral, the cultural exhibition of History Museum in Lausanne, and the medieval castle of Château Saint-Maire.
Rate: US$604 for a night (including taxes and fees)
This is perhaps one of the best Airbnbs in Switzerland that is beautiful inside and out, literally. Outside, soak in the idyllic view of the Savoy Alps and Lake Geneva; while inside, enjoy the luxurious and contemporary design of the apartment. With the geological accent pieces and sleek acrylic furniture complementing the vintage wooden chest and parquet flooring, everything is aesthetically pleasing in every turn. When you book this Airbnb, you will be able to access its extensive living area, glistening kitchen with high bar stool connected to the kitchen island, bathrooms with bathtub and shower, and, of course, the bedrooms with plush beds.
This Airbnb is located in the tranquil area of Lausanne. Restaurants, shops, and other commercial places are just streets away, making the area conducive for relaxation. But if you want to stroll around, you can head to Parc de Mon Repos. This is just less than a 10-minute walk from your Airbnb. Aside from its verdant trees and expansive area, the park is particularly famous for the villa that you can find at the center. From 1922 to 1967, this villa was the headquarters of the International Olympic Committee.
Tips for Renting an Airbnb
1. Before Booking
When you're booking an Airbnb, make sure that you already have an itinerary or at least a rough draft of what you're going to do while in the city. You can also specify what are the places that you want to visit. This way, you will be able to narrow down the area where you're going to stay. Also, when you enter the address, double-check with the map to see its area.
Most of all, read the house rules, especially on the designated smoking areas. Some Airbnb hosts charge a hefty amount for breaking these rules. You can always speak with the host if you have any questions or clarifications. But never pay outside of Airbnb to avoid inconvenience.
2. During your Stay
One unwritten rule: treat the property like your own. Keep your room clean. Clean up after you use the kitchen or bathroom. Make sure that you lock the door before you leave and the windows before you sleep. Turn off the airconditioning unit, heaters, faucet, and lights when you're not using them. Conserve energy and water like how you would in your own house.
3. After your Stay
Experiences may be subjective, but be truthful in your reviews. There are a lot of people who listen to the reviews before booking. If you had negative experiences with the host or the property, write a constructive private review. Perhaps, let them know how they can improve it. Always follow the golden rule, "Praise in public and criticize in private". But if you had a positive experience, be generous with your praises. You can also leave a small token of appreciation for your host.
To Sum It Up
Most of the budget Airbnbs in Switzerland are often private rooms only. While the luxury Airbnbs are often spacious but they can only accommodate a small group. When you're booking, make sure to specify your preferences with the filters — from budget and area to the particular amenities that you require. Narrow down your choices to be able to find the best Airbnb in Switzerland for you.