10 Best Things to do in Ecuador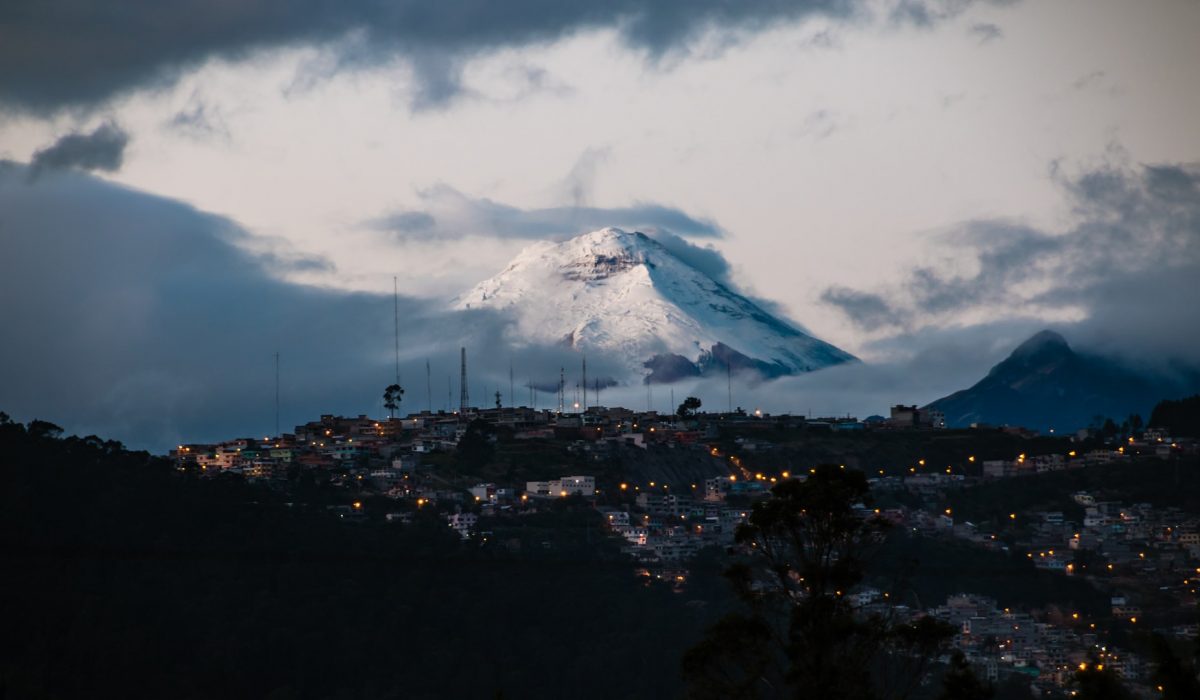 Being the largest tropical rainforest in the world, the Amazon Rainforest is surely one of the must-visit destinations in your lifetime. In fact, you might have already thought of visiting one or two of the nine countries sharing the forest. With the diversity offered of the things to do in Brazil or the well-preserved Incan heritage site in Peru, going to South America will always be a good idea! But did you know that there is also a myriad of things to do in Ecuador that will give you a glimpse of Brazil and Peru in one?
Ecuador is one of the often-overlooked countries in South America. But it actually offers a lot of things to do similar to those in other famous countries in South America. If your list of things to do in Ecuador includes visiting colonial buildings, you'll be glad to know that you'll find a lot of museums, cathedrals, and even UNESCO World Heritage Sites in Ecuador. Or if you are into well-preserved pre-colonial sites, Ecuador also has the largest Incan archeological site. Moreover, if you are into outdoor activities, you can hike mountains or swim azure waters. With its mix of high altitude and coastal area, resonant history, and wonderful people, it easy is for tourists to pile up their list of things to do in Ecuador.
How to Get to Ecuador
Named after its proximity with the imaginary line, the equator, Ecuador is probably one of the easiest countries to remember. You can find Ecuador on the western side of South America bordered by Columbia and Peru. There are various airports in the U.S. that offer flights to José Joaquín de Olmedo International Airport (GYE) in Guayaquil and Mariscal Sucre International Airport (UIO) in Quito. But the cheapest ones with over US$100 price-slash, fly to Guayaquil. If you are coming from Georgia, North Carolina, Texas, or New York, you can score roundtrip flights for as low as US$189 per person. Usually, Spirit Airlines and American Airlines cater seven to nine hours of flight with one layover in Florida.
If you're thinking about traveling to Ecuador by car, the options may be limited. While you can drive if you're only coming from Peru, it's quite impossible if you will be driving from the U.S. From Texas, you can cross the border to Mexico and drive down south. But when you arrive in Panama, you will find the Darién Gap. This is the break between Panama and Columbia and it's known for its danger. On one side, there are natural deaths caused by snakes in its wicked rivers and wilderness. On the other side, there are human traffickers, robbers, murderers, and kidnappers. Although it's possible to cross the gap, it is complicated and dangerous. So, the only feasible way to get to Ecuador from the U.S. is by booking a flight.
Where to Stay in Ecuador
Budget: Selina Quito
Rate per night: starts at US$13.49 per bed in a 14-bed Community Room with breakfast
Set amidst the bustling city at the Andean foothills, Selina Quito is a three-star hotel that boasts a contemporary interior with remnants of colonial Ecuador. They offer various room types that range from a dorm-type room with a number of bunk beds to stylish suites. You will be introduced to various options without breaking the bank. Enjoy various facilities, such as the rooftop, restaurants, workstations, and other common recreational facilities. Most of all, if you just came to Quito by chance and you don't have much on your list of things to do in Ecuador, you can approach the front desk and hire expert guides for your tour. Either you only want to weave through what the city offers or hike to see vistas and freshwaters, they have it all!
Luxury: Illa Experience Hotel
Rate per night: starts at US$461 for two adults
If experiencing the Andean heritage tops your list of things to do in Ecuador, you're on the right track. Illa Experience Hotel is a restored 10-room boutique hotel from the 1700s. As you ascend each floor, you will see various periods of Ecuador's history through its interiors. From colonial, republican to Ccontemporary, this boutique hotel will surely amaze each guest. Apart from enjoying its monarchical design, you will also be able to access their amenities, such as a fitness center, spa, bar, and their in-house restaurant, Nuema. Nuema offers world-class gastronomy. Their cuisine specializes in a fusion of farm-to-table ingredients with a creative flair for Ecuadorian dishes. Meanwhile, its location allows you to easily access various tourist spots to tick off most of the things to do in Ecuador. With the amenities offered by the hotel, deciding to stay for the day sounds enticing, too!
Exciting Things to Do in Ecuador
1. Get to know Ecuador at the Museo Nacional del Banco Central del Ecuador
Opening Hours: 9 AM to 5 PM (Tuesday to Friday). 10 AM to 4 PM (Saturday and Sunday). Closed on Monday
Entrance Fee: US$2 per adult
Inaugurated in 1969, the Museo Nacional del Banco Central del Ecuador is located at the heart of Quito. It has an elaborate collection of artworks from the pre-Columbian and Inca to the contemporary era. This allows its visitors to get to know the vivid history of Ecuador through gold artifacts, sculptures, and even 3D models. Moreover, the artworks are organized chronologically so you will be able to notice their influences and representations. If you are only staying for few days, visiting this museum should be one of your top things to do in Ecuador.
When you visit the museum, there are free guided tours that you can join. This way, you may also get the perspective of the locals and understand wholly the Ecuadorian heritage. Usually, the tour will start at Archaeological Gallery or Sala Arqueología. Here, you will see furniture and tools by ancient tribes traced back to 11,000 BC. This will help you understand the cultural roots of Ecuador as well as see which practices are still apparent to the modern-day. At the Golden Court or Sala de Oro, you will see the gold artifacts that they used for worship. Afterwards, you will see the oppressive era at the Colonial Art Gallery or Sala de Arte Colonial. Then the Republican Art Gallery or Sala de Arte Republicano is where you will see how they fought for their independence. Lastly, enjoy contemporary arts at the Contemporary Art Gallery or Sala de Arte Contemporáneo.
2. Board the Devil's Nose Train
The Devil's Nose Train is deemed as one of the world's most dangerous railway. The Trans-Andean railroad stretches from Quito to Guayaquil. But the Devil's Nose Train only takes a portion of this route, which is from Alausi to Sibambe. In this more than 100 kilometers long railway, you will traverse between mountains and cliff sides. While the trip gives you an astonishing view of Ecuador's impressive ecosystem, you will also be thrilled by the seemingly death-calling railway.
If you plan to add this to your list of things to do in Ecuador, make sure to plan ahead. The train only runs twice a day from Tuesday to Sunday. The first one leaves at 8 AM and the other one leaves at 11 AM.
3. Bike around the Cotopaxi Mountain
With a soaring height of 5,911 meters, Cotopaxi Mountain is one of the world's highest active volcanoes. Over the years, this snowcapped and symmetrical volcano has erupted more than 50 times since the 1700s. In fact, it erupted last 2015 which prompted the government to halt outdoor activities near the volcano for two years. But now, you can comb through Cotopaxi Mountain by biking or hiking.
Most tourists prefer exploring the Cotopaxi Mountain by biking. As you bike around the mountain, you will encounter a mix of graveled and paved terrains. Usually, this entices more advanced riders because it's such a perilous activity. Riders will take an eight-kilometer ride from the parking lot to a spot 3,700 meters high in altitude. Here, you can take a rest while appreciating the spectacular view of the Inca ruins. Then, you will take another shuttle that will lead you to start a 16-kilometer ride down to the lush forests.
4. Learn about the Ingapirca Ruins
Entrance Fee: US$50 per adult
With an altitude of more than 3,000 meters in the Andes Mountains, the Ingapirca Ruins is often touted as the "Machu Picchu of Ecuador" for its fair share of pre-Columbian ruins. In fact, it is the largest Incan ruins in Ecuador! Being situated in the mountains, exploring the site will give you a panoramic view of the surrounding countryside as well. Its rolling hills are studded with lush greeneries, fascinating rock formations, wandering llamas, and ancient ruins.
Within its well-preserved ruins, you will learn about the resonating history of Cañari indigenous people. You will also be amazed at how the matriarchal Cañari people and the patriarchal Inca conquerors harmoniously lived together. Despite having opposing views, they still respected each other and celebrated their common ground. For sure, this is something that inspires a lot of its visitors. When you book an Ingapirca tour, a Spanish or English-speaking guide, lunch, and transport are already included.
5. Explore Cuenca
If seeing colonial architecture is one of your top things to do in Ecuador, then you must visit Cuenca. As you stroll through its wide and sunlit streets, you will find yourself gaping at every turn. From a massive cathedral with a spectacular blue dome to museums set in a colonial edifice, this UNESCO World Heritage Site is a perfect example of a well-planned entroterra or a Spanish inland town. There are parks, atriums, churches, and other public spaces around the town. Indeed, exploring Cuenca takes you back to the Spanish colonial times.
But that's not just all of Cuenca. It's also a good place to spend few days in Ecuador. Due to the changing of times, modern establishment sprung up in the area. There are hotels, bars, restaurants, and museums that will make up your perfect holiday!
6. Surf at Montañita
Perched in the western part of Ecuador, Montañita is a surfers paradise. Tourists flock from all over the world to brave the powerful waves here. But apart from this, Montañita also offers one of the most memorable full moon parties you will ever experience. Its shores are dotted with bustling hostels, luxury hotels, and dynamic nightlife. Enjoying the nightlife will always be one of the must things to do in Ecuador, and Montañita is the perfect place for it.
7. Enjoy Secluded Beaches in Puerto Lopez
Located almost 500 kilometers from the capital, Puerto Lopez entices tourists with its secluded beauty. It is a laidback coastal town with various undeveloped beaches lacking mass tourism and high-rise buildings. If you come to Ecuador anytime from June to October, you can also board the boat to Isla de la Plata. On your way, you can spot migrating humpback whales. Then when you reach the island, you can see diverse flocks of birds. Some of them are the blue-footed boobies, unique Frigatebird, and nesting Albatross. Alternatively, you can also take a relaxing dip in the sulfur pool of Agua Blanca. Don't worry about the hassle of cleaning yourself after because there are showers nearby. What's more important is the benefit of mud on your skin!
You can also come to Ayampe to enjoy afternoon surfs or sip cocktails as the sun goes down. But if you're not into water activities, you can also climb the mirador or observation tower in Playa Los Frailes instead. Here, you can appreciate the azure waters and the view of crashing waves. Lastly, drop by Puerto López's malecón or esplanade to devour freshly caught seafood without breaking the bank.
8. Sunbathe at Puerto Ayora
Off the coast of mainland Ecuador, you will find the Galapagos Islands. Among the islands, Santa Cruz is one of the inhabited islands. Since it's located off the coast, you might have probably stereotyped it as an island with pure forest and undeveloped beaches. But in the city center of Santa Cruz, you will find the progressive Puerto Ayora. Puerto Ayora offers you the best of both worlds. This city is similar to most gilded coastal cities of mainland Ecuador. There are reputable restaurants, decent hotels, and reliable airports that will let you stay in the city comfortably. But at the same time, it also offers pristine azure waters to cap off your perfect vacation. There are also birds, sea lions, and sea turtles that you will find on its coasts. This will make you realize how they take utmost importance to nature despite their efforts of modernizing the city.
9. Tour Around the Ecuadorian Amazon
Visiting South America will never be complete without seeing the Amazon Rainforest. Although the Ecuadorian Amazon is the smallest among the countries sharing the Amazon, it's one that paved the way in discovering the entire Amazon River. It was in 1541 when Spanish conquistadors headed by Francisco de Orellana set off from Ecuador. They coincidentally traversed through the Amazon River leading to the Atlantic Ocean. They also encountered brave tribes, hence the namesake Amazonian or Amazon.
When visiting the Ecuadorian Amazon, you will see the dense forest inhabited by diverse wildlife and flora. From fishes and mammals to reptiles and insects, you will find thousands of them here. In fact, its rivers are home to three different kinds of piranhas! Apart from this, there are also isolated tribes populating the forest. The Taromenane and the Tagaeri settle near the Yasuní National Park and they are untouchable by the Ecuadorian constitution.
10. Shop at Otavalo Market
Open Hours: 7 AM to 6 PM. Monday to Sunday
Locally known as Plaza de Los Ponchos or Centenario Market, Otavalo Market is the largest indigenous market in Latin America. From Aztec-printed bags and colorful dream catchers to wooden musical instruments and hand-painted kitchenware, you will find them all here. But aside from artisan goods, you will also find stalls offering imported goods. After strolling around the stalls, you can also re-energize through the food stalls, cafes, and restaurants to quench your thirst. Some serve Ecuadorian dishes, while others serve international cuisine.
Otavalo Market offers a lot of things to do in Ecuador, but if you really want to have an authentic experience, you should visit them either on a Saturday or Wednesday. During these days, there are more stalls open with new products. So this is usually the market day that tourists look forward to. However, make sure to not go there near the closing time. Most of the stalls start to pack up before 6 PM. Also, make sure to bring enough cash and be vigilant. Similar to most countries, being in a crowded and bustling market makes you more susceptible to pickpockets.
Tips to Remember Before Traveling to Ecuador
Get a Travel Insurance
This is the number one rule. There are various travel insurance companies in the U.S. that offer the peace of mind that you deserve. Although it's relatively safe in Ecuador, crimes are not the only thing that you have to prepare for. There will be a lot of outdoor activities that you will do in the country, and accidents are called accidents because they are unexpected. So, ensure that you are protected as you do all the thrilling activities on your vacation.
Avoid Traveling up North
Ecuador is relatively safe. But there is a U.S. travel advisory to avoid traveling up north near the borders of Columbia. Violent crimes and murders are quite normal in Carchi, Sucumbíos, and Esmeraldas. Sometimes there are even bombings aimed at military and law enforcement.
Pack up some medicines
Since there are high altitude cities that you will surely visit to tick off your things to do in Ecuador, dizziness, shortness of breath, or headache may hinder the fun. So, make sure to pack some Acetazolamide to fight off high altitude sickness. But before purchasing any medicine, we suggest that you consult with your doctor first.
Load up some US Dollars
At the start of the 21st century, Ecuador started using U.S. dollars as its primary currency. Most of the things you will buy are a bit cheaper than those in the U.S., but they are still quite pricey. Budget travels range from US$50 a day to US$100 a day for midrange travelers. Most restaurants also incur a 10% additional service charge, and an additional 5% tip is well-appreciated. Lastly, most upscale establishments accept credit cards but smaller ones only accept cash. So, load up some U.S. dollars from the ATMs in the major city before traveling to more rural areas.
Best Time to Go to Ecuador
Since Ecuador is located in the equator, it experiences 12 hours of sunlight every day. So, you can expect that it experiences overall tropical weather. However, there are still differences depending on the region where you are. If you are in the high altitudes of Quito, Ecuador's capital, you will experience breezy days with warm sunlight. Usually, the temperature only ranges between 50F and 76F. But if you are near the coasts or in the forest, you will experience more humid weather. The temperature ranges between 80F and 90F. Considering the many things to do in Ecuador, you will hardly feel the changes in the temperature.
The best time to go to Ecuador is during the dry season, which is from June to September. During this season, it's typically sunny and breezy with little to no chances of rain. In this pleasant weather, you will get a clear panoramic view of the Ecuadorian landscapes.
Let's travel to Ecuador!
From outdoor activities to museum hopping and shopping and lounging, there are tons of things to do in Ecuador. Just make sure to plan ahead since most of the places to visit are quite far from each other. Enjoy and don't forget to let us know how your trip went!