10 Interesting Things To Do In Peru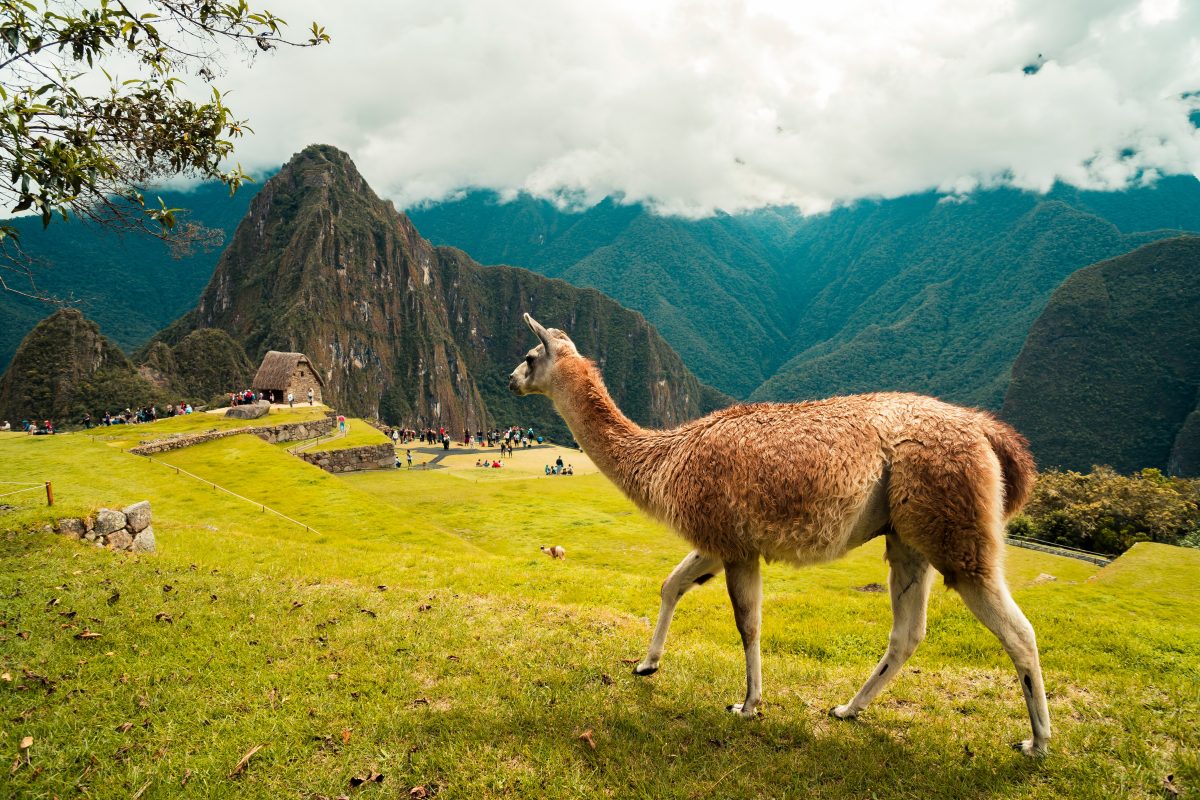 Did you know the Seven Wonders of the World changes according to the internet polls result? With over 1.6 million visitors annually, Machu Picchu has become one of the most recognizable tourist attractions on the planet. Although hiking the Inca citadel is essential to check off the bucket list, is equally important to unfold the other side of Peru.
While many of us are still puzzling where Peru is, here's the answer to your question. This country actually lies between some of its colossal neighbor like Brazil and Colombia in South America. Although Peru is widely known as the home of an ancient civilization, this country is so much more than that. From the astonishing landscape, distinctive wildlife, rich histories, and traditions to its world-awarded culinary expertise, Peru is truly a paradise on earth.
Before we dive right into this article to discover some of the things to do in Peru, here are some interesting facts you don't want to miss.
Interesting Facts About Peru
Preserving its agriculture at it's best
Everyone knows Peru for its greenery and its impeccable agriculture. While many countries had modernized their agricultural practice, Peru is otherwise. Over 2000 years, Peru is insisting on their agricultural practices. Thus, visiting Peru is not complete without trying out their fresh produce especially the potatoes and corn.
Inca salt mining tradition persists
Unlike many other salt exporters, Peru mine salts in a distinctive method. Ditch the modern technologies, the Peruvians mine salt through its intricate spring irrigation network into the man-made terrace ponds. Utilizing the natural sun, the saltwater evaporates and crystallizes around the edges of the ponds. When the ponds are crystallized, the area looks as if it's covered with fine white-snows. If you're lucky, you'll still see local Peruvians harvesting the salt with their unique traditional attire.
Guinea Pig is a delicacy
Peruvian is famous for its culinary expertise, but guinea pig is another level. While most people dislike the fact that Peruvians are eating guinea pigs, it is their tradition and one should respect them. In fact, Peruvians only eat guinea pigs when there are special events. Many times if you found guinea pig (cuy) on the restaurant menu not because there are any holidays. Instead, they are there just to satisfy the appetites of adventurous foreigners.
Peruvian has three official languages
While many other countries have single official languages. Peru has 3 including Spanish, Quechua, and Aymara. However, in the far east of the Amazon rainforest, indigenous peoples speak more than 13 different native languages.
The alpaca is not the national animal of Peru
It's common to see Alpaca on most searches about Peru. But the national animal is Vicuña. In fact, it's an Alpaca ancestor. Despite the similar outlook, Vicuña is more precious as it's a wild animal. Unlike Alpaca or Llama, they produce way lesser wool and can only be caught in the wild.
Two deepest canyons in the world are in Peru
Grand Canyon in the U.S. often mistakenly known to have the deepest canyon in the world. If you think Grand Canyon's depth is deep, try double the sizing it. Cañón del Colca and Cotahuasi Canyon are almost twice as deep as Grand Canyon making it the second and third deepest canyon in the world.
Peruvians the inventor of textile
The number one must-buy item in Peru is their textile and there are reasons behind it. One of it being their weaving tradition. Because of nature, Peruvians tend to utilize what they have at their best. Since many types of wool were harvested, Peruvians started weaving the wools then slowly evolving by dying it with natural colors. Poncho is the most common traditional clothing you'll find and they tend to last forever. So, you know what to do the next time you're visiting here!
Peru has the World's First Hanging Lodge
The best way to appreciate nature is by getting close to it. Thus, sky lodge was built with the intention to help travelers to be as close to it as possible. This transparent-glass SkyLodge can be found secured on the faces of rocks on the mountain above the sacred valley in Cusco. As crazy as it may sound, this lodge is rated to be one of the best in the world.
Despite the rich background, there is a wide range of things to do in Peru that worth every minute traveling to Peru. While it can be quite overwhelming when planning where to visit, we carefully curated some interesting places in Peru.
1.
Hike The Inca Trail to Machu Picchu
Trust us, there are a million things you can do in Peru. But, you can not leave this country without visiting Machu Picchu. Ever since Machu Picchu has been listed to be one of the Seven Wonders of the world, strict rules were implemented to help preserve this historical Inca ruins. These include limiting the visitors' entry per day and no travelers can enter without a permit.
As magnificent as Machu Picchu can be, the reward isn't the arrival but the journey. While many travellers agree that these Inca ruins are great but it's not magnificent without the cloud forest surrounding it. In order to catch a glimpse of Machu Picchu, it takes more effort than you expected. One of it is hiking the intricate 4 days 3 nights via Inca's Sun Gate trail that eventually leads to Machu Picchu. Here, you'll discover a plethora of hidden treasures along the ancient narrow paths deep into the Peruvian countryside and along the Andean mountains. Although the trails across the undulating hills can be difficult at times, these hard-earned insights totally worth the hike.
Pro Tips: Always plan and make all bookings ahead as the train tickets to Machu Picchu tend to sold out quickly. Wear a pair of a good hiking shoe and bring your sleeping bag along to hike the Inca trail. During the night, the temperature can plummet and its recommended to wear thicker clothing.
2.
Explore The Amazon Rainforest
Amazon rainforest— the largest rainforest in the world is famous for its biodiversity and river. Commonly known as the root for all livings on earth, not only this rainforest provide our planet with indispensable oxygen, the Amazon river also contributed 20% of freshwater globally.
Despite the fact that 60% of Amazon rainforest belongs to Brazil, Peru marks the beginning of Amazon's biodiversity. As the headwaters started from Mantora River at Cordillera Rumi Cruz— Peru, the bio-network here is most intricate in the World. To add on, the prolific biodiversity in Peru gives a better excuse for you to board on the nature endeavours.

The best way to explore this nature celestial is by paddling a canoe down the tranquil Amazon river and through the rainforest. With over thousand species of birds and mammals, the beguiling charms of this rainforest are sufficient to let your heart skip a beat.
Pro Tips: Avoid travelling to Peru in the month of January to April as the rainy season makes trekking extremely dangerous.
As the capital city of Peru, the things to do in Lima is countless. But, this city is often over shined by the glorious city of Cusco and the iconic landmark— Machu Picchu. However, this city has so much more to satisfy all wanderlust. Also, Lima is possibly the best place in Peru for all foodie to feast until you drop. For most travelers, Lima is just a stop-over. However, the thriving food and rich histories deserve more than just a transiting hub. We recommend spending a few days here to truly unravel Lima's charm.
Peru is not only blessed with beautiful beaches but also a surfer paradise. Among all of the famous beaches, you should visit Pico Alto and Caballeros in Lima as it remains obscured by many surfers' radars. Knowingly known for its ferocious and constant waves, these beaches are a must-to-visit whenever you're in Lima.
Take your time to stroll around the vibrant Lima's old-town for its charming colonial architectures. Head down to Surquillo Market for some local street food and unleash your shopping spree to bring home some souvenirs. Above all, don't leave without trying Lima's signature 'Ceviche' that is both tantalizing and addicting.
4.
Try Sandboarding at Huacachina Dunes
There are no other dunes better than Huacachina Dunes. From its soft white sands to its majestic outlook, this sand dunes is far beyond the Sahara dunes. While many travelers visited Peru with its intention to admire the Inca ruins, Huacachina dunes should be on top of the list.
Located at the South Lima, this desert oasis Huacachina is home for many extraordinary adventures. Here, you must try sandboarding and dune buggy over this wide-spread of sand dunes. Try visiting here with your friends and families, challenge one another to sand-board down the sand dunes. And don't be put off by the bumpy dune buggy ride. Believe us, it is fun and thrilling especially when you plunge down the prodigious dunes.
Besides the dunes, there are plenty of winery tours available near Huacachina including a Pisco wine tour. While many travelers flock to Peru just to get a taste of the guinea pig (cuy), the alcoholic drink 'Pisco' is a pride to Peruvians. So, try out this brandy whenever you're in Peru, especially at the winery.
Who doesn't love to be up top, overlooking the valley from the phenomenal peak of the canyon? Located 3-hours away from Arequipa, Colca Canyon is the perfect spot to watch the largest mountain bird (Andean Condor) gliding through the thermal air.
Before making any decision to hike the canyon, here's what you need to know. First of all, this canyon is the second deepest canyon for a reason. And it's definitely not for any faint-hearted. In order to hike this canyon, you must have great stamina to endure the challenging hiking trails. Also, there are no restaurants or lodges available. So, be sure to pack enough energy bars before leaving the house.
Pro Tips: There is an entrance fee of 23 USD to Colca Canyon. Also, don't hike if you're not physically fit for it. There are horse tours available to bring you up and down the Canyon. So, choose your tour package wisely.
6.
Visit The Floating Island of Lake Titicaca

Located at the border of Peru and Bolivia, here lies the floating island with the aboriginal Uros Trible (Sons of Suns). Unlike any other tribes in the world, the Uros tribe is intriguing to learn about. Other than the stunning view of Lake Titicaca, learning about the Uros Tribe alone already worth all of your boat rides. Besides learning about the indigenous architecture on the lake, you'll also come to learn about the evolvement of Uros Tribe. Particularly how the Uros Tribe evolve from making a living by fishing and weaving to tourism. If you're close to the native, they might share their hunting techniques and secrets to keeping their houses in shape.
7.
Admire the Maras Salt Mines
Maras Salt mines a.k.a. Maras salt evaporation ponds is a true gem hidden deep within the Urubamba Valley. Believe it or not, Maras Salt is the most picturesque Inca's site in Peru. Hence, this salt mine needs to be on top of your travel list before it gets its name out to the world.
While most part of the world has moved on from traditional salt mining, Peruvians insisted on preserving its tradition. Making it one of the last countries that mine for salt manually without those bulky pieces of machinery. Maras salt mines are best to be visited when the salt has crystallized by the ridges of all ponds. Creating a jaw-dropping pure-white scenery glittering over the salt ponds. If you're lucky, you'll see local Peruvians dressed up in traditional attire sieving salts with a rattan sieve.
Pro tips: Traversing the Maras salt ponds are not as easy as it seems. It's challenging and tiring especially when you need to climb deep into the branching crevasses of the Urubamba valley.
8.
Take A Trip To Rainbow Mountain
Without any doubt, alpines and mountains always come to everyone's mind when speaking of Peru. While the lush greenery in Peru is indomitable, the Rainbow Mountain is a great escape from the repetitious alpines.
Many travelers may argue that trekking to the rainbow mountain is not worth the hype, we'll leave that out to you to decide. What we can guarantee is that you'll traverse through a gorgeous village route along the way. Eventually arriving at the gorgeous cloud of a rainbow with colorful mineral sediments on the mountain. Once you made it there, tell us if it's worth your sweats when you get there.
Pro Tips: We recommend you hire a reputable tour for tips and tricks to stay safe on the rugged track. Avoid coming here when it's rainy, you wouldn't be able to see anything beyond a meter distance. The best time to go to Peru is generally during the month of June and July as it's dry and sunny.
Inca's traces cannot be stripped away anywhere in Peru. And there's no better way to uncover these historical occurrences than at Cusco. Especially when this city is the centerpiece of the Inca's empire. Beyond the cobblestone streets and colonial architecture, Cusco city is also a perfect relaxation gateway.
If you love to eat and most importantly loving the vibrant city life, Cusco is totally your cup of tea. Hang out in San Blas for a coffee at a local coffee shop or a beer or two over the greenish open fields. Be sure to visit the Corincancha (Golden Temple of the Sun & Convento) for its remarkable ancient Inca's histories. Don't skip the nightlife here in Cusco, Peruvians for sure know how to party.
10.
Take A Trip To Nazca Lines
End your trip by visiting the Nazca lines. Found in the heart of the Ica desert of southern Peru, these Nazca lines are a collection of geoglyphs. Spreading over 370m on the desert, the best way to observe these Nazca lines has to be from the sky. With the tourist demand being skyrocketed, many tour companies are offering package deals to observe them from afar. However, if your budget constraints, there's an observatory tower that offers a great panoramic look over the desert. The best part, it won't cost a dent in your pocket.
While many assumptions were made for these geoglyphs, no one knows what they are actually. So, let your imagination runs free. Who knows you might be the one who discovers the truth of these Nazca Lines.