10 Best Things To Do In San Juan, Puerto Rico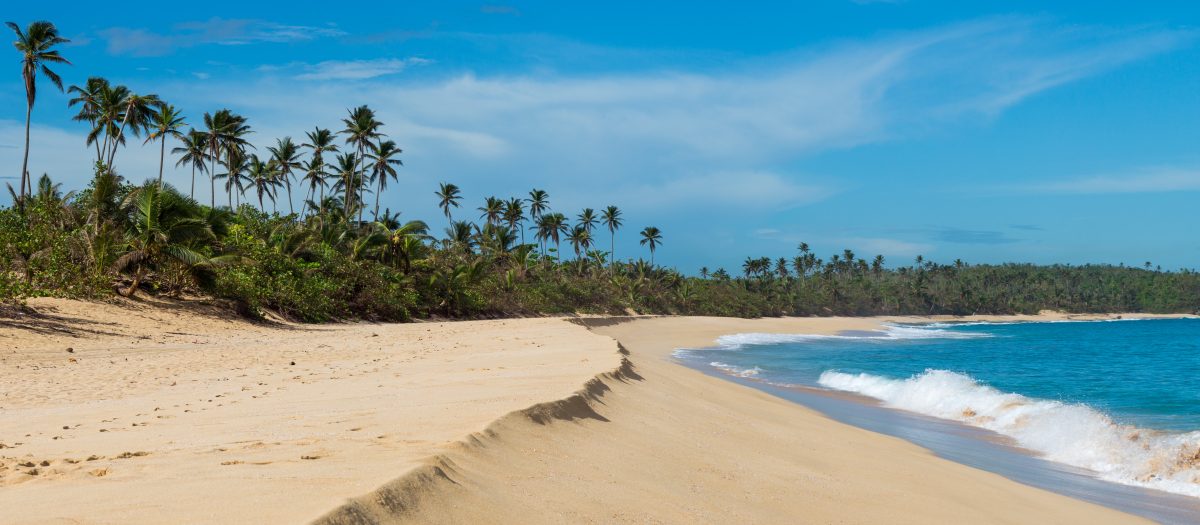 San Juan has no resorts or sandy beaches but it's still one of the most visited places in Puerto Rico. Old San Juan has an incredible history and breathtaking architecture which makes this travel destination an enchanting location in the Caribbean.
If you want to experience an island paradise, there are San Juan beaches close by. It's only a 42-minute drive to Luquillo beach. You'll love the Luquillo beach hotels as they have luxury rooms and fine dining.
If you're planning a trip to Peurto Rico, perhaps our top 10 best things to do in San Juan will help give you some inspiration.
1.
Visit Old Fortresses Of San Juan
Old San Juan is home to many massive fortresses. There are two forts that are the most popular; Castillo de San Cristobal and El Morro. The two forts are situated on the northeastern coast of Puerto Rico in the capital city of Old San Juan.
These forts were used to guard the city many centuries ago and they're lined with cannons & ramparts. A fun fact about these forts is that the governor's mansion is called La Fortaleza which translates to 'The Fortress'. It's called The Fortress because it was Old San Juan's early defense structures. So if you're looking for historical things to do in San Juan, these forts are worth checking out. The visiting hours for the forts are from 9 am to 6 pm seven days a week.
2.
Take Pictures At Paseo La Princesa
Paseo La Princesa is the most loved promenade in Old San Juan. This beautiful promenade stretches from the docks of the city all the way to Raices Fountain. The walkway is lined with stalls on the weekends where you can buy trinkets and enjoy live cultural performances.
There are many relaxing things to do in San Juan and taking a walk down Paseo La Princesa at sunset is one of them. Walking down the promenade at this time gives you the most exquisite view of the bay where you can snap beautiful pictures of San Juan Gate and the fountain.
3.
Travel On A Ferry From San Juan To Flamenco Beach
There are myriads of things to do in San Juan, but perhaps you want to catch a tan and sip on a cocktail. The best place to go would be Flamenco beach which is located on the north-western shore of Culebra Island. To get to Flamenco beach, catch a ferry from Fajardo.
So even if you run out of things to do in San Juan, there are places around the city you can visit such as Flamenco beach.
4.
Indulge In Fine Puerto Rican Cuisine At Fortaleza Street
Do you want to wine and dine after your day on the beach? Eating is one of the best things to do in San Juan. Take a trip down Fortaleza Street where you can take your pick of the many fine restaurants on the strip. You can experience delicious Caribbean flavors and classical international gourmet dishes.
Visiting Fortaleza Street is definitely an experience of a lifetime. Be sure to put this strip of Caribbean fine dining on your list of things to do in San Juan.
5.
Visit The Luquillo Kiosks
Luquillo is a small town near San Juan, Puerto Rico. If you're looking for more traditional cultural foods, you can visit this small town where there are myriads of kiosks. These kiosks make the best cultural Puerto Rican dishes that you can indulge in.
But cultural dishes aren't the only things to experience in Puerto Rico. You can also enjoy the delicious taste of Caribbean mojitos. The lovely part is that just behind the kiosks lies the Luquillo beach where you can drink your mojitos in the sun. So don't fret if you can't find things to do in San Juan; visit Luguillo beach instead.
6.
Feast Your Eyes On The Oldest Cathedral In Puerto Rico
Are you looking for ancient things to do in San Juan? Visit Bautista Cathedral where Ponce De Leon is entombed. But that's not the only amazing feature of this building. It's one of the oldest cathedrals in Puerto Rico.
If you select Bautista cathedral as one of your top things to do in San Juan, don't forget to see the shrine of Carlos Manuel Rodríguez Santiago. He is known as the very first Puerto Rican.
7.
A Church Service At Capilla Del Cristo
After visiting the Juan Bautista cathedral why not take a walk to Capilla Del Cristo as it's only three blocks away? The Capilla Del Cristo is known for its healing powers and locals fill the church to pray for miracles.
If you're searching for things to do in San Juan, on a Sunday perhaps prayer at Capilla Del Cristo will lift your spirits.
8.
Drink Cocktails On Puerto Rico Beaches
Outside of San Juan are the most beautiful sandy Puerto Rico beaches. There are a few that are quite popular amongst tourists but the best Puerto Rican beaches would probably be Pine Grove Beach and Condado beach.
9.
Salsa Dancing At Le Perla
There are so many fun things to do in San Juan especially for young tourists who love to dance. You simply can't visit Puerto Rico and not see salsa, the traditional Puerto Rican dance. The best place to go for a night out is the 39 Bar in Le Perla where you can enjoy a glass of traditional beer called Medalla
10.
Nighttime Walking Tours
At the end of your tour when you're looking for things to do in San Juan to wind down, go on a nighttime stroll through the city. It would be the most magical experience you've ever had in your life. It looks breathtaking at night.
There are tours you can book ahead of time and they'll take you around the city in the evening to visit tranquil restaurants and historical landmarks.
Final Thoughts
So where is Puerto Rico? Well, it's located between the Caribbean Sea and the North Atlantic Ocean which is east of the Dominican Republic. How big is Puerto Rico? It's about 3500 square miles and it's filled with many historical landmarks and fun activities to do.
The best way to get to San Juan is to travel through to Luis Munoz Marin (known as San Juan Airport). This airport is closest to all the historical areas as it's only three miles away from the main city.
If you're looking for lots of outside activities and cultural things to do in San Juan be sure to pack a hat & sunscreen as Puerto Rico weather is quite warm during the summer. The ideal time to visit the area would be during April as the temperatures are between 75°F (24°C) and 84°F (29°C).
So pack those hats, sunglasses and your sunscreen & visit the island paradise of San Juan. As mentioned earlier, there are many things to do in San Juan such as visiting art galleries, dining at traditional restaurants and of course souvenir shopping. Enjoy your stay at Puerto Rico's most beloved ancient island and take as many pictures as you can on your adventure.