Tips On How To Upgrade To Business Or First Class For Free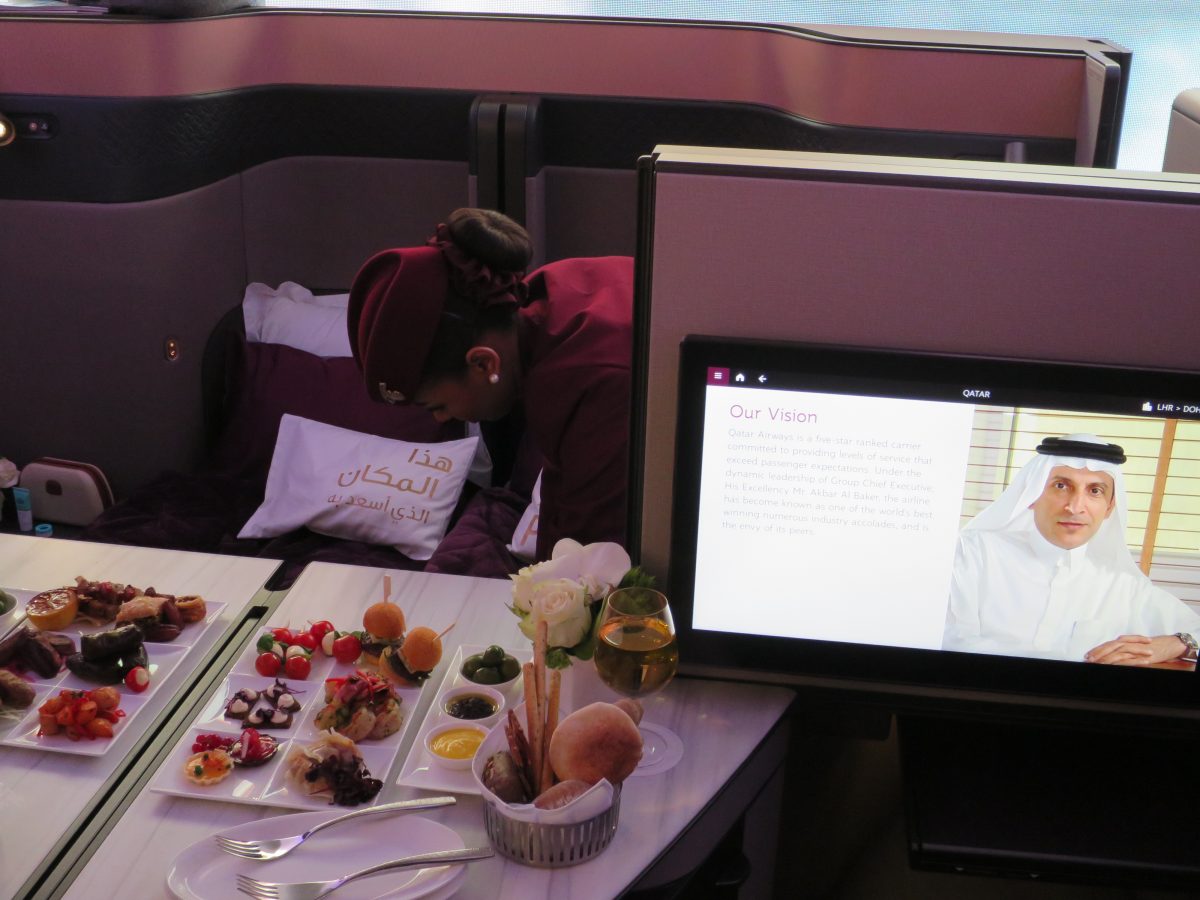 Let's be real here, nobody enjoys flying coach. You feel like a sardine in a can every time you take your seat in that cabin. There'll always be someone kicking your seat and a baby will be crying somewhere even if you don't see it.
If you've ever wished that you can upgrade to business class or first class without having to pay extra well guess what? You can. However, getting that upgrade is tricky. It requires smarts, patience and even luck to actually get it. Here are some tips that could get you that ticket to travelling in style for free.
Want to be treated like a VIP during your next flight? Well, first you have to dress the part. If you want to be considered for an upgrade, leave your sweatpants and flip flops in the bag. To get that upgrade to business or first class, put on your best business casual attire like you're expecting to be escorted to a limousine.
The main reason for this is most check-in staff won't consider upgrading anyone to who looks like they would head off to the beach the instant they land.
2.
Know Someone Who Works For The Airlines
Having friends in high places is sometimes rewarding. If you happen to know someone who works for an airline, it won't hurt to ask for a free class upgrade to first or business class the next time you fly.
The person in question does not necessarily have to be the captain or a flight attendant, just someone high enough that would do you that favour.
3.
Being Loyal To An Airline
Loyalty sometimes comes with rewards. One way of getting a free upgrade is by joining a loyalty program provided by an airline.
The trick is to travel often using the same airline thus earning mileage points. With enough points, you'll be put on the airline's priority list and will be rewarded handsomely with many benefits including upgrades to business or first class.
One sure way of getting an upgrade by being a member is by booking a premium economy seat instead of a regular one. The reason is that the airline would pay attention to those seats when upgrading. So if you don't mind paying a little, a free upgrade to first or business class is right around the corner.
4.
Arrive Late For Your Flight
This is a rare case where don't lose when you snooze. However, this one relies entirely on luck as the free upgrade can only happen if the flight is overbooked.
The trick is to arrive late without reserving your seat. The airline will be forced to give you a complimentary upgrade to save space. However, your timing is important. If you arrive too late, the airlines may have already settled the oversight or worse, you would miss your flight.
5.
Arrive Early For Your Flight
Yes, you can even get the upgrade if you do the opposite. Sometimes check-in staff will look for passengers who arrive early and would likely upgrade them in case of an overbooking incident. All you have to do is check-in several hours and kindly ask the staff if an upgrade to business or first class is possible if an opportunity arises.
6.
Take A Flight On A Special Occasion
Taking a flight on a special day may sometimes entitle you to special arrangements. Whether it's your wedding anniversary or your birthday, the check-in staff would likely give you a free upgrade to first or business class to help you celebrate.
Going on a honeymoon may also earn you and your spouse class upgrades as the staff will go out of their way to make the flight as special as they can. However, in some cases, they may not give you an upgrade but a special drink or other complimentary gifts instead.
7.
Gain The Sympathy Of The Check-In Staff

Another way that relies on luck is to explain to the check-in staff about your bad experience. Simply saying "Please understand. I had such an awful time in my previous flight. An upgrade is all I'm asking for," can go a long way.
Whether the reason is losing your luggage or receiving terrible service during your previous flight you could be entitled to a free upgrade to first or business class as compensation. However, this heavily depends on whether the check-in staff is willing to cave in and give you the upgrade.
You could also get an upgrade by gaining sympathy from flight attendants. Reasons can include things like being seated next to a crying child or if your seat is too small. Flight attendants and cabin crew might cave in to make your journey as comfortable as possible. But again, it depends whether they're willing to fulfil that request.
Sometimes the best way to get an upgrade is to fly by yourself. The reason for this is that airlines would have an easier time upgrading a single person to make room for more people in the cabin. In almost every flight there'll be at least one or two empty seats in the business or first class.
Usually, when a flight is overbooked, the check-in staff would ask for anyone to give up their seat. If you volunteer, you will miss your flight but the airline will arrange another one to your destination. Not only that, you'll be upgraded to first or business class as compensation for missing the previous flight.
This is for those who don't mind paying a little more. Online auction services like Optiontown and Plusgrade have partnered with several airlines to offer passengers the chance to bid for an upgrade to business class.
11.
Simply be nice and just ask
This is a case where nice guys don't finish last. Sometimes you can be rewarded with a class upgrade to first or business class just by being kind and understanding. Similar to gaining sympathy, this tip entirely relies on luck and speaking with the right person. The upgrade also can only happen if there is a good reason for a request like discomfort or an overbooked flight.
Flight attendants and check-in staff have to deal with unruly passengers every day where they would scream or shout at them. If you're considerate, reasonable and patient you'll get into the good books of the staff.
Saying something along the line of "Hi. If you like I can give up my seat if you need more room. I could be moved to the business class if that's possible," could be very helpful to the staff. By being understanding of the situation, you could be considered for an upgrade to first or business class. Just remember to say please and thank you, and you might be rewarded with an upgrade to business or first class.
Now that you've read about the different ways on how to get an upgrade to business class or first class for free, you can try them for yourself the next time you book your flight. Just remember that many of these are based on luck and may not work half of the time. And in case you didn't get the upgrade, there are always other freebies that you might get instead.
Want more helpful tips that would make travelling a breeze? Then read our guide on how to pack your travel bag like a pro and our guide on picking your first RV.