Pro Tips For Your First RV Rental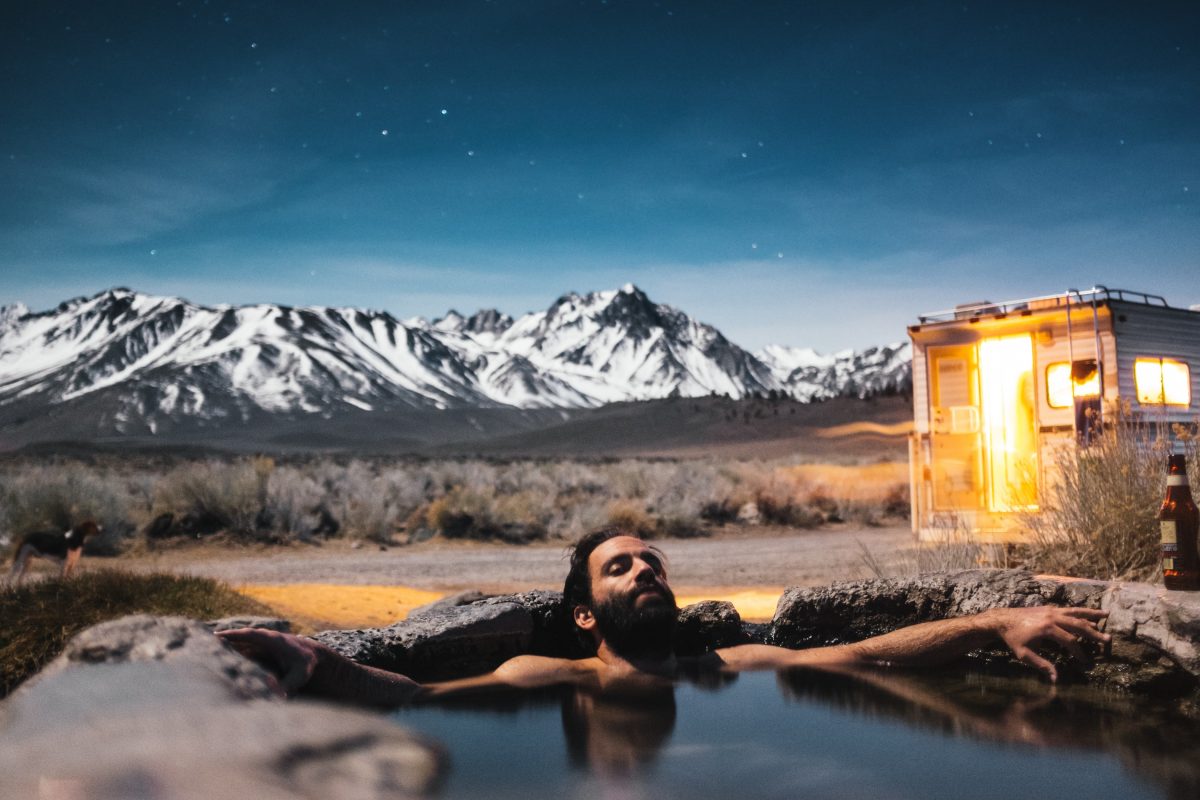 If you're looking to rent an RV motorhome for a vacation, or just need to check on the RV cost. And, even if you're an RV owner wanting to know how to RV travel, you are at the right place!
Exploring the world with an RV aka the Recreational Vehicle is the smartest way to travel. It is convenient, flexible, private and super affordable! What's more, it gives you a home on wheels, no matter where you travel to. An RV's comfort is surely hard to replace, once you have experienced its travel ease.
Having said that, you also need to be mindful of the RV Insurance Cost, and RV Parking before you drive away.
So, without further ado, let's jump straight into it.
Here are some RV pro tips, that are sure to make your first RV rental experience as smooth as silk!
1.
Identify the Right RV to Rent
After you have decided to take a road trip in an RV motor home, you must identify the kind of RV that suits your travel needs. There are so many kinds of RV motor homes to choose from, it can get a bit confusing at first.
But, we've got your back on this one. If you don't know too much about the RV or the RV Classes, read this RV guide to understand better.
In our guide, you'll learn about RV licensing, RV motor home categories, and also how many people each RV motor home can accommodate. This should help you identify the RV that fits your travel plan. However, we still advise you to tour the motorhome before you rent one.
2.
Test Drive the RV Motorhome
Surely, a Class A RV rental experience, or even a Class C RV rental process for that matter, will be exciting for you. But, through all the excitement, don't forget to take an RV motorhome for a spin at the RV rental location. Because driving an RV is slightly different from driving a car, the RV test drive will help you understand if the RV feels as great as it looks. Do remember to test reversing, because the RV parking can seem tricky until you get the hang of it.
A good RV rental company would encourage you to do the above to know if you're at ease when driving the motorhome. If things seem harder, discuss with the RV rental service provider. You can also discuss with and gain tips from RVers online to learn more. If you can't seem to drive an RV on your own, there's always the possibility of an RV Share. So, don't shy away from asking for help, the RVing community is very helpful.
3.
Discuss with Travel Buddies
No matter who you travel with; be it with family, a group of friends or even with just your partner, it will help to make your travel fun if you discuss the pros and cons of an RV road trip. We agree that RVing is cool. But, it is also true that an RV motorhome isn't perfect for everybody.
The large variety of RV motor homes will help you pick the best bet, but, even the best in category Class A RV may still seem small or even, claustrophobic. Especially if you would be travelling for longer durations. Because RV road trips come with some downsides, you'll want to make sure everyone who commits to this style of travel, feels comfortable throughout your trip. Having said that, holidaying in an RV Resort is also a unique experience!
4.
Consider Extra Costs when Budgeting
When budgeting for your RV road trip, considering the extra costs involved will come handy! An RV rental cost is not the only expenditure you can expect. Aside from the cost to rent an RV, there will surely pay for miscellaneous expenses at the RV park, and an RV insurance cost, in addition to the frequent gas cost for RV.
Most RV rental companies also provide added amenities at extra charges, like kitchenware, generators, bed linens, and propane, etc. Paying for propane and generators at the RV rental would be cheaper than at an RV park or RV campground.
Also, bear in mind the expenses for food and sightseeing along the way. And, everything else your motorhome road trip would add to the RV cost. It's always better to be prepared!
5.
Know that RV Hookups & Stress aren't Friends
Yes, the RV hookups can be confusing for some new RVers, but it's definitely not as complicated as Rocket Science!
And, it's really okay if you don't get it right the first time over. However, it's necessary to keep stress at bay throughout the learning. When you receive the RV manufacturer's manual at your RV rental, ask the dealership to explain all about how you can hook up for water, electric and sewer needs to be handled. Most RV Parks provide partial hookups for electricity and water.
And some offer full hookups which include the sewer service. If you're still confused at the RV site park or RV campgrounds, don't try connecting hookups all by yourself. It is smarter to ask help from the RV park staff, to avoid damage to electrical systems and water lines.
6.
Brace Yourself for Some Mess
You've got to take into account that dumping RV wastewater is hardly the best part of an RV rental experience. Things are bound to get messy at dump disposal. Many RV rental companies offer dump services at extra charge, the same goes for RV site parks or RV camps. It would be easier to just pay for this service, it will make your road trip a little more pleasant. If you want to handle this part all by yourself, do it right. Learn all you can beforehand from online videos! You can always make the most of public restrooms at RV motorhome campground or RV park.
7.
Read about the RV Site Park
Drawing experience pointers from people with similar itineraries will help you find your way better within an RV park or campground. If you've ever wondered, how much does it cost to live in an RV park; you are sure to find answers during your research.
This exercise will also help in choosing an RV site, that has all the features you need to make your RV park stay comfortable! However, do note that private RV parks and campgrounds are usually pricier than discount communities like the KOA campgrounds or Escapees RV Club.
The absolute easy way of saving yourself some money when you're renting an RV motorhome is by cooking on the go. Stock up on groceries, snacks, and drinks from highway supermarkets. Cook most meals, if not all on your RV trip. This ought to reduce your expenses considerably. Always plan ahead to manage things in a time when on the go!
9.
The Gas Mileage isn't Great
You must know, whenever you rent an RV the gas mileage will be poor. In the summer months, don't be surprised when gas prices rise across North America. However, there are tons of ways to improve your gas mileage, like halting at budget places for gas. Gas stations along those busy highways will most likely be more expensive.
10.
Relax and Enjoy RVing
The most important tip is to relax and enjoy the experience of your first time RV rental. RVing can seem like a whole new ball-game at first, but there's lots of good stuff that comes with renting an RV for the first time. Maybe, you'll love the RV motorhome so much, that you may end up buying an RV of your own!
Renting an RV is the first step to knowing if RVing is for you. The RV experience, especially with the Class A RV rental, may not be as cheap, but it is still a heartwarming escape for the daily monotony of life. So, don't hold back. Get RVing already in your favourite motorhome!
There you have it, our top 10 pro trips to make your RV road trip as easy as it can get!
Take time to know the RV motorhome world. Choose the best RV for you and make the most of our pro tips during your first RV rental. Write to us if you have more tips to share. We'd love to feature your cool tips too. More is always merrier!
Enjoy your RV trip!