How Best To Visit London On A Budget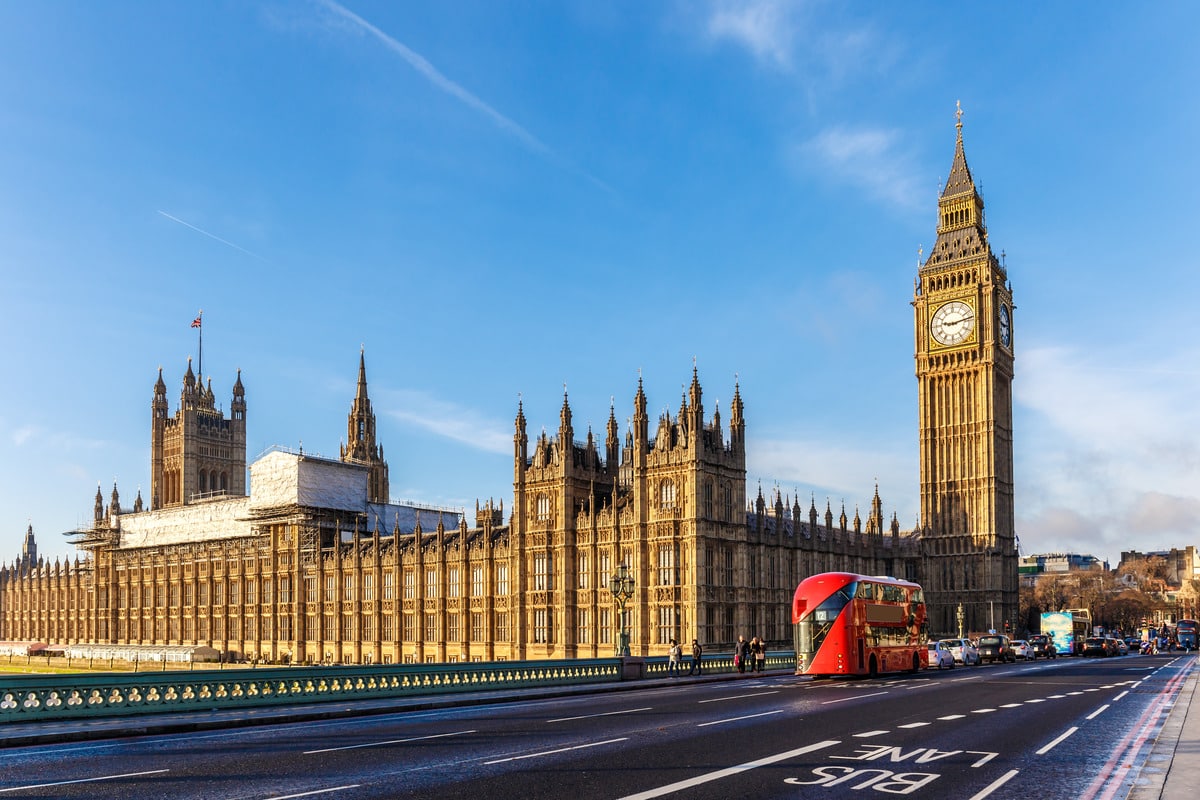 Introduction
Welcome to the bustling city of London, a destination that offers a wealth of cultural, historical, and entertainment opportunities. While London may have a reputation for being an expensive destination, with some careful planning and smart budgeting, you can explore this vibrant city without breaking the bank.
In this article, we will guide you on how to visit London on a budget, providing you with a range of tips and recommendations to make the most of your trip without compromising on the quality of your experience. From affordable accommodation options to free and low-cost attractions, we will cover all aspects of budget travel in London.
Whether you're a student, a backpacker, or simply looking to explore London on a tight budget, we've got you covered. With the right strategies, you can enjoy the best that London has to offer while keeping your wallet happy.
So, let's get started on our journey to discover the hidden gems and money-saving secrets of London! We will show you how to navigate the city's public transportation system, find budget-friendly accommodation, indulge in delicious cheap eats, and uncovering the top free attractions and activities. We will also share tips on how to save money on tours and day trips from the city.
London is a city that offers something for everyone, regardless of your budget. By following our advice and putting these budget travel tips into practice, you'll be able to experience all the wonders of London without breaking the bank.
Getting to London on a Budget
Getting to London doesn't have to be expensive. Here are a few tips to help you reach the city without breaking the bank:
Book in advance: Whether you're flying, taking the train, or traveling by bus, booking your tickets well in advance can save you a significant amount of money. Look for deals and promotions to get the best prices.
Consider alternative airports: London has multiple airports, including Heathrow, Gatwick, Stansted, and Luton. Compare prices and consider flying into a different airport that may have cheaper fares.
Use budget airlines: There are several budget airlines that operate flights to London, such as Ryanair and EasyJet. Keep an eye out for their special offers and discounted fares.
Travel off-peak: If you have flexibility in your travel dates, consider traveling during off-peak times, as fares are often lower during these periods.
Take advantage of rail passes: If you're traveling from within Europe, consider investing in a rail pass, such as the Eurail pass, which can offer significant savings on train travel to London.
By being flexible and planning ahead, you can find affordable ways to reach London, allowing you to allocate more of your budget to exploring the city itself.
Affordable Accommodation Options in London
London offers a wide range of accommodation options to suit every budget. Here are some affordable choices to consider:
Hostels: London has a great selection of hostels that offer budget-friendly accommodation. Hostels are not only affordable but also provide an opportunity to meet fellow travelers. Look for hostels in popular areas like Camden, Kings Cross, or Bayswater.
Budget Hotels: There are several budget hotel chains in London that offer comfortable rooms at reasonable prices. Look for hotels in the outskirts of the city or in less touristy areas for better deals.
Rent a Room: Consider renting a room through websites like Airbnb or Couchsurfing. This option allows you to stay with a local host and can be a more affordable and immersive way to experience London.
University Accommodation: During the summer months, many universities in London offer their dormitories for short-term stays. These accommodations are often reasonably priced and can give you a taste of student life in the city.
Housesitting: If you're open to taking care of someone's home while they're away, housesitting can provide free accommodation in London. Websites like TrustedHousesitters connect homeowners with reliable housesitters.
When booking accommodation, be sure to compare prices across different platforms and consider the location. While staying in central London may be more convenient, you can often find more affordable options in the outskirts or in neighborhoods with good transport links.
Remember to read reviews and check the amenities offered to ensure you're getting the best value for your money. By exploring these affordable accommodation options, you can save a significant amount on your stay in London.
Public Transportation in London
London has an extensive and efficient public transportation system that makes it easy to navigate the city on a budget. Here are some tips to help you make the most of London's public transportation:
Oyster Card: The Oyster Card is a rechargeable smart card that offers discounted fares on all modes of public transport in London, including buses, the Underground (Tube), and Overground trains. It is the most cost-effective way to get around the city. You can get an Oyster Card at any underground station or purchase one online in advance.
Avoid peak hours: Traveling during peak hours on the Tube can be more expensive, so try to plan your journeys outside of 7:30 am – 9:30 am and 4:30 pm – 7:00 pm on weekdays. Not only will this save you money, but it will also help you avoid the crowds.
Use buses and trams: London's extensive bus and tram network covers the entire city, and the fares are the same as those on the Underground. Buses offer a great way to see the city and are often cheaper than the Tube.
Walking: London is a pedestrian-friendly city, and many of its major attractions are within walking distance of each other. Take advantage of this by exploring on foot, not only saving money but also discovering hidden gems along the way.
Bike sharing: London has a bike-sharing scheme called Santander Cycles, which offers affordable bike rentals. It's a fun and environmentally friendly way to explore the city, especially in the picturesque parks and along the Thames.
By utilizing London's public transportation system and planning your journeys strategically, you can save money and make the most of your time in the city. Additionally, remember to check for any service updates or disruptions that may impact your travel plans.
Free and Low-Cost Attractions in London
London is a city filled with incredible attractions, and the good news is that many of them can be enjoyed for free or at a low cost. Here are some of the top free and low-cost attractions in London:
British Museum: Explore the vast collection of art and artifacts from around the world at the British Museum. Entrance is free, although donations are welcome.
Natural History Museum: Immerse yourself in the wonders of the natural world at the Natural History Museum. Admission is free, with a small charge for some special exhibitions.
National Gallery: Marvel at masterpieces by renowned artists at the National Gallery. Entry is free, allowing you to enjoy works by Van Gogh, Monet, and Leonardo da Vinci.
Tate Modern: Discover contemporary art at the Tate Modern, located in a former power station on the banks of the River Thames. While some exhibitions may require payment, the majority of the gallery is free to enter.
Hyde Park: Escape the hustle and bustle of the city in Hyde Park, one of the largest green spaces in London. Pack a picnic, rent a rowboat, or simply relax and enjoy the beautiful surroundings.
Changing of the Guard at Buckingham Palace: Witness this iconic ceremony outside Buckingham Palace, where the Queen's Guard hand over responsibilities. It's a free spectacle that showcases British pomp and tradition.
Southbank Centre: Enjoy free performances, exhibitions, and events at the Southbank Centre, located on the South Bank of the Thames. Check their schedule for live music, dance performances, and art installations.
In addition to these attractions, London has many beautiful parks, charming markets, and picturesque neighborhoods that can be explored at no cost. Don't forget to take advantage of the stunning views offered by landmarks like the Tower Bridge and St. Paul's Cathedral.
While some attractions may have a fee for special exhibitions or guided tours, there are plenty of opportunities to experience the rich culture and history of London without breaking the bank.
Cheap Eats in London
London is a melting pot of diverse culinary delights, and you don't have to spend a fortune to enjoy delicious meals. Here are some tips for finding cheap eats in London:
Street Food Markets: London is known for its vibrant street food scene, with numerous markets offering a variety of cuisines at affordable prices. Check out popular markets like Borough Market, Camden Market, or Brick Lane Market for a wide selection of delicious and budget-friendly options.
Pubs and Gastropubs: Traditional pubs in London often serve hearty and reasonably priced meals. Look for pubs that offer daily specials or set menus for lunch or dinner. Additionally, gastropubs combine the cozy atmosphere of a pub with higher-quality food at affordable prices.
Ethnic Eateries: London has a diverse range of ethnic eateries that offer affordable and flavorful meals. Explore neighborhoods like Chinatown, Brick Lane, or Edgware Road for delicious and reasonably priced dishes from around the world.
Cafés and Bakeries: London is home to numerous charming cafés and bakeries that serve affordable meals, sandwiches, pastries, and coffee. Look for local independent establishments for the best value for money.
Grab-and-Go Chains: There are several grab-and-go chains in London that offer affordable meal options, such as Pret A Manger, Itsu, or Leon. These chains specialize in quick and tasty food that won't break the bank.
Remember to also keep an eye out for lunchtime specials, discounted meal deals, and happy hour offers at various eateries. Another tip is to explore the local supermarkets and food markets, where you can find affordable and delicious ingredients for picnics or self-catering meals.
London offers a plethora of culinary experiences that cater to all budgets. By seeking out these budget-friendly dining options, you can indulge in tasty meals without straining your wallet.
Bargain Shopping in London
London is a shopper's paradise, with a wide range of shopping options to suit every budget. Here are some tips for finding bargains while shopping in London:
Outlet Malls: Visit outlet malls like London Designer Outlet in Wembley or ICON Outlet at the O2 for discounted prices on designer brands. Here, you can find fashion, accessories, and homewares at significantly reduced prices compared to regular retail stores.
Charity Shops: Explore the city's charity shops, where you can find hidden gems and unique items at affordable prices. From clothing and accessories to books and furniture, these shops offer a treasure trove of second-hand goods.
Markets and Flea Markets: London is famous for its markets, and they are a great place to find bargains. The likes of Camden Market, Portobello Road Market, and Brick Lane Market offer a mix of vintage clothing, antiques, crafts, food, and more – all at reasonable prices.
Timing: Look out for seasonal sales and clearance events throughout the year. Plan your shopping trips around major sale periods like Black Friday, January sales, or post-Christmas sales to snag great deals on a wide range of products.
Discount Stores: Explore discount stores like TK Maxx, Primark, and Poundland for affordable clothing, accessories, homewares, and more. These stores offer budget-friendly options without compromising on quality.
End of Season Sales: Take advantage of end-of-season sales, where retailers sell off their remaining stock at significantly reduced prices. You can find steep discounts on clothing, footwear, and accessories.
Remember, when shopping in London, it's important to compare prices, check the quality of items, and avoid impulse buying. Take your time to browse and look for the best deals. Additionally, don't be afraid to negotiate the price at flea markets and smaller independent stores.
With a little bit of research and smart shopping, you can find great bargains and unique items while exploring London's vibrant shopping scene.
Money-Saving Tips for Activities and Tours in London
Exploring the attractions and taking part in tours can add up quickly, but with a few money-saving tips, you can make the most of your budget while enjoying the best of what London has to offer. Here are some tips to help you save money on activities and tours:
Free Attractions and Museums: Take advantage of London's many free attractions and museums. From the British Museum to the National Gallery, there are plenty of world-class collections and exhibitions that you can explore without spending a penny.
Combo Tickets and Passes: Look for combination tickets or passes that offer discounted entry to multiple attractions. The London Pass and the Merlin Pass are popular options that can save you money if you plan on visiting several attractions during your trip.
Guided Walking Tours: Enjoy a guided walking tour of London's iconic landmarks and neighborhoods. Many companies offer pay-what-you-want tours, where you can join a tour and contribute what you can afford at the end.
Discount Websites and Apps: Keep an eye on discount websites and apps, such as Groupon or Timeout, which often have deals and offers for various activities and tours in London. You can find discounted tickets for shows, exhibitions, and more.
Explore on Your Own: Many of London's attractions can be explored independently, without the need for a guided tour. Use resources like guidebooks, online travel forums, and free audio guides to learn about the history and significance of the places you visit.
Timing: Some attractions offer discounted rates for visiting during off-peak times or during specific hours. Check the websites or inquire at the attractions to see if they have any special offers or reduced prices for certain time slots.
Local Events and Festivals: Keep an eye out for local events and festivals happening during your visit. These often feature free or low-cost activities, performances, and entertainment options.
Remember to plan your itinerary in advance and prioritize the attractions and tours that interest you the most. This will help you allocate your budget effectively and ensure you make the most of your time and money in London.
By utilizing these money-saving tips, you can have an incredible experience exploring London's attractions and taking part in tours while keeping your budget intact.
Budget-Friendly Day Trips from London
London is not only a fantastic destination in itself, but it also serves as a gateway to many amazing day trip options. If you're looking to explore beyond the city limits without breaking the bank, here are some budget-friendly day trips from London:
Cambridge: Just a short train ride away, Cambridge is a picturesque university town renowned for its stunning architecture and tranquil riverside setting. Explore the historic colleges, go punting on the River Cam, or simply wander through the charming streets.
Bath: Known for its Roman-built baths and Georgian architecture, Bath is a UNESCO World Heritage site. Visit the Roman Baths, stroll along the Royal Crescent, and enjoy the city's beautiful parks and gardens. Train or coach tickets to Bath can often be found at affordable prices if booked in advance.
Oxford: Another university city, Oxford offers a wonderful mix of academic excellence and stunning architecture. Explore the famous colleges, visit the Bodleian Library, and take a relaxing stroll along the riverside. Train tickets to Oxford can be reasonably priced if booked ahead of time.
Brighton: A vibrant seaside city, Brighton is known for its lively atmosphere, pebble beaches, and iconic Brighton Pier. Explore the quirky shops in the North Laine, stroll along the beachfront promenade, and visit the striking Royal Pavilion. Trains to Brighton are frequent and can be affordable if you book in advance.
Windsor: Just a short train ride from London, Windsor is home to the magnificent Windsor Castle, the oldest and largest inhabited castle in the world. Explore the State Apartments, stroll through the beautiful gardens, and witness the Changing of the Guard ceremony. Combination tickets for Windsor Castle and transport from London can offer good value for money.
Greenwich: Located on the banks of the River Thames, Greenwich is a historic neighborhood with rich maritime history. Visit the Royal Observatory, stand on the Prime Meridian Line, and explore the fascinating Cutty Sark ship. The most cost-effective way to reach Greenwich is by taking the DLR (Docklands Light Railway) or a riverboat from central London.
When planning your day trips, remember to check for any discounts or special offers on transport tickets or combination packages. Additionally, pack a picnic or grab a meal from a local market to save money on dining while you're out exploring.
These budget-friendly day trips from London allow you to experience different aspects of British culture, history, and natural beauty, all without straining your wallet.
Conclusion
Visiting London on a budget is not only possible but also an exciting and rewarding experience. By implementing the tips and strategies outlined in this article, you can make the most of your trip without overspending. From finding affordable accommodation to exploring free attractions, utilizing public transportation, and enjoying budget-friendly eats, there are numerous ways to stretch your budget while still enjoying all that London has to offer.
Remember to plan and research ahead of time, taking advantage of discounts, deals, and special offers. Utilize resources like discount websites, travel forums, and travel apps to find the best prices and explore the diversity of activities and attractions available in London.
Additionally, don't forget to embrace the unique experiences that budget travel offers. Whether it's discovering hidden gems, interacting with locals, or enjoying the charm of affordable street food and markets, your budget-conscious journey can provide you with unforgettable memories and a deeper connection to the city.
So, start your budget adventure in London today. Immerse yourself in its history, culture, and vibrant atmosphere, knowing that you've made careful choices to make the most of your experience within your budget limitations.
London's charm and allure are not limited to those with deep pockets. With a little bit of planning and a willingness to explore, you can have an incredible and affordable adventure in one of the world's most vibrant cities – London.