Epic Tips on How To Get From Budapest To Prague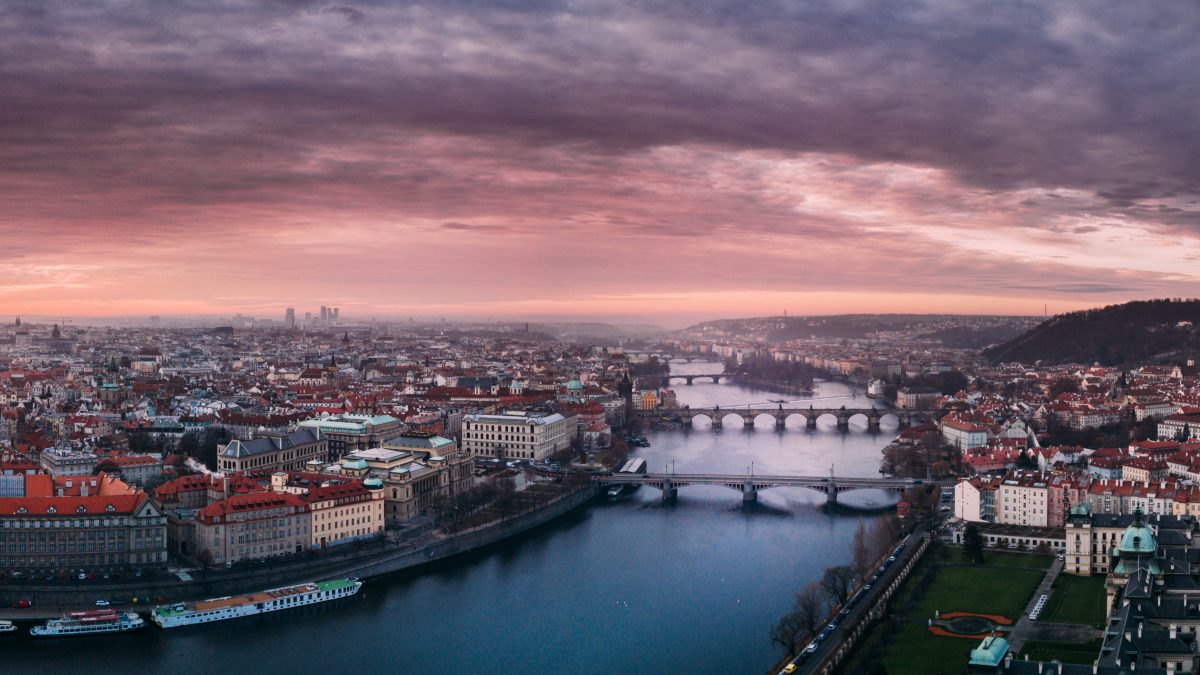 Budapest and Prague are two of the most well-known capitals in Central Europe because of their beauty, rich culture & of course their history. If you're visiting Europe you should include these two magical cities in your journey. Most tourists prefer to visit Budapest first and then make their way to Prague. This is because of all the beautiful scenic routes and countrysides outside the Budapest area you'll get to see on your travels.
But if you want to visit Prague how do you travel there from Budapest? Do you take a train, a plane or is it feasible to go by car? Each mode of transport has its perks so if you're looking for the best way to travel from Budapest to Prague take a look at this short guide.
Why Is Budapest To Prague A Common Route?

Budapest is a city known for its unique architecture, thermal baths, and quaint setting along the Danube River. The City of Prague is known for its untainted Gothic architectural structures despite being attacked several times during the Second World War.
So why is the route from Budapest to Prague so popular? Well, perhaps it's because you can see so much more of Central Europe while traveling between the two cities. There are many scenic routes and other places you can visit on your way to Prague namely Vienna. While on your travels from Budapest to Prague you can visit the most stunning cities, dine at the finest cafes and brush up on your European history.
So exactly how should you travel to Prague in order to see more of Central Europe? Take a look at the best modes of transport you can take from Budapest to Prague.
Different Modes Of Transport You Can Use
Public transportation services in Budapest are top-notch so taking a bus to Prague would be a breeze. One of the advantages of taking a bus from Budapest to Prague is that there are frequent stops on route. This gives you the opportunity to experience more as you're able to visit shops and buy souvenirs along the way.
How To Get To Prague By Bus
There are many bus services in Budapest but the best service would be FlixBus. They have amenities on the buses to make your trip more comfortable, such as air conditioning, a toilet, power outlets, and WiFi. There are daily buses that travel to over 4000 cities in Europe and 30 countries. There are many FlixBus stations around Budapest that you can use. Simply visit the FlixBus website to select a bus station near you.
How To Book A Budapest to Prague Bus Ticket
Booking a FlixBus ticket is easy. Simply visit the FlixBus website and type in 'Budapest to Prague' as your travel route. The search engine results will give you the following information:
Addresses for FlixBus stations in Budapest
Departure date and time from Budapest to Prague
The price of tickets
Arrival times
Simply click on the bus station you want to depart from. It will add your ticket to your online shopping cart. From there you can put in your banking details to purchase your ticket. There's also a FlixBus app you can use to make it more convenient for you to purchase bus tickets from anywhere in the world. Ticket prices will depend on the bus station you're traveling from. Prices range from €19 t €44 a ticket per person.
Travel Time By Bus
The average travel time from Budapest to Prague via bus is nine hours. You have to factor in all the stops the bus driver will take on the route and possible traffic so travel times may vary. Taking a bus offers a more relaxing experience to travel to Prague if you're not in a rush to get there.
Get To Prague By Car
Did you know that you can order a private door to door driver in Budapest? Visit the Daytrip website to book a driver to take you from Budapest to Prague. The website allows you to plan the travel route you want to go on as well as the places you'd like to stop at.
Tickets can be pricey as sometimes they can range between €73 and €300 but the advantage is you can relax while someone else drives you to your destination.
How To Book A Private Driver
Visit the Daytrip website and type in your departure & arrival destination. On the website, you can select what car you'd like to drive in and the cities you'd like to travel through. The website gives you suggestions on different popular cities to see and you can add any stops you'd like your driver to make. The Daytrip website also gives you information on ticket prices, departure times and dates. Simply click on the booking button to pay for your ticket.
Get To Prague By Car
Without any stops your travel time from Budapest to Prague by car will be five hours.
Travel From Budapest To Prague By Train

If you're not too fussed about site seeing and making stops then perhaps traveling by train would be best suited for you. So if you want to take a Budapest to Prague train, there are about seven connections to pick from via Czech Railways.
How To Purchase A Budapest to Prague Train Ticket
A Budapest to Prague train ticket starts at €37. The best way to purchase your train ticket is via the train station. This is because even if you purchase your ticket online you still have to get it printed as the Budapest ticket inspector won't accept digital tickets.
Simply visit the station counter at Czech Railways to purchase your Budapest to Prague train ticket. The ticket will be printed out for you with your departure time and date. Ensure that, if you're traveling back from Prague to Budapest, you purchase a return ticket.
Travel Time From Prague To Budapest By Train
Travel time from Budapest to Prague will be nine hours. Depending on where you are, the travel time back from Prague to Budapest can be 30 minutes longer.
Going To Prague On A Plane

If after your journey you're tired of traveling long hours & you want to get back to Budapest fast, you can opt for a Prague to Budapest flight. A Prague to Budapest flight is a lot quicker as the travel time is only 1 hour and 30 minutes.
Final Thoughts
As you can see, there are many reputable ways you can travel from Budapest to Prague, but the most popular way to get there is by bus. Even though the travel time is longer, there are more stops for you to enjoy and the ticket prices are low. So if you want to see beautiful countrysides and visit quaint Central European coffee shops, then travel to Prague via bus. You'll see so much more this way than if you were to travel on a Budapest to Prague train. To get back faster, book a Prague to Budapest flight so you can see more of Hungary before leaving the wonderful continent of Europe.