Things To Know About The Norwegian Bliss Cruise Ship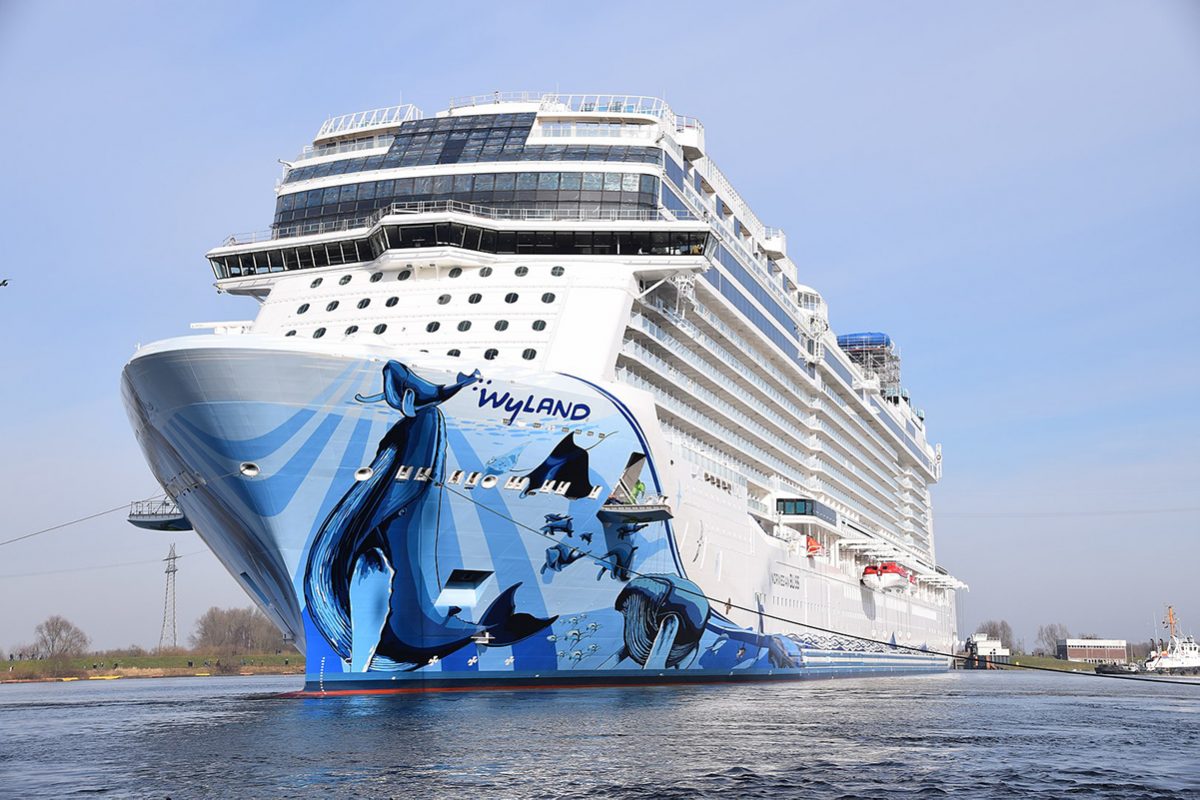 Everyone needs a vacation and one good choice would be to go on a cruise where you get all the luxury and fun without the hassle. One of the best out there is the Norwegian Bliss Cruise Ship. This is one of the largest in the Norwegian fleet of cruise ships.
The Norwegian Bliss has two main routes. In the summer, it cruises from Seattle to Alaska. When that route is done, it heads over the Caribbean.
But how'd you know if this is the right cruise for you? After all, you don't want to spend that hard-earned money and be disappointed in the end. Good news is there is no way that will happen.
In this article, we'll show you what we mean by going over some things to know about the Norwegian Bliss cruise ship. Let's set sail, shall we?
Things To Know
This ship is massive and can accommodate up to 4200 people. That means you'll never have to be alone as you stroll the decks of this amazing ship.
Check out all the cool stuff that you have at your beck and call at the Norwegian Bliss cruise ship.
One thing is for sure. After you read our guide and check out the reviews, you'll surely find yourself booking a ticket for the next trip of the Norwegian Bliss. On this ship, here are all the amazing amenities that you'll be able to take advantage of as you sail along the ocean.
1.
Order From Its Many Restaurants Or Opt For Room Service
The Norwegian Bliss is a floating paradise for any foodie. You can choose from so many different restaurants aboard the ship. Options range from Mexican to Italian to sweet treats and savoury meals.
Now some of the restaurants will be extra or may be included in the premium package. Five restaurants have no extra charge, including the Haven Restaurant, but this one is exclusive for guests staying in the Haven cabins.
Now, let's talk about dining plans! You can just book your cruise and eat at the main dining rooms which won't include fees or you can go with a premium package.
This is a package that allows you to pick three of the specialty restaurants that you'll be able to eat at with no additional cost for the most part.
There are exceptions though. Some of those restaurants may have a limited menu or even charge additionally for certain menu choices. You also have the room service option, which is complimentary but may have additional costs if you order at the wrong time or you want specialty items.
2.
Cabin Variety You Can Choose To Suit Your Needs
Norwegian Bliss cruise ship has several types of cabins which include:
Mid-ship balcony mini-suite

Studios

Oceanview

Balcony

Inside

Spa

Haven (has access to The Haven)
Each of these cabins has its own unique layout and amenities. One thing to mention is that when you go for the big guy and book a Haven Cabin, you get exclusive access to both the Haven restaurant and the Haven a special chill-out a spot that offers some very luxurious amenities (like a 24-hour butler).
3.
Activities Galore for the Whole Family
The Norwegian Bliss offers many fun activities to pass the time. Aboard, it really feels standing in a small amusement park that happens to be floating across the water. Some of these activities are included in your Bliss cruise package while others will have additional charges.
Some activities for you and for the whole family are:
Go-cart racing (extra charge)

Aqua Park

Laser Tag (extra charge)

Mini golf

Bowling
4.
A Different Theme For Every Night
The Norwegian Bliss cruise offers nightly themes for their events on board. This could be anything from a country night to a masquerade. No matter what it is, it's one of the many memories you'll never forget.
5.
Keep The Kids Entertained
The cruise ship also has plenty of exciting activities for the kids found on Deck 5 – the arcade. Here they can earn tickets that they can happily redeem for an array of prizes.
The kids' activities don't stop there. The ship also has three clubs designed for different ages and for your kids to have a little time away from the adults.
6.
Sit Back and Enjoy A Show
This cruise ship is designed with two theatres where you can watch Broadway-quality shows (like Jersey Boys). Shows are also performed in one of the lounges. For the most part, these are family-friendly shows and offer multiple showtimes to suit your schedule.
7.
Party At Clubs Or Try Your Luck At The Casino
The Norwegian Bliss cruise ship is home to several night clubs and lounges. Here, the adults can relax after a fun-filled day and enjoy some finely crafted adult beverages.
If you're looking to maybe walk away with a little extra cash then taking a spin at the tables of the Bliss Casino may be a great way to while away the evening.
8.
Relax And Unwind At The Spa
You're on vacation, right? Why not relax and take a little you time at the Bliss cruise spa? These spas are built with everything you need to feel pampered, rejuvenated and refreshed for the day.
Make sure to look at the spa package so you get exactly what you need.
9.
Norwegian Bliss Deck Plans
One of the most important things to know about the Norwegian Bliss cruise ship is the deck plan. Knowing the basics before you go may make it easier to find your way around the ship and avoid getting lost.
So, here is a basic overview of the deck plan:
Outdoor activities: Deck 19 and 20

Aqua Park and Pools: Deck 16

Bulk of restaurants: Deck 8
If you want a more in-depth deck plan make sure to check out the Norwegian Cruise Lines website.
10.
Look At Horizon From The Observation Deck
Even on your vacation, you need a little downtime. If you're not a spa kind of person then taking a little time on the observation deck may be a perfect idea. A bar is situated on this deck with beautiful views and nice quiet spaces.
Enjoy that book you have been meaning to read or simply unwind for the day.
So…How Much Is A Cruise Trip On The Norwegian Bliss?
The answer to that question is quite simple – it depends on your destination and length of the cruise. The price range goes from about $550 – $2000.
Final Thoughts…
If you have always wanted to take a cruise, signing up for one on the Norwegian Bliss is a great choice. Here are a few tips before you race off to book your amazing vacation.
Pre-book what you can before you get to the ship.

The minute you get on board, book your extras.

Check-in online at least 24 hours before your departure.
If you do these, then your cruise will be effortless. And THAT is exactly what the doctor ordered. So grab your bag, your hat, your bathing suit, and your sunscreen and get ready for the cruise of a lifetime!
Bon voyage!
Don't forget to bring your pool float for this trip! There's nothing better than lazing on a pool on a cruise along the Caribbean, right?