Top 10 Tips To Keep In Mind When Planning An Overseas Proposal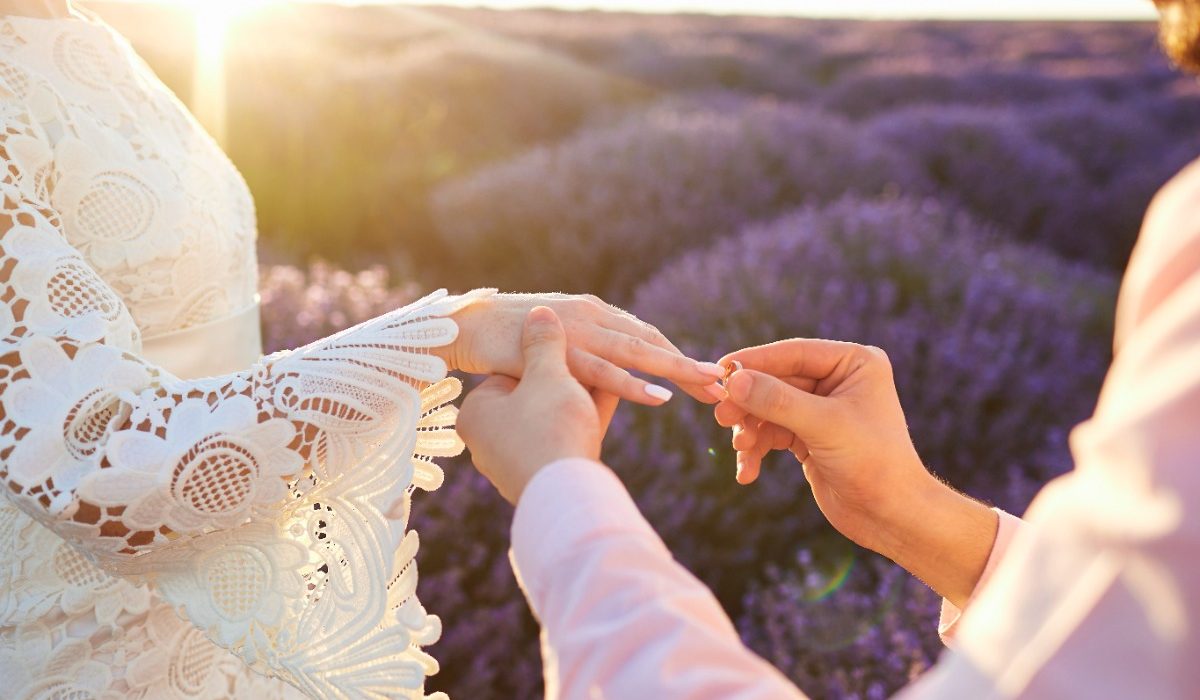 Are you looking for a unique and romantic way to pop the question? Consider proposing overseas!
Choosing a destination that is meaningful to both of you can add extra sentimentality to the occasion. And what better way to start off your life together than by taking a trip as a newly engaged couple? Plus, getting engaged in a foreign country will make for some amazing vacation photos (and great stories to share with friends and family back home).
Romantic getaways are the perfect option for popping the question on a romantic holiday abroad. But planning the perfect proposal can be overwhelming. Here are some tips to keep in mind while you're getting ready:
Make Sure You Prepare All Necessary Documents/Visas
Getting stuck at customs or being denied entry can quickly ruin the surprise and end up causing more stress than romance. Before booking flights and making reservations, research any required visas and paperwork for both you and your partner.
It may take some extra time and effort to organize these documents. But it's worth it to avoid any unexpected hiccups on what should be a beautiful and romantic trip. Make sure to also keep all documents readily accessible during travel. Prepare electronic copies on your phone or carry them in your carry-on luggage. Don't let an oversight in paperwork spoil what could be the trip of a lifetime.
Research Local Customs and Etiquette – Avoid Any Potential Misunderstandings
When planning to propose marriage overseas, it's important to do your research on local customs and etiquette. While traditional marriage proposals may be seen as romantic in Western cultures, they could potentially be interpreted differently in other countries.
For example, public declarations of love may not be appropriate in certain Asian cultures where displays of affection are considered private matters. It is also important to consider cultural norms around gift-giving and engagement rings. In some places, lavish gifts may be expected while in others they might be seen as tacky or ostentatious.
Asking for input from locals or conducting thorough research can help prevent any misunderstandings or offenses during such a significant moment in a couple's relationship.
Choose a Picturesque Location That Holds Special Meaning for Both of You
Maybe it's a spot where you first traveled as a couple, or where you shared your first kiss. Or perhaps it's a destination that holds cultural significance, such as where your families are from or where your proposal will take place in your partner's native language.
Regardless of where you choose, selecting a location with both visual beauty and personal significance will make for an unforgettable proposal experience.
Have an Escape Plan in Case of Bad Weather or Other Unexpected Hiccups
Research alternative locations nearby that would still be romantic and special. It's also wise to have a backup date in mind in case your original plans are hindered by inclement weather or other factors beyond your control. By having a contingency plan in place, you can ensure that your proposal goes off without a hitch and that you and your partner enjoy a once-in-a-lifetime moment together.
Consider Hiring a Photographer to Capture the Moment
Hiring a photographer ensures that you can look back on this once-in-a-lifetime moment for years to come. They know how to capture the emotional and intimate moments that may not have been possible if you were attempting to take pictures yourself. Not only will their photos serve as beautiful mementos of your big day, but they can also provide engagement photos and save-the-date inspiration.
Don't Forget About Practical Concerns Like Rings and Transportation
Will your partner's rings need to be resized or will you need to buy new ones altogether? Have you planned for not just the flight there, but also transportation once you arrive at your destination?
How will you handle any language barriers or cultural differences that may come up during your trip? Though they may not seem as exciting as picking out the perfect spot to propose, these practical considerations can make or break your proposal experience. Don't let them slip through the cracks in the excitement of planning.
Plan Ahead for Activities Leading Up to the Big Event
This could mean making reservations at a romantic restaurant or finding the perfect spot for the proposal. Don't forget to arrange the transportation or accommodations needed for your trip.
Taking care of these details ahead of time will allow you and your partner to fully enjoy and relax during your vacation without having to worry about logistics. It may also give you opportunities to incorporate special surprises, such as arranging for a surprise visit from friends and family or booking a couples' massage before the big event.
Keep It Personal – Write Your Own Vows or Incorporate Elements From Your Love Story
Rather than relying on cliche, generic statements of love, why not incorporate elements from your own love story? Write your own vows and use them during the proposal – express your love and commitment in words that are uniquely yours.
Or plan the proposal at a location that holds special significance for both of you – perhaps where you first met or had a memorable vacation together. These personal touches will make the experience unforgettable for both partners and will show how much thought went into the planning.
Coordinate With Friends or Family Who May Be Joining You on the Trip
Coordinating with friends or family who may be joining you can also ensure that they are dressed appropriately for the occasion. They can even prepare to play their role in making the proposal a success.
Of course, if they're not joining until after the proposal is already planned and executed, it's still important to give them a heads-up so they aren't caught off guard by any surprises. Overall, involving your loved ones in the planning process can help make your overseas proposal go smoothly and truly memorable for both you and your partner.
Make Sure It Reflects Both of Your Personalities
Take into consideration both of your hobbies and interests, favorite places to visit, and any inside jokes or memories that are unique to your relationship.
Asking your partner's opinion on certain details or incorporating them into the planning process can also add a personal touch. Ultimately, there's no one size fits all approach for proposals. By keeping both of your personalities in mind, it'll surely be a memory that you'll treasure forever.
Final Words
Is there anything more romantic than asking for your partner's hand in marriage in a foreign country? Proposing overseas is a unique and exciting way to make the moment even more special. It also allows for an unforgettable holiday as you plan for the big day and start your lives together.
Plus, getting engaged abroad opens up opportunities for destination weddings and honeymoons in exotic locations. Ultimately, planning a proposal overseas does require careful planning and preparation, from finding the perfect spot to obtaining necessary visas and accommodations. If you are willing to put in the effort, proposing abroad is a once-in-a-lifetime experience that you and your partner will never forget.