Top Things You Must Know Before Traveling To Bucharest, Romania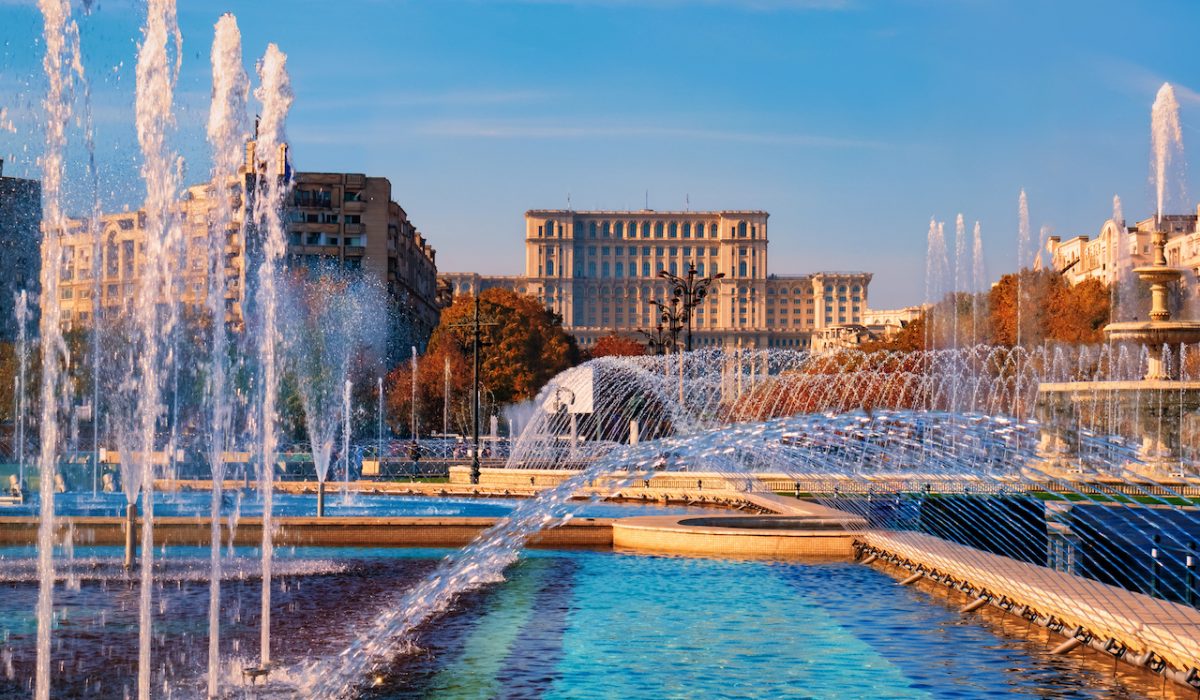 Nicknamed 'The Little Paris,' Bucharest is home to some of the world's heaviest buildings, stunning contemporary art, astonishing castles, and plenty of historical sites. This gem of a city in Eastern Europe has a lot to offer travelers who are hungry for a taste of cultural diversity and ready for an eye-opening adventure. While there is always good and not so appealing side of a city, here are some of the things you should be aware of.
1.
The Official Currency is The Romanian Lei
Despite being part of the European Nation, Bucharest does not use Euros as their currency. Instead, you need to exchange your money for some Romanian Lei (RON). These bills come in 1, 5, 10, 50, 100, 200, and 500 notes, which are plastic and not paper.
Take note, though, that most prices in Romania are calculated and displayed in Euros, but you can only pay in RON. Confusing? You'll get the hang of it! Some shops also offer an in-house exchange rate, but you should double-check the current exchange rates before doing so.
For your convenience, you can always pay using your credit card almost anywhere in Romania's big cities. Save your cash for the remote areas, just in case they don't have a credit card option. Try wearing a money belt to make paying and storing money safe and hassle-free.
2.
Traveling to Bucharest is Affordable
Most budget travelers tend to cross out European countries on their travel list due to budget constraints. But little do you know that traveling to Bucharest is surprisingly affordable. As compared to many other countries in Europe, the living expenses here are less worrisome. In fact, a week's travel budget in Bucharest is well comparable to more or less a week of your travel budget to some of the most upscale ASEAN cities like Tokyo or Singapore.
Food and drinks are affordable, which will let you make the most out of your budget. Regular meals are only about $6, while meals for two in a mid-range restaurant are about $30. When it comes to accommodations, the prices for a night stay in a hostel or Airbnb is as low $25 and can go as high as $250 depending on your preference. Even the attractions and entertainment in Bucharest are much more affordable than its neighboring country! Most of the attractions in Bucharest cost around at most $10 for a single entry ticket. Plus, you'll get to enjoy further discounts and score some good deals for most bookings you do online.
3.
Bucharest is Actually One of The Safest City to Travel
In general, Bucharest is a safe place to visit, even for solo and female travelers. Compared to other major cities in Europe, the crime rate is lower in Bucharest. Travelers who've been to Romania agree that the locals are friendly, hospitable, and very accommodating too. Even though English may not be their first language, most of the locals willing to make an effort to help you get adjusted in their city comfortably.
As safe as the country would be, we suggest travelers stay within the city center at night. Most of the areas in this city is well-guarded and the local police do patrol the alleyways to give you peace of mind. Though this city is safe, it's still smart to keep an eye on your valuables.
Transportation is also safe in Bucharest, though there are some complaints about harassment or theft when riding trains or taxis. Even payment transactions are very much reliable on this side of Eastern Europe. You don't have to worry so much about fraud or vendors tricking you.
4.
Make Uber Your Best Friend
While it's generally safe to ride taxis, buses, and trams around Bucharest, Uber is the better option. This is especially helpful for first-time visitors in the city. Booking Uber will make going around cheap, efficient, and convenient. Just like in other major cities in Europe, taxi drivers in Bucharest tend to overcharge.
Aside from that, most Uber drivers can be your go-to source for any information you need in the city. It is said that Uber service in Bucharest is excellent, which is very helpful to tourists. With many things to do in Bucharest, efficient transportation will allow you to make the most of the experience.
5.
The Romanian Food is Mainly Meat-Based
Coming to Bucharest is definitely a must for food lovers. The richness of traditional cuisine in this city is worth exploring and coming back for!
Romanian cuisine may not be fancy, but the mix of flavors and spices is enough to make them interesting. What makes their food delectable is how it's a mix of dishes from neighboring countries such as Hungary, Germany, and Turkish. These dishes are then given a Bucharest twist with the added local herbs and spices. Bucharest servings are also big. Even starters are served in large portions, so choose your order wisely when you're dining alone.
Food in Bucharest is also mainly meat. This means most of the dishes here can be a little heavy. Famous Bucharest dishes mostly include grilled mixed meat, stews, and goulash. However, there are also wide choices of delicious soups and salads. For vegetarian dishes, head to Satya, Rwdia, Super Falafel, Antropotea, or RawCoco. These are some of the best spots to get your salad, soup, and juice smoothie fix.
If you want to try the most popular, get you a hot plate of Sarmale, Romania's national dish. Sarmale is ground meat wrapped in cabbage. You can find the best Sarmale in Bucharest at Casa Doina, Lacrimi și Sfinți, Hanu lui Manuc, Zexe Zahanaua Gastronomică Restaurant, or Caru' cu Bere.
Mamaliga is another staple dish in Bucharest. This traditional Romanian porridge goes with almost everything and can be found in pretty much every restaurant.
Some Of The Best Restaurants In Bucharest
6.
It's Home to Fairy Tale Castles
Behind the mountains of Romania hides some of the most stunning castles in Europe. These impressive buildings reflect the myth, legend, history, and culture in Romania. Aside from that, castles are among the prominent national monuments in Bucharest. With more than 250 castles around the country, you don't have to go far to see one.
Interestingly enough, Bucharest is also home to many fortified churches. These structures are so gorgeous that they look more like castles than churches.
Among the most impressive castles in Bucharest include Bran Castle, more popularly known as Dracula's Castle. There's also Peles Castle with its beautiful neo-Renaissance features. Nestled in the city outskirts is another beautiful castle, Cantacuzino Castle. Meanwhile, for some medieval beauty, Neamt Citadel is a fortress with stunning views. Don't forget to bring your selfie stick to help you take the best-enchanted photos!
7.
It Offers Lush Spaces, Parks, And Gardens
After all the walking and exploring, it's nice to relax in a place where there's fresh air. Luckily, Bucharest is home to many beautiful parks. This is also a welcome contrast to the heavy traffic that the city usually experiences. Whether you want to take a stroll or enjoy a picnic, Bucharest offers plenty of lush spaces.
Make sure to visit Gradina Cişmigiu. It is the oldest garden in the city, and it is also one of the most romantic spots. Other notable gardens are Bucharest Botanical Garden, Grădina Eden, Parcul Circului, and Parcul Herăstrău. These green spaces are excellent additions to your itinerary while in Bucharest.
8.
It's Best to Stay in The Old Town
Most of the frequent visitors to Bucharest highly recommend staying in the Old Town. This area is perfect for those who want to truly appreciate the Bucharest life. It is very quiet, relaxing, and free from the stress of city life. Aside from that, Old Town Bucharest is also packed with many interesting things to do and see. With old streets littered with bars, restaurants, affordable hotels, old churches, and impressive museums, Old Town makes for a perfect tourist destination.
Aside from that, Old Town is also close to the major attractions in Bucharest. Staying in this part of the city will surely make going to tourist sites a lot easier.
9.
Learn A Little About Bucharest History
Visiting a foreign city allows you to learn more about its culture. Relating to a country's history is definitely easier if you do a little research. Romania was once a communist country until it freed itself in 1989. This part of their history is a big influence on the city and its people.
Before setting foot in Bucharest, spend some time researching Bucharest history to relate more to the city's main attractions. A little packed knowledge will also help you better understand the historical and cultural sites in Bucharest.
10.
You Need A Pair Good Walking Shoes
It's a given that you need walking shoes when visiting a new country or city. However, exploring Bucharest requires comfortable shoes designed for walking because most of its streets are cobbled and rough. Some of the roads also have uneven holes. Walking in Bucharest without the proper footwear will hurt your feet quicker than when you're walking in other European countries. Make sure to bring the best walking shoes to explore the impressive buildings and architecture in Bucharest fully.
When Is The Best Time To Visit Bucharest?
If you like it cold, January is the coldest month in Bucharest. On average, the temperature during this month is at -2°C. It's not the friendliest month for visiting. Winter months are from December to February, and it sometimes extends up to March. Wintertime isn't always predictable, though. Sometimes you will experience mild winters with not a lot of snow. Other times, however, winter in Bucharest can be very cruel.
The hottest months in Bucharest are July and August. This may not be a pleasant time to visit as well, because even the nights are hot during these months. Take note that Bucharest experiences some of the hottest temperatures in Romania. The average warm temperature ranges from 30 °C to 35 °C or more.
Meanwhile, April, May, and June are the best months to visit Bucharest. The temperature during these months is ideal for a stroll around the historic city.
What Are The Best Places To See In Bucharest?
Palace of the Parliament, which is the world's heaviest and its second-largest administrative building, after the Pentagon

Stavropoleos Monastery, which is a Christian Orthodox nunnery famed for its choir

Museum of Collections, which showcases some of the finest art and decorative objects collections of Romania

Village Museum, which boasts a large collection of houses, windmills, and churches from all over the country

Revolution Square, which is a must-visit spot to learn about Bucharest history

Romanian Atheneum, which a famous concert hall and one of the major landmarks of Bucharest
Where to Stay in Bucharest?
Many accommodations cater to tourists in various districts of Bucharest. We recommend staying in the following hotels in their respective areas:
In Old Town
In Primaverii Neighborhood
In Tineretului Area
Casa Fiori, a hotel that features a restaurant, free private parking, a bar, and a shared lounge

Arbans Elegant Apartment, a spotlessly clean apartment with modern amenities
Other Interesting Things To Learn Before Visiting Bucharest
Romanians love to dress up: If you enjoy dressing up, then you've chosen the perfect destination! Romanians are well dressed. They enjoy decking themselves out in fine clothes and accessories. Pack a nice outfit when visiting Bucharest so you can blend in. If you're planning to go to the theater or the opera, wear a suit or a dress. Dress up for dinners as well.

Tipping is a norm: While it's not obligatory, tipping in Bucharest is expected. Servers in Romania take their jobs seriously, and they know that tips are part of their income. A standard tip in Bucharest restaurants is 5-10% for table service.

Don't drink tap water: In other countries or cities, it is completely safe to drink straight from the tap. However, this isn't the case in Bucharest or other parts of Romania. While it won't kill you, and some still do drink from the tap, foreigners are recommended to buy bottled water. The main reason is that most of the old buildings and apartments have rusty and old water pipes which may contaminate drinking water.

It has fast internet. Romania is one of the countries with the fastest and cheapest internet connection in the world. Wi-Fi is also available in most public spots, and cellular connectivity is very good all over the city.

It is home to some of the most beautiful bookstores. Cărturești Carusel is perhaps the most beautiful and famous among the many in Bucharest. Boasting six levels, Cărturești Carusel has a bistro on the top floor, while the basement houses a multimedia space. Other must-visit bookstores include Humanitas Cișmigiu, Seneca AntiCafe, Kyralina, and Antic ExLibris.

Bucharest has a large transit network. In fact, it has the fourth-largest transit network in Europe!
Time To Take A Trip To The Little Paris Of The East!
Mostly known for its elegant architecture, Bucharest, Romania has a lot more to offer. With its cuisine, churches, castles, and parks, a day may not be enough to enjoy Bucharest. Hopefully, this list will help you get to know this Romanian city more. These tips and recommendations should also help you prepare and plan well for your trip. While there's so much more to know about Bucharest, some are best to be discovered once you get finally there.