5 Cool Backpacks for Your Next Trip (2019 Edition)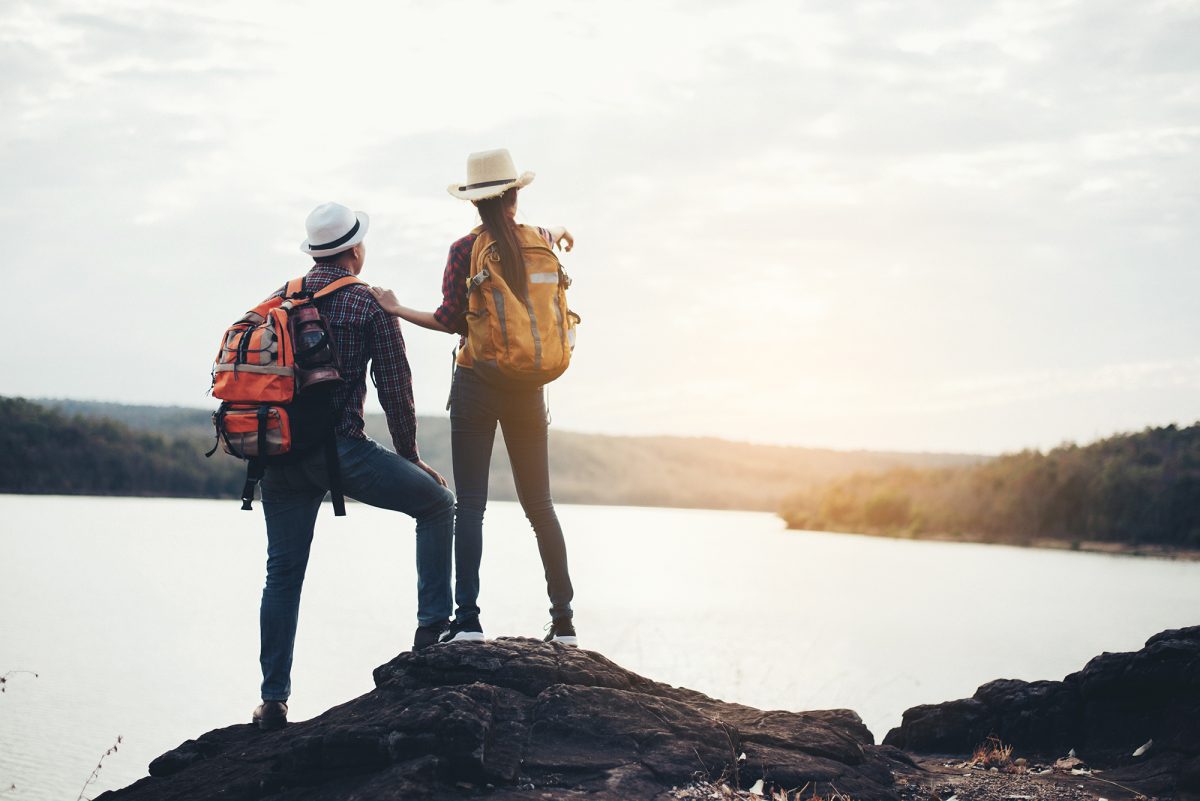 When you're planning to go on a short but sweet trip, it's really important that you invest in the right travel backpack. It pays to have the comfort and convenience when carrying your loads while you take on an adventure! Imagine having to walk through the busy streets and train stations, or having to climb up those mountains, or getting caught in the rain with that uncomfortable backpack? You need a pack that can take all your needed stuff and still feeling light on your back.
Choose What Suits You
Choosing that best and cool backpack is very critical to your trip's overall experience. And often, it can be a bit confusing. While you want to look cool and stylish with your pack, there are still tons of things to consider before you make that choice.
If you're about to visit an e-commerce site like Amazon to purchase that cool backpack for your next getaway, be it a solo trip or a day trip, then keep reading. You don't want to click that purchase button and regret it for the rest of your trip!
Things to Consider
Many travel gear experts and seasoned backpackers have always had these five common denominators when advising what the best backpack for travel is: comfort, durability, affordability, organization, and style.
Comfort
Although packs are originally designed for comfort because it doesn't pull on the one side of your body, there are cool backpacks that take some extra seriousness to the backpackers' comfort. If you're concerned about your comfort, you have to consider buying backpacks with adjustable straps and padded back, hip belt and shoulder straps. These features make your travel easier you can barely feel the loads on your back!
Durability
Durability comes with quite a price, but would you rather buy a new one every time? You should choose a pack that will stand to the test time. Treat it like your travel buddy that you would want to spend time with for the rest of your trips!
Affordability
Choose the lowest price, but never disregard the overall experience. What this means is you choose the lowest price while still getting the same quality (or almost) other pricier packs offer.
Organization: Cool backpacks have multiple compartments in it. This allows you to organize your loads so you can have quick access every time you need something from your bag.
Style
Of course, if you want to look cool on your Instagram photos, you want to have those cool backpacks that fit your style. Pick the colour that suits your taste best. You can never go wrong with a pack that makes you happy.
Now that we've discussed the criteria on what makes a right and cool backpack for your travel, let's jump into our list of 5 cool backpacks for your next trip:
1.
Tortuga Setout Backpack
When you're concerned about organization, durability, and comfort, Tortuga Setout is the right backpack for you! This high-quality pack understands your needs as a traveller. It's best regarded by backpackers for its extremely durable design and multiple compartments for an organized travel pack.
The Setout is a front-loading pack, allowing you to easily grab something out of your bag without messing it up. It's a carry-on size but can surprisingly hold tons of stuff, which is perfect for cabin luggage! This cool backpack is also designed for digital nomads as it has a laptop and iPad compartments. It has also lockable zippers for your security, padded hip belt, back and shoulder straps for your comfort, and a minimalist style. The only thing you should be concerned about this cool backpack is that the hip belt is not adjustable so it may not fit for shorter people.
Capacity: 45L
Weight: 3.3 lbs
Dimensions: 22 in x 14 in x 9 in
Price: $199
Overall score: 4.8/5
Nomatic Travel Bag is a good fit for you if you're looking for cool backpacks that have modern and stylish touch, making it look sleek and sexy! This travel backpack prides its durability through the use of waterproof tarpaulin material.

Cool backpacks like this give you maximum and organized space so you can fit more loads so you can travel with it in an airplane as hand luggage. Nomatic also goes extra with functionality with its shoe compartment, laundry basket, and waterproof basket. Speaking of comfort, Nomatic went overboard with paddings. If you're the type of traveler that carries too much gear, then Nomatic isn't the backpack for you. While it's branded as good for digital nomads, the design makes it difficult to reach for the laptop.
Capacity: 40L
Weight: 4 lbs
Dimensions: 22 in x 14 in x 9 in
Price: $269
Overall score: 4.7/5
Well, for a product that comes from a company that has a reputation of creating durable, stylish and cool backpacks, Osprey Farpoint gives you almost all the essentials for the best backpack for travel. Farpoint offers you convenience in packing your stuff with its simple yet functional main compartment.
It has great shoulder straps, padded hip belts, and a harness system for your comfort. The materials used are of quality so you can enjoy using it for a long time.
Backpackers, however, have to complain about its lack of pockets, making it not-so-handy for maximum utility.
Capacity: 40L
Weight: 3 lbs
Dimensions: 20 in x 14 in x 9 in
Price:$159.95
Overall score: 4.5/5
4.
JanSport Odyssey Backpack
Yes, believe or not, Jansport has some cool backpacks for travel too! The Odyssey comes in two colours: black and grey. What travellers say about this Jansport backpack is that its two large compartments give you the freedom to arrange your loads, including your travel accessories, in a much-systematized manner.
The front utility pocket of Jansport backpack makes it handy to pack essentials for quick access. It has also bottle pockets two sides and fully padded back and straps for your comfort.
It may not be the kind of classy pack but in terms of functionality and durability, Odyssey could fit into your standards in searching for cool backpacks!
Capacity: 39L
Weight: 2 lbs
Dimensions: 20 in x 14 in x 12 in
Price: $100
Overall score: 4.4/5
Patagonia Maximum Legal Carry (MLC) 45 fits your preference when you're looking for cool backpacks that have high functionality for organization. It has a lot of pockets and divisional compartments to make your life as a traveller easier and convenient.
And what's cool about MLC is that it can be converted and be worn as a duffel bag, in case your travel requires frequent transport hopping! Don't buy Patagonia MLC if you're priority concern is durability. It has thin straps that will make you uncomfortable over time.
Capacity: 45L
Weight: 3 lbs
Dimensions: 20 in x 14 in x 9 in
Price: $140
Overall score: 4.2/5
Let's Zip This
And there you have it, 5 cool backpacks in one page. We hope you found our list of top 5 brands of cool backpacks useful. The listed pros and cons to each brand will help you decide what to choose and what not to. Shop for your favourite and enjoy your travel!

Here's wishing you a great and stylish trip. Don't forget to make room in those cool backpacks for travel souvenirs. Happy and safe travels!