Planning The BEST Romantic Branson MO Getaways For Couples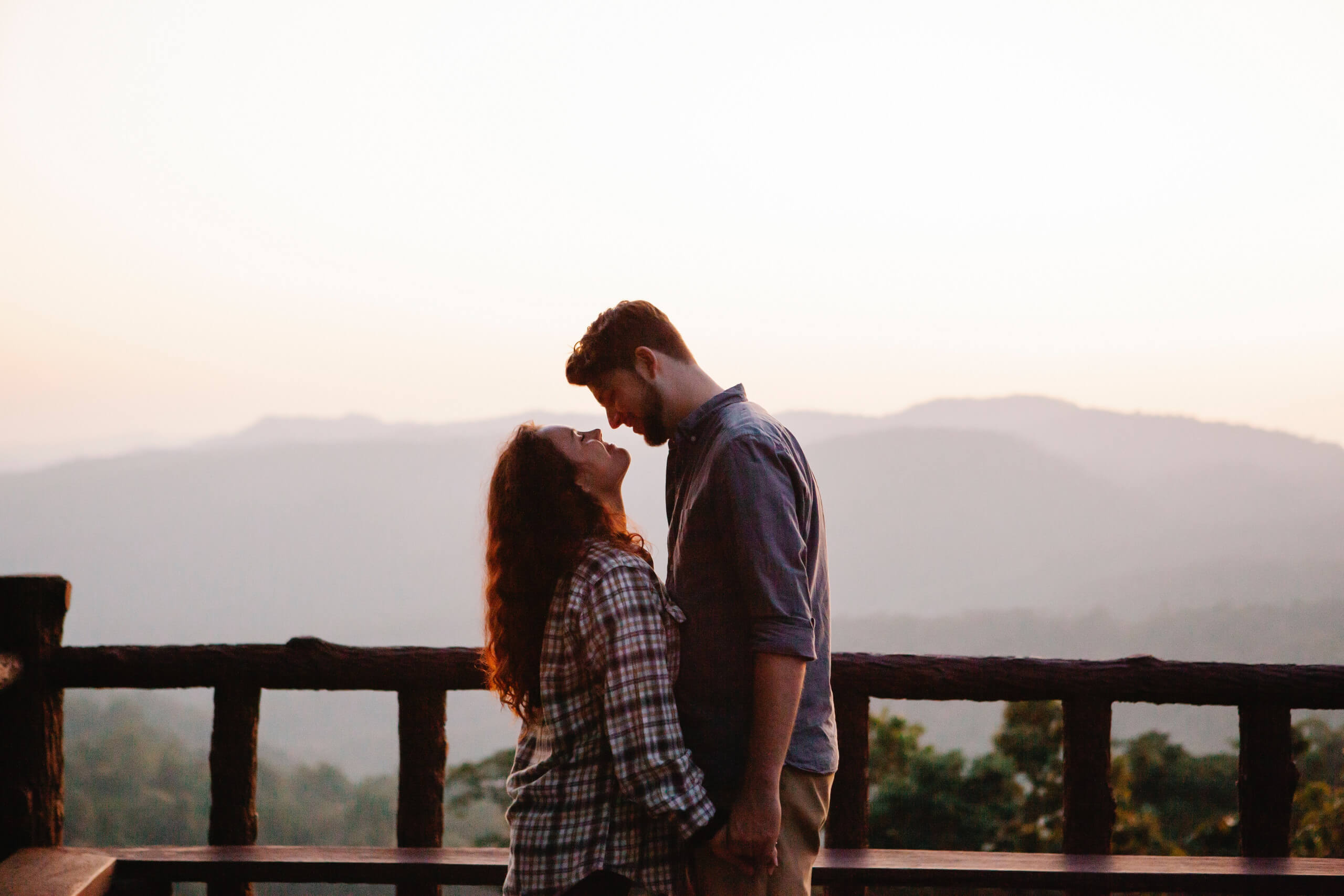 Introduction
Welcome to Branson, Missouri, the perfect destination for couples seeking a romantic getaway. Known as the "Live Entertainment Capital of the World," Branson offers a unique blend of natural beauty, live shows, and thrilling adventures, making it an ideal spot to rekindle your love and create lasting memories.
Located in the heart of the Ozarks, Branson is surrounded by breathtaking landscapes, including rolling hills, sparkling lakes, and lush forests. Whether you're looking for a relaxing retreat or an action-packed adventure, this charming city has something for every couple.
When it comes to accommodations, Branson boasts a wide range of options to suit every preference. From luxurious resorts to cozy cabins nestled in the woods, you'll find the perfect place to unwind and reconnect with your loved one. Imagine waking up to the sound of birds chirping and enjoying a cup of coffee on your private balcony, or cozying up by a fireplace while savoring a glass of wine.
When it comes to dining, Branson offers an array of romantic options. Whether you prefer a candlelit dinner with a view of the lake, a charming bistro tucked away in the city center, or a cozy café with live music, you'll find the perfect ambiance to set the mood for a special evening. Indulge in delicious farm-to-table cuisine, savor mouthwatering steaks, or sample the local flavors of the Ozarks.
After a delightful meal, take a leisurely stroll hand in hand along the famous Branson Landing, a waterfront shopping and entertainment district. Admire the beautiful fountains, catch a live concert, or enjoy a boat ride on Lake Taneycomo. The stunning views and vibrant atmosphere create the perfect backdrop for a romantic evening.
As you explore Branson's natural beauty, make sure to visit Table Rock Lake, where you can rent a boat or go on a romantic sunset cruise. Feel the gentle breeze on your face as you glide across the water, surrounded by picturesque scenery. For a more adventurous experience, go hiking or biking on one of the many trails in the nearby Ozark Mountains.
No visit to Branson would be complete without experiencing its world-famous live entertainment scene. From mesmerizing music shows to hilarious comedy acts, there's no shortage of talent on display. Sit back, relax, and let the enthralling performances transport you to another world, creating unforgettable memories with your significant other.
Choosing the Perfect Accommodation
When it comes to planning a romantic getaway in Branson, one of the most important decisions you'll make is choosing the perfect accommodation. Luckily, Branson offers a wide range of options to cater to every couple's preferences and budget.
If you're looking for luxury and indulgence, Branson boasts several high-end resorts that provide all the amenities and comforts you could desire. Imagine soaking in a private hot tub on your balcony with breathtaking views of the surrounding nature, or cozying up by a fireplace in a spacious suite. Many of these resorts also offer on-site spas, where you and your partner can enjoy rejuvenating couples massages and other relaxing treatments.
For a more intimate and secluded experience, consider renting a cabin or cottage in the peaceful countryside. These charming accommodations provide privacy and serenity, allowing you and your loved one to truly escape the hustle and bustle of everyday life. Snuggle up in front of a roaring fire, take a dip in a private outdoor jacuzzi, or simply enjoy the tranquility of nature just steps outside your door.
If you prefer a more central location, there are plenty of cozy bed and breakfasts nestled in the heart of Branson. These charming establishments offer personalized service, warm hospitality, and delicious homemade breakfasts to start your day off right. Stay in a beautifully decorated room with antique furnishings, and enjoy the peaceful ambiance of a quaint garden just outside your window.
For those seeking a more budget-friendly option, Branson has a variety of well-appointed hotels and motels to choose from. These establishments often provide comfortable accommodations, convenient amenities, and easy access to the city's attractions. Look for hotels with romantic packages that include extras like champagne, chocolates, or special room decorations to make your stay even more memorable.
Regardless of the type of accommodation you choose, remember to consider its location. Many resorts and cabins offer scenic views or lakeside access, while downtown hotels provide easy access to restaurants, shops, and entertainment venues. Think about what kind of atmosphere you want to experience during your stay and choose accordingly.
Lastly, don't forget to read reviews and check ratings of the accommodations you're considering. This will help you gain insight into the experiences of previous guests and ensure that your chosen lodging meets your expectations.
Whether you're looking for opulence, seclusion, or convenience, Branson has the perfect accommodation option for your romantic getaway. Take your time to research and select the one that suits your preferences, and get ready to create unforgettable memories with your loved one in this charming city.
Romantic Dining Experiences
No romantic getaway is complete without indulging in exquisite dining experiences, and Branson offers a plethora of options to satisfy your culinary desires. From romantic lakeside restaurants to cozy cafés with live music, you and your loved one can embark on a culinary journey that will tantalize your taste buds and create unforgettable memories.
If you crave a stunning backdrop to accompany your meal, head to one of the many lakeside restaurants that offer breathtaking views of Table Rock Lake or Lake Taneycomo. Imagine dining al fresco on a charming patio while witnessing a vibrant sunset over the water. The combination of delicious food and picturesque surroundings will surely set the stage for a romantic evening.
For a unique dining experience, consider booking a dinner cruise on one of Branson's waterways. Enjoy a delicious meal while floating along the tranquil waters, serenaded by live music and surrounded by scenic beauty. These dinner cruises offer a romantic ambiance that is hard to beat.
Branson is also home to a variety of fine dining establishments that embrace farm-to-table cuisine, ensuring the freshest and most flavorful dishes. Delight in expertly crafted menus that showcase locally sourced ingredients and culinary expertise. Enjoy succulent steaks, fresh seafood, and a delightful array of international flavors, all while basking in an elegant and intimate atmosphere.
If you're looking for a more casual yet charming experience, Branson's downtown area boasts several cozy cafés and bistros. Enjoy a relaxed meal while soaking up the lively atmosphere and listening to live music. Take your time savoring delectable comfort food, sandwiches, or scrumptious desserts that will make your taste buds dance.
In addition to the exceptional food, many restaurants in Branson offer an extensive selection of wine and craft cocktails. Raise a glass of the finest wine or toast with a handcrafted cocktail as you celebrate your love. The friendly and knowledgeable staff will be more than happy to assist you in selecting the perfect accompaniment to your meal.
To make your dining experience even more special, consider booking a private dining room or a table with a view. Many restaurants in Branson offer these options, allowing you to enjoy a more intimate and personalized experience with your significant other.
When planning your romantic dining experiences, be sure to make reservations in advance, especially during peak seasons or weekends. This will ensure that you secure a table at your desired restaurant and avoid any disappointment.
From candlelit dinners by the lake to cozy cafés with live music, Branson offers a wide range of romantic dining experiences that will leave you and your loved one with memories to last a lifetime. Immerse yourselves in the flavors of the Ozarks and let the ambiance and delicious cuisine create an enchanting atmosphere for your romantic getaway.
Exploring Branson's Natural Beauty
While Branson is renowned for its vibrant entertainment scene, the city is also blessed with stunning natural beauty that is waiting to be explored. From picturesque lakes to scenic hiking trails, Branson offers countless opportunities for couples to immerse themselves in nature and create cherished memories together.
One of the highlights of Branson's natural beauty is its lakes. Table Rock Lake and Lake Taneycomo are the perfect spots for water enthusiasts. Rent a boat and cruise along the pristine waters, enjoying the peacefulness and serenity of the surroundings. Alternatively, embark on a romantic sunset cruise and witness the colors of the sky reflecting on the tranquil lake surface.
If you prefer a more active and adventurous experience, head to one of Branson's many hiking trails. The Ozark Mountains provide the perfect backdrop for outdoor exploration. Lace up your hiking boots and venture into the wilderness, hand in hand with your partner. Discover hidden waterfalls, breathtaking vistas, and an abundance of flora and fauna along the way.
For a more leisurely outdoor experience, visit one of Branson's beautiful parks. The Ruth and Paul Henning Conservation Area is a nature lover's paradise, offering miles of scenic trails that wind through the rolling hills. Explore the area's diverse ecosystems, including forests, meadows, and creeks, all while taking in the sights and sounds of nature.
Another must-visit spot for nature enthusiasts is the Dogwood Canyon Nature Park. This sprawling park encompasses thousands of acres of pristine wilderness and offers a range of activities for couples to enjoy. Take a leisurely tram tour through the park to admire the stunning landscapes, or rent bicycles and ride along the scenic trails. Don't forget to visit the beautiful waterfalls and feed the majestic trout in the crystal-clear streams.
In addition to its lakes, mountains, and parks, Branson also boasts abundant wildlife. Keep your eyes peeled for white-tailed deer, squirrels, and a variety of birds as you explore the natural beauty of this region. Capture special moments together as you encounter these magnificent creatures in their natural habitat.
When exploring Branson's natural beauty, make sure to dress comfortably and bring essential items such as sunscreen, insect repellent, and plenty of water. Take your time to soak in the untouched beauty of the surroundings and allow yourselves to connect with nature on a deeper level.
Whether you choose to embrace the tranquility of the lakes, hike through the majestic mountains, or simply relax in one of Branson's beautiful parks, exploring the city's natural beauty is the perfect way to reconnect with your loved one and appreciate the wonders of the world around you.
Enjoying Live Entertainment Together
Branson, Missouri, is often referred to as the "Live Entertainment Capital of the World," and for good reason. From world-class shows to hilarious comedy acts, Branson offers a vibrant and diverse entertainment scene that is sure to captivate couples of all interests. Whether you prefer music, comedy, or a combination of both, there's something for everyone in this lively city.
No trip to Branson would be complete without experiencing the famous music shows. From country and gospel to rock and pop, there is a genre to suit every taste. Immerse yourselves in the melodic tunes and soulful performances as you watch talented artists take the stage. Sing along to your favorite songs and let the music transport you to another world. With the intimate venues and up-close seating arrangements, you'll feel a special connection to the performers.
In addition to music, Branson is also known for its top-notch comedy shows that promise an evening filled with laughter. Sit back and enjoy the witty jokes, funny anecdotes, and hilarious impersonations as some of the country's funniest comedians grace the stage. Let the carefree and lighthearted atmosphere of the comedy shows bring you closer together as you share moments of laughter and joy.
Branson also offers a variety of dinner shows that combine entertainment and delectable cuisine. Enjoy a delicious meal while being entertained by talented performers showcasing their skills in singing, dancing, and comedy. These interactive shows create a perfect blend of entertainment, laughter, and delightful flavors, making for an unforgettable evening.
For a unique and mesmerizing experience, consider attending one of Branson's mesmerizing magic or illusion shows. Be dazzled by mind-bending tricks, illusions, and sleight of hand that will leave you in awe. The combination of visual spectacle and jaw-dropping magic will create a truly enchanting evening for both of you.
When planning your live entertainment experiences, be sure to check the schedules in advance and book your tickets early, especially during peak seasons. Popular shows can sell out quickly, so it's best to secure your seats ahead of time to avoid disappointment.
Attending live entertainment shows in Branson is not only a way to have a great time, but it's also an opportunity to bond with your loved one. Whether you're enjoying the music, laughing together at a comedy act, or simply being amazed by a magic show, these shared experiences will create lasting memories and strengthen the connection between you and your partner.
So, immerse yourselves in the captivating world of live entertainment in Branson and get ready to be enthralled by the talent, laughter, and excitement that awaits you.
Relaxing at a Spa Retreat
When it comes to relaxation and rejuvenation, few things can compare to a pampering spa retreat. Luckily, Branson offers a variety of luxurious spas where couples can indulge in treatments designed to nourish both the body and soul. Take a break from the everyday stresses and immerse yourselves in a world of tranquility and well-being.
Branson's spa retreats provide a serene and peaceful ambiance, allowing you and your loved one to unwind and escape from the outside world. From the moment you step through the doors, you'll be greeted with a sense of calm and serenity, setting the stage for ultimate relaxation.
Begin your spa journey by selecting from a range of massages, including Swedish, deep tissue, hot stone, or couples massages. These therapies are designed to release tension, improve circulation, and promote a sense of deep relaxation. Close your eyes, let the skilled hands of the therapists work their magic, and feel the stress melt away.
Many spas in Branson also offer unique and indulgent treatments such as body scrubs, facials, and wraps. Rejuvenate your skin with a revitalizing scrub, nourish your face with an enriching facial, or immerse yourselves in a soothing body wrap that will leave you feeling refreshed and renewed. These rituals will not only enhance your physical well-being but also contribute to a sense of harmony and connection with your partner.
For a truly romantic experience, consider booking a couples' spa package. These packages often include a combination of treatments, allowing you both to experience the benefits of relaxation side by side. Enjoy a couples' massage followed by a soothing bath soak or a private session in a steam room or sauna. These shared experiences will deepen your bond and provide an opportunity for both physical and emotional intimacy.
In addition to the treatments, many of Branson's spa retreats also offer amenities such as relaxation lounges, whirlpools, and saunas. Take advantage of these facilities to further enhance your spa experience. Enjoy a leisurely soak in a therapeutic whirlpool or indulge in a quiet meditation session in a tranquil relaxation area.
After your spa treatments, take some time to enjoy the post-spa glow while sipping on herbal tea or infused water. Reflect on the experience and embrace the sense of inner peace and harmony that the spa retreat has provided.
When visiting a spa retreat in Branson, it's advisable to book your treatments in advance to ensure availability. Take note of any special packages or promotions that may be offered, as they can provide excellent value for money.
Embrace the tranquility and harmony that a spa retreat in Branson can offer. Take the time to focus on self-care and relaxation with your loved one, allowing yourselves to be pampered, rejuvenated, and reconnected in the most peaceful and luxurious setting.
Adrenaline-Fueled Adventures for Couples
For adventurous couples seeking an adrenaline rush, Branson offers a thrilling array of activities that are sure to get your hearts racing. From ziplining through the treetops to soaring in a helicopter above the city, these exhilarating adventures will create unforgettable memories and strengthen the bond between you and your partner.
A popular adventure option in Branson is ziplining, where you can soar through the air and experience an adrenaline rush like no other. Feel the wind in your hair as you glide above the treetops, taking in stunning views of the surrounding landscape. Many zipline tours in Branson offer multiple lines of varying lengths and heights, ensuring a thrilling and action-packed experience.
Another thrilling activity is skydiving, which allows you to experience the ultimate adrenaline rush as you freefall through the sky. Embark on a tandem skydiving adventure, where an experienced instructor will guide you through every step of the exhilarating journey. Feel the rush of adrenaline and the sheer excitement of stepping out of a plane, as you take in awe-inspiring views from thousands of feet above ground.
If you prefer to be on the water, Branson offers a range of thrilling water sports activities. Rent a jet ski and zoom across the surface of Table Rock Lake, feeling the exhilaration as you skim over the waves. Alternatively, try your hand at wakeboarding or water skiing and challenge yourselves to conquer the tricks and maneuvers.
For an aerial adventure, consider taking a helicopter tour of Branson. Soar above the city and take in panoramic views of the Ozark Mountains, the sparkling lakes, and the vibrant cityscape. The sensation of flying in a helicopter coupled with the breathtaking views will leave you and your partner in awe.
If you both have a need for speed, visit one of Branson's go-kart tracks and indulge in some friendly competition. Race against each other, maneuvering through twists and turns, and experience the thrill of speed as you compete for the top spot on the leaderboard. Let out your inner child and create memorable moments of laughter and excitement.
For those seeking a more outdoor adventure, explore the scenic hiking and biking trails in the Ozark Mountains. Hit the trails together and navigate the rugged terrain, surrounded by breathtaking natural beauty. Discover hidden waterfalls, encounter wildlife, and conquer challenging pathways, all while creating unforgettable memories of your adventurous journey.
Before embarking on any adrenaline-fueled adventures, it's important to ensure your safety. Follow the instructions provided by guides, wear appropriate safety gear, and make note of any age or health restrictions. By taking these precautions, you can fully enjoy the exhilarating experiences while maintaining peace of mind.
Indulging in adrenaline-fueled adventures in Branson will not only get your hearts racing but will also create a sense of shared adventure and excitement within your relationship. Push your limits, embrace the thrill, and embark on these adrenaline-pumping activities that will leave you with a lifetime of incredible memories.
Shopping for Souvenirs and Unique Gifts
Branson is not only a destination for entertainment and adventure but also offers a delightful shopping experience for couples looking to find the perfect mementos and unique gifts. From charming boutiques and specialty shops to bustling marketplaces, Branson has something for every taste and budget.
One of the best places to start your shopping adventure is Branson Landing, a beautiful waterfront shopping district that blends retail therapy with stunning views. Stroll along the vibrant promenade lined with a variety of shops and boutiques, offering everything from trendy clothing and accessories to home decor and gourmet treats. Explore the unique galleries showcasing local artists' works, and bring home a one-of-a-kind piece of art as a special reminder of your time in Branson.
For those looking for antiques, head to Historic Downtown Branson, where you'll find a treasure trove of vintage finds and collectibles. Browse through the antique shops, peruse the vinyl record stores, and discover hidden gems that hold stories from the past. From antique furniture and vintage clothing to rare books and retro memorabilia, this area offers a nostalgic shopping experience for history enthusiasts.
If you're a fan of handmade crafts and artisanal goods, be sure to visit the Branson Craft Mall. This expansive mall showcases the talents of local artisans, showcasing a wide range of products including pottery, woodworking, jewelry, and homemade candles. Take your time to explore the booths and support the local artists by purchasing unique and handcrafted souvenirs that reflect the craftsmanship of the Ozarks.
Branson also has a thriving farmer's market scene, offering fresh produce, local delicacies, and handcrafted items. Discover an array of locally sourced fruits and vegetables, sample homemade jams and jellies, and find unique gifts made by local artisans. Immerse yourselves in the vibrant atmosphere of the market, interact with the friendly vendors, and bring a taste of Branson home with you.
When shopping for souvenirs and gifts in Branson, keep an eye out for iconic merchandise that represents the city, such as Branson-branded clothing, keychains, and coffee mugs. These items make great reminders of your visit and allow you to share your love for Branson with friends and family back home.
Lastly, don't forget to explore the various outlet malls and shopping centers in Branson, where you can find brand-name items at discounted prices. Browse through a wide range of stores, from designer labels and sporting goods to home goods and electronics, and snag some great deals on quality products.
As you embark on your shopping adventure in Branson, remember to take your time, explore different areas, and support the local businesses. Whether you're searching for souvenirs, unique gifts, or simply enjoying the experience of browsing, the shopping scene in Branson offers a wide range of options to cater to your tastes and preferences.
Planning a Romantic Day Trip from Branson
While Branson offers a wealth of romantic attractions and activities, it's also worth considering a day trip to explore the surrounding areas and add a touch of adventure to your romantic getaway. From charming small towns to breathtaking natural wonders, there are plenty of options for creating a memorable day trip just a short drive away from Branson.
One option is to visit the nearby town of Eureka Springs, Arkansas. Known for its Victorian architecture and quaint charm, Eureka Springs offers a romantic setting for couples to explore. Take a leisurely stroll through the historic downtown area, browse the unique shops and art galleries, and enjoy a romantic lunch or dinner in one of the cozy cafes or restaurants. Don't miss the opportunity to visit the Thorncrown Chapel, a stunning glass chapel nestled in the woods, perfect for a peaceful moment of reflection together.
If you're nature enthusiasts, consider a day trip to the magnificent Buffalo National River. Just a short drive from Branson, this pristine river offers stunning views, opportunities for hiking, and even canoeing or kayaking along its gentle waters. Pack a picnic and find a scenic spot to enjoy a meal together, surrounded by the tranquility of nature.
For history buffs, a trip to Wilson's Creek National Battlefield is a must. This preserved Civil War battlefield provides a glimpse into the past and offers hiking trails where you can explore the historic grounds. Learn about the events that unfolded on this hallowed ground and gain a deeper understanding of the region's rich history.
If you're looking for a day of relaxation and pampering, consider a visit to one of the nearby spa resorts. These luxurious retreats offer a range of treatments and amenities, allowing you to indulge in massages, facials, or hydrotherapy sessions. Spend the day unwinding with your partner and enjoying a couple's retreat in a serene and tranquil environment.
Another option for a romantic day trip is a visit to the stunning Dogwood Canyon Nature Park. This sprawling park offers breathtaking vistas, cascading waterfalls, and a variety of outdoor activities. Take a guided wildlife tram tour, explore the park's hiking trails, or rent bicycles to explore the scenic landscapes. For a truly unforgettable experience, book a private picnic in a secluded spot and savor a delicious meal surrounded by nature's beauty.
When planning a day trip from Branson, consider the interests and preferences of you and your partner. Whether it's exploring historic sites, immersing yourselves in nature, or indulging in relaxation, there are plenty of options to choose from. Take the time to research and plan your day trip in advance, ensuring that you make the most of your time together and create memories that will last a lifetime.
So, step outside of Branson for a day and embark on a romantic adventure. Explore the surrounding areas, discover hidden gems, and create a day trip that will add a touch of excitement and exploration to your romantic escape.
Conclusion
Branson, Missouri, truly is a haven for couples seeking a romantic vacation. From the charming accommodations and delightful dining experiences to the exhilarating adventures and serene spa retreats, Branson offers a diverse range of activities that cater to every couple's preferences.
Immerse yourselves in the natural beauty that surrounds Branson, from the picturesque lakes and scenic hiking trails to the breathtaking mountain vistas. Let the serenity of nature create a backdrop for special moments with your loved one.
Indulge in the lively entertainment scene that Branson is renowned for. Enjoy live music performances, laugh together at comedy shows, and be mesmerized by the talent on display. These shared experiences will create lasting memories and deepen your bond.
Take the time to relax and rejuvenate at one of Branson's luxurious spa retreats. Treat yourselves to massages, facials, and other pampering treatments, allowing yourselves to unwind and reconnect on a deeper level.
Shop for unique souvenirs and special gifts in the charming boutiques, art galleries, and local markets of Branson. Find keepsakes that will remind you of your romantic getaway and support local artisans in the process.
Consider venturing on a day trip to explore the surrounding areas, whether it's embracing the charms of Eureka Springs, immersing yourselves in the history of Wilson's Creek National Battlefield, or finding solace in the scenic beauty of Dogwood Canyon. These day trips add an extra layer of adventure and exploration to your romantic escape.
Branson offers the perfect blend of entertainment, relaxation, and adventure, making it an exceptional destination for couples in search of a romantic getaway. So, whether you're celebrating an anniversary, planning a honeymoon, or simply looking to spend quality time together, Branson has everything you need to create cherished memories that will last a lifetime.