7 Historic London Pubs You Need To Visit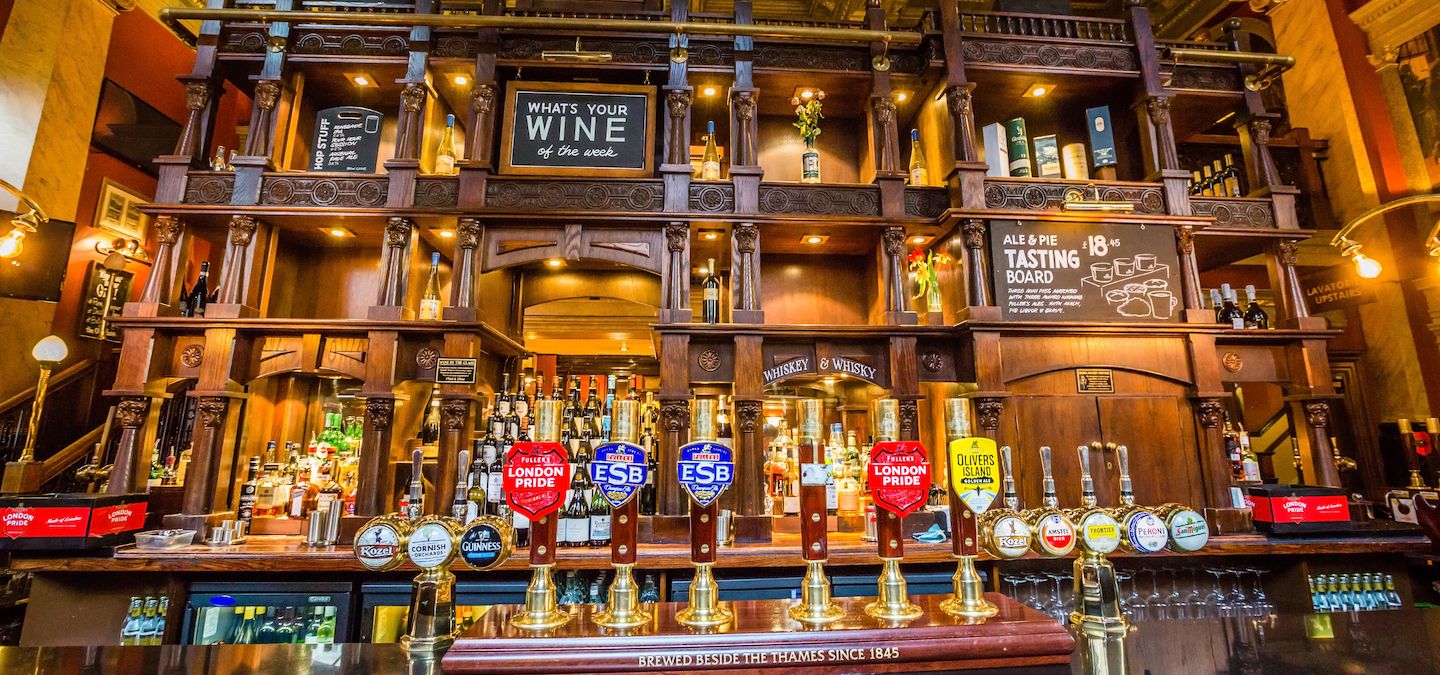 Are you a history enthusiast and a pub lover? Well, London has just the perfect blend for you! With its rich history and vibrant pub culture, the city boasts numerous historic pubs that are a must-visit for both locals and tourists. From quaint traditional taverns to elegant Georgian establishments, these pubs have stood the test of time and continue to charm visitors with their unique ambiance and storied past. So, if you're looking to soak in the history of London while enjoying a pint of ale, we've got you covered. In this article, we'll take you on a journey to discover seven iconic historic pubs in London that are sure to leave you mesmerized. So grab your pint glass and get ready for a pub crawl through time!
The Prospect of Whitby
Located on the banks of the River Thames, The Prospect of Whitby is London's oldest riverside pub, dating back to This iconic tavern has hosted notable patrons throughout history, including Charles Dickens and Samuel Pepys. Step inside and soak in the maritime ambiance while enjoying a pint of local ale.
The Spaniards Inn
Nestled on the edge of Hampstead Heath, The Spaniards Inn has been a favorite haunt of literary figures such as Charles Dickens and John Keats. With its cozy interior, roaring fireplaces, and picturesque beer garden, this 16th-century pub offers a charming and historic atmosphere to enjoy a traditional pub meal.
The George Inn
Tucked away in the heart of Southwark, The George Inn is a former coaching inn dating back to the 17th century. This well-preserved pub, managed by the National Trust, retains much of its original character, with wood-paneled walls, ancient beams, and a courtyard where travelers once rested.
The Lamb and Flag
Step into The Lamb and Flag, a pub steeped in history and located in Covent Garden. Dating back to the 17th century, it was a favorite haunt of the notorious bare-knuckle boxer Tom Cribb. Today, visitors can enjoy a refreshing drink while imagining the tales of brawls and gaming that once filled the air.
The Ye Olde Cheshire Cheese
Experience a time warp at The Ye Olde Cheshire Cheese, a pub that has stood on the same site since the 17th century. This hidden gem, tucked away in a narrow courtyard off Fleet Street, has welcomed famous literary figures such as Mark Twain and Arthur Conan Doyle. Step inside and savor the charm of its numerous interconnected rooms and cozy atmosphere.
The Jerusalem Tavern
A trip to London's historic pubs wouldn't be complete without a visit to The Jerusalem Tavern. Situated in Clerkenwell, this 18th-century pub exudes a cozy and traditional feel, with its wooden beams and cask ales. Enjoy a taste of the past while sipping on their renowned St. Peter's Brewery beers.
The Princess Louise
Located in Holborn, The Princess Louise is a Victorian gem, boasting exquisite craftsmanship and intricate decor. The pub is a Grade II listed building and features beautiful etched glass and decorative tiling. Immerse yourself in the splendor of the Victorian era while enjoying a drink in one of its many ornate rooms.
So, whether you're a history enthusiast, a pub aficionado, or simply looking to experience authentic London charm, be sure to visit these 7 historic London pubs. Each one offers a unique glimpse into the city's past and promises a memorable and cultural pub experience. Cheers!
Conclusion
Visiting historic pubs in London is a must for history buffs and those looking to experience traditional English charm. From cozy neighborhood taverns to grand establishments with centuries of stories, these seven pubs offer a glimpse into London's rich history. Whether it's sipping a pint in a tavern frequented by literary legends or stepping into a pub that survived the Great Fire of London, each location has its own unique tale to tell.So next time you find yourself in London, be sure to raise a glass at these historic pubs. Enjoy the atmosphere, soak up the history, and embrace the timeless allure of these iconic establishments. Cheers to an unforgettable journey through London's vibrant pub culture.
FAQs
1. Are these historic London pubs still operational?
Yes, all of the pubs mentioned in this article are still in operation and open to the public. You can visit them to enjoy a drink, experience the ambiance, and soak in the history.
2. Can I learn more about the history of these pubs while I visit?
Absolutely! Most of these historic pubs have information boards, plaques, or even guided tours that provide fascinating insights into their history. You can also strike up a conversation with the staff or locals, who are often happy to share interesting anecdotes.
3. Are these pubs family-friendly?
While some historic pubs may have a more adult-oriented atmosphere, many of them welcome families during specific hours. It's always a good idea to check their websites or give them a call to inquire about any age restrictions or family-friendly facilities.
4. Do these pubs serve food?
Yes, most of these historic pubs serve food. They offer traditional British dishes as well as a range of international cuisine. It's a great opportunity to sample some classic pub fare while enjoying the historical ambiance.
5. Can I reserve a table at these historic pubs?
Some of these pubs allow table reservations, especially during busy periods. It's advisable to contact the pub in advance to check if they accept reservations and to secure a table for your visit.
6. Are these historic pubs accessible for individuals with mobility challenges?
Each pub may have different levels of accessibility. It's best to check their websites or contact them directly for specific information regarding facilities for individuals with mobility challenges.
7. Can I use a credit card to pay at these pubs?
Most historic pubs accept both cash and credit card payments. However, it's a good idea to carry some cash, especially if you plan to visit smaller or more traditional pubs that may have minimum card payment amounts.