London Travel: Your Guide To 6, 24 And 48 Hours Layover In London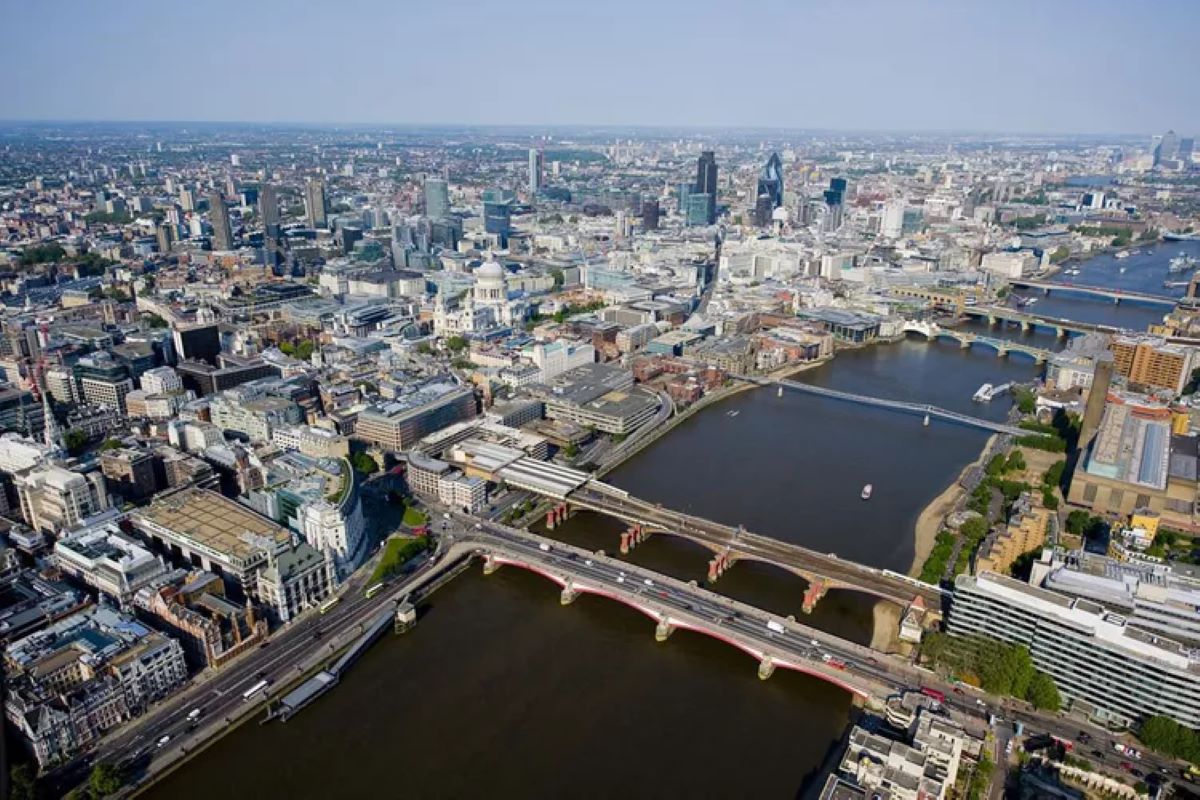 London Travel: Your Guide To 6, 24 and 48 Hours Layover In London
London is a city that offers a rich blend of history, culture, and vibrant city life. As a popular layover destination, it's essential to make the most of your time in this dynamic metropolis, whether you have 6, 24, or 48 hours to spare. In this guide, we will provide you with a comprehensive itinerary to help you navigate through the city and experience its highlights, from iconic landmarks to culinary delights.
Understanding London Airports
London is served by several airports, including Heathrow, Gatwick, Stansted, and Luton. Depending on your layover duration and airline, you will arrive at one of these international gateways. It's important to familiarize yourself with the airport's layout and transportation options to make your journey smoother.
Transportation Options
Once you land, you'll find a variety of transportation options available to explore London. The fastest and most convenient way is the Heathrow Express, which takes you to the heart of the city in just 15 minutes. Alternatively, you can take the Underground or hire a private taxi. For shorter layovers, consider using the London Transport system to save time and money.
Introduction
Welcome to the bustling and vibrant city of London, where history meets modernity and iconic landmarks await at every turn. As one of the world's top travel destinations, London is often a popular layover choice for travelers. Whether you have a short layover of 6, 24, or 48 hours, this guide will help you make the most of your time in the city.
London is a city that effortlessly blends tradition and innovation. Its rich history spans centuries, from ancient Roman ruins to medieval castles and Tudor palaces. Yet, it also boasts a thriving contemporary cultural scene, with cutting-edge art galleries, trendy neighborhoods, and a diverse culinary landscape.
There's something for everyone in London, no matter your interests or preferences. For history enthusiasts, landmarks like the Tower of London, Buckingham Palace, and the British Museum offer insight into the city's storied past. Art lovers can explore world-class galleries like the Tate Modern or the National Gallery.
But London is not just about history and culture – it's a vibrant, dynamic city with a lively atmosphere. From the trendy streets of Soho to the charming markets of Covent Garden, there's always something happening in London. And let's not forget about the city's diverse culinary offerings, ranging from traditional pub fare to international culinary delights.
As you navigate through this guide, you'll find detailed itineraries for 6, 24, and 48-hour layovers, each tailored to help you make the most of your limited time. We'll cover the must-see attractions, the best spots for food and drink, and even provide some shopping recommendations. Whether you're a first-time visitor or a seasoned traveler, this guide will ensure that you leave London with unforgettable memories.
So, get ready to embark on a whirlwind journey through the iconic streets of London. It's time to explore, immerse yourself in the city's vibrant atmosphere, and uncover the secrets that make London a true global capital.
Understanding London Airports
If you're planning a layover in London, it's essential to understand the city's airports and their respective locations. London is served by several major airports, each with its own set of facilities and transportation options.
The largest and busiest airport in London is Heathrow Airport, located in the western part of the city. With its extensive global connections, Heathrow is a common choice for international layovers. The airport is equipped with excellent amenities, including shops, restaurants, and lounges, ensuring a comfortable and enjoyable layover experience.
Gatwick Airport, located south of London, is the second-largest airport in the city. It offers a wide range of international and domestic flights, making it another popular option for layovers. Gatwick Airport provides ample facilities, including duty-free shopping, dining options, and even an airport spa for relaxation during your layover.
Stansted Airport, situated northeast of London, is primarily used by low-cost carriers and charter airlines. It is a hub for budget flights within Europe. Despite being smaller in size, Stansted Airport still offers a variety of amenities, such as shops, restaurants, and comfortable lounges.
Luton Airport, located to the north of London, is another option for layovers, particularly for budget travelers. While it may not have the same level of amenities as Heathrow or Gatwick, Luton Airport still provides essential facilities, including shops, fast-food outlets, and currency exchange services.
London City Airport is the closest airport to central London, making it a convenient choice for short layovers. Although it primarily serves business travelers, it also offers a limited number of leisure flights. London City Airport boasts efficient check-in processes and a quick journey to the heart of the city.
To ensure a smooth transition during your layover, it's crucial to familiarize yourself with the layout and facilities of your chosen airport. Take note of the terminals, transportation options, and any passport control or security requirements that may apply. This knowledge will help you make the most of your time and reduce any potential stress during your layover in London.
Now that you have a better understanding of the various London airports and their locations, let's explore the transportation options available to navigate the city and make the most of your layover.
Transportation Options
Once you've arrived at your designated airport in London, you'll be pleased to discover an array of transportation options to help you get around the city efficiently during your layover.
Heathrow Express: If you're looking for the fastest and most convenient way to reach the heart of London from Heathrow Airport, the Heathrow Express is your best bet. The train service operates from all Heathrow terminals and whisks you to Paddington Station in just 15 minutes. From there, you can easily connect to other parts of the city via the London Underground.
Underground (Tube): London boasts an extensive underground rail network known as the Tube. The underground system is well-connected and provides a cost-effective and reliable way to explore the city. All major airports in London are linked to the Underground, allowing you to reach your desired destinations effortlessly. Simply purchase an Oyster card or use contactless payment to cover your Underground fare.
Taxis and Private Transfers: If you prefer a more personalized and direct transportation experience, taxis and private transfers are readily available at all London airports. Licensed black cabs can be found outside the arrivals area, and private transfer services can be pre-booked for added convenience. While these options may be pricier than public transportation, they offer the advantage of door-to-door service and a comfortable journey.
London Buses: For a more budget-friendly transportation option, consider hopping on a London bus. The city's extensive bus network covers almost every area and offers a scenic way to explore London. You can use your Oyster card or contactless payment to pay for your bus fare, and the buses are equipped with interactive displays and announcements to help you navigate your journey.
Bicycle Hire: London has implemented a public bicycle hire scheme called Santander Cycles, also known as "Boris bikes" after the former London Mayor. These bikes are available for rent at docking stations throughout the city, allowing you to cycle your way around London's streets. It's a fantastic option for eco-conscious travelers and a unique way to experience the city.
With these transportation options at your disposal, you can easily navigate the city and make the most of your layover in London. Choose the mode of transportation that best suits your preferences, budget, and time constraints, and get ready to explore the wonders that this vibrant city has to offer.
Day 1: Exploring London in 6 Hours
If you have a brief layover of 6 hours in London, don't worry—there are still plenty of iconic sights and experiences you can fit into your limited time. Here's a suggested itinerary to make the most of your day:
1. Tower of London: Start your day by visiting the historic Tower of London. This ancient fortress is home to the Crown Jewels and offers a glimpse into the city's fascinating history. Take a guided tour to learn about the tower's dark secrets and walk along the walls for panoramic views of the city.
2. Tower Bridge: Adjacent to the Tower of London is the iconic Tower Bridge. Walk across the bridge and marvel at its magnificent architecture. If you have time, consider visiting the Tower Bridge Exhibition, which allows you to explore the high-level walkways and offers insight into the bridge's unique mechanics.
3. Thames River Cruise: Take a relaxing cruise along the River Thames to see some of London's most famous landmarks from a different perspective. From the comfort of the boat, you'll pass by the Houses of Parliament, the London Eye, and St. Paul's Cathedral, among other notable sights.
4. Westminster Abbey: Head to Westminster Abbey, a UNESCO World Heritage Site, where countless kings, queens, and notable figures have been laid to rest. Marvel at the stunning Gothic architecture and take a moment to soak in the rich history of this iconic site.
5. Buckingham Palace: Make your way to Buckingham Palace, the official residence of the British monarch. Be sure to check the schedule beforehand to catch the Changing of the Guard ceremony, a world-famous spectacle that takes place in front of the palace. Witnessing this traditional ceremony is a quintessential London experience.
6. Hyde Park: End your whirlwind tour of London with a visit to Hyde Park, one of the city's largest and most beautiful green spaces. Take a leisurely stroll through the park, rent a paddleboat on the Serpentine lake, or simply find a spot to relax and soak up the atmosphere.
Keep in mind that this itinerary provides a snapshot of London's attractions, and you may need to adjust your pace based on your interests and the time available. Be mindful of transportation times between sites and factor in any waiting times or security checks at popular landmarks.
With its blend of history, iconic landmarks, and picturesque parks, London offers a taste of its vibrant character even in a short layover. So grab your map, put on your walking shoes, and get ready to make the most of your time in this remarkable city.
Day 2: Maximizing Your 24-Hour Layover
If you have a 24-hour layover in London, you have more time to delve deeper into the city's rich offerings. Here's a suggested itinerary to help you make the most of your day:
1. British Museum: Start your day by visiting the world-renowned British Museum. This vast treasure trove houses some of the world's most significant historical artifacts, including the Rosetta Stone and the Elgin Marbles. Immerse yourself in centuries of human history as you explore the various exhibitions.
2. Covent Garden: Make your way to Covent Garden, a vibrant district known for its charming market, street performers, and trendy shops. Take some time to explore the market stalls, indulge in some retail therapy, and grab a bite to eat at one of the many eateries in the area.
3. West End Show: Treat yourself to a world-class theater experience in London's famous West End. Purchase tickets in advance for a musical, play, or performance of your choice. From long-running classics to new productions, the West End offers something for everyone, guaranteeing an unforgettable evening.
4. Piccadilly Circus and Trafalgar Square: Take a stroll through Piccadilly Circus, London's bustling hub known for its iconic neon signs and vibrant atmosphere. From there, walk to Trafalgar Square, where you can admire Nelson's Column, visit the National Gallery, or simply relax and people-watch in this lively public space.
5. South Bank: Head to the South Bank of the River Thames, a cultural hotspot packed with attractions. Take a ride on the London Eye for panoramic views of the city, visit the Tate Modern for contemporary art, or explore the vibrant food market at Borough Market.
6. Pub Experience: No visit to London is complete without experiencing a traditional pub. End your day by visiting a historic pub, indulging in some classic British pub grub, and perhaps sampling some local beers or ales. It's a great way to immerse yourself in the local culture and wind down after a day of exploration.
Remember, this itinerary is merely a suggestion, and you should adapt it based on your interests and preferences. Be sure to check opening hours and any ticket requirements for attractions and shows in advance to optimize your time in the city.
With 24 hours in London, you can dive into the city's cultural and historical offerings, as well as experience its lively atmosphere. Soak up the vibrancy, embrace the eclectic mix of sights and sounds, and create lasting memories in this captivating city.
Day 3: Making the Most of a 48-Hour Layover
If you're lucky enough to have a 48-hour layover in London, you have ample time to explore the city's diverse neighborhoods, indulge in its culinary delights, and truly immerse yourself in its vibrant atmosphere. Here's a suggested itinerary to help you maximize your time:
1. Camden Town: Start your day in the eclectic neighborhood of Camden Town. Explore the famous Camden Market, known for its alternative fashion, vintage shops, and street food stalls. Take a stroll along the towpath of Regent's Canal and soak up the vibrant and artistic atmosphere of this unique area.
2. Notting Hill: Make your way to the picturesque neighborhood of Notting Hill, famous for its pastel-colored houses and charming streets. Visit Portobello Road Market, renowned for its antiques and vintage treasures. Don't forget to snap a photo of the iconic blue door from the movie "Notting Hill"!
3. Natural History Museum and Science Museum: Delve into the fascinating world of science, nature, and innovation by visiting the Natural History Museum and the Science Museum. These world-class institutions offer interactive exhibits and captivating displays, making them both educational and entertaining places to explore.
4. Greenwich: Take a trip to Greenwich, located on the banks of the River Thames. Marvel at the stunning architecture of the Old Royal Naval College, walk through Greenwich Park, and visit the Royal Observatory, where you can straddle the Prime Meridian line. Enjoy breathtaking views of the city from the top of Greenwich Hill.
5. Westfield Shopping Centre: Indulge in some retail therapy at Westfield Shopping Centre, one of the largest shopping complexes in Europe. Browse through a vast array of high-street and luxury brands, and treat yourself to some fashionable finds or souvenirs to commemorate your time in London.
6. West Hampstead: Wrap up your 48-hour journey by exploring the charming neighborhood of West Hampstead. Wander along West End Lane and discover a variety of independent boutiques, cozy cafés, and trendy bars. Enjoy a leisurely meal at one of the neighborhood's many gastro-pubs, soaking up the local atmosphere.
This itinerary is designed to offer a taste of London's diverse neighborhoods, cultural attractions, and shopping experiences. Feel free to modify it based on your own interests and preferences. Remember to check opening hours and any reservation requirements for attractions or restaurants to make the most of your time.
With 48 hours in London, you can truly immerse yourself in the city's unique character and create unforgettable memories. Embrace the city's cultural diversity, vibrant energy, and endless possibilities as you explore London's many facets.
Top Attractions to Visit
London is a city brimming with iconic landmarks, world-class museums, and vibrant attractions. While it's impossible to see everything in one visit, here are some of the top attractions that should be on your must-visit list during your layover:
1. The British Museum: With a collection spanning over two million years of human history, the British Museum is a treasure trove of artifacts from around the world. Highlights include the Rosetta Stone, the Elgin Marbles, and the Egyptian mummies.
2. The Tower of London: Step back in time at this historic fortress, where you can explore the Crown Jewels, walk along the medieval walls, and learn about the tower's dark and intriguing history.
3. Buckingham Palace: No visit to London is complete without a glimpse of the Queen's residence. Witness the Changing of the Guard ceremony outside Buckingham Palace and take a stroll through the beautiful surrounding gardens of St. James's Park.
4. The London Eye: Take a ride on the iconic London Eye for breathtaking views of the city's iconic skyline. This giant Ferris wheel provides a unique perspective and is especially magical at sunset.
5. The Tower Bridge: Walk across the iconic Tower Bridge and visit the Tower Bridge Exhibition to learn about its fascinating history. Don't miss the chance to take in the panoramic views from the high-level walkways.
6. The Houses of Parliament and Big Ben: Marvel at the Gothic grandeur of the Houses of Parliament, home to the iconic Big Ben clock tower. While Big Ben is currently undergoing renovation, the beautiful architecture and the River Thames backdrop still make for an impressive sight.
7. The Tate Modern: If you have an appreciation for contemporary art, the Tate Modern is a must-visit. Housed in a former power station, this world-renowned gallery showcases an impressive collection of modern and contemporary works from artists around the globe.
8. The National Gallery: Admire masterpieces by renowned artists such as Van Gogh, Monet, and da Vinci at the National Gallery. Located in Trafalgar Square, the gallery is home to one of the world's most significant collections of Western European paintings.
9. Covent Garden: Visit this vibrant district known for its street performers, boutique shops, and bustling market. Watch talented performers entertain the crowds, explore the market's unique stalls, and enjoy some of London's best food and drink offerings.
10. The West End: Immerse yourself in London's famous theater district, known as the West End. Catch a show at one of the many theaters, from long-running musicals to critically acclaimed plays, and experience the magic of live performances.
This list offers a starting point for exploring the best of London's attractions, but it's just the tip of the iceberg. London is a city that offers something for everyone, no matter your interests, so be sure to discover the hidden gems that resonate with you during your time in this captivating city.
Must-Try Food and Drink
London is a melting pot of culinary delights, offering a wide range of international cuisines as well as traditional British dishes. Make your layover in London even more memorable by indulging in these must-try food and drink experiences:
1. Fish and Chips: A visit to London wouldn't be complete without enjoying a classic plate of fish and chips. Head to a traditional pub or a dedicated fish and chip shop to savor this quintessential British dish. The crispy battered fish, accompanied by chunky chips and a side of mushy peas, is a true comfort food experience.
2. Afternoon Tea: Treat yourself to the quintessential British afternoon tea experience. Indulge in delicate finger sandwiches, freshly baked scones served with clotted cream and jam, and an assortment of sweet pastries and cakes. Enjoy this refined ritual in one of London's elegant tea rooms, such as The Ritz or The Dorchester.
3. Street Food at Borough Market: Embark on a culinary adventure at Borough Market, one of London's oldest and most renowned food markets. Sample a variety of dishes from around the world, from gourmet burgers and artisanal cheeses to exotic spices and freshly baked goods.
4. Brick Lane Curry: Visit the vibrant Brick Lane in East London, known for its thriving Indian and Bangladeshi community. Delight your taste buds with a flavorful curry from one of the many curry houses lining the street. This area is also famous for its Sunday market where you can try a variety of street food delights.
5. Pie and Mash: Dive into another traditional British dish by trying pie and mash, a hearty meal of meat pie with mashed potatoes and gravy. This nostalgic dish has been enjoyed in London for centuries and can be found in traditional pie and mash shops across the city.
6. Craft Beer in Shoreditch: Visit the trendy neighborhood of Shoreditch, where you'll find a vibrant craft beer scene. Explore the area's numerous breweries, pubs, and beer bars, trying a variety of locally brewed beers and experiencing the vibrant atmosphere of East London's nightlife.
7. Gin and Tonic: Unwind with a quintessential British drink – a crisp and refreshing gin and tonic. London boasts a plethora of bars and pubs, some specializing in gin, where you can sample a wide range of gin varieties and enjoy this classic cocktail.
8. Sunday Roast: If your layover falls on a Sunday, indulge in a traditional Sunday roast. This hearty meal typically consists of roasted meat, such as beef or lamb, served with all the trimmings including roast potatoes, Yorkshire pudding, and a selection of vegetables.
9. Ethnic Cuisine: London is known for its multicultural culinary scene, so venture beyond traditional British fare and explore the diverse array of ethnic cuisines on offer. Taste flavors from around the world, whether it's spicy curries from South Asia, flavorsome kebabs from the Middle East, or savory dim sum from Chinatown.
10. Craft Cocktails in Soho: Wrap up your layover by sipping expertly crafted cocktails in the vibrant neighborhood of Soho. This area is known for its trendy cocktail bars and mixology hotspots, where skilled bartenders will whip up unique and innovative concoctions for you to enjoy.
London's food and drink scene is as diverse as its population, offering a delightful mix of traditional and modern flavors. By sampling these must-try dishes and drinks during your layover, you'll get a true taste of the city's culinary offerings and create lasting gastronomic memories.
Shopping in London
London is a shopper's paradise, offering a plethora of shopping options to suit every style and budget. Whether you're looking for high-end luxury brands, unique boutiques, or vintage treasures, the city has it all. Here are some of the top shopping destinations in London:
Oxford Street: Located in the heart of the city, Oxford Street is one of the most famous shopping streets in the world. It's home to flagship stores of major high-street retailers, including Zara, H&M, and Topshop. Be prepared for bustling crowds and plenty of shopping opportunities.
Regent Street: Adjacent to Oxford Street, Regent Street offers a mix of high-end brands and iconic department stores. Explore Hamleys, the world's oldest toy store, or visit Liberty, a historic department store known for its exquisite selection of fashion, beauty, and homeware.
Covent Garden: Covent Garden is not only a vibrant district for entertainment and dining but also a fantastic shopping destination. Stroll through the covered market, with its unique boutiques and independent shops selling everything from fashion and accessories to artisanal crafts and antiques.
Bond Street: For luxury shopping, head to Bond Street, where you'll find the finest designer brands and prestigious jewelry stores. From Chanel and Gucci to Tiffany & Co. and Cartier, this street is a haven for high-end fashion and exclusive shopping experiences.
Carnaby Street: Known for its iconic Swinging Sixties heritage, Carnaby Street is a must-visit for unique and independent fashion boutiques. Discover a diverse range of styles and trends, from vintage clothing and streetwear to sustainable fashion and niche designers.
Westfield London: Located in Shepherd's Bush, Westfield London is one of the largest shopping centers in Europe. Covering over 2.6 million square feet, it's home to a vast array of high-street and luxury brands, as well as a variety of dining and entertainment options.
Brick Lane: If you're a fan of vintage fashion and quirky finds, head to Brick Lane in East London. Known for its vibrant street art scene and thrift stores, this area is perfect for those seeking unique and eclectic pieces to add to their wardrobe.
Camden Market: Explore the vibrant and alternative Camden Market, where you'll find an eclectic mix of fashion, arts and crafts, music, and street food. From quirky clothing and accessories to vintage vinyl records and handmade crafts, Camden Market is a treasure trove of unique finds.
When shopping in London, keep in mind that many stores offer a tax-free shopping scheme for non-EU residents, allowing you to claim a refund on VAT (Value Added Tax) on your purchases. Also, be sure to check store opening hours, as some shops may have specific trading hours or close earlier on Sundays.
London's diverse shopping scene ensures that everyone finds something to suit their style and preferences. So, unleash your inner fashionista, explore the city's varied shopping areas, and enjoy the thrill of discovering new treasures during your layover.
Safety Tips for Layovers
While London is generally a safe city for tourists, it's always important to take precautions to ensure a smooth and secure layover experience. Here are some safety tips to keep in mind:
1. Stay aware of your surroundings: Whether you're exploring the city or waiting at the airport, it's essential to stay vigilant and be aware of your surroundings. Keep an eye on your belongings and be cautious of pickpockets in crowded areas.
2. Use reputable transportation services: Stick to licensed and reputable transportation services, such as official taxi stands or recognized ride-sharing apps, to ensure your safety during your journey around the city. Avoid unlicensed taxis or accepting rides from strangers.
3. Secure your belongings: Keep your valuables secure by using a money belt or a secure pocket to carry your passport, cash, and important documents. Avoid displaying expensive jewelry or electronics that might attract unwanted attention.
4. Be cautious with your personal information: Be cautious when sharing personal information, especially with strangers or on public Wi-Fi networks. Avoid accessing sensitive accounts or conducting financial transactions on public networks to protect yourself from potential cyber threats.
5. Have emergency contact information: Ensure that you have emergency contact numbers saved on your phone or written down in case of any unforeseen situations. Familiarize yourself with the contact details of your embassy or consulate as well.
6. Research local customs and laws: Take the time to familiarize yourself with local customs and laws to ensure that you respect the cultural norms and avoid any unintended offenses. For example, dress modestly when visiting religious sites and be mindful of local customs regarding photography.
7. Stay updated on travel advisories: Before your trip, check for any travel advisories or alerts issued by your government or relevant authorities. Stay informed about any potential safety concerns or security updates related to your layover destination.
8. Carry proper identification: Always carry a valid form of identification, such as your passport, during your layover. Keep copies of important documents in a secure location, separate from the originals, in case of loss or theft.
9. Trust your instincts: If something feels off or you're uncomfortable in a particular situation, trust your instincts and remove yourself from it. It's better to err on the side of caution and prioritize your safety.
10. Stay connected: Ensure that your phone is charged and that you have a way to stay connected during your layover. This will allow you to contact emergency services or reach out to your hotel or airline if needed.
By following these safety tips, you can enhance your peace of mind and enjoy a secure and worry-free layover experience. Remember, it's always better to be prepared and cautious, even in a generally safe city like London.
Conclusion
Your layover in London is an opportunity to immerse yourself in the rich history, vibrant culture, and diverse attractions that the city has to offer. From iconic landmarks such as the Tower of London and Buckingham Palace to the thriving food scene and world-class shopping, London has something for everyone to enjoy, regardless of the duration of your layover.
By understanding the different airports, familiarizing yourself with transportation options, and optimizing your time with carefully curated itineraries, you can make the most of your layover in London. Whether you have 6, 24, or 48 hours, you can explore the top attractions, indulge in delicious food and drink experiences, and shop to your heart's content.
However, as with any travel experience, it's important to prioritize your safety and take necessary precautions. Stay aware of your surroundings, secure your belongings, and be cautious when sharing personal information. Familiarize yourself with local customs and laws, and stay updated on any travel advisories or alerts that may affect your layover.
London is a city that leaves a lasting impression on visitors. Its vibrant energy, cultural diversity, and rich history come together to create a unique and memorable experience. So whether you're exploring the city's iconic landmarks, savoring its culinary delights, or indulging in a shopping spree, make the most of your layover and embrace all that London has to offer.
As you head back to the airport to continue your journey, you'll carry with you the memories and experiences that make London a truly special place. Until your next visit, farewell, and safe travels!