Excite your kids with 9 Winter Activities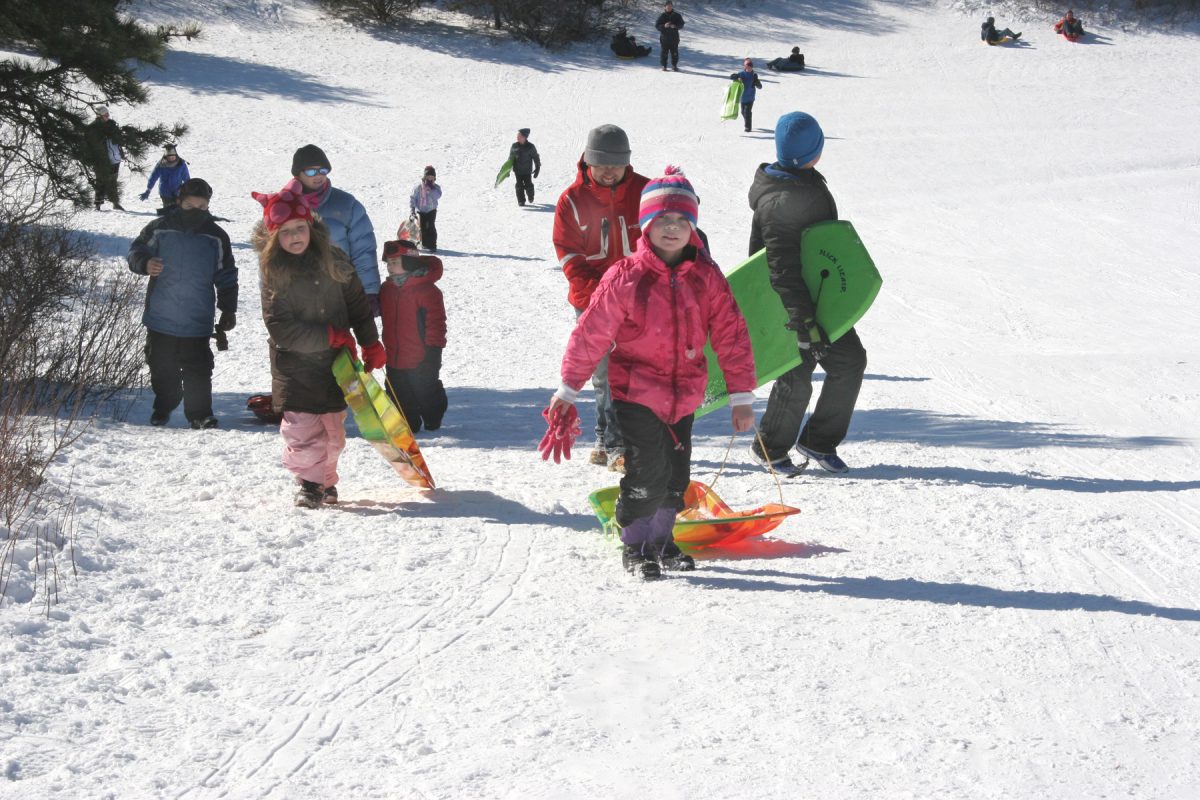 Kids connect the Father and mother in an unbroken bond. The parents work hard to provide comfort to their children, transcend every limit to see a smile on their kid's faces. Here are some winter activities and places that you can go to with your kids.9
1.
Drop By Gaylord Texan Resort & Convention Centre
This Resort is the best place to visit with your kids, and it will excite them since it has a lot of family activities that one can relish. It is located just 6 miles from the Dallas International Airport. This Resort must be on your list of winter travel.
Some top activities to do here
Outdoor activities: These include snow tubing and ice-skating. Snow tubing is an entertainment-filled outdoor activity that kids of any age can savor. You can also throw snowballs with and at Santa Clause during Winter vacation.
Gingerbread House decorating: These include Gingerbread house decorating. Kids can decorate a gingerbread house according to their likings. They can create winter crafts, which they can take away as souvenirs. They can take photos with Santa and listen to stories from him.
Rudolph's Holly Jolly Breakfast: There is a special breakfast with a smorgasbord of treats and healthy delicacies that a family can savor together.
Indoor Light Show: Kids can cheer about an indoor Christmas light show. It is the best family activity.
Ice Show: There is a family show featuring enormous ice sculptures that is an exciting family activity during winters.
2.
Have A Fun Family Retreat At Red Jacket Mountain Resort
This Resort is a spectacular place for kids; a haven of fun and laughter where all of the family can enjoy and relax. Situated in the heart of North Conway, many families find great opportunities to spend time together in the White Mountains. The Resort has a plethora of outdoor and indoor winter activities many have enjoyed.
Some family fun activities
Family movie night: This Resort feature an indoor movie theatre. It hosts a new movie every night for families so they can spend quality leisure time together.

Ceramic Painting: This indoor activity for kids is very constructive and brings out the artist inside your kids. They can paint winter crafts.

Face painting and storytelling: This is a fantastic indoor activity for kids, and they will have the time of their life. These family activities bind you together with your kids.
Indoor Waterpark: There is an indoor waterpark with mesmerizing slides that any age group can ride. You will never forget this winter travel.
This place is a hub for winter sports and outdoor activities for kids. This Resort is located in the heart of Colorado. You can quickly drive here as it is not far from the International Airport. Here there are many activities that all family members would love.
Fun activities
Skiing: You can master this outdoor activity with your kids as the Resort offers the best grounds for skiing.
Snowboarding: The older kids can ride on their boards in the winter snow and make memories worth remembering.
Free Chocolate Cookie: Kids can savor free samples of delicious cookies daily at 3:00 pm.
4.
Enjoy A Day At Hershey Park
It is the best family getaway you can plan this winter. This amusement park has a series of outdoor and indoor activities. This is literally the sweetest place on Earth for kids. The entry to this park is absolutely free of any cost.
Some enjoyable activities
Hershey Bears hockey: This indoor activity can thrill Kids. The live match can be a lifetime experience for kids who love sports. Also, the atmosphere is very energetic.
Hershey's Chocolate World: Get ready as you and your kids will never forget the moments spend in this magical and awestruck place. There is chocolate everywhere. Kids can create their own chocolate bar, taste new chocolate flavors, watch a 4D chocolate movie and a photo studio. These indoor activities for kids make this place a must-see tourist attraction for winter activities.
Amusement Rides: There are a lot of fun rides for kids of all age groups. These outdoor winter activities for kids will permanently fix a wide bright smile on their faces that will melt your heart.
5.
Spend A Day With Family In Walt Disney World
Every kid of the world knows this renowned theme park. The park is tops the list for the best winter activities for kids. This winter travel you should make visiting this park your first priority. It is located in Florida and has an Entry Ticket. The family can bond together and make countless memories.
Some bonding activities
Indoor Rides: There are plenty of diverse and unique indoor activities for kids. The rides include Advanced training lab, Bruce's Shark world and Buzz light year's space ranger spin, and more.

Short Film Festival: A short Disney and Pixar short film festival are held to sieve out the best creator of short films. The kids enjoy short films a lot, and this can turn out to be a great family activity.
6.
Be Amazed By Science In The Academy of Natural Sciences
The academy is the best place for kids who love science and natural history. If your kid is one of that intelligent lot, then this place is the best family activity spot. It is located in Philadelphia and easy to get top.
Exciting science offers
Dinosaurs: The building has fossils of plenty of extinct species. The fossil of T-rex is a remarkable sight to watch as a family activity and an indoor activity for kids.
The big dig: Kids will love this exhibit as they can dig out the fossils like a professional archaeologist.
7.
Learn Something New In The Children Museum of Pittsburg
The parents with children will find this museum to be a spectacular work. Kids of all ages can interact with diverse indoor activities in the museum that will make this winter travel memorable.
Here, they can enjoy an activity called Make shop. This is a room where kids can use their imagination to create and design anything new from a plethora of material present. They will certainly love this opportunity to use their creativity. However, parents can also join in the activity to have an enjoyable time with their kids.
8.
Get Creative With A Crayola Experience
Kids can participate in a variety of Crayola crayon themed activities that will awaken the slumbering artist inside them. Also, all teachers get a free annual pass.
Some of the fun-filled activities
Crayon Naming: Kids can name their own crayons
Playing areas: Play in large playing areas as an indoor activity
Coloring: They can create their distinct coloring pages.
9.
Join A Herr's Snack Factory Tour
It is a potato chip-making factory that gives a chance to families to come, visit their factory, and learn how they make their chips. This is an exciting family activity. Do check the tour timings for reservation.
Some winter activities for kids include
Guided Tour: The guide explains the process of making pretzels, chips, tortillas, and popcorn. They even give a free sample of each.
These were the family activities that one can enjoy with their kids and make their relationship with their kids stronger and happier.