15 Must-Visit Attractions In Reykjavik, Iceland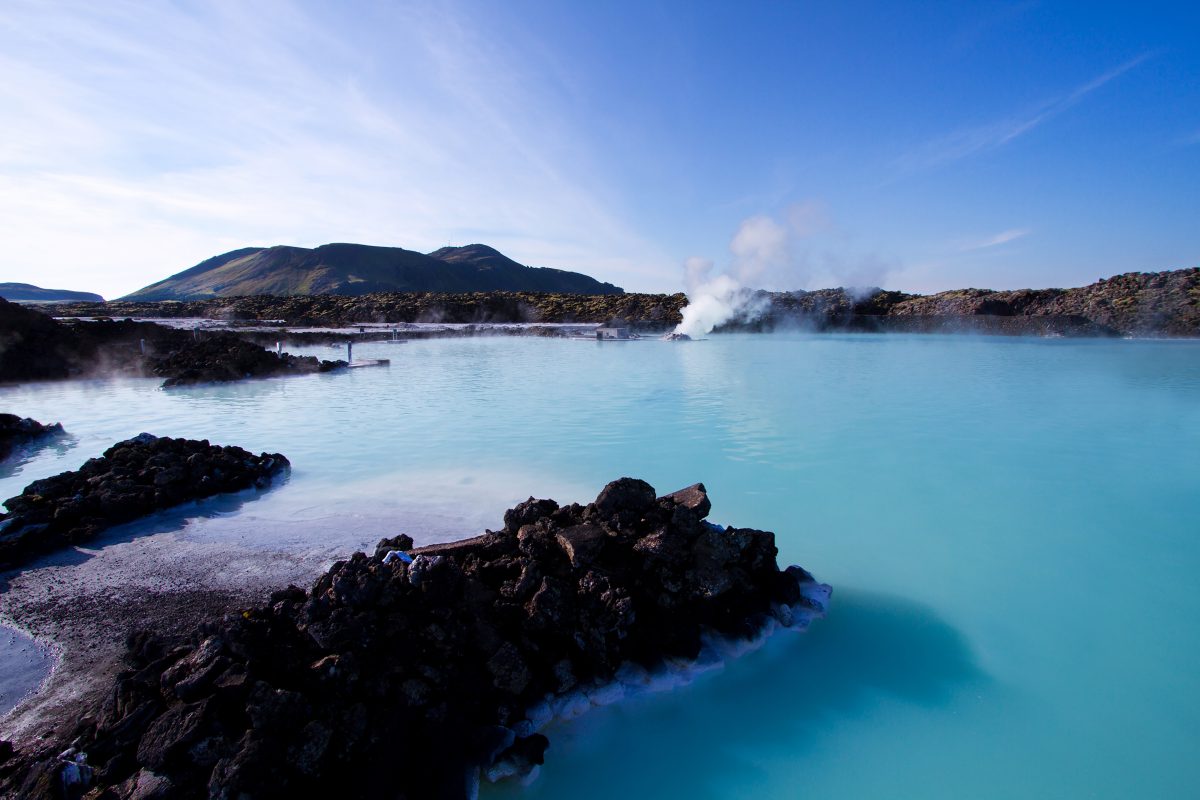 Exciting and remote, Reykjavik in Iceland is one of the world's most intriguing travel destinations. Despite its compact size and tiny population of just over 122,000, the world's most Northerly capital city has a lot of top-class attractions. Quite simply, you will find things to see and do in Reykjavik that you are unlikely to come across anywhere else on the planet.
So, if you are planning a vacation off the beaten path, Reykjavik is the right city for you. There are few destinations as exotic as Iceland's coastal city. For the best locations, we've got you covered!
Here are the best places to see in Reykjavik, Iceland:
1.
Hallgrimskirkja Church
The largest church in Reykjavik, Hallgrimskirkja dominates the city with its majestic height, making it easy to spot from just about anywhere. It is clear to see why this is one of the main Reykjavik attractions that everyone wants to see when they first arrive here. The church's design is said to be based on the country's waterfalls. It was formally opened in 1986. Most exciting of all, there is a viewing platform at the top that affords you spectacular views across Reykjavik.
You can climb the Hallgrimskirkja Church tower any day except Sunday, which is when the church has services going on. The opening hours are from 9am to 9pm and from 9am to 5pm in the winter months. You should also be aware that the tower closes half an hour before the overall closing time. Adults pay ISK 1,000 while kids between 7 and 16 years old pay ISK 100, and younger children get in for free. You can also find occasional concerts featuring the Reykjavik church's giant, 15 meter tall pipe organ.
2.
Harpa Reykjavik Concert Hall
This stunning Reykjavik landmark is a honeycomb style glass building that has been open since 2011. It is located at Reykjavik's waterfront. The concert hall is home to a variety of concerts, operas, and other events during the year. It is also possible to join a guided tour with live music.
The official Harpa Reykjavik Concert Hall site lists the current events, with times and prices. Resident groups include the Iceland Symphony Orchestra, The Icelandic Opera, and The Reykjavik Big Band. Some events are free to attend and are among the best free things to do in Reykjavik. You will find that the box office is open from 12pm to 6pm every day.
3.
National Museum of Iceland
This fascinating museum in Reykjavik has been in operation since the mid-19th century. Discover all about Nordic culture and the rich history of Iceland here. One of the most famous exhibits is the Valþjófsstaður door, which is a renowned carving showing a knight slaying a dragon to free a lion. It is the only medieval carved door in Iceland that has survived to this day.
Reykjavik's National Museum of Iceland is modestly sized, so it can be explored in an hour or so if necessary. The opening hours are from 10am to 5pm, while it is closed on Mondays. The entry cost is ISK 2000 for adults but it is free for children under 18. Entry includes free guided tours in English on Wednesday, Saturday, and Sunday, at 11am. Admission to the Culture House is also included in the price. You will also find a café and museum shop in the building.
The Aurora Reykjavik center lets you find out all about the Aurora Borealis, otherwise known as the Northern Lights. The educational center lets you discover how and why the aurora forms, as well as showing you how to take the perfect picture of it. If you are lucky, you will see this natural phenomenon occur while you are at Reykjavik. It is without doubt one of the Reykjavik tourism highlights for many visitors.
It is open each day from 10am to 10pm and an educational video is part of the overall experience. The Aurora Reykjavik is pretty easy to find as it is at the harbor in downtown Reykjavik. Take bus 14 bus to arrive at the education center. The entry price is ISK 1800 for adults and ISK 1100 for children between 6 and 17. Students and seniors enjoy a 15% discount.
5.
Perlan – Wonders of Iceland
The Perlan exhibition bring together cutting-edge technology and museum artists to give visitors of Reykjavik a unique experience. This center focuses on guiding you through the enthralling natural wonders that Iceland offers, making it one of the best things to do in Reykjavik. Included here is a 100 meter long ice cave, an 8K northern lights planetarium show, and an exhibit on water in Reykjavik. There is also a feature on glaciers and augmented reality attractions.
You can find the Perlan center at Varmahlíð 1, where it sits on the highest hill of Reykjavik. It is open from 9am to 10pm daily. Last admissions are at 9pm, though. There is a restaurant, café, and gift store on site. They have a free shuttle bus service from Harpa music hall, with departures every 30 minutes. If you prefer to walk then it should take you around 30 minutes or so from the Downtown area. The entry cost for adults is ISK 3,900 and kids pays ISK 1,950. A family ticket for 2 adults and 2 children costs 7,800.
6.
The Settlement Exhibition
This exhibition lets you explore one of the most exciting archeological discoveries to be made in Iceland. It is based in downtown Reykjavík and shows visitors the earliest-known site of human settlement in the city, from around 930–1000. It is designed to be especially attractive to families, with an activity area for kids and multi-media attractions.
The Settlement Exhibition lets you see what life was like in the Viking Age. It is open to the public from 9am to 6pm. Entry is included on the City Card that covers many of the cultural options for Reykjavik tourism. Otherwise, it costs ISK 1,700 for adults and is free for children up to 17. Seniors and disabled visitors get in for free, while students pay ISK 1,100. There is also a guided tour available during the periods from June to August at 11am on weekdays.
This eye-catching sculpture by Jón Gunnar Árnason is known as the Sun Voyager in English. You can see it on a small headland next to Sæbraut road in Reykjavik. It is made of stainless steel and sits on granite slabs.
The idea behind the Solfar Sculpture is that it is an ode to the Sun, as well as conveying the promise and hope of undiscovered territories. The location makes it one of the best stops for taking photos in Reykjavik. You can visit the sculpture at any time.
If you are wondering what to do in Reykjavik, then a visit to a thermal pool is one of the top options to consider. There are a number of them to choose from, with Laugardalslaug arguably the best of them. This is the city's biggest pool, with an excellent selection of facilities to turn this into a great place for a day out. There is a 50 meter outdoor pool, as well as kid's outdoor pool, a couple of water slides, a mini golf course, and some hot tubs. There is also a steam bath measuring 17m.
It is situated on Sundlaugavegur 105, with the 12 and 14 bus routes taking you there. The opening hours in summer are from 6.30am through to 10pm, although it doesn't open until 8am on Sundays. Most visitors tend to spend a couple of hours here. The entry cost is 1,000 KR for adults and ISK 160 for children between the ages of 6 and 17.
This is a stunning, other-worldly trekking route in Reykjavik. Expect to take 3 or 4 days to cover the full Laugavegur Trail from Landmannalaugar to Thorsmork, which is a distance of some 34 miles / 55 km. It is a hike that it is best carried out in the summer months. You can either arrange a private trip with a travel operator or take the bus from Reykjavik to Landmannalaugar from around ISK 8,500.
The scenery here is incredible, with solid lava, black volcanic ash, and glacial valleys all adding to the appeal. You can choose to stay in the huts that are dotted along the trail. Checking the availability in advance is a smart move, of course.
10.
Nautholsvik Geothermal Beach
This geothermal beach in Reykjavik combines golden sand with warm geothermal water. It has proved to be one of the most interesting Reykjavik attractions since it was opened to the public for the first time in 2001. The Nautholsvik geothermal beach receives over half a million visitors every year. The temperature in the swimming area of the man-made lagoon is typically between 15° (59°F) and 19°C (66°F) in the summer months.
This is part of an overall tourism project for the Bay of Nauthólsvík that lets visitors swim in the sea or go sailing, as well as sunbathe or just enjoy the water. Entrance is free in the summer but in winter you will need to pay ISK 500 to enter. The opening times are from 10am to 7pm.
This public park in Reykjavik is a popular spot for sunbathing in the city. It is centrally located and filled with locals on sunny days. Austurvöllur Square is surrounded by cafes, giving you the choice of soaking up the atmosphere by going to one of them or by sitting on the grass.
The square was also used as a gathering place during important moments in Reykjavik's history. These days, it is the place where the Oslo Christmas Tree is lit up to mark the start of the Christmas season.
12.
Kolaportið Flea Market
This flea market in the Reykjavík harbour area is one of the best things to do in Reykjavik if you are here for the weekend. It is a highly varied place with hand-knitted wool jumpers, gloves, and blankets among many items that many tourists are keen to bring home as souvenirs.
You can visit here on Saturdays or Sundays. This Reykjavik market is open from 11am to 5pm and tends to be a fun, lively atmosphere.
13.
Whales of Iceland Museum
This Reykjavik attraction is classed as the biggest whale exhibition in Europe. Whales of Iceland is located at Fiskislóð 23-25 and is open all year round, although it is closed on Christmas Day. Opening hours are set at 10am to 5pm. Adults pay ISK 2,900 for admission, with kids charged 1,500 between the ages of 7 and 15. A guided tour is included and this happens at 1.30pm each day.
The number 14 bus route will take you here. Once you arrive at Whales of Iceland, you will see 23 man-made but life-size whale models showing the different species that live or have lived in Icelandic waters.
14.
Reykjavik Maritime Museum
Reykjavik Maritime Museum is an interesting cultural landmark located next to the old harbor. It was previously called the Víkin Maritime Museum and has been open since 2005. At the time of writing, seven different exhibitions take visitors through Iceland's proud maritime tradition.
Opening times throughout the year are 10am to 5pm. The cost of admission is ISK 1,700 for adults and 1,100 for students. Children of 17 or under, disabled visitors, and seniors 67 years old or more get in for free.

Reykjavik's Viðey Island is best known for the Imagine Peace Tower that is located there. It spectacularly lights up at certain times of the year, occurring after sunset and staying lit until sunrise. When it is in action, you can see the giant beam of light that reaches high into the sky from just about anywhere in the city.
To get a closer look, you can go down to the old harbor or else take a ferry ride leaving from the pier at Skarfabakki. There are also a few days in the year when a restaurant on the island holds a John Lennon-themed dinner and concert.
Which tourist attraction in Reykjavik interests you the most? Let us know in the comments section below!