Cappadocia Hot Air Balloon Rides: A Comprehensive Guide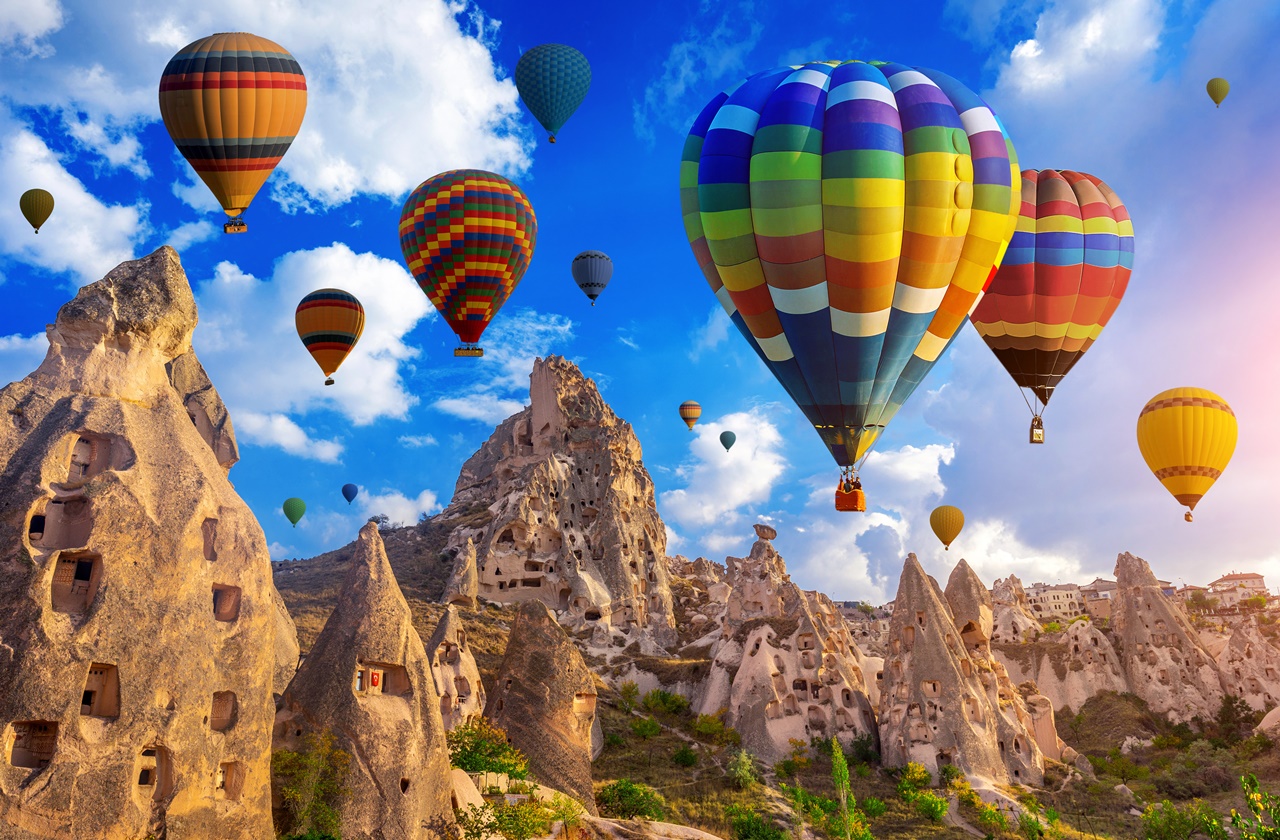 When in Turkey, a Cappadocia hot air balloon ride is a must, along with a relaxing Turkish bath and a trip to Pamukkale. Seeing the jagged rock valleys of Cappadocia with the colorful balloons in the background is every traveler and photographer's dream. It's no wonder that the region attracts more than 3 million visitors every year! Apart from Istanbul and Ankara, make Cappadocia a part of your Turkey itinerary.
If you're interested in hopping on a hot air balloon and seeing Cappadocia from the sky, here's everything you need to know about hot air balloon rides in the region!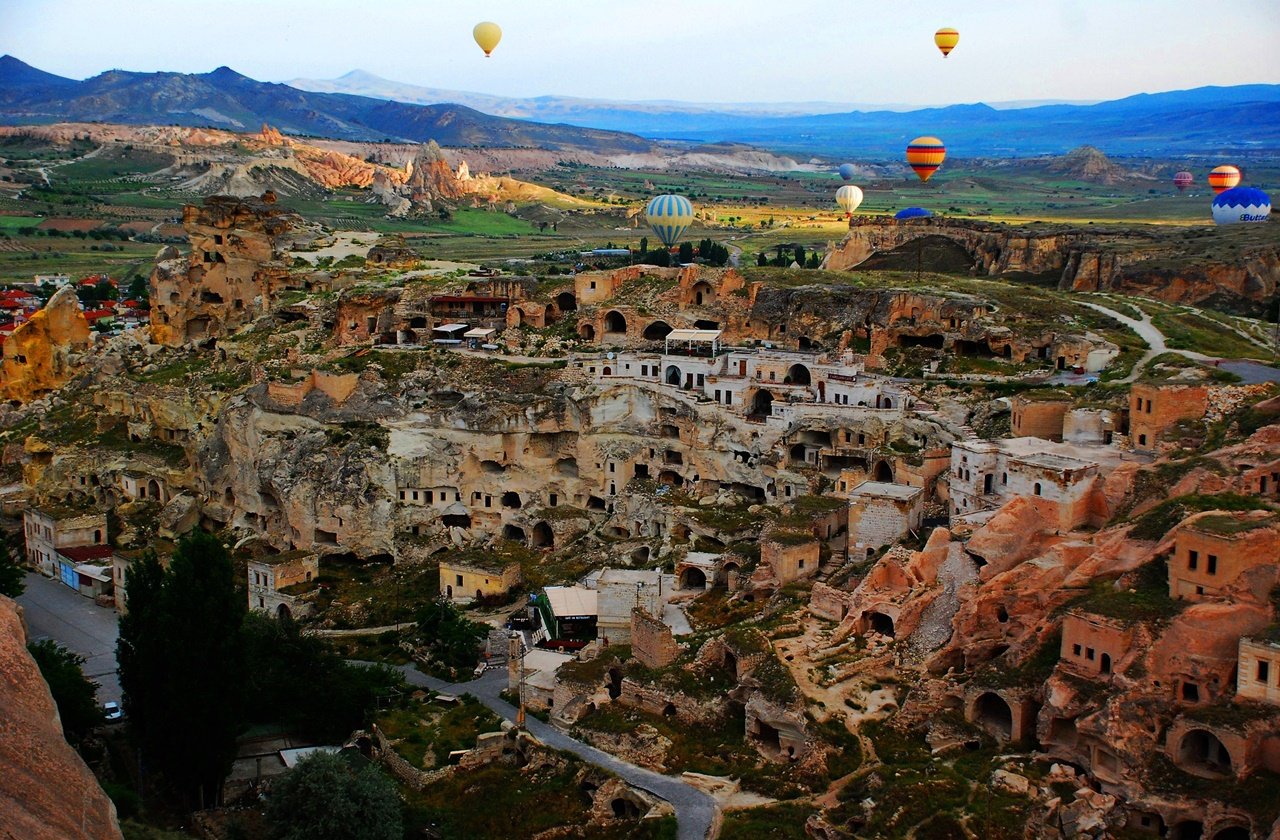 Photo by rux1984 on Pixabay
Contrary to what most people think, Cappadocia is actually a region in Turkey, not a city. It is a semi-arid region in Central Turkey on the Anatolian side. Aside from its touristic cities like Nevsehir and Kayseri, the region also features underground cities, some of which you can explore on a guided tour.
How to Get There
You can get to Cappadocia by car, bus or by plane.
By Bus
Whether you're in Istanbul or Ankara, there are various bus companies that have routes to Nevsehir and Göreme, two popular cities in Cappadocia. If you're traveling by bus, take note of the following travel times to the region:
Ankara: 5 hours
Istanbul: 12 hours
Konya: 4 hours
Antalya: 9 hours
Bursa: 11 hours
Izmir: 12 hours
Do take note that the travel times above are just estimates and actual travel times depend on the traffic situation. Expect heavier traffic during the high tourist season or during holidays.
By Plane
Traveling by place is generally the fastest option to get to Cappadocia. The nearest airports are Erkilet International Airport (ASR) in Kayseri and Nevşehir Kapadokya Airport (NAV) in Nevşehir. From there, you can take the shuttle to Cappadocia. Travel time from the airport to the region varies between 45 and 60 minutes.
If you're coming from Istanbul, the flight will take you an hour. Daily flights from Istanbul Airport are available so you only have to choose if you'll land at Erkilet or Nevşehir Airport.
Where to Stay in Cappadocia
Artemis Cave Suites & Spa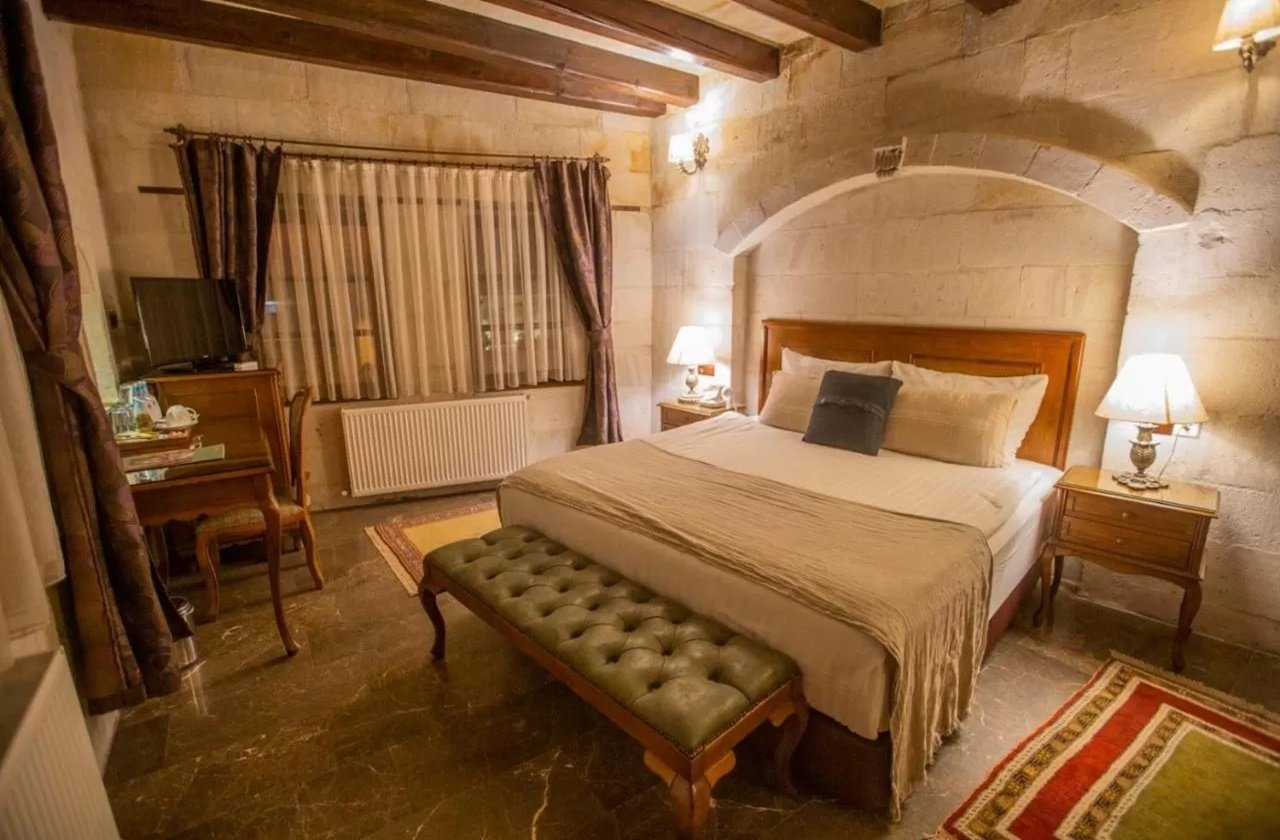 Photo from Artemis Cave Suites Booking.com Page
Address: Gaferli Mahallesi, Aydın Kırağı Sk. NO: 22, 50180 Göreme/Nevşehir Merkez/Nevşehir, Turkey
Price per night for 2 adults: Starts at 63 USD
Get the best views of the hot air balloons in Cappadocia at Artemis Cave Suites & Spa. Guests love the cave hotel because of its comfy beds, delicious food, and friendly staff. At its terraces, you'll catch uninterrupted views of the sunrise or sunset as well as the famous fairy chimneys of Cappadocia. Make sure to wake up early if you want to witness the hot air balloons rising above as the sun greets the city! There's no pool in the hotel, but there are plenty of nearby attractions and other alternatives. If you want a place that has good value for money and is in a nice location, Artemis Cave Suites & Spa is your best choice.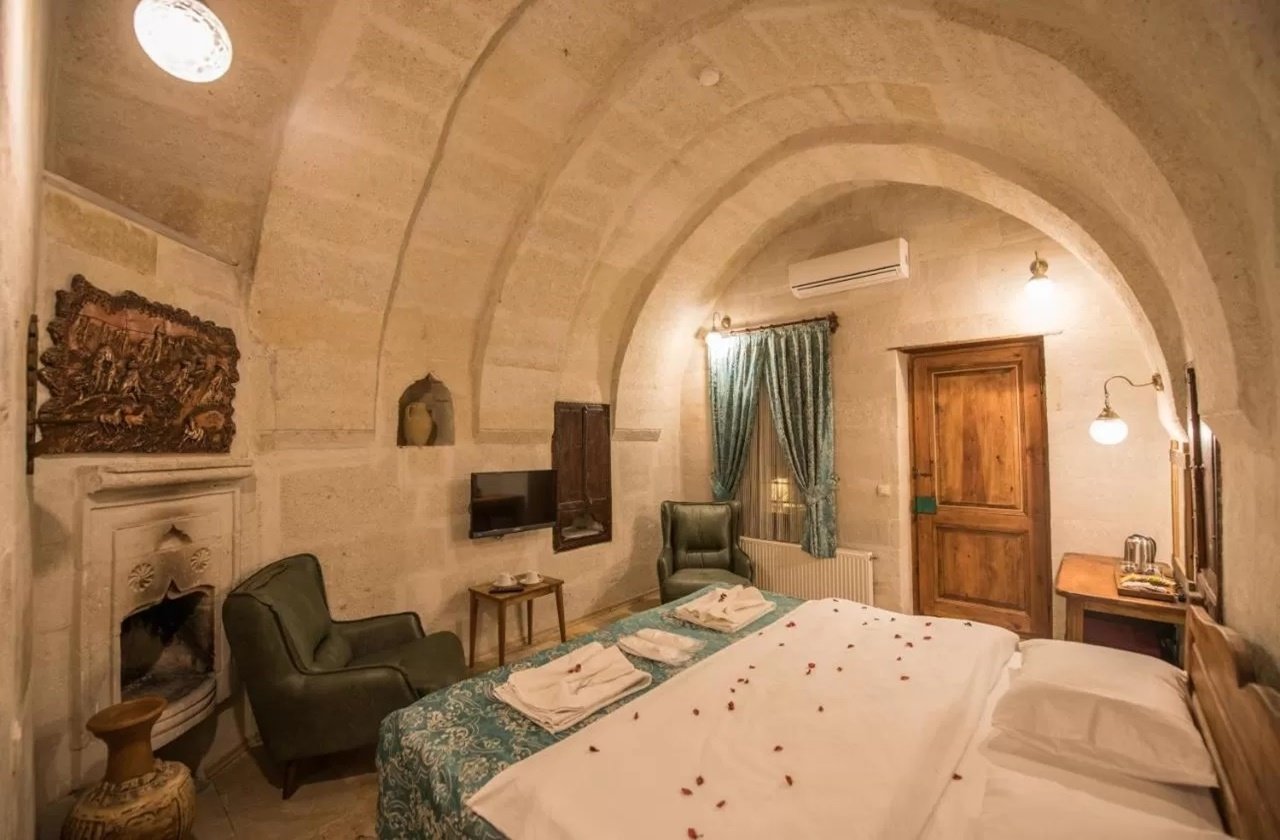 Photo from Charming Cave Hotel Booking.com Page
Address: Aydınlı Orta Mahalle, Kevenci Sk. No:16-1, 50180 Göreme/Nevşehir Merkez/Nevşehir, Turkey
Price per night for 2 adults: Starts at 79 USD
The Charming Cave Hotel in Göreme is one of the most affordable accommodations in Cappadocia. It features a restaurant, bar, shared lounge, and a nice garden. All cave rooms have a unique blend of rustic yet lavish furniture, complete with a flat-screen TV and a private bathroom. Additionally, there's also a currency exchange and you can arrange a Cappadocia hot air balloon excursion with them. However, what makes it a top choice for tourists is its location in the heart of the city. Goreme Open-Air Museum is only a 30-minute walk from the hotel, while the Uchisar Castle is only a short driving distance away. In the morning, you can also see the hot air balloons floating up in the sky.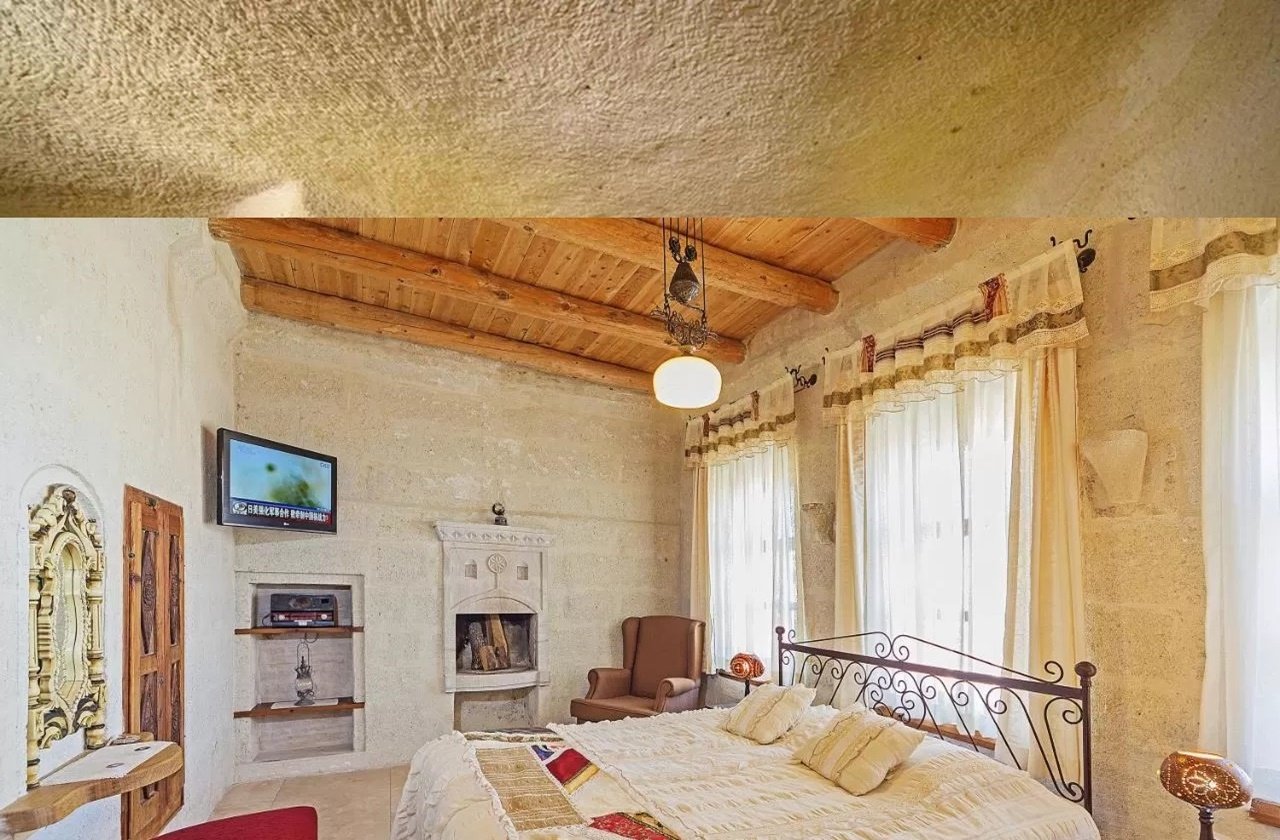 Photo from Mithra Cave Hotel Booking.com Page
Address: Aydınlı Mahallesi Akgül Sokak No:10 Göreme Kasabası, 50180 Nevşehir, Turkey
Price per night for 2 adults: 97 USD
Mithra Cave Hotel boasts great views at an affordable price. This hotel has numerous terraces with beautiful carpets and plush pillows, perfect for lounging in the morning or in the afternoon. The rooms have a Greek or Ottoman interior style, complete with wide and cozy beds, flat-screen TVs, and private bathrooms. In the morning, have breakfast with a view at the restaurant, perched on the hotel's highest point. Feast on a traditional breakfast buffet with assorted cheese, dried fruits, bread, borek, eggs, and unlimited Turkish tea.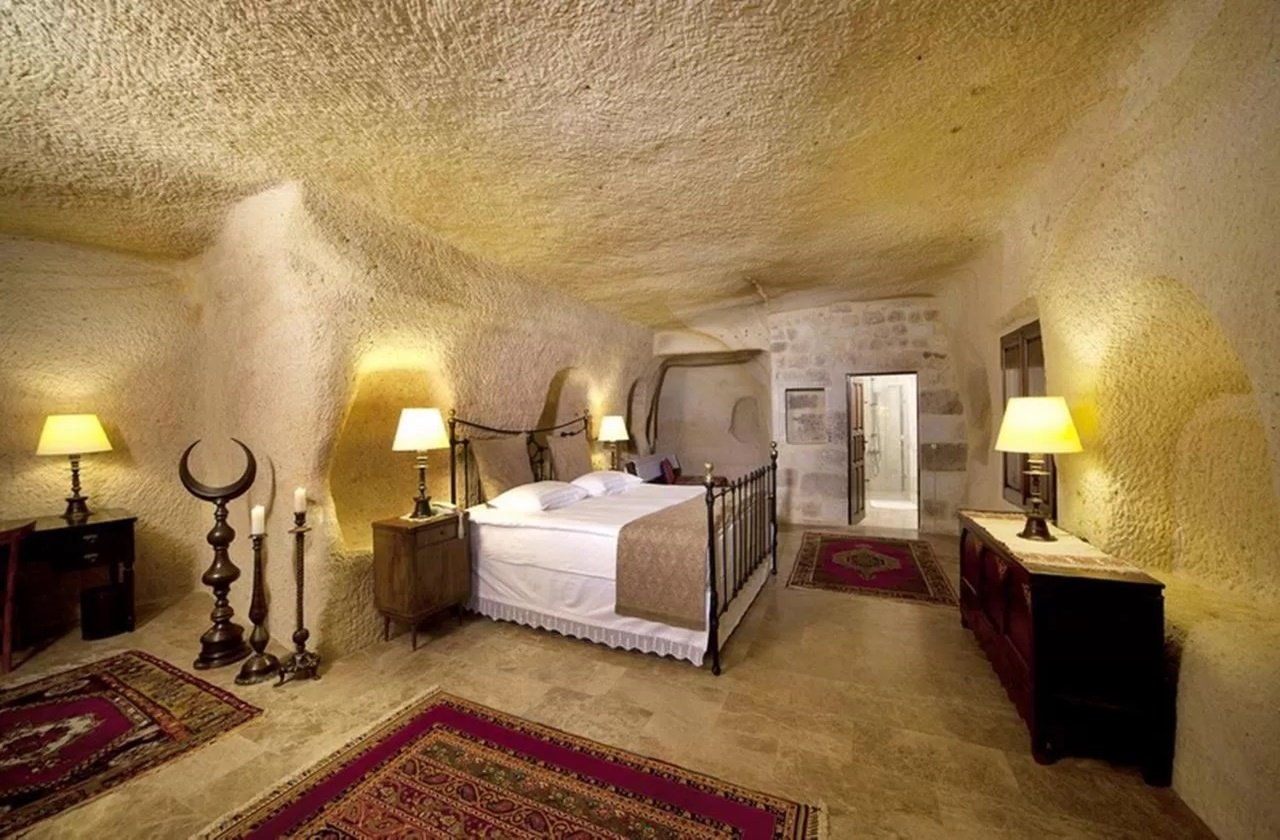 Photo from Yunak Evleri Cappadocia Booking.com Page
Address: Musaefendi, Balcı Sk., 50400 Ürgüp/Nevşehir, Turkey
Price per night for 2 adults: Starts at 202 USD
Set near the iconic fairy chimneys, Yunak Evleri Cappadocia is another great choice for accommodation in the region. Find exquisite handcrafted furniture along with marble bathrooms in its rooms, with some also having a jacuzzi. It is within a convenient five-minute walk from the Göreme National Park where you can explore the landscape on a scenic hike. No time to organize an itinerary? The staff at the boutique hotel can gladly arrange tours with professional guides, including Cappadocia hot air balloon rides. They can also give you an insider tip on the best restaurants as well as helpful information on the underground cities and other nearby attractions.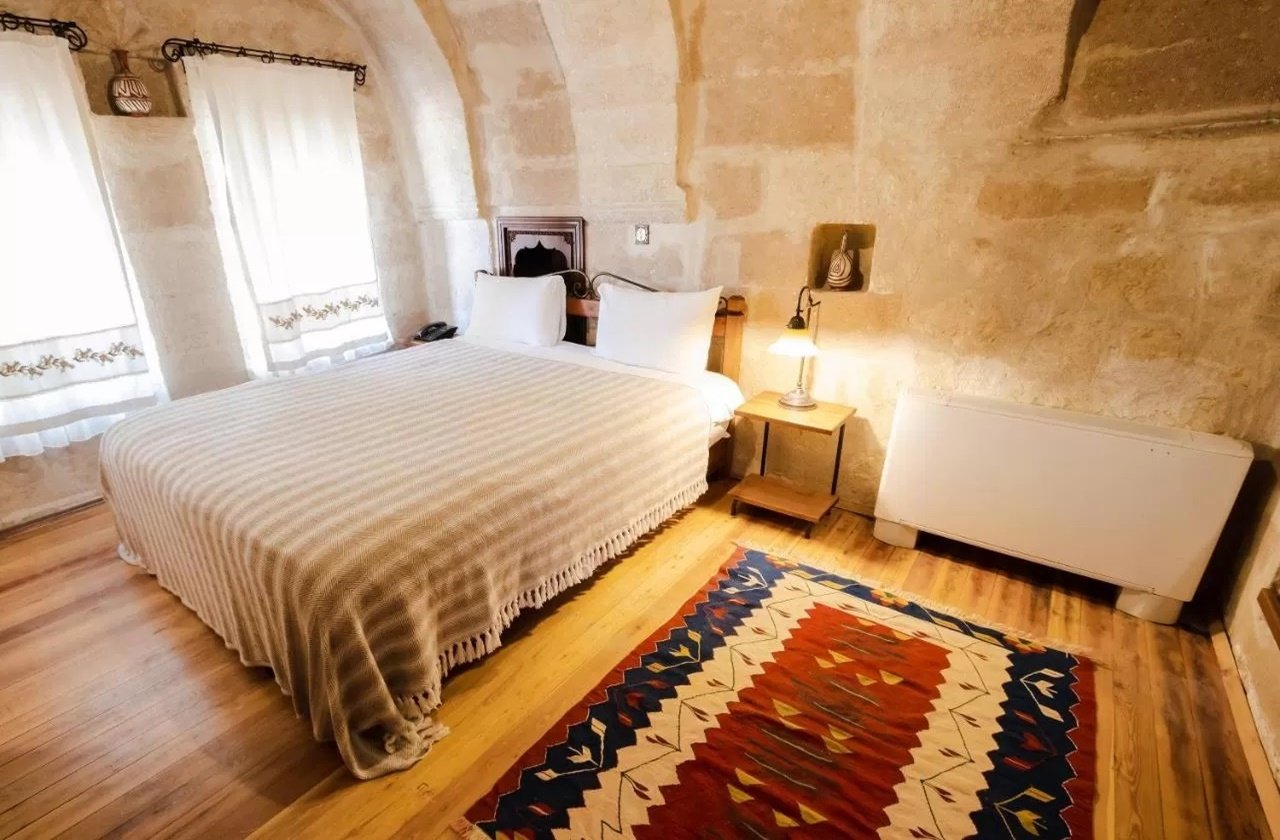 Photo from Sultan Cave Suites Booking.com Page
Address: Aydınlı Mah, Aydınlı Sk. No : 40, 50180 Göreme/Nevşehir Merkez/Nevşehir, Turkey
Price per night for 2 adults: Starts at 92 USD
Sultan Cave Suites is another affordable option with stunning views of the city. The hotel boasts antique furniture sourced around Turkey, with some rooms having a private terrace or balcony. From the sun terrace, catch panoramic views of Goreme as you lie down on soft cushions and carpets. Snap Instagram-worthy photos of the landscape and if you're lucky, the resident dog might join you for a photo or two! After a delicious dinner of Mediterranean and Turkish cuisine, head to the terrace to relax and have a couple of drinks. Aside from Cappadocia hot air balloon rides, the hotel can also arrange local excursions, hiking tours, and private tours.
Things to Note Before Going to Cappadocia, Turkey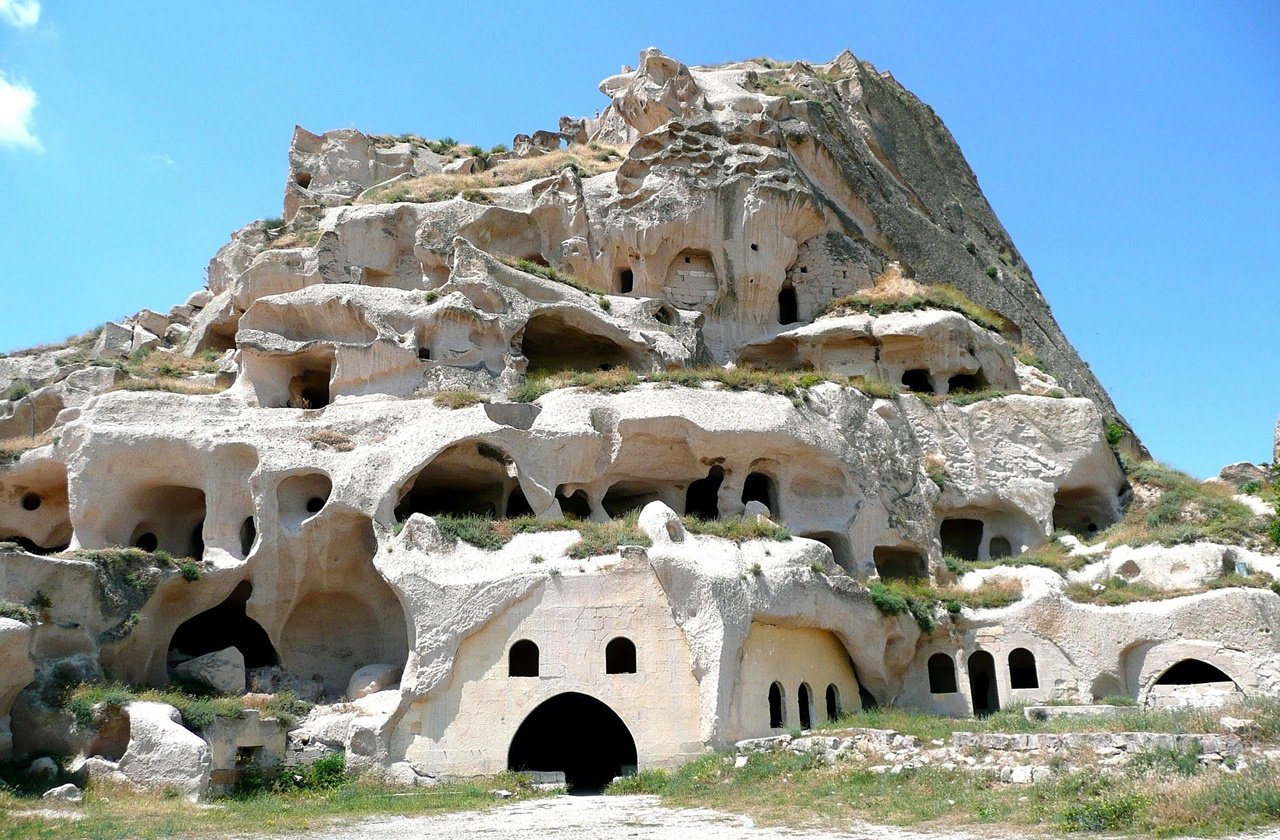 Photo by Mario555 on Pixabay
If you plan on going on a Cappadocia hot air balloon ride you can go at any time of the year! June to August brings in the most crowds and accommodation and tour rates are at their highest during these months. Plan your trip sometime from March to May or September to November if you want good weather conditions and fewer crowds. December to February are also good months to visit Cappadocia if you're willing to brave the cold weather.
While underground cities are fascinating to visit, this isn't the best activity for travelers with claustrophobia since you're going through little to no open spaces.
Make sure to bring cash with you since not all establishments accept credit cards. You can use Visa, American Express, Maestro, and Mastercard, but just to be safe, bring cash instead. You can exchange money at the airport or at the currency exchange offices in Nevşehir. Additionally, you can withdraw Turkish Lira at nearby ATM machines, but don't forget to inform your bank that you'll be using your card overseas.
Before traveling to Cappadocia, and even Turkey, know if you'll be needing an eVisa. As per Turkey's Ministry of Foreign Affairs, all American passport holders will need a Visa to enter Turkey.
Aside from Cappadocia hot air balloon tours, you can also go sightseeing. The Green and Red tours include entrance fees and lunch, so all you need to do is to decide on which attractions you'll see.
In Turkey, the most common electrical adapters are Type C and Type F. If you'll be bringing a travel adapter or converter, be sure that it supports the plug type used in the country.
When shopping at markets and bazaars, sellers tend to raise the price for tourists. You can negotiate or haggle for a better price.
What You Need to Know About a Hot Air Balloon Ride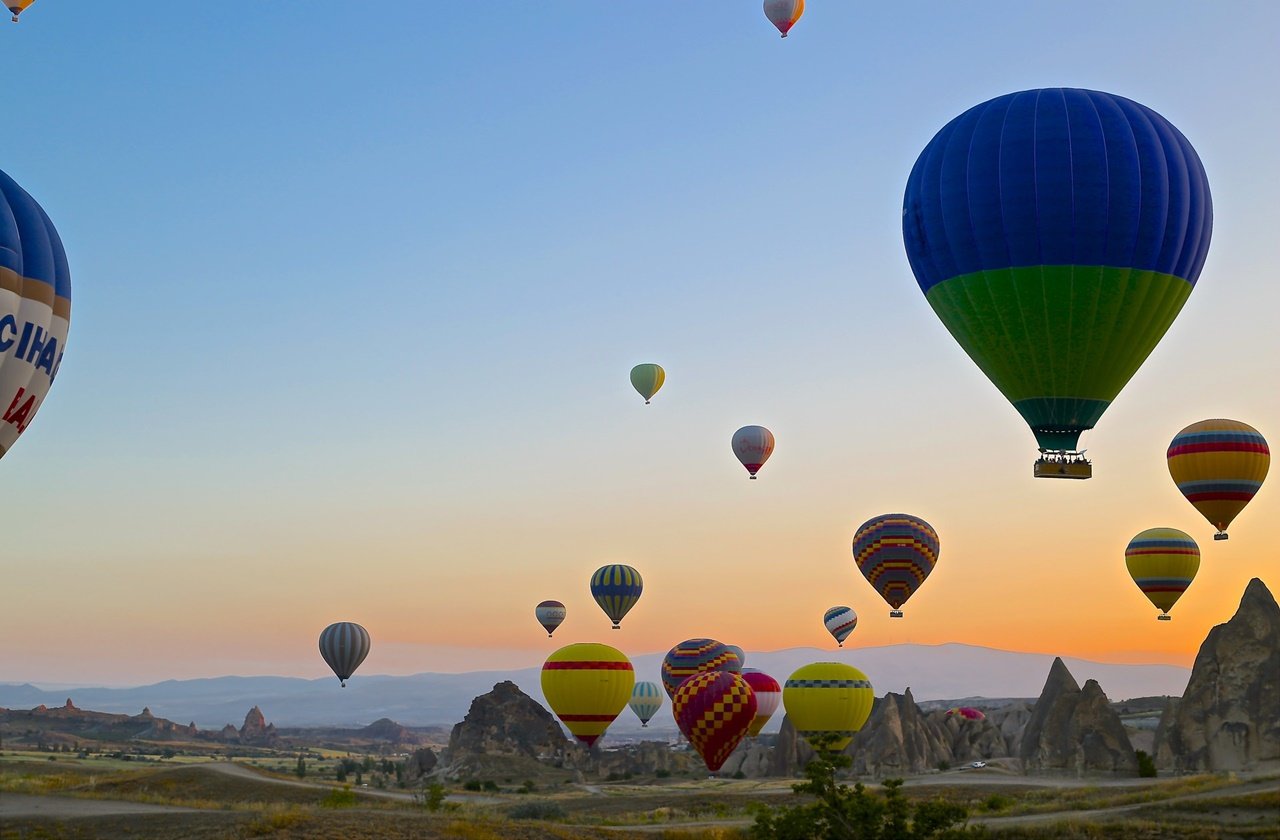 Photo by Free-Photos on Pixabay
Landing on the Ground
When going on a hot air balloon ride, don't be surprised at the possibility that you will be instructed to crouch down. Landing a hot air balloon depends on the wind speed. During calm weather, a so-called "stand up landing" is possible, meaning that the basket will land on the ground with minimal impact. Meanwhile, during moderate winds, the pilot may instruct you to prepare for a different kind of landing.
It's important to follow your pilot's instructions since accidents may happen during the process. Since the flight trajectory of a hot air balloon depends on the wind, a hot air balloon chase crew follows you via radio so they can meet and assist you at the landing site.
Proper Attire
When going on hot air balloon rides, like a Cappadocia hot air balloon, it's important to wear the proper attire. In terms of footwear, wear shoes that you wouldn't mind getting dirty. There's no guarantee where the balloon will land and you might land in the middle of a field for example. Additionally, wear comfortable clothing where you can move around freely since you'll be climbing in and out of the basket. Don't forget to dress according to the weather. If your flight is during the autumn or winter months, make sure to bring extra layers.
Post-Flight Celebration
Whether you're going on a hot air balloon ride in Barcelona or in Orlando, post-flight celebrations are common. After landing, you are welcomed with a glass of champagne, snacks, fruits, and even cold cuts. In some places, you also get to receive a special certificate commemorating the experience.
Possible Cancellations
Planning to end your trip on a high note and go on a hot air balloon ride? You may want to reconsider this. Hot air balloon trips are very dependent on the weather and there may be instances where activity providers cancel the booking due to the wind and other factors. If possible, book your trip in advance and have a set of alternative dates in mind as a back-up.
Safety
Like airplane pilots, hot air balloon pilots go through extensive training to guarantee your safety. They also go through examinations, regular safety checks, and medical checks before flying a hot air balloon. Your pilot may have hundreds of flight hours under his or her belt and decades' worth of experience. Most Cappadocia hot air balloon companies have been around for more than 20 years, guaranteeing the quality and safety of their services.
When going on a hot air balloon ride, it's important to follow your pilot's instructions to a T to avoid accidents.
Why Is Cappadocia Famous for Hot Air Ballooning?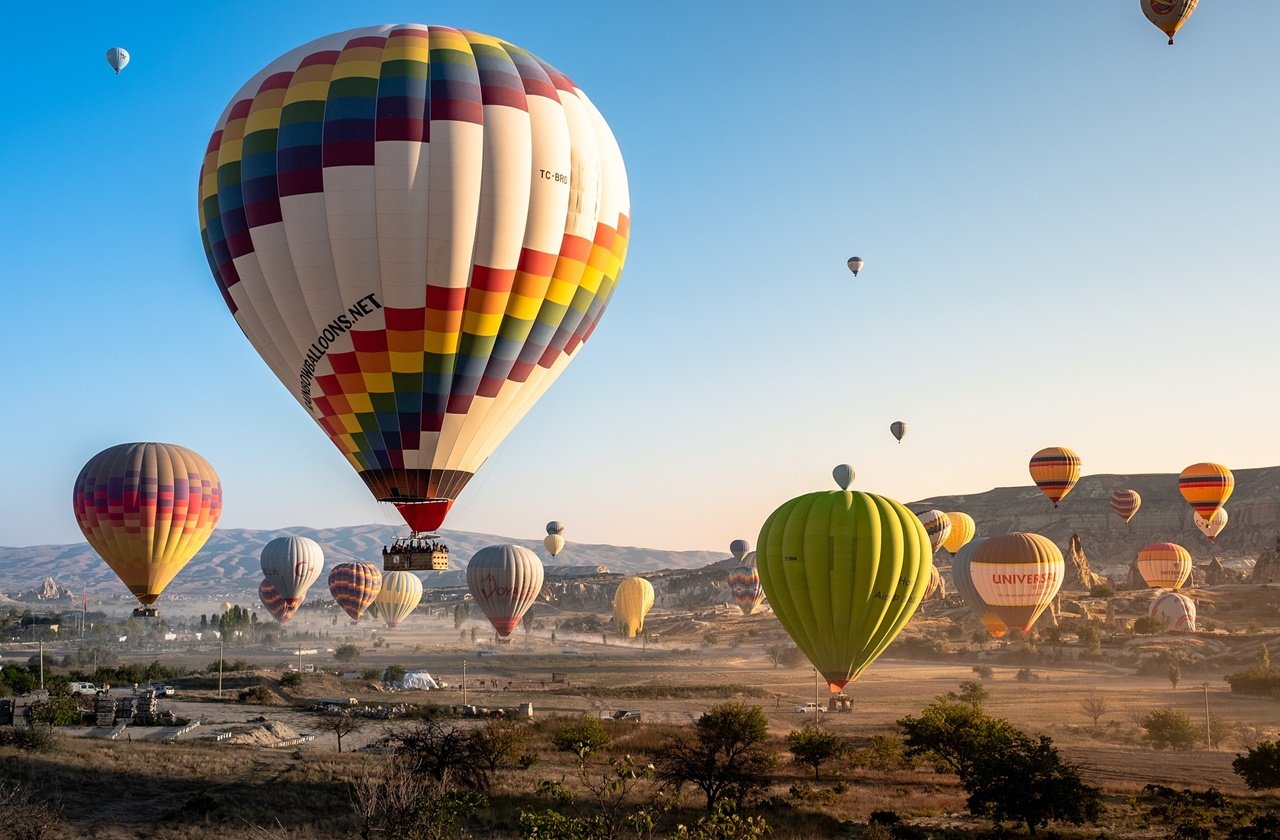 Photo by Timrael on Pixabay
What makes Cappadocia a famous destination for hot air ballooning is its landscape. A UNESCO World Heritage-listed region, Cappadocia boasts dreamy and spectacular landscapes as a result of thousands of years of erosion. These cave dwellings and underground cities date back to the Byzantine period and the 4th century.
If you have a fear of heights, don't worry! Even as a spectator, you can't deny the beauty of seeing colorful hot air balloons floating above the jagged valleys, caves, and fairy chimneys of Cappadocia. You can simply head to your hotel's terrace, lounge at the cushions, and enjoy the breathtaking view of these famous Cappadocia hot air balloon rides.
Facts About a Cappadocia Hot Air Balloon Experience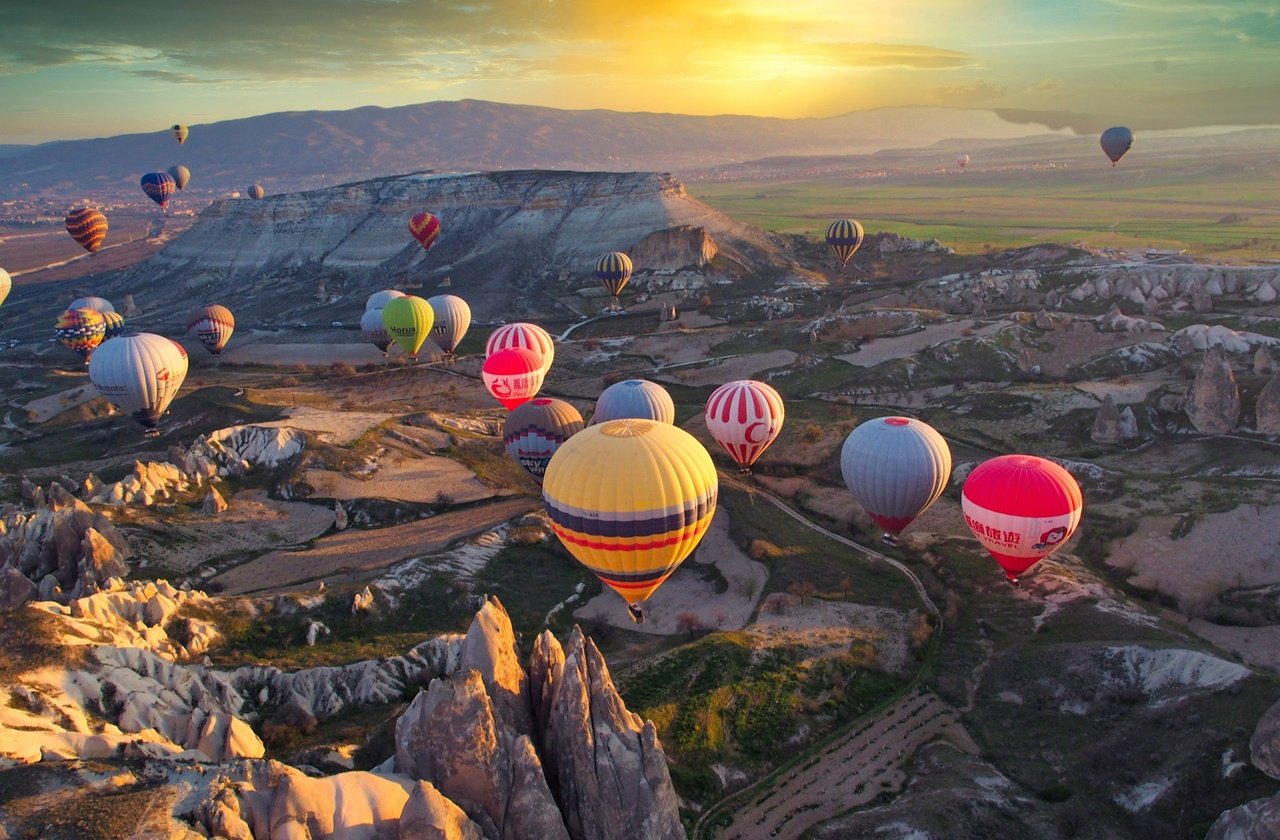 Photo by tkirkgoz on Pixabay
A Cappadocia hot air balloon ride can take 45 minutes or a longer two hours. Flight durations vary depending on the company and package you'll choose.
The basket capacity also depends on the company and flight package selected. For private flights, it will be only you and the pilot. On the other hand, if you choose a regular flight, you will share the basket with other participants. The hot air balloon capacity normally ranges from 10 to 20 persons per basket.
Hot air balloon flights range between 125 to 220 EUR (140 to 250 USD). The rates depend on flight duration, time, and capacity. Rates are lower for shared flights and will be more expensive if you opt for a private flight. The seasonality also affects the price; during peak tourist season, expect higher rates.
The price for a hot air balloon ride typically includes a complimentary pick-up and drop-off at your accommodation, the balloon ride itself, snacks and drinks upon landing, and a congratulatory certificate. If you choose a sunrise flight package, the fee can also include breakfast at the activity operator headquarters.
Cappadocia hot air balloon rides can reach up to thousands of feet high depending on the balloon company, wind condition, and season. Some companies' maximum height is 800m while others can go as high as 3,000m. The hot air balloon speed varies between2 to 22km/h.
In the morning, only 100 balloons are allowed to take off before sunrise. Thirty minutes after sunrise, another 50 balloons are allowed to take off.
Up to 100 balloons are allowed to take off before sunrise, and another 50 are granted permission to take off half an hour after sunrise.
Take-off sites vary depending on the wind direction, so expect that tour companies change take-off sites daily or regularly.
Tips on Cappadocia Hot Air Balloon Rides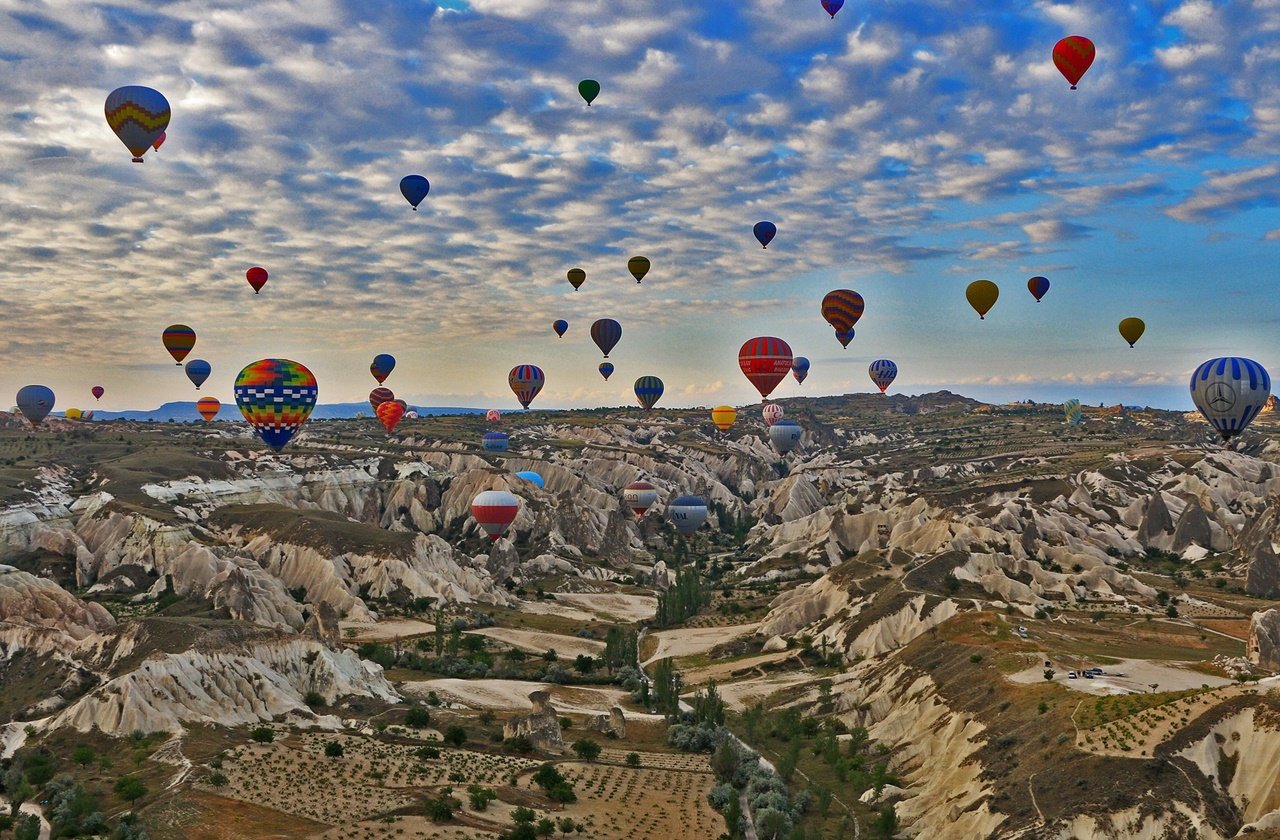 Photo by amlicht on Pixabay
To avoid possible cancellations, make sure to book your hot air balloon flight in advance. Additionally, you can also inform your activity provider of alternate dates in case your earlier choice isn't available. Booking in advance also guarantees that you'll have a hot air balloon ride as opposed to booking on the spot.
Apart from booking through third-party websites, you can also book a hot air balloon flight through your accommodation (if available). Simply tell them your preferred date of the activity and the number of participants, and they will take care of the rest. Once your booking is confirmed, you can pay the fees on your activity date.
Since Cappadocia hot air balloon flights are dependent on the weather, there may be instances when you operators cancel a flight due to inclement weather. Furthermore, it's best to plan your trip to Cappadocia when weather conditions are at their best to avoid cancellations.
Make sure to confirm your take-off time a day before the activity. Since most hot air balloon rides take off before sunrise, tour operators will pick participants anytime between 4 to 5 in the morning.
If you have your camera with you, keep it ready for the first 30 minutes of the flight. This is when you'll see dozens of other balloons floating up over the picturesque chimneys and valleys.
Hot air balloon rides in Cappadocia operate all-year-round, but cancellations are most prone from October to March due to the weather. While a balloon ride during winter is as picturesque as in summer, unpredictable wind conditions may hinder you. If you're planning to visit in winter, have your balloon ride as early as possible.
See the Beauty of Cappadocia From a Hot Air Balloon!
Get a chance to see Cappadocia's iconic fairy chimneys, caves, and valleys from the sky on a hot air balloon ride. This allows you to get a better look at the landmarks and see the Turkish region from a different perspective. If you're worried that it might cost you a fortune, there is a balloon ride for every budget. A typical hot air balloon ride includes pick-up and drop-off from your hotel as well as extras like drinks and snacks upon landing and a certificate.