12 Best Things You Must Do In Smoky Mountains National Parks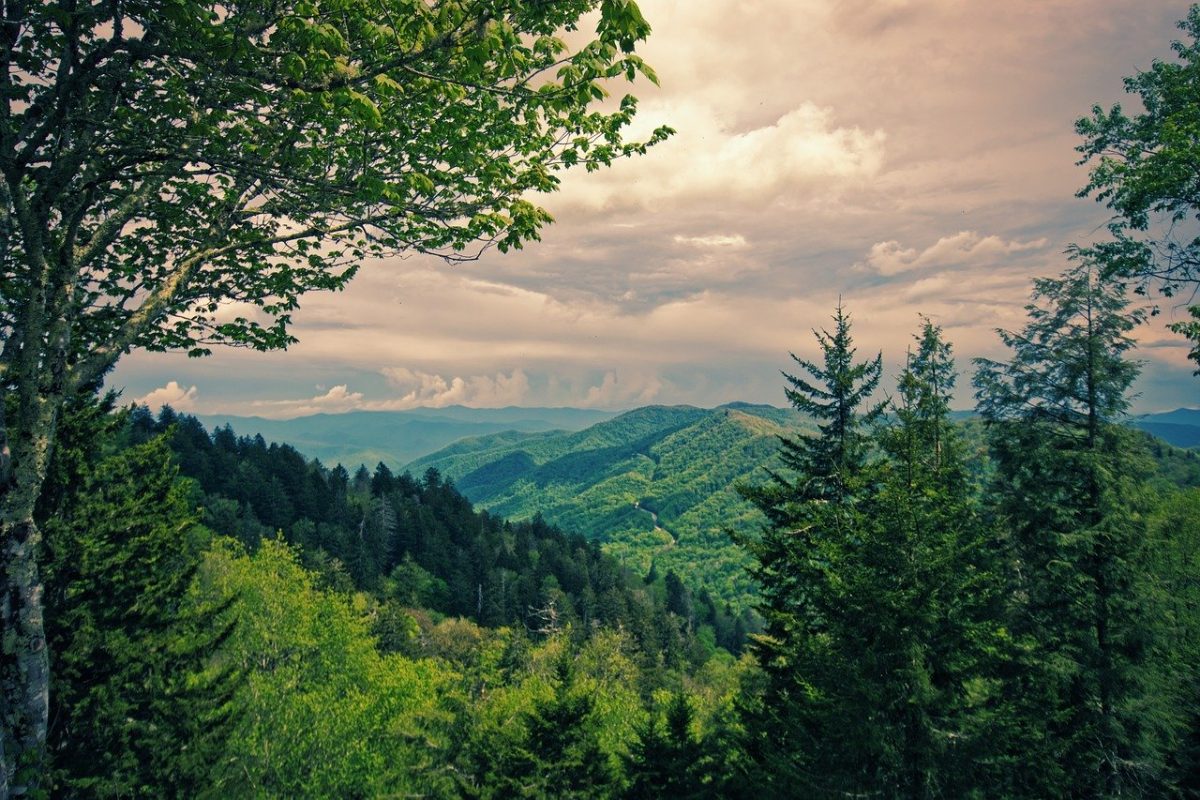 Whether it's hiking, going camping, or just admiring the views, the Smoky Mountains National Park is a place to go to if you're up for some outdoor adventure. You'll never run out of things to do in this national park, and the best part about it is the whole family can join in on the fun.
UNESCO deemed the Smoky Mountains National Park a World Heritage Site because of its exceptional natural beauty and undisturbed, virgin forests. Thousands of plant species also find their home in the Smoky Mountains. As a natural reserve, the area is well-protected. But this does not stop tourists from exploring and enjoying the great outdoors. Activities such as hiking up the mountains and catching waterfalls are very much popular among visitors.
With this guide, you'll discover activities to enjoy while in the park and find out why the Great Smoky Mountain National Park is one of the most visited tourist sites in America.
Where Is the Smoky Mountains National Park?
The Smoky Mountains (or the Smokies) are located in the eastern part of the United States of America. Because of its proximity to Tennessee and North Carolina, the Smokies is also known as the North Carolina mountains.

To get to the park, Gatlinburg, Tennessee is your best entrance point. The nearest airport to the Smoky Mountains is McGhee Tyson Airport. It takes around an hour and 10 minutes to get from the airport to downtown Gatlinburg.
1.
Explore The Roaring Fork Motor Trail
Start your adventure by going on a trek along the Roaring Fork Motor Trail. This trail is over 6 miles long, but the sights are worth that entire trek. This one-way loop will give you access to the beautiful scenery of the Grotto Falls and the Rainbow Falls. You'll even spot wild bears on your way.

If you pass by the Trillium Gap Trail, you can walk behind Grotto Falls and spot the Roaring Fork Cemetery and a historic mountain village. Going on bird watching? This trail will give you the perfect spot to see birds in their natural habitat. Not only that, but you can also see black bears and deer on the trail.
Important Things to Note: Roaring Fork Motor Trail is free. Just follow the Historic Nature Trail Road to the Cherokee Orchard entrance to the Smoky Mountains National Park. Crowds usually gather on the trail during summer, and parking can be difficult. Head to the trail as early as you can to beat the throng of people that wants to enjoy the same beautiful scenery that this trail brings.
2.
Admire The Views At Clingmans Dome
Head to Clingmans Dome to check out the entirety of the Smoky Mountains. It's the highest point in the national park and Tennessee. The trail that leads to the top is paved, but do note that it's also very steep. What welcomes you at the summit is an observation tower that gives you a breathtaking view.
Many Smoky Mountain trails begin at Clingmans Dome Road. One of them is the famous Appalachian Trail, which tourists say has gorgeous views of the mountains.
If you chance upon a clear day, you can see for more than 100 miles out. Even during the summertime, it's cold when you reach the top of the Clingmans dome hike. Be sure to bring a jacket. Parking is limited as well, so remember to visit earlier.
Important Things to Note: Clingmans Dome Road is located 0.1 miles just south of Newfound Gap. It is also 7 miles off U.S. Route 441. There is no entrance fee to go on the Clingmans Dome hike. You cannot bring a bike up the trail, but the parking lot allows you to secure them in the bike racks provided.
3.
Follow The Trail To Laurel Falls
Take the trail to Laurel Falls if you're in for a more advanced hike. This hike is rocky with no handrails, but what rewards hikers is a scenic view of laurels, especially during May and June.
The hiking trail has an upper and lower section. A walkway separates a stream at the bottom of the top section of the falls. The hike takes two hours to complete due to the trail's difficulty, but don't let this fool you. Many still take this trail, especially during summertime.
Important Things to Note: Bears frequent Laurel Falls and the trails leading up to it. Visitors are advised to avoid leaving food while they're on the path. You should also bring bear spray for safety purposes.
To start hiking on the Laurel Falls Trail, drive to Sugarlands Visitor Center. The trail is 3.5 miles from there.
4.
Go Elk Watching At Cataloochee Valley
Once upon a time, the United States was abundant with elk. But due to over-hunting, this deer family was nearly wiped out. With the help of the National Park Service and the Rocky Mountain Elk Foundation in 2001, they were able to gather wild elk in the Cataloochee Valley of the Smoky Mountains. From an original count of 52 elks, there is now an estimate of 200.
One activity you can do while in the Smoky Mountains National Park is to go elk watching. Watch these creatures with amazement as they roam around the fields. Enjoy them in their natural habitat, but be careful not to get too close. The rules say you must stay 150 feet away and not disturb them. You're not allowed to head inside the field as well, or else you can get fined.
Important Things to Note: Go elk watching early in the morning or late in the evening as these are the times when elks are more active.
5.
Ride The Great Smoky Mountain Railroad
Riding the Great Smoky Mountains Railroad is a way for you to enjoy the park without all that strenuous hiking. This train offers a ride through the North Carolina Mountains that passes along tunnels and valleys from the Nantahala and Tuckasegee Rivers. Think of it as a tour excursion, but instead of riding a bus, you'll enjoy the comfort of riding a train.
You'll have the option of choosing different excursions. There's the Nantahala Gorge Excursion, which passes by the Nantahala River. This ride is over 44 miles back and forth to Nantahala Gorge. You can also choose to ride the Tuckasegee River Excursion, which is 32 miles from Bryson City to Dillsboro. This particular excursion is more popular only because it features the set of The Fugitive that was once starred by Harrison Ford. Both trips have a layover for you to explore the river and towns connected to it.
Boarding the Great Smoky Mountains Railroad will be an enjoyable experience to explore most of the Smoky Mountains.
Important Things to Note: Prices differ depending on seating options. There are standard seating and first-class.
6.
Visit Elkmont Ghost Town
We're not trying to spook you out with this, but visiting Elkmont Ghost Town is more of a historical experience than a scary tour. Elkmont was a thriving and bustling town filled with clubs, a school, a hotel, and a post office with logging as the main industry. Elkmont residents hosted parties, and many people enjoyed living here and visiting this quaint place.
Because logging died down, business owners sold most of their property. They all moved out over time and eventually turned it into what is known as the Great Smoky Mountains National Park.
Despite their dilapidated state, lodges and cabins are still there to show you what the structure and town looked like years ago. When you visit the park, you'll see this town as well and appreciate its humble beginnings.
Important Things to Note: To get to Elkmont Ghost Town, choose the US-411 if you're coming from Gatlinburg to head to the Sugarlands Visitor Center. Once you see the Fighting Creek Gap road, take a turn, and you will be able to locate Elkmont Road 4.5 miles after.
7.
Go Camping At The Park
The Great Smoky Mountains National Park offers you the perfect place to go camping with your friends and family. Different campgrounds range from the backcountry, front country, group campgrounds, and horse camps. Each campsite has its unique features. For instance, the backcountry is for those who love to camp old-school. This is combined with a hike to reach the top to camp. On the other hand, front country camping is for those who like to be a little closer to civilization and can still enjoy the amenities of cold running water and restrooms.
For more details on which campgrounds to choose, visit the National Park Service website.
Important Things to Note: It's best to reserve a camping spot as the campgrounds can get crowded. The website link provided above has reservation details as well as rules and regulations to follow while you're there.
8.
Hike Up Different Trails At The Park
Hiking is one of the main reasons people come to the Smoky Mountains National Park. With trails that match every hiking expertise, the Smoky Mountains offer so many trails to choose from.
People usually take trails depending on their interests. Whether you like to see waterfalls or forests, here are some trails you can watch out for:
Chimney Tops

Alum Cave Bluffs

Charlies Bunion

Rainbow Falls

Andrews Bald
Important Things to Note: The park also offers trails that are for kids. Check out this detailed guide to know more about it.
9.
Admire the Different Kinds of Wildflowers
The Smoky Mountains National Park is the perfect place to appreciate wildflowers. The park is home to 1,500 species of flowers. It's also called the Wildflower National Park.
Visit the park during spring where they celebrate a Spring Wildflower Pilgrimage for a whole week. This pilgrimage is like a festival where there are guided tours and programs that allow you to check out the diversity of the wildflowers in the park.
Spring isn't the only season to look forward to when visiting the park to catch the flowers. During summertime and fall, you can see pink turtleheads, red cardinal flowers, goldenrods, wide-leaved sunflowers, and more. Expect a colorful visit when you head to the park during spring, summer, and fall.
Important Things to Note: If you're looking for a specific type of plant to take photos of or see up close, bring this handy species mapper to help you out.
10.
Sign Up To Be A Junior Ranger
Get your kids involved at the Smoky Mountains National Park by signing them up to be a Junior Ranger. This will teach them how to be responsible, how to protect the plants and animals of the park, and how to keep their surroundings clean.
Your child is qualified to be a Junior Ranger if they are between the ages of 5 and 12. All you have to do is purchase a Junior Ranger booklet at any visitor center within the park, the Cades Cove, or the Elkmont Campground. There are different booklets depending on your child's age. Each booklet is available for $2.50.
The booklet will contain activities your kids can do inside the park. Don't forget to stop by the visitor center afterward to meet an actual ranger. They can also receive their Junior Ranger badge here.
Important Things to Note: You can also accompany your kids by signing up under the Not-So-Junior Ranger program if you're 13 to 130 years old. Just like the Junior Ranger program, all you have to do is pick up a ranger card at the visitor center and follow the activities indicated. You will also receive your badge at the end.
11.
Immerse Yourself In History At Cades Cove
Cades Cove is a valley in the Great Smoky Mountains National Park that's the perfect place if you want to watch wildlife roaming around. It's home to wild turkeys, black bears, and deer. The hiking trails for Abrams Falls, Rocky Top, and Thunderhead Mountain also starts here.
It's not just sightseeing that people come to Cades Cove for. Tourists also come for the history that filled this valley once. Cades Cove used to be the home of Southern Appalachian settlers. You can check out old cabins, a mill, and other buildings that are still standing to this day.
It's recommended to spend a few hours while you're at Cades Cove to explore the area. Families come to bike around the loop during the early mornings, and photographers marvel at the scenery at any time of day.
Important Things to Note: The loop can sometimes be closed to cyclists, so it's best to check its availability online before heading there. If you don't have a bike, you can rent one at the Cades Cove Campground Store.
12.
Admire The Fall Leaves
The best time to visit the Great Smoky Mountains National Park is during autumn when the leaves change colors. The only problem is there's no specific date when you'll be able to catch the fall leaves at their peak.
Your best bet is from the middle of October to early November. The higher the elevation is, the better the chances are that the leaves have turned to autumn colors. This means that autumn is the perfect time to go on a Smoky Mountains hiking activity or simply go on a picnic with a loved one.
Important Things to Note: Check out this webcam stream that shows a birds-eye view of Smoky Mountains National park to get a sneak-peak of the season's colors before heading there.
Where to Stay At The Smoky Mountains?
Ever wondered where to find the best Smoky Mountains cabin rentals? Here is a guide on where to book your stay.
1. American Mountain Rentals
Enjoy a cabin-style stay by booking a reservation at the American Mountain Rentals. This Smoky Mountains cabin rental is near the Great Smoky Mountains National Park. You can choose whether you'd like to stay at a rental in Pigeon Forge, Wears Valley, or Sevierville.
The cabins can accommodate solo travelers or a large group of more than 20. They're also fully equipped, and the décor is homely. The area is secluded, so you can experience the quiet of nature. At the same time, it's close to popular spots such as The Island at Pigeon Forge and Dollywood, so it's still accessible to tourist sites.
2. Go Glamping with Under Canvas
If you haven't heard of glamping yet, then it's high time that you should. Glamping is like camping but with a more luxurious feel. You will be living in a large fully furnished tent already set up by Under Canvas. You can sleep in beds rather than sleeping bags, have access to running water, and even enjoy a private shower.
The tents are gorgeously put up. You'll feel like you're still camping but pampered at the same time. There's a concierge that will help you book your activities, so you can get the most out of your Smoky Mountains National Park visit.
3. LeConte Lodge
The LeConte Lodge is famous for being the highest guest lodge atop Mt. LeConte. It is located inside the Smoky Mountains National Park. The elevation is 6,400 feet, and once you head up there, you can see majestic views of the Smoky Mountains.
LeConte Lodge is not for everyone though. To get there, one must hike up the mountain. The lodge meant for visitors looking for an overnight stay. There aren't any roads available. You can take these five Smoky Mountains hiking trails to get there:
Alum Cave Trail

Boulevard Trail

Bullhead Trail

Rainbow Falls Trail

Trillium Gap Trail
Reservations are made through a lottery type of booking. Make sure to visit their website to get detailed information on when you can start reserving for a slot.
Where Can I Hike at The Smoky Mountains?
There are plenty of hiking trails in the North Carolina mountains for which the Smokies are known. All of them are just as scenic as the next one, but here are 3 hiking trails worth a try:
1. Andrews Bald
Length (Roundtrip): 3.5 miles
Elevation: 6,310 Feet
Difficulty: Moderate
Andrews Bald may be a little challenging, but the views that greet you on the top are well worth the hike. This is especially for those who want to avoid the crowd at Clingmans Dome.
You'll pass by a spruce-fir forest, see the southern side of the Smokies and Fontana Lake. The meadow you'll pass on your hike to Andrews Bald is also a great place for a picnic. But it's the view that is the highlight since it shows you just how majestic the Smoky Mountains are once you reach the top.
How to Get There: You may begin your hike from Clingmans Dome. Get to Andrews Bald by following the Forney Ridge Trail, which you can see from the parking lot.
Length (Roundtrip): 3.3 miles
Elevation: 4,753 Feet
Difficulty: Moderate
If there's one thing you need to know about the Chimney Tops Trail, it's that it suffered a devastating wildfire in 2016. The trail is open for hikers once more, but rehabilitation continues to this day.
The Chimney Tops Trail may be exhausting to many due to how steep it is. What you'll see along the way are Road Prong Creek, a footbridge to Beech Flats, and wildflowers such as mountain laurels, especially during summer and spring. At the top, you'll see a bare rocky summit. This view is what the Chimney Tops is known for since it's one of the few areas in the Smokies to have this kind of summit.
How to Get There: Around 6.9 miles south of Sugarlands Visitor Center near Gatlinburg is where the Chimney Tops Trailhead begins. It's between "the loop" located on Newfound Gap Road and the lower tunnel.
Length (Roundtrip): 13.9 miles
Elevation: 5,527 Feet
Difficulty: Moderate to Advanced
Rocky Top is the trail you want to take when you want to go to Thunderhead Mountain. The trail is beautiful, especially in June. During this month, the meadows turn pink and white because of the blooming flowers. People come to take picnics here a lot because of the scenery.
Thunderhead Mountain has three summits, and the first one is the Rocky Top. You may climb further to the other two peaks, but hikers would agree that the most beautiful one would have to be Rocky Top. You'll see Maryville, Townsend, Cades Cove, Knoxville, and Fontana Lake at the summit.
How to Get There: Begin your trek at the Anthony Creek Trailhead. You can find it in the far portion of the picnic area in Cades Cove.
You may want to check out other trails, such as the Abrams Falls trail, Gregory Bald, and The Jump-off.
What Should I Bring To Hike In The Smoky Mountains?
Is this your first time to hike up the Great Smoky Mountains? Check out these essentials to bring so you'll be able to enjoy and stay safe on your first hike.
Hiking Shoes And Layers
Wearing comfortable hiking shoes will help you traverse the dirt roads on your way up the mountain. It will also give you the proper traction in climbing steep paths. Hiking boots or shoes are more appropriate than sandals or ordinary running shoes. Wearing these also helps avoid possible blisters caused by non-hiking shoes.
Make sure to also wear layers since the temperature drops on the way up. It will be cold on top, so bring a scarf along to protect your neck. You can also wear gloves so your fingers won't become numb. Thermals are also ideal clothes for wearing on the day of your climb.
Walking Poles
Walking poles, also known as trekking poles, are like long sturdy sticks that help you walk up or down steep mountains. Think of it as an added support when there are no railings available. Some people hike without walking poles, but others prefer to bring a pair to move around faster.
Navigation Essentials
Not all trails will have signs that point you in the right direction. Believe it or not, people still get lost while they're hiking. So remember to bring a park or trail map, compass, GPS, and binoculars to aid you in getting to your destination.
Food and Water
Hiking will exhaust you, so pack a few energy bars or a sandwich to regain your energy. Bring water to keep you hydrated.
First Aid Kit
Outdoor activities always pose a risk of accidentally tripping on something or getting scratched by a tree branch. Bring a first aid kit just in case any accidents happen.
How Do I Choose A Hiking Trail In The Smoky Mountains?
Since there are many hiking trails in the Smoky Mountains, it can be daunting to choose which ones are the right trails for you. Before you settle on one, think of the level of difficulty that you can probably take on.
If you've been on a hike before and know what to expect, taking on moderate hikes should be good enough for you. But if you're a beginner, check out this list of trails from the NPS website and read through which ones will suit your skills. You may skip the ones mentioned above since all three have moderate levels of difficulty.
Are There Any Kid-Friendly Hiking Trails In Smoky Mountains?
There is! There are two trails you can choose if you're bringing your kids along to let them experience what trekking is all about. One is Kephart Prong Trail, a 4-mile roundtrip, and the other is Porters Creek Trail, a 2-mile roundtrip. Both trails are best during the springtime, and both have the same moderate difficulty. But if you would like to try out one for a beginner, take the Porters Creek Trail since it's shorter.
Other FAQs About The Smoky Mountains
Why Are The Smoky Mountains Smoky?
The simple answer to this is that it's not smoke you're seeing when visiting the Smoky Mountains. It is, in fact, fog. The smoky haze is the trees emitting volatile organic compounds (VOC). These VOCs are chemicals that trees' exhale.' These chemicals give trees their distinct smell, and they also turn to vapor very quickly. When a large number of trees emit VOCs at the same time, vapor is released. A large amount of vapor is what gives the mountains its smoky appearance.
How Tall Are The Smoky Mountains?
At 6,643 feet, the highest point in the Smoky Mountains is Clingmans Dome. This is how tall the Smoky Mountains are.
We hope that with this guide, you'll be ready for your trip to the Smoky Mountains National Park. Read through this guide or bring it with you to know the activities you may want to try out when you get there.