Your Complete Guide to Kauai Beach Resort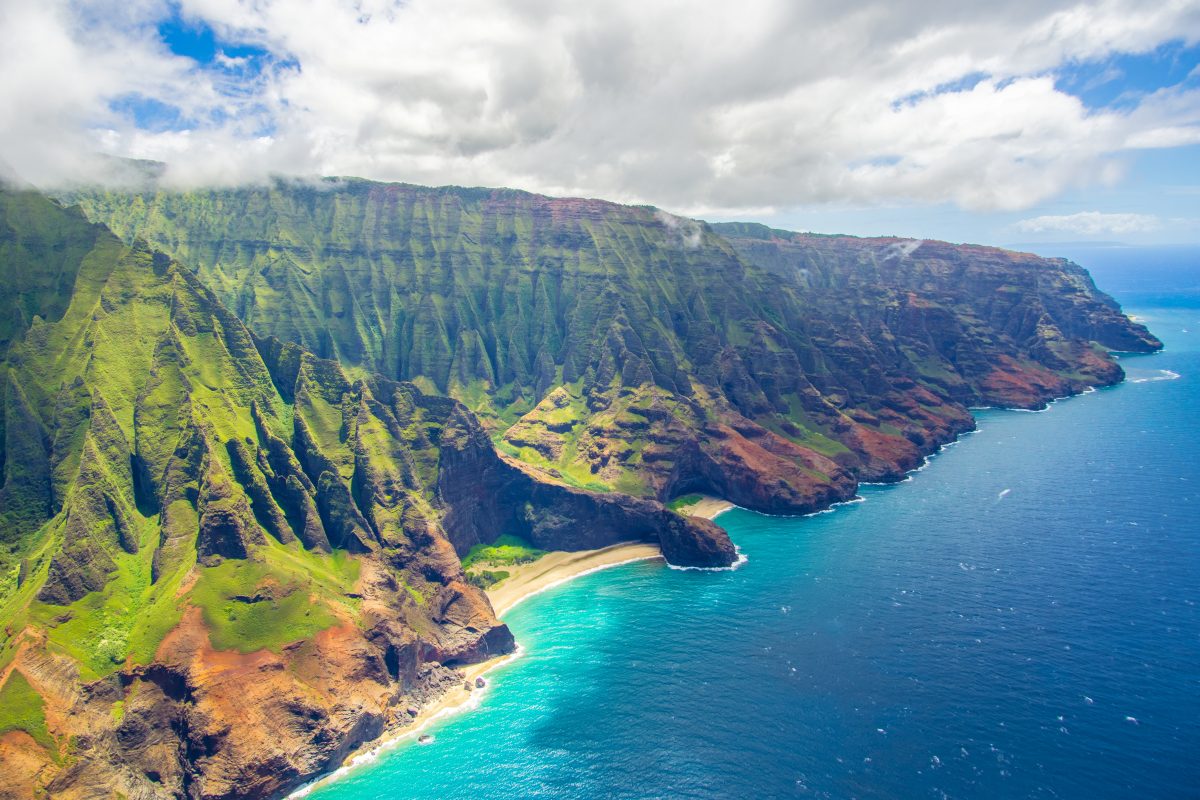 Ideally located on one of the islands of Kauai's beautiful walking beaches, amid lush rainforests and cascading waterfalls, Kauai Beach Resort provides an authentic Hawaiian experience.
Rated among the top 10 resorts in Kauai, this is a well-appointed resort boasting some outstanding features and a broad range of facilities. With direct beach access, tropical-themed pools, many Hawaiian cultural offerings and exceptional dining options, this is the perfect place to relax and enjoy the natural beauty of Kauai.
Kauai Beach Resort Facilities
Kauai Beach Resort offers a wide range of facilities with an emphasis on tranquility and relaxation.
Swimming options include 3 freeform pools with exotic tropical landscaping, several waterfalls and whirlpool spas. The kids' pool comes complete with a sandy bottom, a huge water slide and a poolside ice cream bar. Hawaiian Rainforest Spa & Salon, secluded in a nearby grotto, offers everything from facials and body wraps to massage and aromatherapy.
To keep you active, you will have at your disposal tennis courts and a fully-equipped fitness center, open 24 hours a day.
Daily resort fee of $32 (excluding tax) is added to the room price. It includes facilities such as onsite parking, WiFi, cultural activities, nightly entertainment, access to the fitness center, tour discounts, coffee, newspaper and concierge services.
Kauai Beach Resort Activities and Events
You will be spoiled for choice when it comes to Kauai Beach Resort activities and events. The resort has a dedicated host who will provide you with weekly activity calendars and help you plan outings in the region.
Fun daily activities in the resort range from feeding the koi fish in the restaurant area, doing yoga on the beach, water fitness sessions as well as taking scuba and snorkel lessons in the pool (the beach is not suitable for swimming, surfing or diving).
The resort has a rich daily schedule of Hawaiian cultural activities. Choose among the traditional ceremony of sunrise chant, hula dance and Hawaiian bowling. Learn how to play Hawaiian checkers and make traditional bracelets. Or how about joining ukulele lessons and Hawaiian language class? The most popular project for kids is making candy leis.
There is no shortage of evening performances at the resort: nightly live music, weekly jazz shows and theater plays are just a few of the events that will keep you entertained during your stay.
Kauai Beach Resort Rooms and Suites
Kauai Beach Resort comprises 350 rooms and suites, with both traditional and modern decor options.
Standard amenities in all rooms include 42-inch cable television, balcony, air conditioning, private lanai, in-room safe, coffee maker (with coffee and tea replenished daily) and mini-fridge. Some of the rooms also provide video game consoles and iPod docks, while the suites have a separate seating area and a wet bar.
The most comfortable accommodation alternative is the Presidential Suite. In addition to the amenities mentioned above, it features free Wi-Fi, two lanais, two flat-screen TVs and nightly turndown service.
Disability-friendly rooms are available.
Room (320 sq ft)
View
Price per night for king/ double bed

Deluxe mountain/ garden view

Views of Kalepa Mountain and tropical gardens

From $279/ $309

Mountain/ garden view

Views of the rural pastures or the Kalepa Mountain range

From $229/ $259

Deluxe partial ocean view

Spectacular sea views

From $299/ $329

Partial ocean view

Pacific Ocean view

From $249/ $269

Deluxe pool view

Luxury rooms with views of Kauai Beach Resorts' pools

From $319/$349

Pool view

Views of Kauai Beach Resorts' pools

From $259/$279

Oceanfront view

View of sandy beaches of Kauai's eastern shore

From $549

Suite (655 sq ft)
View
Price per night

Oceanfront suite

Oceanfront view

From $549

Pool view suite

Poolside view

From $349

Ocean view suite

Ocean views

From $449

Presidential suite

(1253 sq ft)

Panoramic views of the Kauai Beach Resort, pool and ocean

Contact the resort for more information
Dining Options at Kauai Beach Resort
At Kauai Beach Resort you will enjoy a variety of fresh, island-inspired meals throughout the day. The three resort restaurants have several gluten-free choices and kids' menus.
Naupaka Terrace is open for breakfast and dinner, and offers specialty dining options like an all-you-can-eat pasta night and a seafood buffet. Relying on seasonal and locally sourced ingredients, it serves everything from poke bowls to local fish tacos and pork ribs.
Head to the more casual Shutters Lounge for a light dinner featuring a selection of sandwiches, pizzas and burgers (including a vegetarian alternative).
Driftwood Bar & Grille serves lunch and poolside drinks. Try their delicious traditional sweet and sour wings and Driftwood nachos, among other specialties.
If you prefer to venture outside the resort, there is a plethora of restaurants nearby. A great choice is Oasis on the Beach in Kapaa, the oceanfront restaurant serving top-quality locally sourced food. Or head to the laid-back Coconut's Fish Cafe, famous for their delectable seafood plates.
How to get to Kauai Beach Resort
Kauai Beach Resort is only 3 miles—an easy 10-minute drive—from the Lihue Airport. Being mostly used for inter-island flights, this is an open-air airport with the check-in outside!
If you are not renting a car at the airport, you can take the complimentary shuttle to get to the resort.
Attractions Near Kauai Beach Resort
Kauai Beach Resort is conveniently located in the proximity of many major attractions in the area.
Kauai's capital Lihue and the island's largest city Kapaa are less than 15 minutes drive from the resort. Stop by the Kauai Museum, set in a lava rock structure, to see local artisans crafts and learn more about Hawaiian history and culture.
Don't miss the stunning Wailua Falls, the island's most popular waterfalls. They are easily accessible and you won't need to hike to enjoy a great view.
Kauai Beach Resort – a Peaceful Haven
Kauai Beach Resort is a true gem of a retreat surrounded by Kauai island's natural beauty. With its typical Hawaiian ambiance, numerous facilities and many fantastic sightseeing destinations nearby, you are guaranteed an unforgettable vacation.