Best Places For Snorkeling In Florida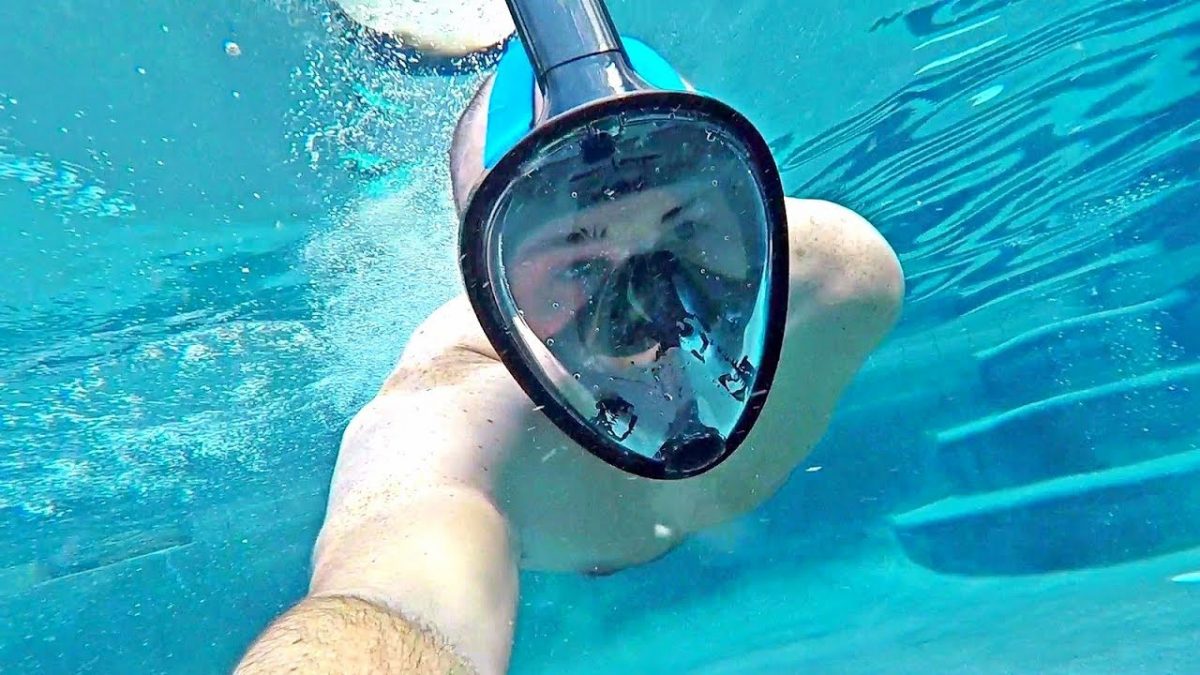 The first thing that comes to our mind when someone says Florida, is its dazzling beaches. The Sunshine state is the southernmost state in the United States. It is also well known for its lovely white-sand beaches.
Likewise, getting to snorkel in these beautiful beaches is always a dream come true for many. Siesta Key, Venice and Naples are some of the most popular spots for snorkeling in Florida.
What is Snorkeling?
An activity where you get to see the underwater life, while you swim on the surface of the water, that's snorkeling for you!
Make sure to wear a good snorkel gear that includes a great snorkel mask or goggles, a breathing tube and swim fins to help you wade along.
The snorkel gear is easy to put together when compared to a scuba diving gear which is comparatively heavier.
Experience Snorkeling in Florida
Snorkeling in Florida is popular throughout the year due to its perfect sub-tropical climate.
The coastline that stretches along 1000 miles provides breath-taking underwater experiences. Therefore, there are a number of Florida Snorkeling tours that make it a hassle-free experience for tourists.
The best beaches in Florida are well suited to people who want to relax and snorkel their way deep into the oceans.
The top 5 spots for Snorkeling in Florida would be
Originally known as "Cayo Paloma," the small island contains the historic district of Pigeon Key.
The crystal clear water of this island makes you realize why you chose to go snorkeling in Florida. One can snorkel right off the docks or choose to snorkel around the island.
Fun fact: it served as a shoot location for the series Flipper in 1995. The beautiful place was seen in 3 episodes during the first season of the show!
2.
Dry Tortugas National Park
70 miles west from the Florida Keys, Dry Tortugas National Park offers one of the best experiences of snorkeling in Florida.
The waters are about 5 to 15 feet shallow with a wide variety of colourful marine lives underwater. The most beautiful coral reefs are also found in abundance.
One notable thing about this place is the remains of the Windjammer wreck. It was a ship built in 1857 that have been lying beneath the surface of the water for a long time now.
In addition to all this, the whole Titanic vibe just adds on to the fun in Florida snorkeling.
If you are a history lover and want to go snorkeling in Florida, you have Devil's den, a prehistoric spring, which is located in Williston.
It is a water body with its surface exposed due to the collapse of the roof of a subterranean river. It is a privately owned facility that provides visitors with Scuba diving and snorkeling activities. The depth of the cave is about 54 feet. However, the water level has risen over recent years. The water is clear and home to a wide variety of fishes.
You can even spot water scorpions, turtles, and snakes. Remains of humans and animals dating back to the 7,000 BCE can be seen, which means it is a place of important historical evidence.
While the place is mainly dedicated to Scuba diving, it could provide a good experience to first-time snorkelers! For someone who is learning how to snorkel, this Florida snorkeling experience is a cut out for you!
4.
Point Of Rocks- Siesta Keys
Point of rocks is a continuous series of limestone formations located on the southern end of Crescent Beach on Siesta Key. It is considered as one of the best beaches in Florida for snorkeling. The waters here are pretty calm, serving the best for beginner snorkelers. One can witness a variety of Crustaceans, crabs, red sponges and various types of algae.
Summer is a preferable time to visit because if you're lucky enough, you could even see some manatees and dolphins in abundance. Exploring the unique limestone ledges is a fun thing to do. It offers one the complete Florida snorkeling experience!
While visiting West Palm Beach (which is among the best beaches in Florida), a Peanut Island snorkeling experience is a must! On the southeast tip is the Peanut Island snorkeling Lagoon which offers shallow waters that makes it suitable for kids too. This particular area was created as a spoil site for the material excavated from the development of the Palm Beach Inlet. Similarly, there were plans of peanut oil shipping across the island which never surfaced.
Although these plans were never put into action, the name 'Peanut Island' stuck!
However, Sergeant Majors, Barracuda, Schooling Fish, French Angelfish, Queen Angelfish, Trigger Fish, Stonefish, Pork fish, and various other species can be spotted here! This place gives you the utter delight of snorkeling in Florida!
Which Snorkel Gear to Choose And Why?
Always try to go for a snorkel mask that uses a silicone seal, because it helps to keep the mask in place. In addition to it, the snorkel mask should be tight and comfortable enough to let the person see clearly.
The snorkel or the breathing tube has two components. One is a mouthpiece and the other is a curved tube type structure sticking out of the water, helping you to breathe. However, the deeper you choose to dwell, the longer the snorkel opted for should be.
Fins need to be tight enough so that they don't slip off. Likewise, it should also be loose enough so that it doesn't hurt you and helps your movements easier.
Here are some basic guidelines on how to snorkel.
Before you get into the activity, do a thorough check to see if all your pieces of equipment are in place.
Stay calm.
If you're wondering how to snorkel with absolutely no swimming skills, you don't have to worry! Snorkeling involves floating rather than swimming. Beginners can always use life jackets!
Snorkeling is not very advisable in places with strong currents. Therefore, choose calm and soothing waters.
Float along at a pace where you're not gasping for breath.
Relax and enjoy the picturesque underwater life!