10 Toddler Travel Beds That Can Do Wonders To Any Parents & Kids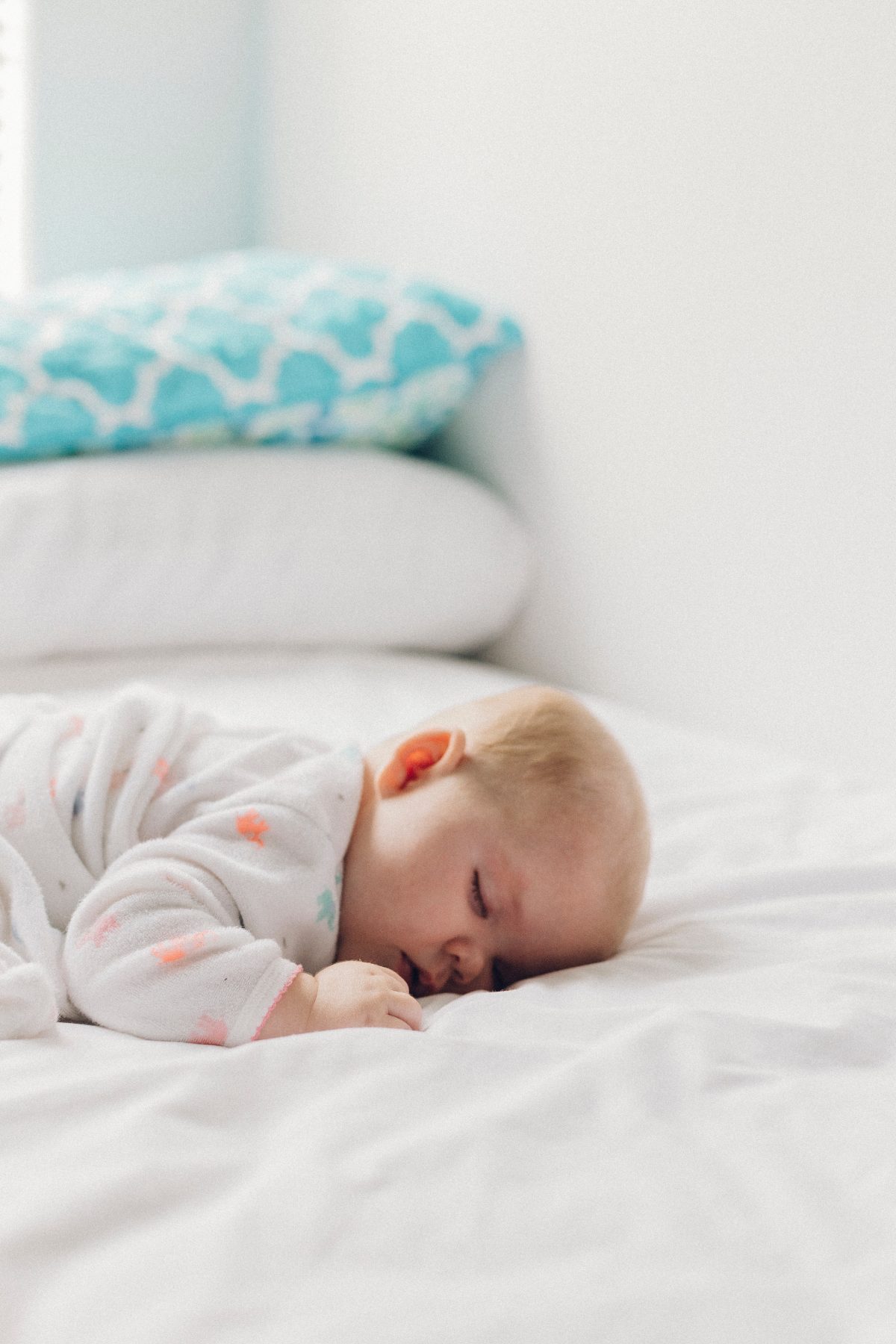 When you're going on a family vacation, it can be difficult to sort out living arrangements when you have a toddler. Extra beds are often too big for your toddler to sleep on while travel cots are too small. So what do you do when you're in a pinch and you don't want to pay for extra beds? You get toddler travel beds!
Toddler travel beds are a really easy and cost-effective way of traveling with your toddler. Perhaps you're visiting a relative who has no extra room for your little kid, or your toddler wants to sleep in your room on your travels, but he/she doesn't fit on your bed. Having portable beds for your toddler will save you a lot of money — and a lot of headaches!
What Is A Travel Bed?
If you're not familiar with the concept, a travel bed is basically just a portable bed. It's a temporary bed you can use on your travels — whether it's a trip abroad, camping, or just visiting a relative.
Types Of Toddler Travel Beds
There are two types of toddler travel beds: inflatable beds and folding beds. Each comes with its own advantages and disadvantages and choosing which one just depends on your preference and usage.
Inflatable Toddler Bed
Inflatable toddler travel beds are compact, so it's a great toddler travel bed for airplane trips, like if you want to fly to the beautiful islands of Indonesia. It's a toddler air mattress that can be deflated or inflated easily with a pump. Its small size when deflated makes it great for air travel because storage won't be as much of an issue compared to folding toddler beds.
Inflatable toddler travel beds are also great for safety as they lay flat on the ground when inflated. So if your toddler rolls around a lot in their sleep, the fall won't be that high. And often, inflatable beds have a built-in railing, so there's less of a chance your toddler will fall while sleeping.
However, the downside of inflatable beds for toddlers is the need to bring a pump with you. Some come with electric pumps, while others come with foot pumps. It's your choice whether you're okay with bringing a pump along with you. Because it has its own weight and size, it will add to your baggage's overall weight. It's also a bit more difficult to set up because it takes more effort to pump air into the bed.
Foldable Toddler Bed
Foldable toddler travel beds are easier to set up than inflatable ones. That's because all you need to do most of the time is to unfold it. No additional pump or effort necessary (unless it has a complex folding mechanism). Foldable toddler travel beds will still be usable even if they're a bit punctured, unlike their inflatable counterparts. The only problem will be that it takes up more room, so it's not too ideal for plane travel. It's best used if you're only going on car travels, like traveling to see the great monuments and national parks in Colorado.
What Should You Look For?
There are many considerations when you're shopping for anything, and the best toddler bed for your kid will depend on a number of factors. Here are a couple of things to look for before you dive into toddler bed shopping.
Sizes and Weight Guide of A Travel Bed
Evidently, size and weight should be a big part of your decision-making process. The whole point of carrying toddler travel beds with you is so you have a portable, temporary travel toddler bed. It's an especially important consideration if you're going to bring it with you on weight-restricted flights. Some planes even have dimensional restrictions if you're planning on bringing it on as hand-carry luggage. Of course, make sure that while it's portable enough, it should also be the right size for your toddler.
Weight should also be considered if you're planning on carrying it for long distances or for long periods of time. However, if you're only purchasing one for occasional use, then weight and size shouldn't matter as much. The same goes for if you're going to use it on non-plane travels.
Choices of a Travel Bed According to Age?
Your toddler's age should also be taken into account when shopping for toddler travel beds. The best travel bed for 1-year-old toddlers might be different from a toddler who's two years old. Most toddler travel beds are made for two-year-olds and up. So if your kid is younger than that, they might be better off sleeping in a travel crib.
How Easy To Use a Travel Bed?
If you're going to have long, tiring travels, chances are, you'd want a toddler travel bed that's easy to set up or pack away. After a long day's worth of traveling, you'd want to set up as quickly as you can. But at the same time, you wouldn't wanna rush the process and risk your child's safety. And if you're on-the-go a lot, having a simple set-up or packing up process is essential for saving time.
How Comfortable?
Folding beds are more comfortable and have more support in general. That isn't to say inflatable ones aren't comfy. They are, too, but they can sag after many uses and may need re-pumping. They also make a lot more noise during the night when your child's rolling in their sleep.
How Durable Travel Beds Should Be?
Of course, durability should be a concern since toddler travel beds aren't always cheap. They're an investment, and that means you want to make sure they don't break easily. You have to check each brand and its reputation for how durable their products are. There's also a matter of checking the kind of mechanism it uses since foldable beds' moving parts might be more prone to breaking. In the case of inflatable beds, some might be more vulnerable to punctures depending on the material.
Top 10 Toddler Travel Beds
With all of that said, let's move on to see our 10 picks of the best toddler travel beds:
Toddler travel beds should be safe enough for your toddler to sleep in. Hiccapop's inflatable toddler travel bed with built-in safety rails along the sides takes care of that, so you won't have too much to worry about when your toddler's asleep at night in this bed.
Along with the bed, you'll get a travel bag and an electric pump to set up the bed. Its size is just right as most crib sheets and blankets will fit in just fine. The bed has a generous weight limit of 310 pounds, so you shouldn't have a problem. It's durable and comfortable, making this is a solid purchase.
It's available in dark blue, teal, and grey and inflates in 30 seconds with the electric pump. Get yours on Amazon now.
Initially, you might think this is an inflatable pool or boat, but it's actually a very comfortable travel bed. Toddler travel beds should always be safe, so with this tub-style design, you can bet your child will be safe at night. Having the mattress deep inside the frame also means that standard cot sheets won't slide on the ground, keeping them clean.
Its size is at 66 x 42 x 10 inches, so if you're looking for a bed that's a little more long-term for when your toddler grows a little more, this one's a safe investment. The downside of having a big size just means you won't be able to fit it into smaller rooms.
It comes with a hand pump and takes around 5 minutes to fully inflate. The bed weighs 9 lbs and comes with a travel bag. Get yours on Amazon now.
3.
Joovy Foocot Child Cot
The Joovy Foocot Child Cot travel bed is one of the foldable toddler travel beds. If your toddler is slightly older, then it's a great size option. The weight limit is also quite good at 75 lbs. It's best used by toddlers who aren't active at night because the height is higher than your standard inflatable bed. Setting it up or packing it away is easy and quick because it folds neatly and easily.
The Joovy Foocot Child Cot comes in pink, orange, green, and blue, so you won't have a problem choosing a color your toddler might like. It's slightly heavy, though, so it might not be as easy to carry around on long journeys. There's also a satisfaction guarantee included with the purchase, so you shouldn't be too concerned with the purchase. It has a two-year warranty and good customer service. Get yours on Amazon here.
4.
Joovy New Room2 Portable Playard
If you're concerned about the space provided by most toddler travel beds, then you might wanna check out Joovy's New Room2 Portable Playard. Its size is more than 10 square feet so it's very spacious for your toddler. And your kids can stay in it from birth up until they reach a height of 35 inches. So it's definitely a long-term investment if you're looking into toddler travel beds.
The Joovy New Room2 Portable Playard is a durable and firm choice that can be easily set up or packed away. However, it isn't a light setup given how big it is. But it's easy to move around because of built-in wheels on the bottom. There's also a travel bag included so you can still take it with you on the go. It's a little pricey but it's a great investment for your kid. You can purchase yours on Amazon.
If your main concern is your child's comfort as they sleep, check out the LeachCo BumpZZZZ Travel Bed. Travel beds aren't always comfortable, but this one is made of soft foam so it's super comfortable. It also has bumpers on every side made of a soft cushion, making it safe for your toddler to sleep in. It's a good size coming at 58 x 39 x 7 inches.
Initially, it might look like an inflatable bed, but it's actually a folding travel bed. The only downside with that is its size is big. When it's folded, it's not going to save that much space. But since it's a foldable bed that literally just folds, it's easy to set up and pack away when you're rushing or on-the-go. It's best used for a trip to your parents' place or during car travels.
This one's a bit more pricey. Check the price here on Amazon.
6.
Millard Portable Bumper Bed
If you want a foldable bed that's easy to carry and set up, then check out the Millard Portable Bumper Bed. The travel bed has a handle on one end so when you fold it up to pack it, you can just grab it by the handle and carry it. The inside is spacious enough to carry your toddler's sheets, blankets, and other things like small toys and pajamas.
It's also one of the safer toddler travel beds as it has 4.5-inches of bumpers on all sides. This bed is also one of the more stylish ones on the list with its polka-dotted design. The tri-fold mattress on the inside is comfortable and cozy. The cover is removable, machine-washable, and waterproof, so you'll save yourself some headaches when it comes to cleaning.
It comes at 55 x 26 x 7 inches, which is a pretty big size for your toddler. The only downside is that it's not suitable for air travel because it's a bit bulky. But if you're going for non-air travels then check it out on Amazon.
7.
Diggin – My First ReadyBed
The My First ReadyBed is an inflatable bed with a soft, washable cover. It's safe as it has guard rails on the sides and at the end for your child's protection. Since it's inflatable, it's pretty lightweight, weighing only 3.2 pounds. It's also very good for air travel since it can be deflated and packed up. It comes in its own portable case and inflation pump, so you'll have all you need to set it up while traveling.
The bed is sized at 51.2 x 24 x 9.1 inches so it's pretty big. It's ideal for toddlers from 18 months all the way until 3 or 4 years of age, making it a good, long-term investment. It's also convenient since it has its own cover so you won't have to pack another one.
The My First ReadyBed comes in many fun designs your child is sure to like. It comes in different designs like Paw Patrol, Peppa Pig, Mickey Mouse, and Frozen. Your child is sure to love it. Check it out on Amazon.
8.
Peapod Plus Infant Travel Bed
If you're into camping and you want to take your toddler with you, you should check the Peapod Plus out. It's a tent-like pop-up travel bed with mesh covers to protect your toddler from insects. If you stay outdoors during the day, there's also UV protection provided with the bed.
It might look complicated, but it's really easy to up. You only need to pop it up to assemble it. When folded, it's small and flat so it's very portable. It comes with a travel bag, so it's very portable. It might even fit a suitcase, depending on the size.
When it's unfolded, it's 52 x 34 x 22 inches. Even though it's called an "infant" travel bed, kids can still sleep in it even if they're aged at 4 or 5 years old. It's also one of the few folding beds you can take in air travel. Get yours on Amazon.
If you want more kids camping gear, check out our list of 5 Best Kids Sleeping Bags For A Great Camping.
Similar to the Joovy Foocot Child Cot, the Regalo MyCot is a folding travel bed that's great for your child. It's quick and easy to set up, so it's very convenient to travel with. When it's folded, it's small enough to even fit into a suitcase, unlike some of the other toddler travel beds. When it's unfolded, its size is at 48 x 24 x 9 inches so it'll fit in most hotel rooms.
Its frame is made of sturdy steel, and the canvas is made of waterproof nylon. This is a great bed for camping kids who want a lightweight and portable travel bed. It's also pretty light weighing in at 4 lbs. They also have removable fitted that are machine-washable.
If you're considering this bed, make sure your toddler is old enough and doesn't move around much when he/she sleeps. That's because the height is pretty high for a small toddler, but it's a pretty affordable choice on Amazon.
When a company shrinks toddler travel bed in a small, compact size, you get the Shrunks Toddler Bed. This bed is a small and comfortable portable air bed. It's one of the most popular toddler travel beds you'll see on the market. Not only is it easy to inflate (as it only takes 30 seconds with the included electric pump), it's also very compact once it's deflated. Its size is at 60 x 37 x 9 inches and it shrinks to 16 x 7 inches when deflated, so it's small enough for both car travel and air travel.
Normally, inflatable beds are noisy because of the material, but this travel bed has an included soft flocking on the top so it's quiet and comfortable. It also has guard rails on all sides to prevent your child from falling off. You'll have no problem with snug fits or sheets on the floor as they can be tucked into the mattress. Get yours on Amazon.
A Worthy Investment For The Traveling Parent
Whether you're traveling by air, by car, or even by boat, having a toddler travel bed with you is essential when you're with kids. It can save you a lot of money by not having to book an extra room or order a spare bed. Travel beds are a great investment, especially if you travel a lot and don't want to leave your kid with a sitter. Spend more time with your child while still being able to travel the world as a family.