The 10 Best Waterproof Boots According To Travel Editors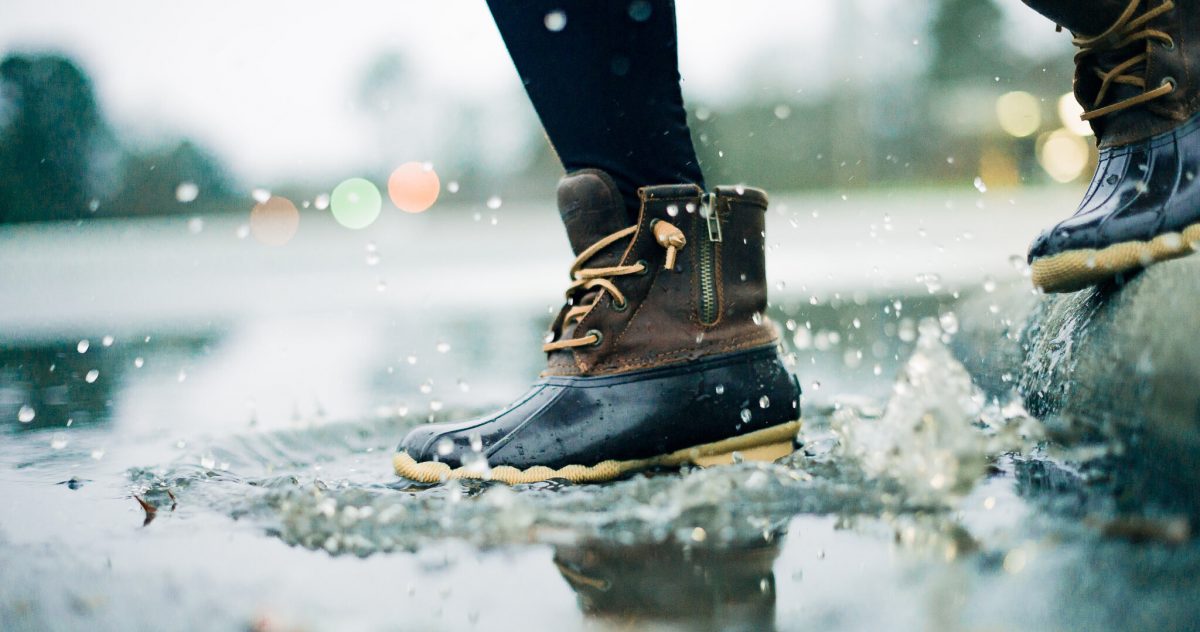 Are you a frequent traveller? Or are you planning to travel soon? Do you love hiking?
I'm sure you don't want any delay in your journeys caused by a sore foot because of an incompatible shoe. As a traveller, you must note that you might encounter reoccurring events of varying weather conditions.
However, with the right travel kit and the right kind of boots, these varying conditions would nothing but a breeze to you.
In this article, we listed 10 of the best waterproof boots for you.
This waterproof travel boot is a slip-on. Its exclusive use extends to your everyday casual jobs, helping your feet get comfortable despite the many miles you walk in them.
The Blundstone's 510 features a 2.5 mm long and thick weather-proof leather, which has been designed in such a way that it reduces shock by 33%.
This waterproof hiking boot also has a removable Cambrelle footbed. This feature helps in transferring moisture away from the feet. It includes a dual-density polyurethane outsole which is as well injection moulded. This helps in creating a softer step for its user.
Another plus is the high-quality elastic panels, and finger loops designed at the top of the boot. This is put to place in order to make it easy to fit and to remove.
All in all, Blundstone's 510 is for comfort and durability. This is your go-to boot for travelling and walking long distances.
2.
Simmens Weather Waterproof Boots
The Simmens Weather Waterproof Boots is made of 100% imported cow leather, pig leather, lamb suede, and dyed sheep's fur.
With a shaft measuring up to 8 inches from the arch, the boot is one that is great for walking around the cities, especially in wet weather conditions. It also features a spider rubber outsole, which aids traction and comfort.
Whether you're wearing leggings, tights, skirts, or skinny jeans, these boots would definitely go well with any kind of outfit.
3.
Merrell MQM Hiking Boots
The Merrell MQM Hiking boots are used for hiking. The tactical boot uses a Gore-Tex membrane, which helps in keeping moisture away from the feet during travel – even when you're on a river route.

Another plus is its light weight and resistance to stiffness!

Its hybrid design is something you should consider. One pair would suit every athlete who'd like to take his or her career to the next level. You should definitely consider getting a pair of this.
4.
UGG Women's Waterproof Lorna Boot

This product is one of UGG's waterproof boots. The Lorna boot for women is a perfect representation of fashion meeting comfort.

Adorned with leather ankle straps with metal buckles and a rubber outsole, a pair of these boots would take you just everywhere you can think of. You can call it your perfect match!
5.
Timberland Kenniston Lace-Up Boot

This Timberland waterproof boot is made of 100% leather. Awesome, right?

It's made premium from an IWG silver-rated tannery, which adds comfort and durability. The Timberland Kenniston Lace-Up Boot is made of a synthetic sole with an Ortholite footbed.
With all of these combined, maximum comfort is guaranteed for you!
6.
Columbia Newton Ridge Waterproof Amped
The Columbia Newton Ridge Plus Waterproof Amped boots have bright red laces, clunky-looking soles and made of strong leather.

Generally, these boots are best for shorter hikes. Although, because of their sturdy nature, they last longer and good for more strenuous outings.
7.
Danner Mountain Light Cascade

The Mountain Light Waterproof Hiking Boot for women is was made as a tribute to one of the manufacturer's hiking boot which is believed by many to be the greatest backpacking boots of all time.

This hiking boot is made exclusively in the USA and comes with a Sienna Cache leather.

Although the series of this product aren't rocky boots, these boots are still long-lasting and have a non-declining comfortability for the wearer's feet.
8.
Wolverine Bandit Boots
These Wolverine boots are a series of waterproof boots which are known for its flexibility and athletic fit.

The incredible light weight of these boots is an absolute plus, alongside the rubber pads, which adds comfort and cradles its user's heel.

These waterproof shoes come with a removable dual-density PU footbed and a very reasonable price.


The women's Tofino boots are a must-have for any female traveller out there. The Tofino II is regarded as one of the best performing and efficient waterproof boots, especially during winter.

This boot doesn't shine under a particular category since it's basically an all-rounder. It is sleek, comfortable, and has a unique design. However, this boot isn't for long walks or extensive hikes.
The Tofino II boots were made exclusively for short hiking.
10.
Sperry Women's Saltwater Rain Boot
Last but definitely not the least, the Sperry Saltwater Rain Boot for Women, as the name implies, is worn for rainy conditions.

This waterproof boot features a warm micro-fleece lining in inside and has a non-marking rubber sole, which makes it suitable to act as rocky boots.
Even with a varying shaft length and circumference, this saltwater rain boot still is a good pair to have.
As an end note, we'd like for you to understand that getting good quality waterproof boots is an investment that should be taken to heart. Take your time in selecting which one is best for you. No one is rushing you after all.