15 Best Irresistible Gifts for Every Hiker in 2020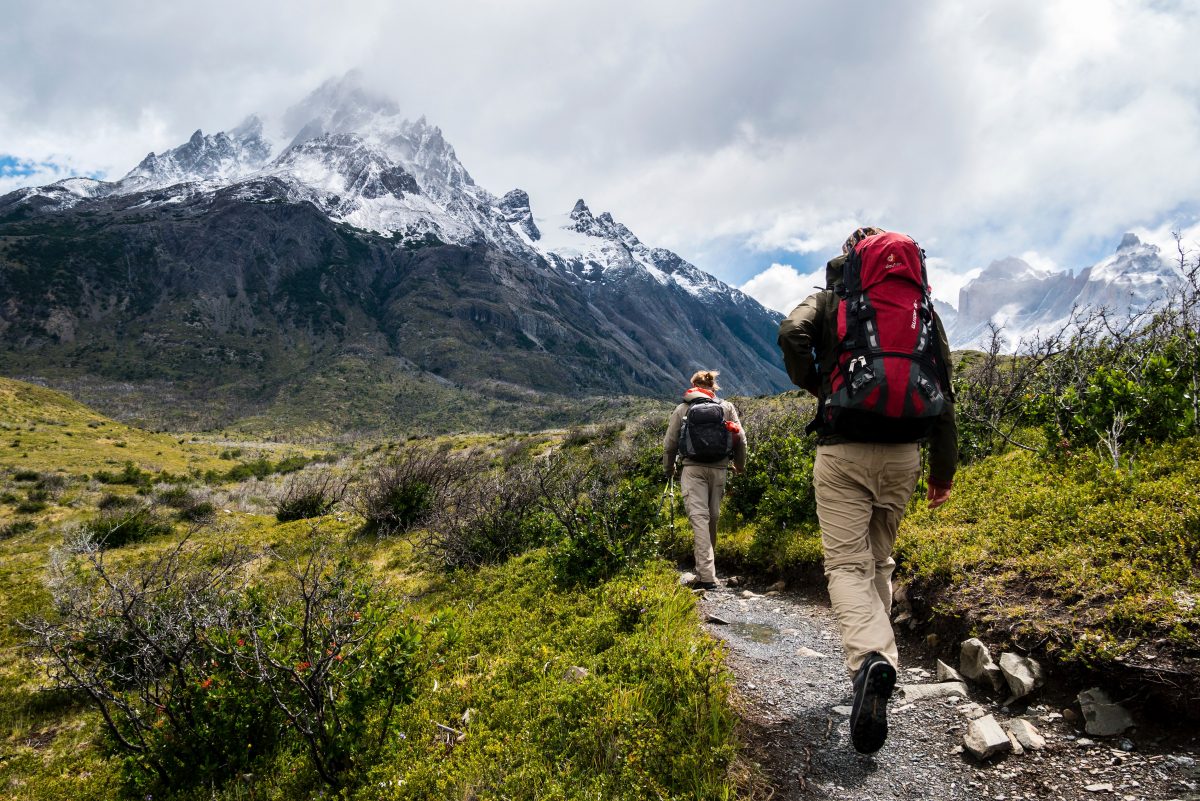 Hiking is one of the most popular outdoor activities travelers of all ages would like. Whether if it's just a casual hike around the national parks in California or somewhere else around the world, the feeling of being in serenity is pleasing. So, if you've landed here, chances are that you're a hiker yourself or someone around you is an avid hiker too. Regardless, if you're in search of a perfect hiking gear that'll put a smile on your loved ones, we got you covered. Here are some of the most irresistible gifts hikers can't say no to.
1.
Sawyer Squeeze Water Filter System
Available both on Amazon and Rei, the Sawyer Squeeze Water Filter System comes with two pouches that can contain 32 fluid ounces of water. It also comes with a cleaning device and other accessories which makes the filtration system more portable and compatible with other outdoor activities.
Similar to other Sawyer water filter products, a person can drink directly from this particular water filter system. This product, however, allows users to squeeze untreated water from a soft bottle through the filter's hollow-fiber membrane to be able to effectively filter out the impurities. This water filter is able to remove impurities and more than 99.99% of bacteria.
No matter how prepared a person is for a hike, you can never be too prepared. In any hike, hydration is a must, but the supply of potable drinking water is highly limited. So if you're thinking of giving outdoor gifts for hikers, consider getting the Sawyer Squeeze System.
2.
Garmin inReach Explorer+
Despite technology having a wider reach now than in previous years, many prime hiking spots are still out of data coverage. So, to be safe in case of emergencies, give your loved one the Garmin InReach Explorer+. It's one of the pricier gifts in this list, but it's definitely one worth giving any hiking enthusiast in your life.
To put it simply, the Garmin inReach Explorer+ functions both as a GPS tracker and as an emergency satellite messenger. It provides hikers with their location information, including maps, tracks, and waypoints. Additionally, it's also used to send SOS signals and messages in case something goes awry during a hike. SOS messages aren't the only types of messages it can relay, as this gadget also lets hikers send text messages to anyone, even if they're out of mobile coverage areas. Monthly and yearly subscription plans are also available for users.
3.
Black Diamond Spot Headlamp
Seasoned hikers know that a headlamp is a must in any and every hike. Even if hikers go on a day hike, something unexpected can cause them to become lost just as the sun goes down. To ensure safety during such scenarios, they should always carry a headlamp with them. What better gift to give your hiker loved one than the Black Diamond Head Lamp.
This headlamp is known for being sturdy enough to withstand all types of weather conditions. On max mode, the Black Diamond Spot Headlamp can produce 300 lumens. It also features a red LED, a memory mode for your settings, and a safety lock. It can last up to 180 hours of use and it's powered by only 3 AAA batteries.
4.
The North Face Chimera 18 Backpack
When going on a trip along a trail, hikers need a reliable and lightweight backpack where they can store their things. So, one irresistible gift for hikers you can give your loved ones is the North Face Unisex Jetster.
This backpack boasts a light carrying weight with 18L packing capacity. It also features the Dyno Cinch compression system, an innovative feature that helps in self-balancing and load management. The backpack is also equipped with gear loops, zippered pockets, and attachments where hikers can pack or attach their hiking equipment.
The North Face Chimera 18 Back Pack is available in two color schemes: asphalt gray/tin grey and urban navy/bomber blue.
5.
Black Diamond Trail Trekking Poles
On a long day of hiking, trekking poles have become many hikers' best friend. They help hikers balance on hard-to-cross terrain, all while also helping to conserve energy. However, like many hiking equipments, trekking poles need to be very sturdy to become reliable. One of the best gifts for hikers you can get is the Black Diamond Trail Trekking Poles. Send this to a family member, friend, or significant other who loves hiking, and they'll surely appreciate it.
Available in men's and women's models, Black Diamond's Trail Trekking Poles offer balance and comfort to the hikers who use them. It also features an updated grip that gives its users more comfort and control over the poles, making it wonderful to use in any type of terrain.
6.
Marmot Tungsten 2P UL tent
An overnight backpacking trip or even a full-blown multiple-day camping trip is something many outdoorsmen will enjoy. And what better thing to gift them than one of the most essential camping accessories any hiker needs — a tent. But with so many options to choose from, it might be hard to pick only one.
We recommend gifting the hiking enthusiast in your life the Marmot Tungsten 2P UL tent. Apart from being affordable compared to other tents, it provides hikers with enough room to live in for an overnight trip. When folded, this tent weighs 3 pounds and 10.8 ounces. While it may weigh a bit heavier than other tents when packed, it's still easy enough to carry during a trek. Additionally, it's a tent that's quick and easy to pitch. The Marmot Tungsten is one of the best camping gear options you can give as a gift.
Whether it's to fulfill a great camping idea or a spontaneous decision to spend the night camping, a hiker needs the right equipment to sleep in. So, another one of the many awesome gifts for hikers you can give are comfortable sleeping bags. When it comes to sleeping bags, you're looking for comfort, room, durability. and price. And in line with that, we recommend getting the REI Co-Op Magma 15 sleeping bag.
The REI Co-Op Magma 15 sleeping bag offers both room and comfort in the best ways possible. It allocates a generous amount of room for a person's leg and feet, all while keeping a snug fit over the body to keep it warm. This sleeping bag also features an 850-fil hydrophobic down insulation that helps keep you comfortable and warm, even while sleeping in temperatures as low as -9.5 degrees Celcius.
Apart from those, it's also made with water-resistant fabric, and it has sturdy zippers and a pillow-compatible hood. In terms of storage, the REI Co-Op Magma 15 can be compressed down into a small size, which makes it a breeze to pack and carry.
8.
Hennessy Hammock Ultralite Backpacker Zip
Some of the best alternatives to camping tents, provided that the weather is great, are camping hammocks. Apart from being lighter and less bulky, hammocks are also easier to set up. Another one of the many irresistible gifts for hikers that you can get is the Hennessy Hammock Ultralite Backpacker Ziphammock.
Despite only weighing 1 pound and 5 ounces, this hammock has a weight capacity of 200 pounds. Additionally, it's designed to hold its shape to ensure that anyone sleeping in it will feel comfortable for the entire night. It's also equipped with a rainfly that's guaranteed to keep a hiker dry, and it also has netting to protect its user from any bugs out in the wild.
9.
Goal Zero Nomad 50 Power Panel
In this day and age, the use of portable technology has become commonplace. However, on a hiking trip, no one wants their electronic safety gear and smartphones to run out of the battery. While most batteries and battery packs can last an entire day, sometimes this is not enough. Not having back up batteries is even scarier when you're faced with an emergency situation. To make sure that the significant person in your life will not be affected by this conundrum, get them the Goal Zero Nomad 50 portable power panel.
This portable solar panel acts as a charger for your electronics instead of a battery pack. A hiker can directly connect and plug your gadgets to it so that they can charge. Alternatively, this charger can be used to top up backup USB battery packs in case of emergencies. To make things more convenient for its users, the solar panel has an LED that indicates whether it has access to enough sunlight or not.
10.
Gear Aid Tenacious Tape Gear Patches
The best gifts for hikers don't need to be expensive. In fact, some of the coolest gifts are affordable yet more thoughtful than many hiking gifts you can find out there. One such gift any outdoorsman will definitely appreciate are Gear Aid Tenacious Tape Gear Patches.
When dealing with nature, a lot of outdoor gear can get ripped and damaged. Without a proper patch, some of them can become unusable, especially those padded with insulation. With the Gear Aid tape, a hiker can patch up holes and tears in their gear to make it usable again.
Gear Aid's Tenacious Tape Gear Patches come in many different fun shapes and sizes. It's a unique camping gear or item any outdoorsman will be grateful for.
One of the best hiking or outdoor accessories you can give a hiker is a portable stove. Apart from being able to cook a simple and warm meal, having a portable stove lets hikers boil water to make it drinkable. In line with this, we recommend getting the MSR PocketRocket2.
MSR's PocketRocket 2 is a portable stove that's impressively lightweight and compact, weighing only 2 ounces. It's also a durable stove that's worth your money. It features simmer control and it's able to boil water quickly.
When going on an outdoor trip, the most important tip every hiker and outdoorsman knows is to pack light. However, they also need to carry enough nutrition that will last for the entire trip. There isn't a better gift for hikers than food hiking supplies, such as Patagonia Provisions.
Patagonia Provisions are known to be some of the tastiest yet easy to carry provisions that any hiker can get. Patagonia also provides a wide variety of food to choose from. They offer fruit bars, packed soups, and even protein-packed food, like salmon and jerky. They're easy to pack, so your hiker friend can definitely carry enough for the entire trek.
13.
Merrell Moab 2 Waterproof Hiking Shoes
Footwear is a crucial piece of hiking gear, and the best ones take a premium on durability, performance, and comfort. One of the best hiking shoes you can buy an avid hiker is the Merrell Moab 2 Waterproof Hiking Shoes. The brand itself is known to produce top-notch outdoor footwear, and the Moab 2 model is one of their best offerings.
The Merrell Moab 2 Waterproof Hiking Shoes provides wearers with top-notch comfort. It's lightweight and easy to walk in. Furthermore, the interior is soft and snug that anyone wearing these will immediately feel great support and comfort, even if they're brand new. This model of shoes has everything you need to stay comfortable for a long hike.
14.
Mountain Hardwear Kor Preshell Hoody
A piece of essential outdoor gear a hiker always needs is the appropriate attire. The right type of clothes is needed to protect a person from the harsh conditions nature might throw at them. One piece of hiking gear you can give a person is a good wind shell jacket. And for this, we recommend Mountain Hardwear's Kor Preshell Jacket.
What makes the Mountain Hardwear Kor Preshell Hoody a worthy gift for hikers? Well, it's one of the most breathable wind shell jackets available in the market right now. It's made of the Pertex Quantum Air fabric that lets it stay wind-resistant all while letting a bit of air permeate through the jacket.
Apart from the material it's made of, the Kor Preshell also features a snug fit, with its elastic hem preventing it from riding up your body. It also has a non-adjustable hood that provides more warmth to anyone who wears it. It's also equipped with two pockets and moderate wet-weather protection. The Kor Preshell is also known to feel soft, as it feels more like a shirt than a windbreaker when worn.
15.
Victorinox Swiss Army Pocket Knife
When a person is in the great outdoors, any tool can come in handy, especially in cases of emergency. So, one of the best gifts for hikers that you can get are portable multi-tools.
The most popular portable multi-tool out there (and for good reason!) is the Victorinox Swiss Army Pocket Knife. It's equipped with 15 tools that you can use in almost any scenario. Some of these include a 2.45-inch blade, a pair of mini scissors, a Phillips screwdriver, a bottle opener, and a serrated wood saw, among many others.
Of course, its unlikely for someone to use all 15 tools in this Swiss Army Knife for one hiking trip. However, that doesn't make this gift useless. Apart from its use while hiking, the person you're gifting this will be able to it for everyday tasks. This makes the Victorinox Swiss Army Pocket Knife something worth giving.
Safety First, Always!
While hiking is definitely one of the most gratifying outdoor activities one can do, it also has its dangers. The first thing hikers know to prioritize is their safety, and many accessories have been made to help keep a hiker safe. So, if a special occasion is coming up, whether it be a birthday, an anniversary, or a holiday, find a gift for your hiker friends that are useful. Usually, the most irresistible gifts for hikers are the ones that had a lot of thought put into it.