Best Camping Chairs for Your Outdoor Vacations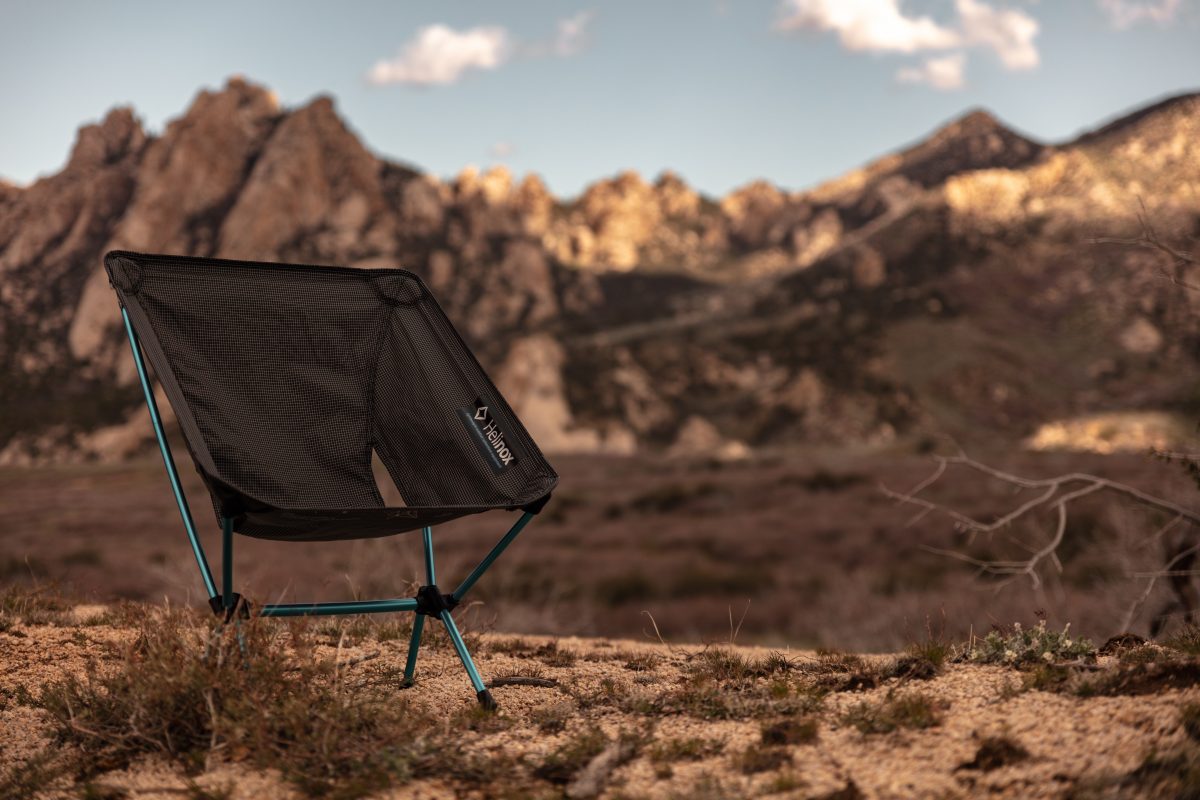 The last thing you want to do is have to sit on the ground or some uncomfortable rocks on that next outdoor vacation. So, to keep that from happening, what you need to do is invest in some great outdoor chairs. There are many varieties from hundreds of brands. You might feel overwhelmed when it comes to deciding which one is the best to add to your camping essentials.
In this guide, we will look at how you can choose the right chair for your needs and present some of the best camping chairs for your outdoor vacations. So, sit back and relax! Let us do the work for you!
What Makes a Good Camping Chair?
There are always factors that define what is good about any product you are looking to buy. The ones below are for those folding chairs that will make any outing in the wide world of nature more comfortable.
Size
These portable chairs come in all shapes and sizes nowadays, and so, considering your height and other physical attributes, you should choose a chair that will be comfortable and able to support you.
Portability
The next thing to look at is how easy is it to transport. Most chairs are fairly convenient, but considering the size and ease of takedown could help you narrow the field down.
Comfort
You are taking that vacation to get a little R & R, right? Well, then making sure the chair is comfortable is a key factor to consider. Does it have cup holders? Is it made from breathable materials? Does it have a canopy? All these attributes could lead to a much more comfortable chair for you.
Price
Budget is always a concern. There is a wide range of price points. And you need to be able to feel comfortable with the quality and the impact on your wallet. So, look for a chair that has the features you want for the price you can afford.
Style
We all want a memorable camping experience, and aesthetics usually don't matter. But the last factor you may want to consider is style. After all, just because you are in the great outdoors doesn't mean you can't look good while you are there.
Best Camping Chairs
So, these are the factors to consider to help you choose the right chair for you. And we have curated a great list of some of the best options available to you. Here are some of the best camping chairs that will be great for all your outdoor activities.
1.
ALPS Mountaineering Folding Camping Chair
The first chair on our list comes to us from ALPS Mountaineering. It is easy to use and transport-friendly as it's a foldable camping chair. The Alps Rendezvous is a great choice if you are looking for a low-profile durable chair that will allow you to sit at the campfire in comfort. Though if you need any neck or head support or have issues getting up and down easily, this model is not a great choice for you.
2.
Kijaro Dual Lock Chair
The Kijaro Dual Lock Chair is a lightweight easy-to-transport camping chair. Everything, from the built-in carrying strap to the incredibly lightweight material used in its frame construction, makes this camping chair from Kijaro an excellent choice for any outdoor lover.
It also is great for people who suffer from back problems. This is because it offers some good support to that area of the body. The Kijaro Dual Lock Chair is easy to set up. But the material used for the setting part does tend to get a little dirty. It also has small cup holders and is not as durable as other models.
3.
Kelsyus Original Canopy Chair
If you are going to be sitting out in the sun while you enjoy the gifts that Mother Earth has given us, then you may want a nice chair that comes with a canopy. That is one of the big benefits of the Kelsyus Original Canopy Chair. It also is easy to transport and set up and is a very versatile chair.
You can use it on your camping trip or simply on your trip down to the soccer field to watch your kids kick that winning goal. The one thing of note is that the strap can be a little feeble. But with a UPF canopy and a nice sized up older you may be able to overlook that.
When you are camping, fishing, or doing whatever outdoor activity you fancy, one of the most annoying things is to end up with your chair stuck in the mud. With Helinox Chair Zero, that is not a problem.
This easy-to-transport well-ventilated option is the perfect choice for every fisherman in the world. The only problem is there's no place to house your beer! This chair does not have any cup holders. The addition of that feature would make this pretty close to perfect.
5.
REI Camping Co-op Flexlite
REI is one of the leading names in outdoor equipment and accessories. So it is no wonder that they find themselves on a list of the best camping chairs. The REI Camping Co-Op Flexlite is a comfortable, lightweight, and budget-friendly option for outdoorsmen and women of the world.
It does have less stability than some of our other choices, but if you're vacationing on a budget, these chairs will suit your needs.
6.
Blazing Needles Double Papasan Chair
If you want a little more comfort and style, then choosing the Blazing Needles Double Papasan Chair is a good way to go. It will not offer as much ease in transport, unlike some of the other outdoor foldable chairs we have discussed, but it will make for a comfortable time around the campfire.
There is no frame included with this cushion so it is also a little pricier as you will need to purchase a Papasan frame. If that is not what you are looking for, then keep reading — we are sure we have something that will work for you.
If you want to snuggle with that special someone (or if you just want more room to yourself) the Kelty Loveseat is an excellent option. It is one of our options that gives you extra comfort with built-in padding and is supremely stable (no wobble).
This chair is well built to be durable and easy to transport; plus, it has great cup holders. It is a little heavy due to the padding and it does not breath very well. But if you want a sturdy, roomy, and comfortable chair, then the Kelty Loveseat fits the bill.
8.
Coleman Broadband Camping Chair
This entry from Coleman is a great choice for any person looking for an easy-to-carry chair with extra room. It also comes with adjustable arm heights which is a nice additional feature not available on other models.
However, the Coleman Broadband Camping Chair has had some user complaining about the angle of the back leading to little discomfort after extended use. All in all, this chair lives up to the reputation of the Coleman name.
The one drawback is not a universal issue. So if the other features of this chair fit your needs, you just may want to make this your go-to camping chair.
9.
TRAVELCHAIR Big Bubba Chair
The Big Bubba Chair is a great way to relax while you let your line float in the water waiting for the big one to nibble on your bait. It is equipped with a leg rest and is a durable and well-crafted chair. Easy to set up but a bit of a heavy transport dies to the steel frame.
It has a cup holder and so with everything else this truly is a great camping chair especially if you are going to get a little fishing in. It is not as budget friendly as other on our list, but it is well worth the hefty price tag.
10.
GCI Outdoor Freestyle Rocker
You want to be able to get up and grab your s'mores or beer easily, right? Well, with the GCI Outdoor Freestyle Rocker, you will be able to do that while getting an ultra-supportive chair. This chair is easy to set up but not so easy to pack.
It packs rather large, and there is some consistent maintenance that you will have to do to make sure that the rockers are working at optimal levels. If you are looking for a chair that offers one of the best back supports in the game, then this is your camping chair.
Final Thoughts…
So, there you are — the best camping chairs for your next outdoor vacation! No matter what style you go with, you can't go wrong and you will know for sure that you will be sitting pretty among all the glory and grandeur that is nature.
Whilst choosing which chair you want to buy, you might also want to take a peek at the best family pop-up tents available, too!