Your Guide To The North Cascades National Park In Washington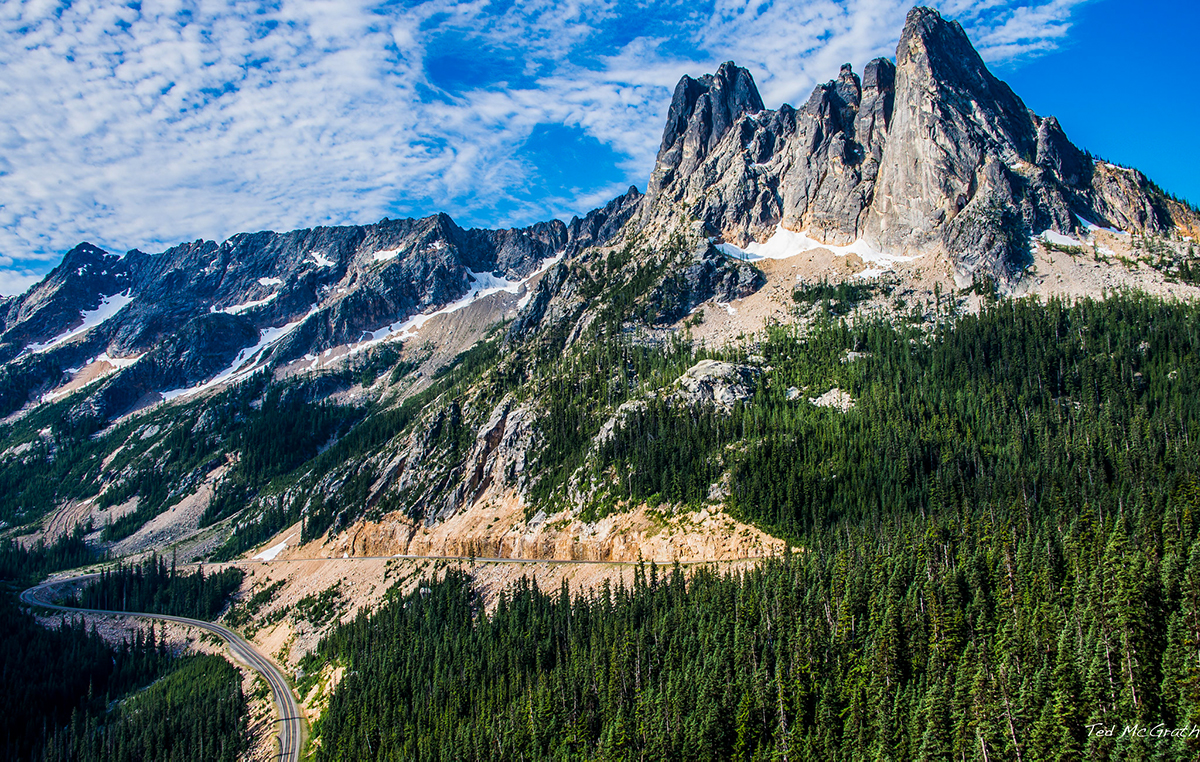 Marvel at the beauty of nature and visit North Cascades National Park. As you make your way to British Columbia along the western coast of the United States, make sure you check out this park and all of its natural wonders. Dubbed as the 'American Alps', the mountains are home to magnificent glaciers and verdant forests comparable to those in a fairy tale.
It's no wonder that this and its Nation Park Complex is one of the most visited attractions in Washington State. The North Cascades National Park complex was designed to preserve the natural beauty and majestic landscapes of this majestic region. With its lush greenery, you'll get the chance to be in touch with nature and engage in many fun activities in the park.
What To Do?
Blessed with scenic views, the North Cascades National Park is a great place to spend your vacation any time of the year. Spring or winter, the spectacular vistas will make the stay worth your while.
If you don't have much time to spare, then you can simply take a nice scenic drive down State Route 20, which cuts through the entire park. But if you're ready to explore this expansive park, then listed below are some of the things you can do.
1.
Set Up Camp At One Of The Many Campgrounds
Don't forget your tent because we all know camping is the number one activity at the North Cascades National Park. You can choose to set up camp among the park's five main campgrounds. However, the grounds' availability varies so you need to take note of that when planning your trip.
Most of the individual campsites within these campgrounds are limited to 8 people, 3 tents and 2 vehicles. If you want to camp, make sure to purchase locally-sourced firewood. Collecting firewood from the surrounding forest is prohibited.
The five main campgrounds are:
Goodell Creek Campground – Main Campground is first-come, first-served, while the Upper and Lower Group Campgrounds have a reservation system.
Newhalem Creek Campground – Reservation system
Gorge Lake Campground – Reservation system
Hozomeen Campground – First-come, first-served
Colonial Creek Campground – North Loop is first-come, first-served, while South Loop has a reservation system.
The most popular among these grounds is Colonial Creek. It has a great central location and has a public pier and launch which gives you access to Diablo Lake. This campground is near to many hiking trails including Thunder Knob, which is one of the best hiking trails in this park.
Although if you aren't into roughing it up, there are resorts at the park that you could stay in as well.
You can choose many hiking trails for simple day hikes, and several long backpacking routes are available as well. Amazing views of the mountain range are guaranteed as you walk along these trails. Hiking trail maps that you can download are available on the North Cascades National Park's website.
One of the most famous hiking trails is the one to Desolation Peak. This is where the writer Jack Kerouac found his inspiration for two of his stories. The lookout that he manned is still there and is a destination for many literary enthusiasts.
Some trails also lead you to Komo Kulshan, a large volcano that looms over the landscape at the northern part of the park. However, you're also allowed to wander the trails and find hidden wonders of nature. Who knows? You might even find your own inspiration as you hike along the path.
Besides the majestic peaks of North Cascades National Park, the park also has multiple lakes and rivers. In fact, one of the biggest rivers on the western side of the country is found near the park's borders. The Skagit River is responsible for the majority of the fresh water that empties into Puget Sound.
This river is known for its picturesque quality and its waters which is home to salmons and trouts. You can have multi-day trips up the river or get your canoe in the water at any of the amazing lakes. Taking a cool and leisurely paddle on the crystal clear water, surrounded by stunning scenery is definitely a great way to spend a day or two.
You can canoe, kayak, or motorboat on any of the four main lakes which all have launches available. Boat-in camps at Ross, Diablo or Chelan Lakes are open as well. Make sure to check out the National Parks website for guidelines for this.
You can also enjoy some whitewater rafting as well. Make sure to check that site out for guide suggestions as well.
4.
Go Fishing In The Skagit River
If you want to relax and simply take in the beautiful views, you can go fishing along the Skagit River. You can spend some quiet time alone or just chill with your companions. Plus, with the fish you catch, you don't have to worry come dinnertime.
The river is home to a few anadromous fish species like salmon or throat trout. Each lake has its own unique catch within them as well. If you're lucky, you might even catch a rainbow trout in some of the lakes.
However, please make sure that you abide by Washington State regulations and have the proper documentation including a fishing license, which you can read on their website. You'll need to know which season is open for each body of water as well.
5.
Learn More About Nature at the Environmental Learning Center
If you're looking for an educational outlet on your nature getaway then visit the Environmental Learning Center at the heart of the North Cascades National Park. You can join in some of the institutional programs available in the center, which is built around the culture, history, and conservation of this beautiful park.
The learning center is also a great starting point for many different hiking trails.
6.
Ski During Winter At The North Cascades National Park
During the winter, the park becomes a skier's dream. Full of great cross-country skiing paths, you can experience this majestic park as if a white veil of snow has been draped all over its mountains. Tour companies offer plan excursions that come with a guide, which could be a great way to meet fellow skiers and remain safe.
If cross-country skiing isn't your cup of tea, there are several ski resorts close to the park as well.
7.
Take A Scenic Drive Through State Route 20
Even if you're simply passing by or on your way to a campground, make sure you take a scenic drive along the park. You can cruise the State Route 20 and get some Instagram-worthy shots. Pull over at the several vista points, take out your camera, and pose along with the beautiful background.
Information You Need Before Heading Out
Make sure you know where you're going. That's why having a map of the park is one thing you shouldn't forget. Your safety must be your top priority.
Hours of Operation
North Cascades National Park is always open. However, during winter months and the heavy weather it brings, make sure to check if the park hasn't posted a closed notice.
Entry Fees
Park access is entirely free. However, fees might be applied at the campgrounds. Besides that, car parking is free as well.
What are you waiting for? Invite your friends and family, and appreciate the beauty of nature together.
Are you and your family ready for a camping adventure at the North Cascades National Park? But not sure what camping gear to bring? This will help!