8 Best Places For Whitewater Rafting In Montana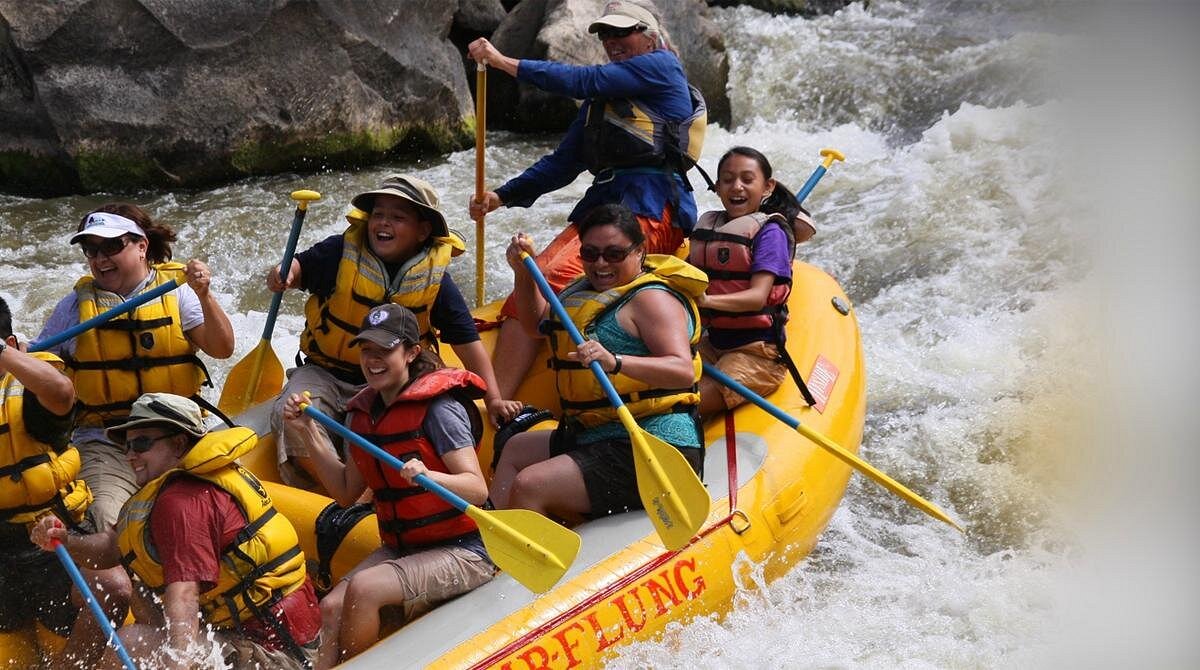 Montana, with its stunning landscapes and untamed wilderness, is a paradise for adventure seekers. And for those looking for an adrenaline-packed experience, whitewater rafting in Montana is an absolute must. With its crystal-clear rivers, challenging rapids, and breathtaking scenery, Montana offers some of the best whitewater rafting destinations in the United States.
From thrilling Class III rapids to heart-pounding Class V adventures, Montana has something for both beginners and experienced rafters. Whether you're a thrill-seeker seeking an adrenaline rush or a nature lover looking to immerse yourself in the beauty of the great outdoors, whitewater rafting in Montana promises to be an unforgettable experience.
In this article, we've compiled a list of the 8 best places for whitewater rafting in Montana. So grab your paddle, tighten your life jacket, and get ready for an exhilarating ride through the wild and scenic waterways of Big Sky Country!
Gallatin River
The Gallatin River, located near the iconic Yellowstone National Park, provides thrilling Class II to Class IV rapids, making it a popular destination for rafting enthusiasts. As you navigate through the impressive Gallatin Canyon, you'll be treated to breathtaking views of towering cliffs and majestic pine forests.
Middle Fork of the Flathead River
For a remote and wilderness-filled rafting experience, head to the Middle Fork of the Flathead River. Flowing along the western boundary of Glacier National Park, this untamed river offers a combination of exciting rapids and stunning mountain scenery. Keep an eye out for the abundant wildlife that calls this area home.
Yellowstone River
The Yellowstone River, the longest free-flowing river in the United States, boasts a variety of thrilling whitewater sections. From the challenging Yankee Jim Canyon to the scenic Paradise Valley, rafting on the Yellowstone River guarantees an unforgettable adventure filled with heart-pounding rapids and incredible geological formations.
Clark Fork River
Originating in the Rocky Mountains, the Clark Fork River meanders through western Montana, offering exhilarating rapids for both beginners and experienced rafters. The Alberton Gorge section is particularly famous, providing a thrilling ride through narrow canyons and rocky obstacles.
Missouri River
Flowing through the heart of Montana, the Missouri River offers a unique rafting experience with a mix of calm stretches and turbulent rapids. Explore the Upper Missouri for a more challenging adventure, where you'll encounter Class III rapids and stunning vistas of the surrounding Badlands.
Flathead River
The Flathead River, located in northwest Montana, offers both scenic beauty and exhilarating rapids. With its diverse sections, including the Middle Fork, North Fork, and Main Stem, there's something for everyone, from gentle floats to thrilling Class IV rapids.
Blackfoot River
Immortalized in Norman Maclean's iconic novel "A River Runs Through It," the Blackfoot River provides a fantastic rafting experience. Navigate through Class II and III rapids as you immerse yourself in the untouched wilderness and remarkable fishing opportunities for which the Blackfoot River is famous.
Bitterroot River
With its crystal-clear waters and scenic beauty, the Bitterroot River is a hidden gem for whitewater rafting enthusiasts. As you float through the stunning Bitterroot Valley, you'll encounter exciting rapids and have the chance to spot various wildlife species, including eagles and otters.
So, whether you're seeking a thrilling adventure or simply want to immerse yourself in the natural beauty of Montana, the 8 best places for whitewater rafting in Montana are waiting to be explored. Get ready to experience the rush of the rapids in this outdoor lover's paradise.
Conclusion
Montana is a haven for whitewater rafting enthusiasts with its stunning landscapes and thrilling rivers. Whether you are a beginner seeking a mild adventure or an experienced rafter craving adrenaline-pumping rapids, Montana offers a variety of options for everyone. From the iconic Yellowstone River to the challenging Gallatin River, each rafting destination in Montana promises an unforgettable experience.
Immerse yourself in the untamed beauty of Montana's wilderness as you navigate through the rushing waters, surrounded by breathtaking views of towering mountains and lush forests. The combination of heart-pounding rapids and serene surroundings creates a truly exhilarating experience that will leave you craving for more.
So, grab your gear, gather your friends or family, and head to Montana for an unforgettable whitewater rafting adventure. It's time to make lifelong memories and experience the thrill of conquering some of the best whitewater rapids in the state.
FAQs
1. What is the best time to go whitewater rafting in Montana?
The best time to go whitewater rafting in Montana is during the spring and early summer months when the water levels are high due to snowmelt. This usually occurs between May and July, offering the most exhilarating and challenging rapids.
2. Are there any age restrictions for whitewater rafting in Montana?
Age restrictions may vary depending on the specific rafting company and river. Generally, children above the age of 6 or 7 can participate in guided rafting trips. However, age limits may differ for different levels of rapids, so it's best to check with the rafting company beforehand.
3. What should I wear for a whitewater rafting trip in Montana?
It is recommended to wear quick-drying, synthetic clothing such as swimwear, rashguards, or moisture-wicking shirts. Avoid cotton as it can become heavy and uncomfortable when wet. Additionally, wear protective footwear such as water shoes or sandals with straps to keep them secure during the rafting adventure.
4. Do I need previous rafting experience to go rafting in Montana?
No, previous rafting experience is not necessary for most trips in Montana. Guided tours are available for all skill levels, from beginners to experienced rafters. Professional guides will provide safety instructions and ensure a memorable and safe experience on the river.
5. Can I bring my GoPro or other cameras on a whitewater rafting trip?
Most rafting companies allow you to bring small waterproof cameras or GoPros on the trip. However, be sure to secure them with straps or mounts to prevent them from getting lost in the water. It's also a good idea to check with the rafting company beforehand for any specific camera guidelines or restrictions.