Touring The World – Top 3 Things Everyone Should See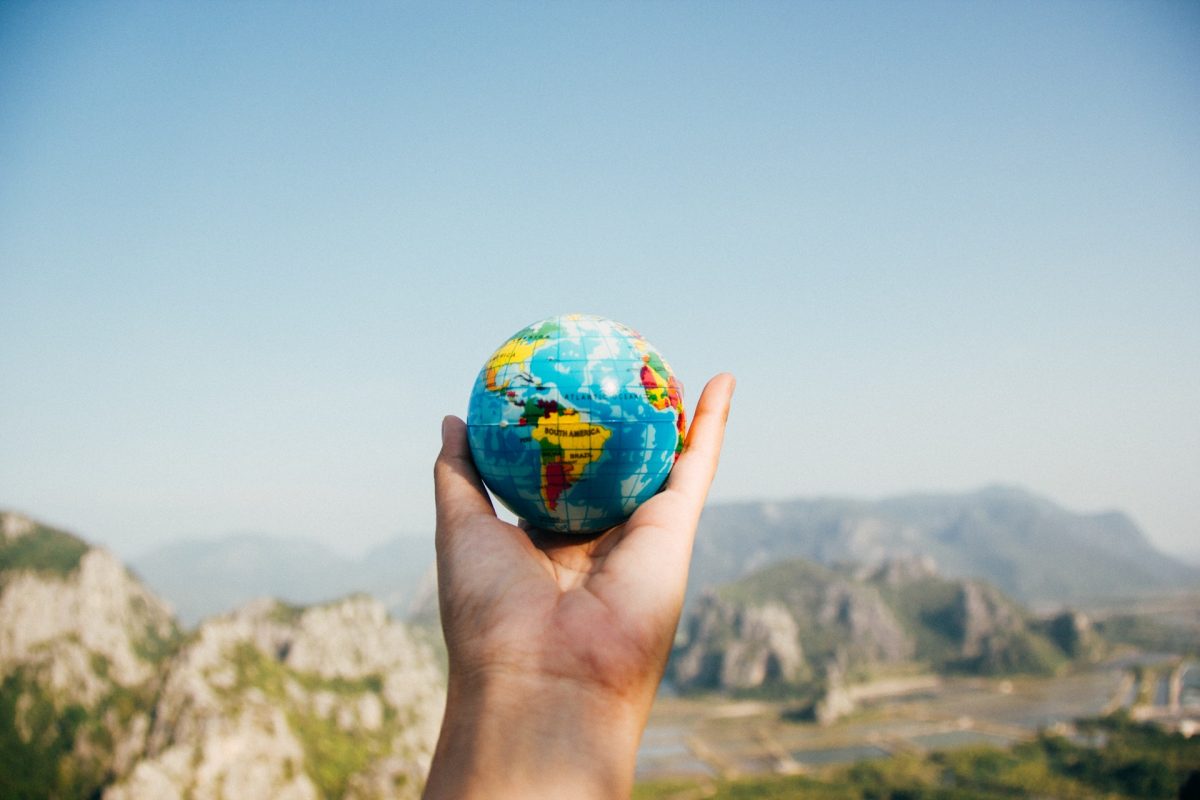 With plenty of destinations to choose from, just how do you decide with your travel itinerary? Where does one even begin? In this guide, we're going to give you the top 3 things everyone should see as they tour the world. We hope that you can find your way to these special destinations.
Top 3 Sights Around The World Everyone Needs To See
You have decided to leave the comfort of your home and see the world. Exploration is a human quality that lives in us all. Some of us just can't push it down and fit it into a mere few weeks a year.
Some travellers need to tour or wander the globe for lengthier periods of time in order to truly appreciate a place. When you're first setting out on this adventure, your friends and family may not understand and you may be overwhelmed with all the places and things you want to do and see.
The truth is that odds are you won't be able to see everything you want to. We know that the world has plenty more to offer than our top 3 choices. After all, this world is huge, and everyone has their specific passions and interests.
Travel is a highly personal thing, but all three of our sights will be good for any type of traveller. So without further ado, here are the top 3 locations every traveller should see at least once in their lives.
1.
Kirstenbosch Botanical Garden, Cape Town, South Africa
South Africa Tourism is booming as it should be. The country is laden with wondrous natural beauty and unique culture. One of the most beautiful things to see in South Africa is the Kirstenbosch Botanical Gardens.
This 500-hectare UNESCO World Heritage site is stunning with the cultivated gardens. The estate sits on the Eastern side of Table Mountain and is a great place to start your day of hiking. Smell the flowers of the Cape area. You wouldn't believe it's just a little bit away from the bustling city of Cape Town.
This garden offers so many fun outdoor activities. So if you're visiting Cape Town, you must take a day to enjoy it. Walk its majestic beauty and its awesome treetop canopy walkway. Pack a picnic and enjoy one of the local favourite spots or take a guided tour.
The wonder of the native vegetation and majestic views and vistas makes Kirstenbosch Botanical Gardens in Cape Town, South Africa definitely one of the top 3 places you must see on your world travels.
2.
Plitvice Lakes National Park, Croatia
Nestled in the new hotbed of Croatia's tourism are these 16 lakes. They're connected via waterfalls, which is a definite must-see. Located in Croatia on the border of Bosnia-Herzegovina, the Plitvice Lakes National Park is a natural beauty no one should miss.
Taking a day or even several to wander the paths and see the lush vegetation and beautiful wildlife will make you understand why this park is a UNESCO World Heritage Site. You can choose from many day tours, either Zagreb or Zadar.
The lakes are emerald green, and the amazing waterfalls are perfect for your Instagram feeds. The quiet and solitude are good for your health. Take time to stare into the crystal-clear lakes and watch the fish swim around.
Walk the wooden pathways that line the trails of this magnificent park and fall in love with the beauty of Croatia.

3.
The Grand Canyon, Arizona, USA
America may be known for its Hollywood stars and other larger than life characters, but one of the most amazing things about the U.S. is its natural beauty. You have a wide array of choices to see but none is so profound as the Grand Canyon.
Take a short drive from Las Vegas to the deserts of Arizona and behold this massive natural wonder. It can be seen on foot, by car, by boat, and coolest of all, by air. And by horseback too!

Its beautiful mountains illuminate at sunset, transforming the dull mountains with majestic colours. Nothing is quite like the Grand Canyon. That's why it's a sure-fire entry on a list of the top three things you need to see as you roam the globe.
Want To See More? Here Are Three More Sights For You
We know we said we'd only give you three of the top places to see, but you really have to see more of the world. Taking time to curate this list and the bonus locations is just our way of making life a little easier for your travels.
4.
The Great Barrier Reef, Queensland, Australia
The Great Barrier Reef is a natural wonder that sadly may not be here forever. Take a trip Down Under to see one of the largest coral reefs. You might even meet Nemo or Dory as you dive into their home.
Not much of a swimmer? Don't worry. Simply take a boat out to feel peace and tranquillity. Calmly enjoy floating along the edges of this ever-decreasing natural wonder.

5.
Redwood National Park, California, USA
You want to see some tall trees and a lush forest park? Then drop by the Northern part of California and check out the famous Redwood National Park. These massive trees can grow to be over 300 feet tall.
And they have a unique red hue to their trunks. This immense park is great for hiking. You can also take a scenic drive or do any number of other fun outdoor activities. This park is just another example of the wide variety of amazing natural beauty housed within the borders of the U.S.
If those destinations aren't your cup of tea, then maybe head down to South America. Venturing the long path to reach the summit of what was once a mighty city may just be what you need. Peru's mighty mountain city, Machu Picchu is a beautiful example of ancient civilisations.
Although it only dates to the 1400s, you can see how they lived. Backed by the stunning backdrop of the Andes mountains, it may take you a little to hike up to the top. But once you see those stunning vistas, you'll be glad you did. Tours are available where you get to explore the site for a day.
Final Thoughts…
So, with access to the internet, you can book tours, map out your route. Or you can simply load up on all the amazing history and information you need to make your trip even better.
Figuring out what to see and when to see them is sometimes the hardest part of travel. If you're anything like us, then all you really want to do is grab your passport, hop on the plane, and start your latest adventure. That's why we wanted to build a quick list of must-see destinations.
Hopefully, these will help you get a jump on all that planning. Go on. Pack your bags and get ready to see our top 3 choices of the most stunning places in the world. The world is your oyster!
Ready to travel the world and see these wonderful sights? Pack your bags like the traveller you are and here are some tips to help you with that.