Top 10 Things To Do Near Little River Casino Resort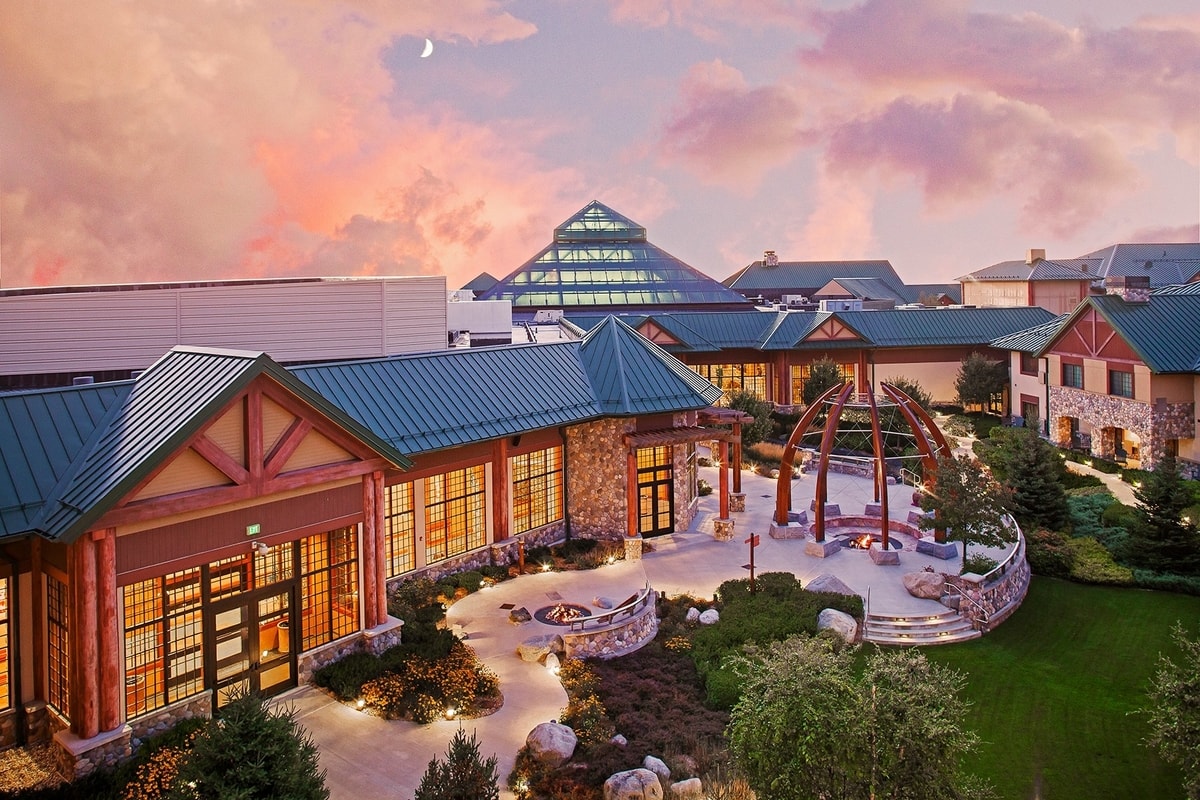 Visiting the Little River Casino Resort in Manistee, Northern Michigan is a pleasurable way to spend the holidays or weekends. Here, you have various options to choose from, such as Standard Rooms, Luxury Suites, Mini-Suites, and Fireplace Rooms. Above all, this resort offers natural-inspired designs and features such as its eco-friendly landscapes and groves.
Further, the resort features complete and beautiful amenities such as free Wi-Fi, a private fitness center, indoor and outdoor pools, a hot tub, a spa, salon treatments, and other high-end yet affordable experiences. The food? It's superb! The resort offers five dining concepts with enticing selections that will surely satisfy every taste. Since you're here, explore the attractions surrounding the resort.
Where To Go And What To Do Near Little River Casino Resort?
A better way to maximize your stay at the Little River Casino Resort is to tour around its surrounding destinations. There's more to see and experience outside the resort, and most are just a few kilometers away. Here are some of them:
1.
Hit A Hole In One In Manistee Golf and Country Club
The Manistee Golf & Country Club is one of Michigan's oldest operating golf clubs. It was incorporated in May 1901 by a group of businessmen and local lumber barons. On that year's summer, the Canfield-Wheeler Farm turned into the nine-hole golf course. In the 1920s, nine more holes were laid to complete the 18-hole course that remains until today.
In 1965, the selling of residential building sites made it possible to expand the clubhouse further. Today, the course continues to attract local and foreign golf enthusiasts, including mystic seekers and nature lovers. It remains in pristine condition even though it was purchased long ago.

It is neither the longest golf course in the area nor does it present the most challenge and excitement. But, the course's middle-front nine and middle-back nine provide one of the most spectacular views of Lake Michigan. So aside from the entertainment relief, it gives you a rustic experience to soothe your mind, body, and heart.
Among the golfing amenities provided here are driving range, chip/putt, a restaurant on-site, club rental, and outings service. All these make it a popular getaway.
Address: 500 Cherry St, Manistee, MI 49660
8.8 km away from Little River Casino
2.
Explore Magoon Creek Nature Area
Part of the Filer Township Parks and Recreation, the Magoon Creek Nature Area offers the perfect venue for outdoor enthusiasts, soul-seekers, and of course, nature lovers. Here, you can go biking on well-established trails along with tree stands and grassy lawns.
Hiking is also a favorite activity here. As you follow designated paths, expect to meet and experience nature's gifts and surprises. One of the best spots here is Magoon Creek. By just looking at its crystal-clear waters, you can't help but be tempted to take a rejuvenating dip or plunge. It's also a perfect place for an afternoon picnic with banks that are generally serene and peaceful. If you're the kind of person who loves relishing nature, then you are in for a well-deserved retreat if you come here.
The park contains different picnic tables and shaded pavilions sitting high atop a 150'+ bluff. From this point, you can catch a stunning view of the Manistee Pier Lighthouse to the North as well as the dunes when you look to the south.
The beaches here also reward lasting relief from daily hustles. Petoskey stones and various forms of pebbles fill these beaches, giving it a course landscape. The beaches' tropical waters are relaxing enough to look at. Fortunately, you can enjoy such wonders without the noise from the crowd because the place is quite secluded. If you're an introvert, there's just nothing like this place to unwind in and savor the goodness of life.
Address: 3414 Red Apple Rd, Manistee, MI 49660-9174
13.3 km from Little River Casino
3.
Shop At Swankyz "Good Goods"
Swankyz "Good Goods" lies in historic downtown in Manistee. It offers a spectacular range of unique items such as fair-trade gifts as well as arts and elegant decors for the home and the garden. It also includes a wide selection of handmade and Michigan-source products such as soaps, candles, cast iron sculptures, jewelry, dog treats, people treats, clothing, and others. The boutique showcases a gallery of exceptional design and sensational local artist and master craftsman. It makes a perfect place for souvenir items.
To help customers feel at ease and convenient, the proprietor made the store spacious and laid out smoothly. The items here are neatly displayed and priced. And yes, the owners are warm and friendly. Their hospitality gives you a family-like treat.
Address: 419 River St, Manistee, MI 49660-1522
7.5 km from Little River Casino
4.
Catch Salmon With The Michigan Sports Fishing Company LLC
Michigan Sport Fishing Company LLC offers charters for salmon and trout fishing via the Fishasaurus. The exciting part about it? You'll get to fish on one of the world's most beautiful and most picturesque lakes.
Different species of fishes appear here from time to time. That means you'll have to plan your schedules depending on your choice of fish. If you're after tuna, spring through fall is the best time to visit. If you want the giant Chinook Salmon, go there between April and October. During the summer, you can fish for king salmon which are migrating north to their native spawning rivers.
A half and a full day of fishing charters can accommodate up to six people. You don't need to worry about the management and staff because they're professionally trained to give you the best fishing experience. They uphold friendliness and courtesy, so you'll feel like a part of a family on a fishing adventure.
Address: 378 River St Slip #2, Manistee, MI 49660-2730
7.3 km from Little River Casino
5.
Explore The Ramsdell Regional Center for the Arts
The Ramsdell Regional Center for the Arts is now one of Michigan's famous attractions. It features an opera house and historic playhouse and serves as a cultural center for the state's western part. The theatre's exterior projects a classic Colonial design. It has a double balcony upstairs plus private viewing boxes on the main floor. Initially, the theatre could seat more than 1,200 people but is now limited to 462 for fire safety purposes.
Besides, the theatre contains striking portico Doric columns, authentic dome murals, ornamental brick panels, a round-arched entrance, and pedimented center pavilion. There's so much to see and experience here.
The Ramsdell Regional Center for the Arts (RRCA) manages the theatre.
Address: 101 Maple St, Manistee, MI 49660-1593
7.6 km from Little River Casino
6.
Immerse At Manistee Historical Museum
The Manistee Historical Museum runs as a non-profit and permanent museum. Overseen by a board of directors, the Manistee County Historical Society serves as the museum's curator. The museum aims to preserve, interpret, and educate locals and visitors alike about Manistee County's history.
Admission for adults is $3.00, while families should pay $8.00. Students will only pay $1.00.
Address: 425 River St, Manistee, MI 49660-1522
7.6 km from Little River Casino
7.
Lake Bluff Bird Sanctuary
The Lake Bluff Bird Sanctuary lets you experience the abundant wildlife of Michigan. Numerous bird species are frequently sighted here. Among them are the common goldeneye, common loon, red-breasted merganser, red-breasted nuthatch, least flycatcher, golden- and ruby-crowned kinglet, veery, purple finch including the iconic bald eagle.
Different species of endemic flora species such as the Ginko, Michigan champion trees, Giant sequoia, sycamore, and the famous California redwood also abound here. Hiking trails cut through different areas of the sanctuary so you can experience its varied landscapes and witness nature's surprises. Every hiker, though, is required to offer a small donation to be dropped in the marked tubes.
Address: 890 Lakeshore Rd, Manistee, MI 49660-9226
5.1 km from Little River Casino
Dubbed as a National Historic Site of Canada, Vogue Theatre now serves as a venue for various performing arts. It showcases a classic example of an art deco or modern architecture. Its exteriors emphasize sleek lines and fluid contours, but its facades are symmetrically-constructed. A combination of terrazzo panels and textured concrete enhance the facades' view.
The Vogue's interior can seat up to 1,161 people, with 211 in the Dress Circle, 614 on the orchestra level, and 336 on the Upper Circle. The theatre features curved ceilings and curved balconies following the art deco style. A modulated lighting system provides fixed illumination while a 30-feet fly system hanging above the stage.
Address: 383 River St, Manistee, MI 49660-2710
7.4 km from Little River Casino
At the heart of the Douglas Valley, you can visit the Douglas Valley Winery where you can catch a panoramic view of Lake Michigan. Rolling hills of vineyards, orchards, and estate farms surround the winery.
The winery's tasting house offers the distinctive and multi-awarded Hard Ciders and Wines. Its farm market showcases numerous varieties of fresh produce from June through October. From Monday-Saturday, the winery tasting room opens from 10:30 am to 6:00 pm and 11:00 am to 5:00 pm on Sundays.
Address: 5375 Douglas Valley Dr, Manistee, MI 49660-8992
4 km from Little River Casino
First Street Beach is one of the state's most extensive beaches and most popular recreation areas. Near it, there are multiple courts for baseball/softball diamonds, basketball, and tennis. There are also separate picnic areas with shades and grilling platforms.
The First Street Beach extends along the waterfront of Lake Michigan and boasts a portion of white sands. A waterfront playground sits beside the beach's large open area. It contains swings, slides, and other children's equipment, including shady pavilions for picnic meals.
Well-marked and organized roads lead to the beach. Additionally, there is a nearby shelter house with lavatories, a snack bar, and changing rooms. Parking areas are also available.
By the way, if you want to experience more of Michigan's sandy wonders, do visit Orchard Beach Aviation and Orchard Beach State Park.
Address: 1249 Lakeshore Rd, Manistee, MI 49660-1044
5.8 km from Little River Casino
Takeaway
When traveling, the last thing you'd want to happen is to stay in a hotel or resort that's far away from where the fun activities are. Little River Casino Resort doesn't just offer convenient amenities and facilities but also offers a hassle-free stay while being close to numerous fun and entertainment options.