Things To Know Before You Spend Time In Norway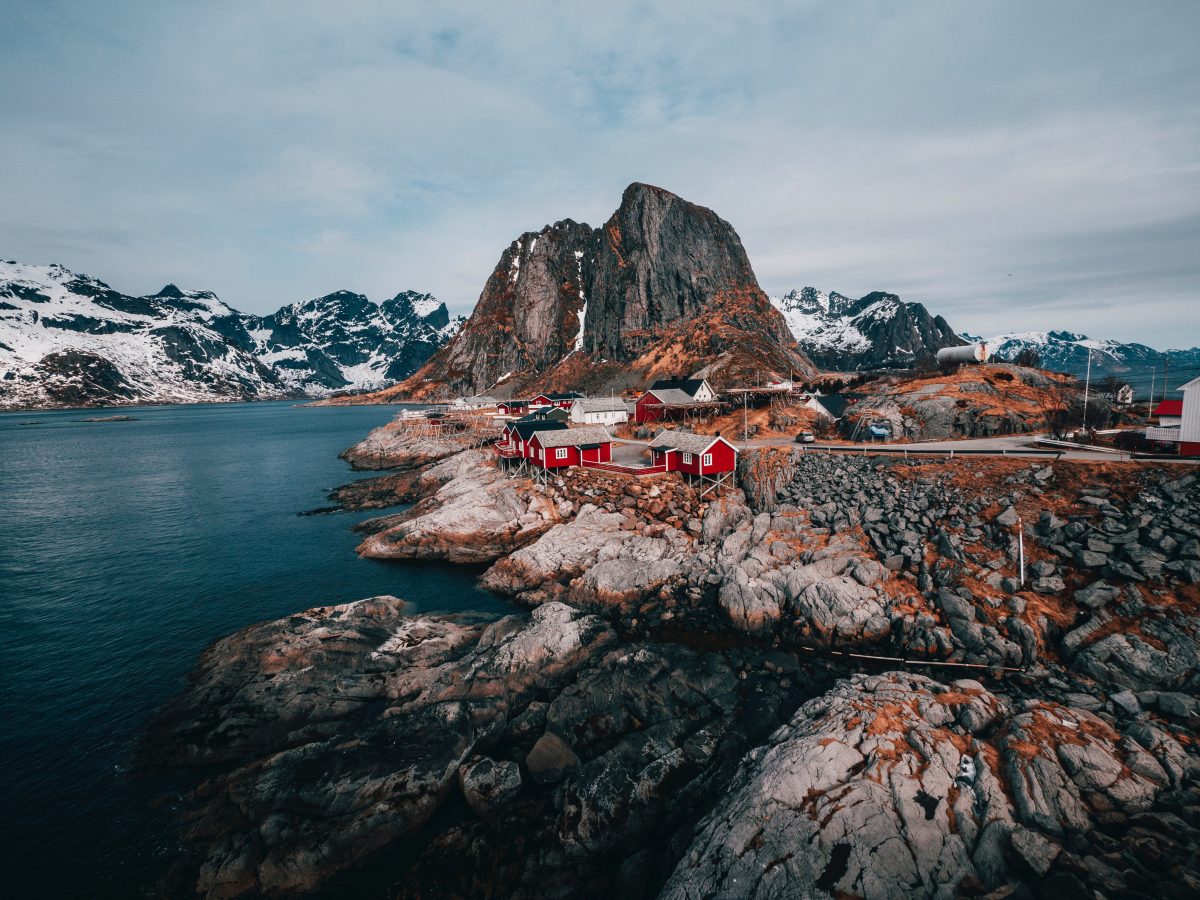 Norway, the land of trolls, fjords, and Vikings! With its beautiful landscapes, scenic views and snow-capped mountains, Norway really does look like a place right out of a fantasy novel. Perhaps something you'd find in the Tolkien universe. To spend time in Norway and generally vacationing in Norway is a dream of many and if you don't have Norway on your bucket-list yet, now's a great time to add it because to spend time in Norway is to have an experience of a lifetime. Norway is a Scandinavian country, and there loads to see and experience beyond Oslo.
It's known for its remote location and is characterized by a stunning landscape that you won't find anywhere else. We're talking deep fjords, towering snow-covered mountains, breathtaking glaciers, rugged coastlines, and an ever-changing landscape that is sure to surprise you each time you visit. Spending time in Norway really opens your eyes to all the diversity that nature has to offer and get you inspired to spend time outdoors, even if you're not exactly the adventurous type. If you're planning your vacation and are going to spend time in Norway, here are a couple of things you should know.

Transport In Norway

Let's get the important stuff out of the way first. If you're planning to spend time in Norway, transport is probably going to be one of your major concerns. While generally in Europe, public transport can be quite an affordable and convenient option for tourists, Norway is something of an odd-ball in that matter. When you spend a little time in Norway, you'll find that travelling is expensive, regardless of whether you are taking the train or the bus. Taking the train would require you to book ahead of time so that you can get tickets at lower rates. And the same goes for busses too!
Booking in advance is the only way to save money on public transport and even then it can be a hassle. Some ferries run in between Norwawegian Islands as well which you can take advantage of. If you're more comfortable flying then Norwegian airlines is a good option. Norwegian airlines fly domestically and do offer affordable rates. However, the flying experience is average at best.

But we recommend renting a car instead. Honestly, the best way to really see and spend time in Norway is to drive around in a car and view the beautiful landscape as you travel. Renting a car is more affordable and convenient as you can easily stop where ever you want and camp even! It also offers a great deal of flexibility in terms of accessing remote areas where a bus normally wouldn't take you. Just factor in the cost of petrol before you start renting and you'll be good to go. Hitchhiking is another option but somewhat risky. Most hitchhikers hold up the Norway flag while getting a ride. Apparently, seeing the Norway flag makes the locals really happy – happy enough to stop for a hitchhiker.

Language And Currency

Norwegian is the common language spoken in Norway. Norwegian languages appear somewhat similar to Danish and Swedish, but there are still some vast differences between them. With that said, however, you do not need to know the Norwegian language to have a conversation with the locals there. Most Norwegians know English quite well and can hold a conversation easily. However, just to be on the safe side, getting a Norwegian to English and English to Norwegian dictionary can be a good idea. And just like having a physical map with you as a tourist is never a bad idea, Norwegian to English and English to Norwegian dictionaries can come in handy when you wanna look up a word or two and are fairly easy to find.
The currency in Norway is the NOK, which is the Norwegian Krone. Norway is very expensive as compared to other countries in Europe. When you spend time in Norway, you'll find that everything from shopping to eating out will cost you a little extra than what you're normally used to. So, spending wisely is a good strategy. Norway is shifting more and more towards credit cards, so not having cash on you is not that big of an issue.

Norwegian People

After you spend time in Norway, you'll notice that Norwegians are a little distant. Norwegians are known to be a little aloof. They keep to themselves mostly. However, this doesn't mean they aren't friendly and genuinely nice people. Most Norwegians know English perfectly well and are very helpful. If approached or asked a question, they wouldn't hesitate a minute to offer their help. Norwegians are humble, cabin-enthusiast (at least by the looks of it), nature-loving people. Norwegians are also very tall which is pretty cool, to say the least. Some famous Norwegians you've probably heard of include Aurora, Kygo, Alan Walker, Ingrid Bolsø Berdal and Markus Henriksen. For all the music fans out there, Aurora would definitely make the top of the list when it comes to famous Norwegians.
Norway Shopping Hours

If you are going to spend time in Norway, knowing the shopping hours is a must. Shopping hours in Norway are similar to the rest of Europe. Sundays are off with shorter opening hours on Saturdays. Most stores have hours from 10-6 or 10-8. While you're sure to spend your time in Norway travelling around, making sure you get your shopping done in the day can save you the trouble of disappointment of finding yourself standing in front of a closed store.
Food In Norway

Spend time in Norway trying out some of the delicious local cuisines the country has to offer. Make sure you try some of the popular local Norwegian food items of including Elk, Reindeer, Salmon and other fish and cinnamon rolls. You should also definitely try other Norway food dishes including lefse, kumla, Pinnekjøtt, Raspeballer and some Norway food dish called Krumkake for desert. Eating is definitely a great way to spend time in Norway and you do not wanna miss out on all the great Norwegian food. Tipping is not necessary but normally a 5-10% tip is a custom.
World's Longest Road Tunnel In Norway

You'll spend most of your time in Norway outdoors. Popular tourist spots like the Trollstigen road, Stagstegen viewpoint; Geirangerfjord, Flåmsbana as well as Tromso for northern lights will be on your list for sure. However, most tourists overlook the World's Longest Road Tunnel, which is referred to as Lærdalstunnelen in Norwegian. The tunnel opened back in 2000 and is a good 24.51 km long. The tunnel connects Lærdal and Aurland in Sogn og Fjordane. Even though there is nothing too exciting about this tunnel, it's good to touch all these interesting spots, especially while out on the road.

Electrical Outlets In Norway

We saved this one for the last. When you're travelling to a new country, having fully charged devices is a must. You're constantly accessing your phone for finding your way around and looking up places to see and things to do. And we've all been in a situation where your phone simply dies on you when you least expect. Well, knowing what kind of electrical outlets you'll have to use in a new place can save you from unexpected surprises. In Norway, a power adaptor is sufficient to charge all your devices. The electric plugs used in Norway are two round plugs, commonly used all around Europe.
And with that, we've pretty much covered all the basics of what you need to know before visiting Norway. Remember to plan for your trip to the tiniest detail to avoid any inconvenience and if you find yourself a little lost, don't hesitate to strike up a conversation with a local, they're very friendly and helpful people. We hope you have a wonderful trip and the greatest time in Norway.