40 Best and Fun Things to Do in Prague, Czech Republic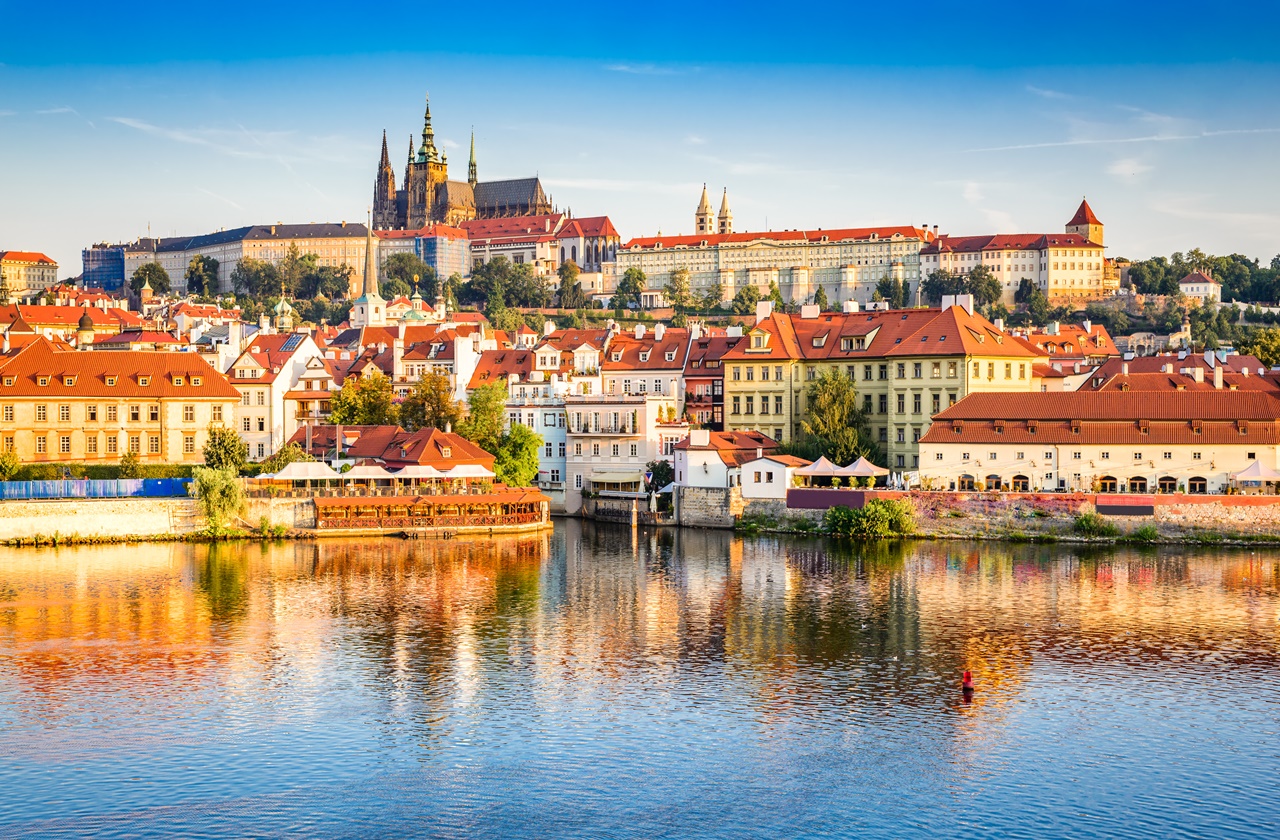 Well-preserved castles, romantic town squares, and quaint streets — these are just some of the sights you'll see in Prague, the Czech Republic's capital city. Nicknamed "the City of a Hundred Spires", Prague boasts Gothic and medieval architecture that draws different kinds of tourists. From spring to the chilly autumn months, tourists explore the city's cobblestone-laden streets and admire its many wonders. Additionally, Prague is one of the best places to spend Christmas in Europe, thanks to its festive markets. Nonetheless, there are plenty of things to do in Prague no matter the season.
If you're in the middle of crafting your itinerary, here are 40 fun and great things to do in the Czech capital! Whether you're traveling solo or with the family, we have a list of must-visit places, must-try food, and fun activities for families and kids.
What Is Prague Famous For?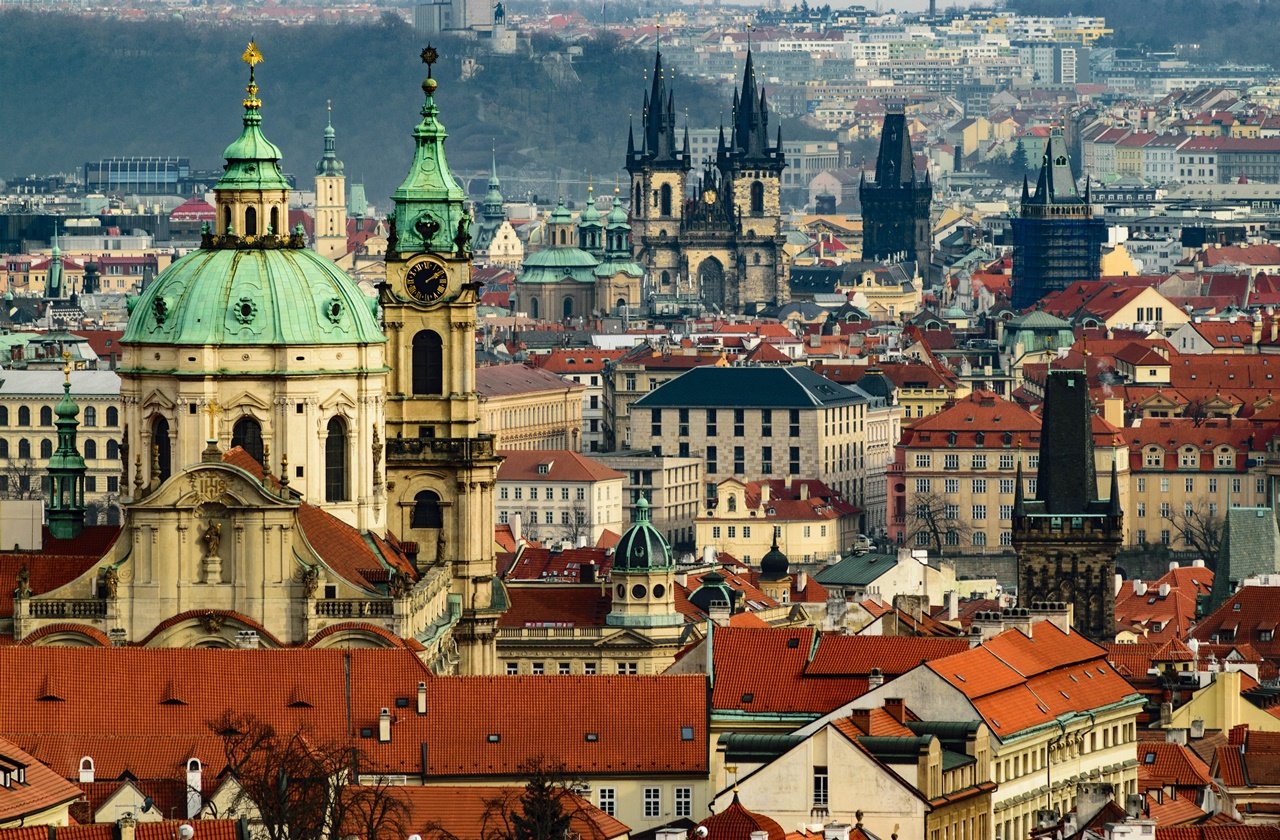 Photo by Dmitry Goykolov on Unsplash
Prague is most notably famous for its buildings and architecture that survived decades of war and other historical events. Prague Castle alone contains thousands of years of Bohemian history within its walls. Some of its popular landmarks include Charles Bridge, Old Town Square, the Astronomical Clock, and the Jewish Quarter.
Because of the abundance of historical attractions in Prague alone, UNESCO declared the Historic Centre of Prague a World Heritage Site in 1992. Walking tours around this historic center is one of the best things to do in Prague to get a deeper insight into the city's history.
Best Time to Visit Prague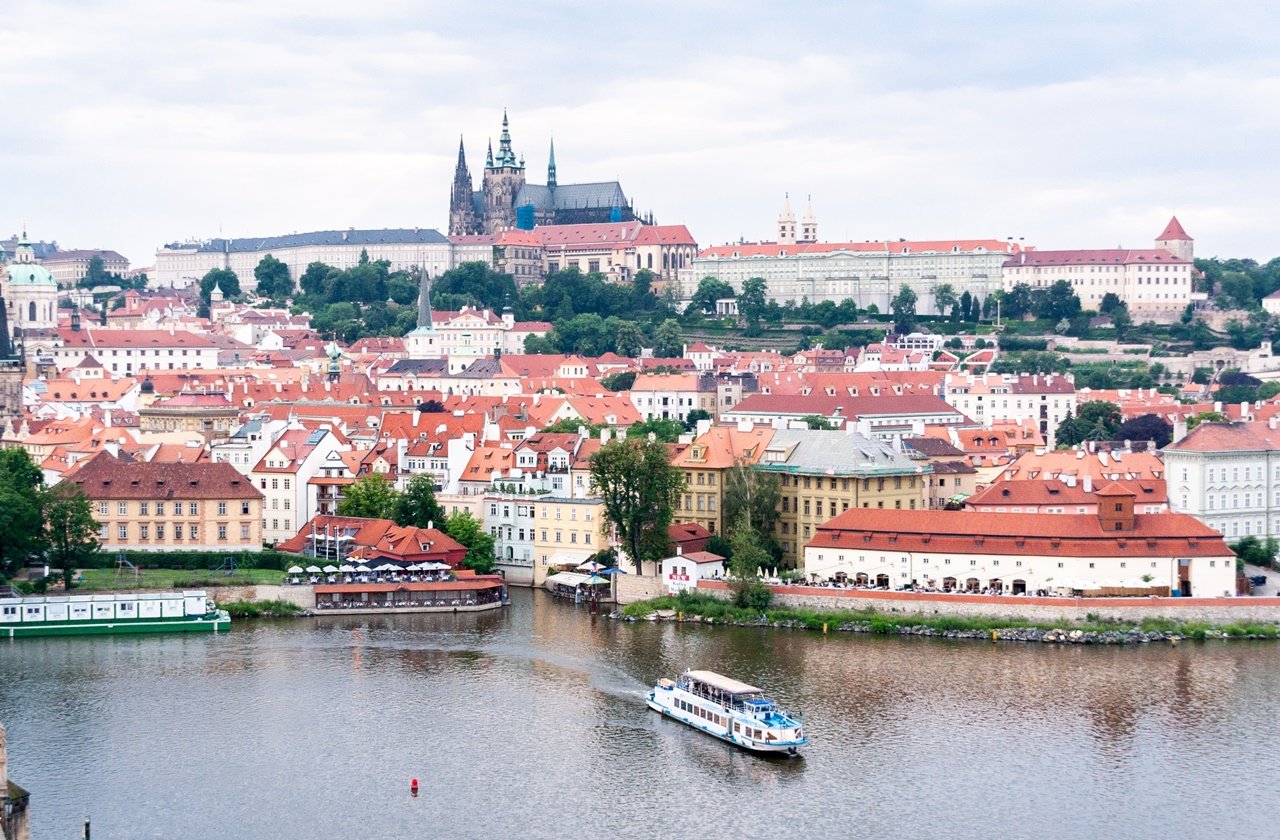 Photo by Dimitry Anikin on Unsplash
The best time to visit Prague is either in spring or early fall. If you want to go sightseeing and enjoy some of the best things to do in Prague, then April to May and September to October are the perfect months to go due to the mild weather and fewer crowds. Additionally, if you want to visit Prague to enjoy good weather, go during summer or between September and October for less rainfall.
On the other hand, if you want to visit Prague when there are fewer crowds, visit from mid-November through mid-December. The weather may be cold, but there are other interesting activities and events during this time. As much as possible, avoid traveling to Prague during the high tourist season (June to August) since it brings the most tourists and high accommodation rates.
Best Things to Do in Prague
Must-See Places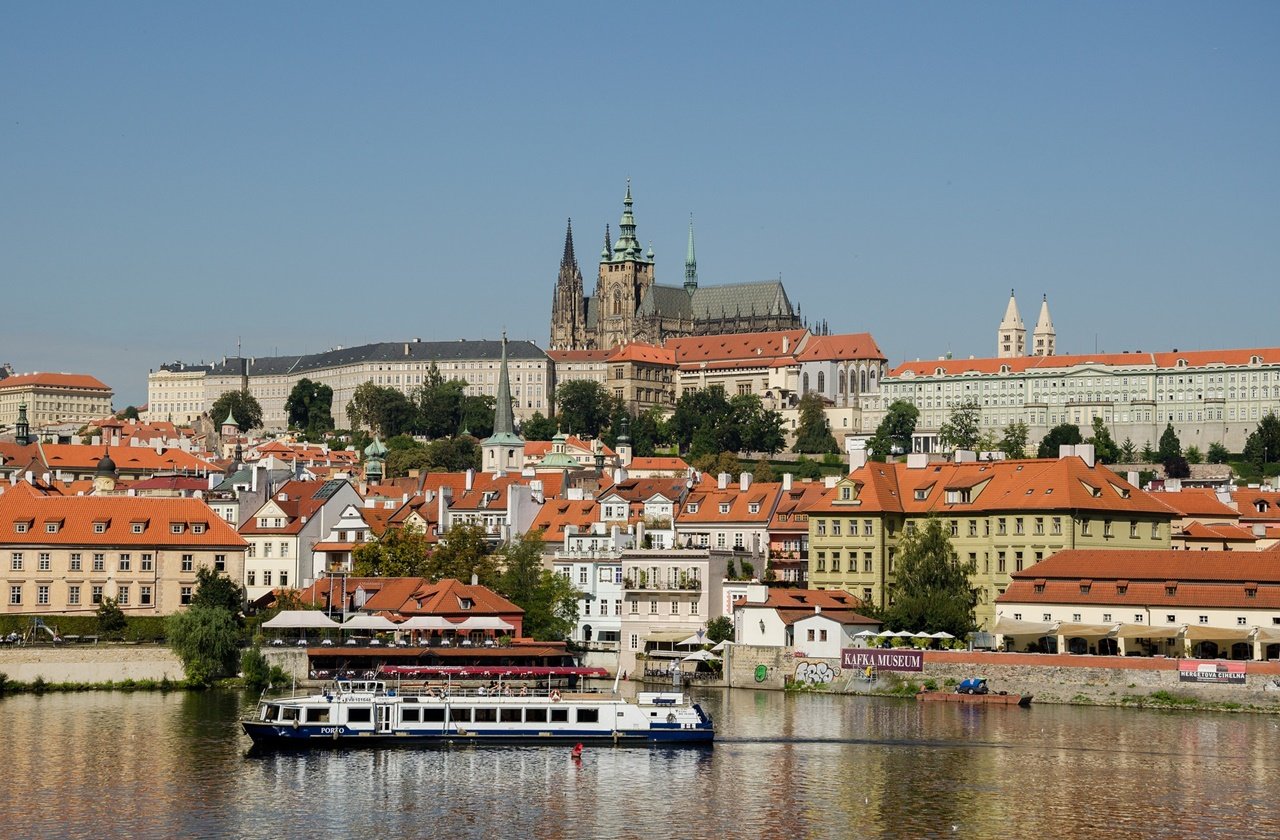 Photo by USA-Reiseblogger on Pixabay
Sightseeing is one of the main reasons why people visit Prague. With hundreds of stunning buildings and a city filled with quirky art installations, this is the best (and often the cheapest!) way to learn and appreciate this city.
Admire the well-preserved Gothic buildings and structures at the Old Town Square. Relax at a cafe as you observe the normal hustle and bustle around the square.
Get a deeper insight into the history of Prague by visiting the Jewish Quarter. The area also holds the birthplace of Franz Kafka, one of the prominent writers of 20th-century literature.
Visiting the St. Vitus Cathedral, part of Prague Castle. In fact, it is one of the best things to do in Prague. The cathedral is one of the city's best examples of Gothic architecture.
Don't miss the Lennon Wall, a graffiti-filled wall in honor of John Lennon, especially if you're a fan of The Beatles. After taking photos with the art, cross the bridge nearby and have coffee and snacks at the John Lennon Pub.
After visiting Prague Castle, explore the streets of Malá Strana, home to some of the most gorgeous churches and buildings in Prague.
Catch panoramic views of the Vltava River and Prague at Letna Park. This is also a good place to relax after a fruitful day of walking and sightseeing.
Taking inspiration from the Alhambra in Granada, Spain, visit the Spanish Synagogue. Marvel at the elaborate interiors and learn more about the place of worship on a guided tour.
Walk around Wenceslas Square and soak up the glorious atmosphere of this business and cultural center.
For history buffs, join a guided tour of the Vyšehrad fort. This is certainly one of the best things to do in Prague.
Explore Žižkov Neighborhood, known for its unique cafes and the infamous Žižkov Television Tower.
Must-Try Culinary Delights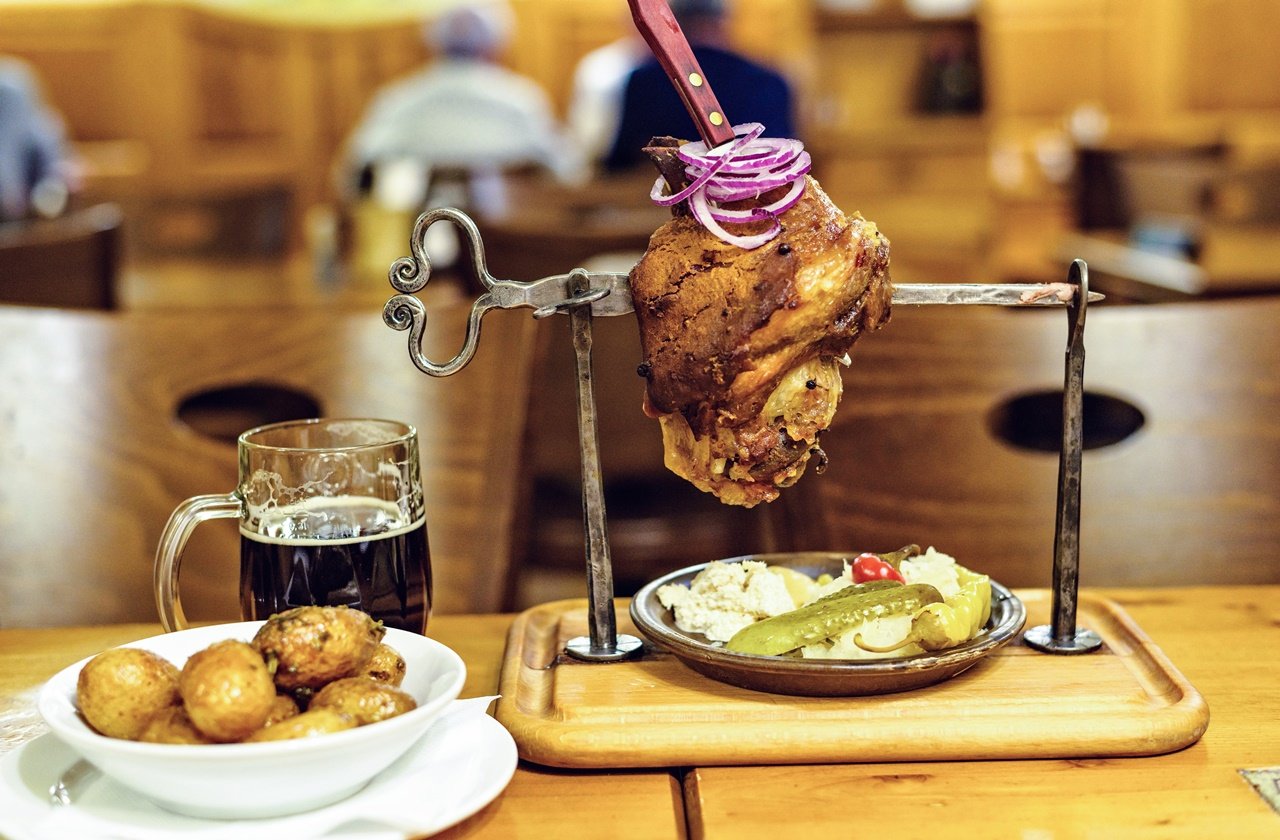 Photo by frimufilms on Adobe Stock
Learn more about Prague through its cuisine! Going bar-hopping and indulging in a one-of-a-kind beer spa are just some of the best things to do in Prague for foodies.
Try a Pork Knuckle, marinated in beer and served with vegetables and bread. This dish is also available in Germany, but locals highly recommend trying out their version of the pork knuckle.
Shop for fresh produce at the Farmer's Markets scattered around town. You can also try some of the local staples such as cheese, wine, and sausages.
Chug on a glass of Pilsner Urquell, widely considered as the best beer in Prague. Enjoy an ice-cold beer at one of the pubs around. Surprisingly, beer is cheaper as compared to water on most menus!
Try the famous picked cheese, locally known as Hermelín. It is a local favorite, marinated in oil, salt, and other herbs, and is a common appetizer around the city.
For beer lovers, don't miss the chance to visit the Beer Museum. Go on a self-guided tour and enjoy tasting sessions at a cellar and even bottle your own beer!
If you're not sure where to start with discovering a city's cuisine, join a guided food tour. It is one of the best things to do in Prague. Your guide can take you through the best places to eat, as well as show you the must-try local delicacies.
Try the Becherovka, a liqueur also used as a digestive aid. This small yet strong drink helps relieve an upset stomach and is good to drink on a cold winter's day.
Go bar-hopping at Wenceslas Square and find rows of pubs and bars, some of which are the best in the city.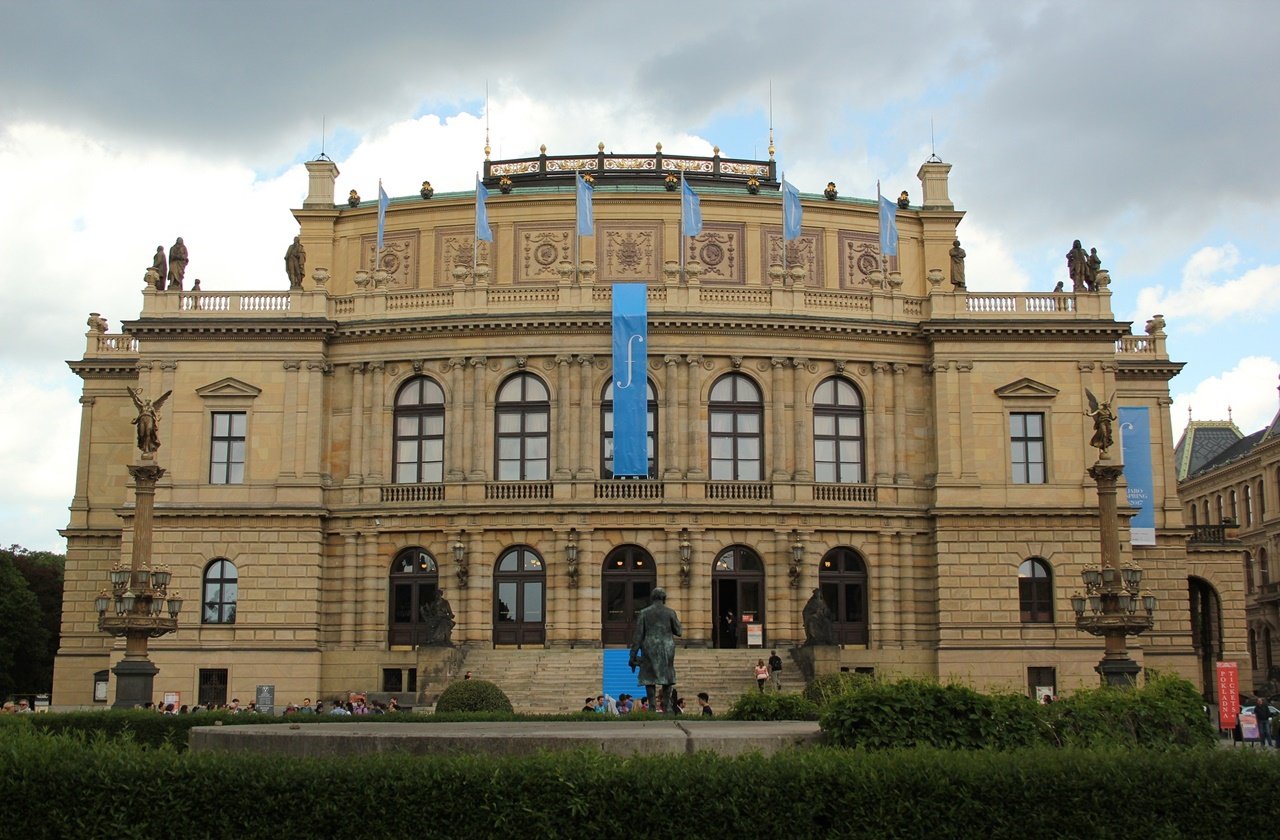 Photo by go_see on Pixabay
Prague is a known cultural, economic, and political center in Europe, thanks to its history. Enjoying concerts and festivals and watching opera shows are just some of the things to do in Prague if you want to know more about the city.
Witness the Changing of the Guard Ceremony at Prague Castle.
Attend the United Islands of Prague Festival, a three-day music festival perfect for all ages. Discover the city's vibrant music scene as you watch performances from different bands and artists.
Watch a show at the State Opera House, formerly known as the New German Theatre. From breathtaking opera shows to classic ballet shows, the theater offers a great way to appreciate Prague's arts scene.
Catch a performance from the Czech Philharmonic at the Rudolfinum. Founded in 1896, the orchestra is one of the best-known groups in Europe, composed of the country's top musicians.
What better way to immerse yourself in Prague's culture than to attend festivals? Every year, the city hosts different music, arts, and cultural festivals that give you a glimpse of their traditions and cultural practices.
Family-friendly Activities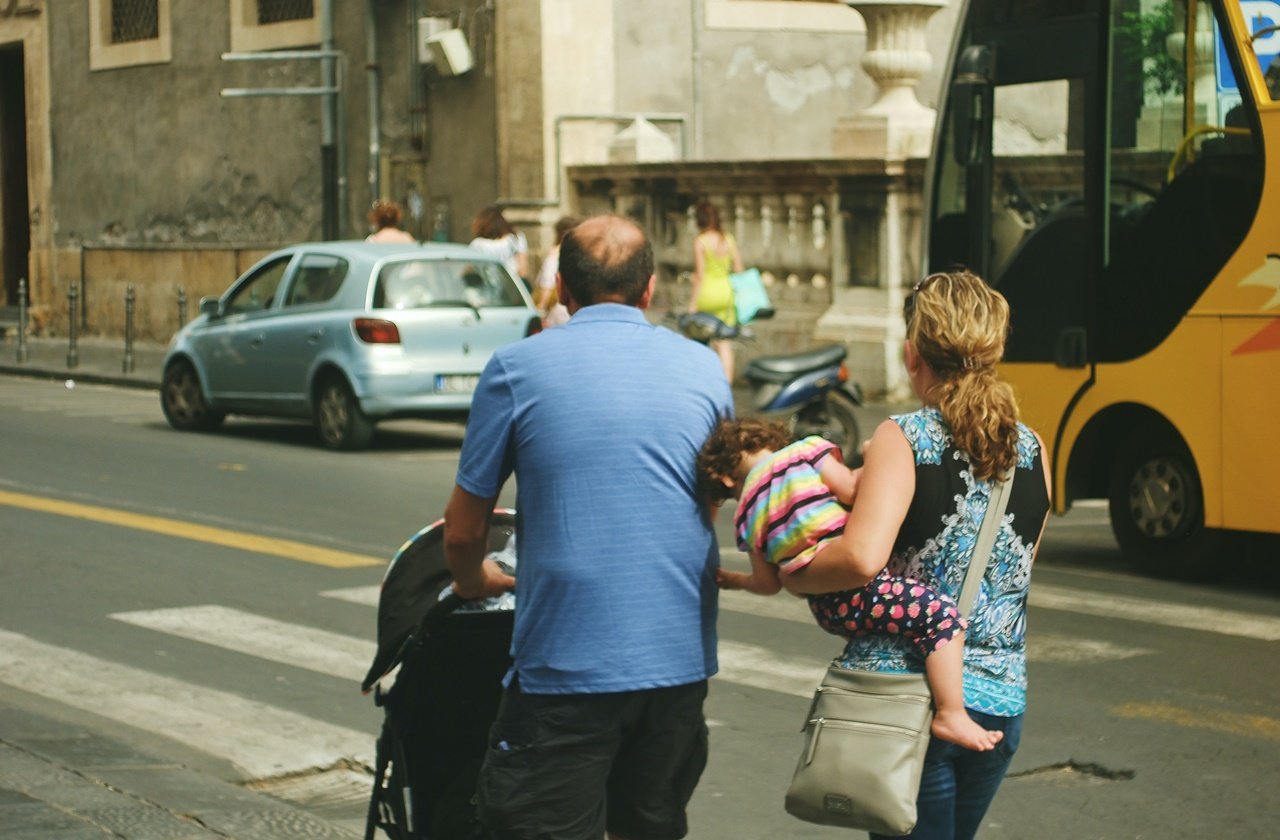 Photo by Anna Auza on Unsplash
The Czech capital is also a popular destination among families, as children will appreciate and love its fairytale-like appearance. There are also a number of family-friendly things to do in Prague.
Explore Prague Castle, the world's largest ancient castle. There are various kid-friendly tours around the castle, available online and through local activity providers.
Go on a hop-on hop-off bus tour and explore Prague's top sights at your own leisure. You can get an overview of the city from the comforts of your seat, hop-off at the designated bus stops, and hop back on again to continue.
At the Old Town Square, head to the Astronomical Clock 5 or 10 minutes before the clock strikes an hour and witness a small performance that draws huge attention.
Watch a puppet show at the National Marionette Theatre. There are little or no words and most performances are visual, suitable for kids and even adults.
Sit back and relax as you cruise on the Vltava River. This is one of the best things to do in Prague as it allows you to view the city from another perspective.
Climb up to Petrin Hill and have fun at the mirror maze! You can also visit the observatory or have lunch at the designated areas and enjoy the view.
Test your skills and try out the escape rooms at MindMaze with your family!
See different animals at the Prague Zoo.
Rent a bike or play at the lush fields of Stromovka Park.
Go museum hopping! Some of the child-friendly museums include the National Museum, the Karel Zeman Museum, and the quirky Museum of Senses.
At the end of the day, catch the breathtaking sunset at Riegrovy Sady with your family.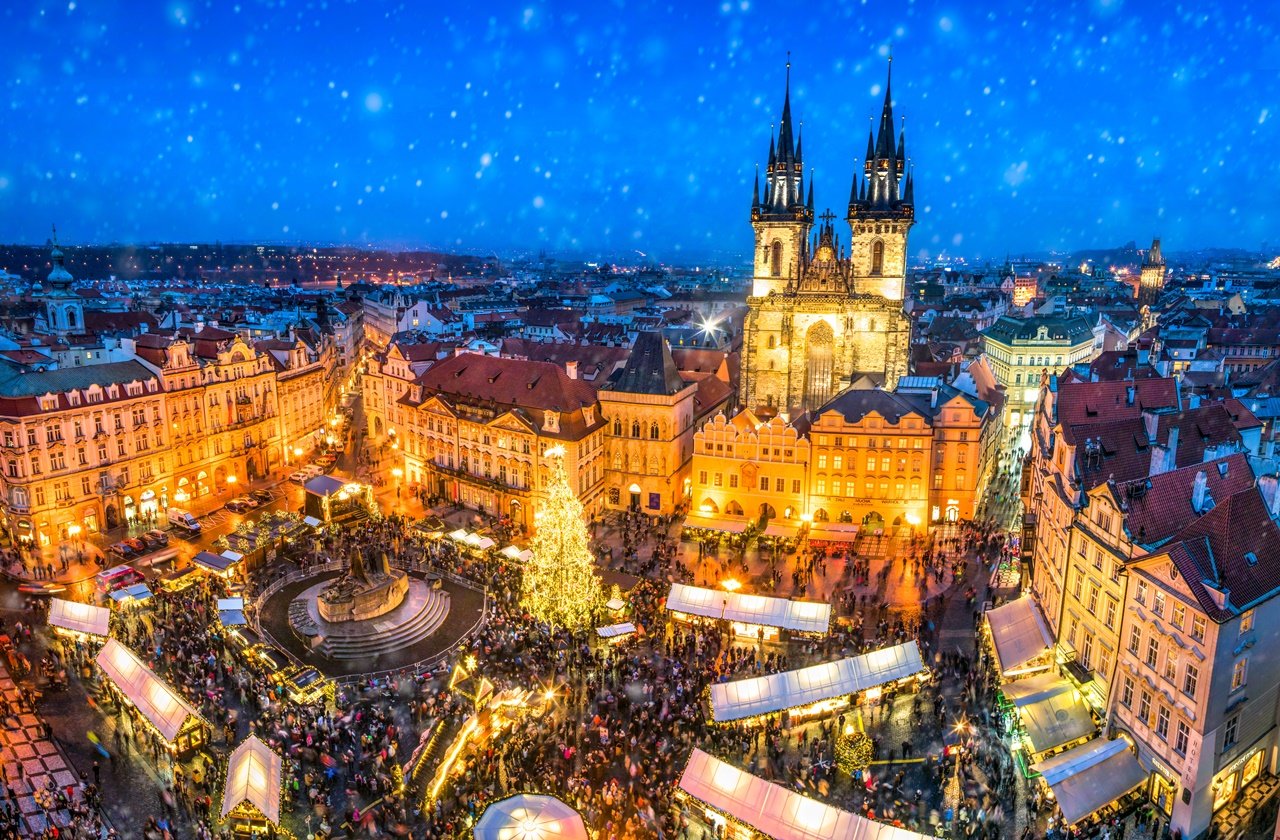 Photo by eyetronic on Adobe Stock
During the cold snowy season, head to Prague for an unforgettable winter getaway! From festive markets to warming up with a cup of hot cocoa or mulled wine, there are plenty of fun things to do in Prague during the Yuletide season.
Shop for gifts or souvenirs at the Prague Christmas Markets. A quintessential European tradition, Christmas markets are the best place to feast on freshly baked cookies and admire handmade crafts.
Counting down the days before Christmas day, join the Prague Christmas Festival activities and feel the holiday spirit.
Lace up your skates and go ice skating at the many rinks you'll find around Prague. Go skating at the Old Town, below the Žižkov Television Tower, and in other locations.
Watch a holiday performance or concert at the Basilica of St. George. It is one of the best festive things to do in Prague.
Don't forget to try a trdelnik (chimney cake) at the Christmas markets. These spit cakes are grilled and topped with a sugar and walnut mix, giving it a sweet and nutty flavor.
Go for a walk along the medieval steps across Charles Bridge and admire the view of Prague's Vltava River and the snow-covered rooftops of Prague's buildings.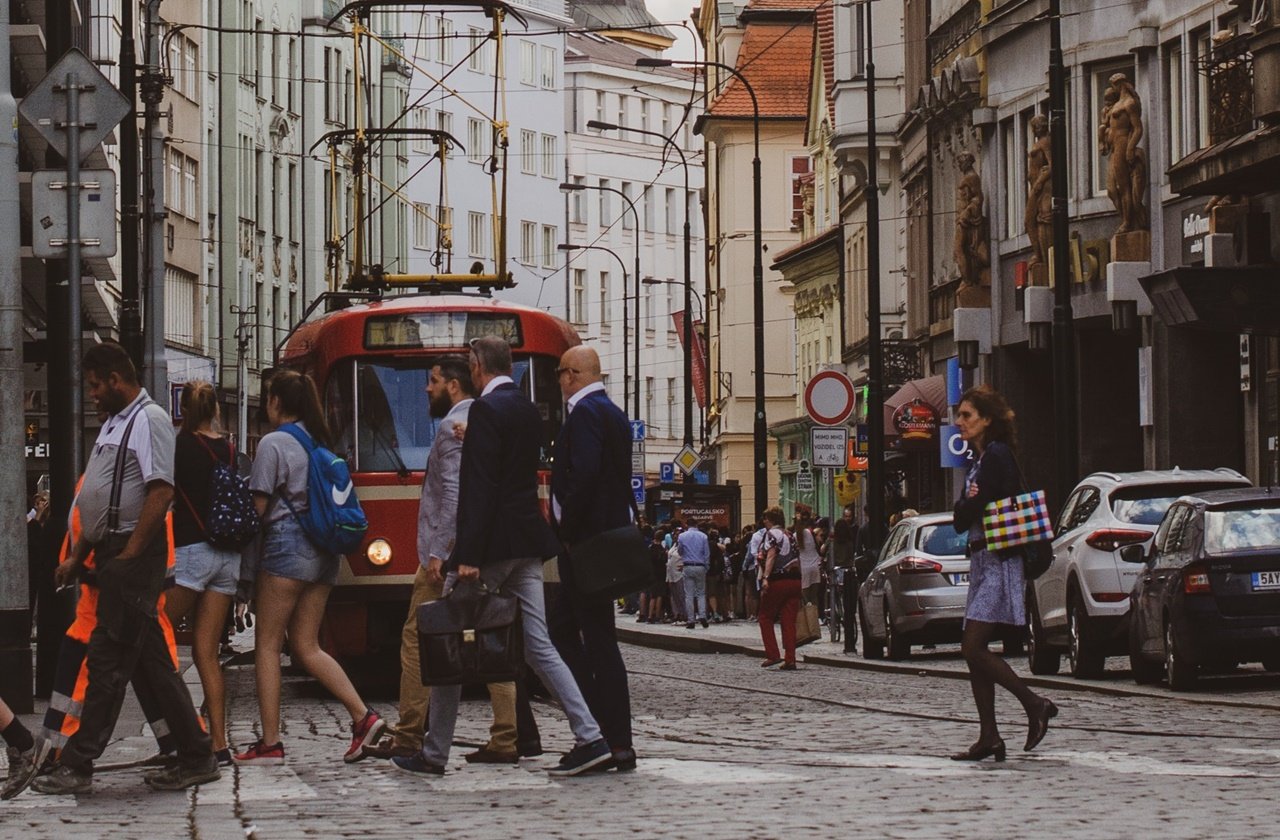 Photo by Zbyněk Polák on Unsplash
Prague is a fairly safe city and is one of the safest destinations in Europe. While pickpocketing can be common for both tourists and locals, this shouldn't be an issue as long as you always keep an eye on your belongings. When getting on public transportation like buses, trams, or taxis, exercise necessary safety precautions and don't leave your things unattended.
Prague is also a safe destination for female and solo travelers. You can enjoy different things to do in Prague without worrying about being mugged or getting harassed when walking around. The city is also easy to navigate around and there's a low chance of you getting lost and ending up in a sketchy area in town.
If you're planning on exchanging money, avoid or be careful when going to money exchanges. As much as possible, convert your currency at the airport or at a bank and refrain from exchanging money on the streets. If someone approaches you on the street and offers to exchange your money, just say no and walk away.
What Should I Avoid in Prague?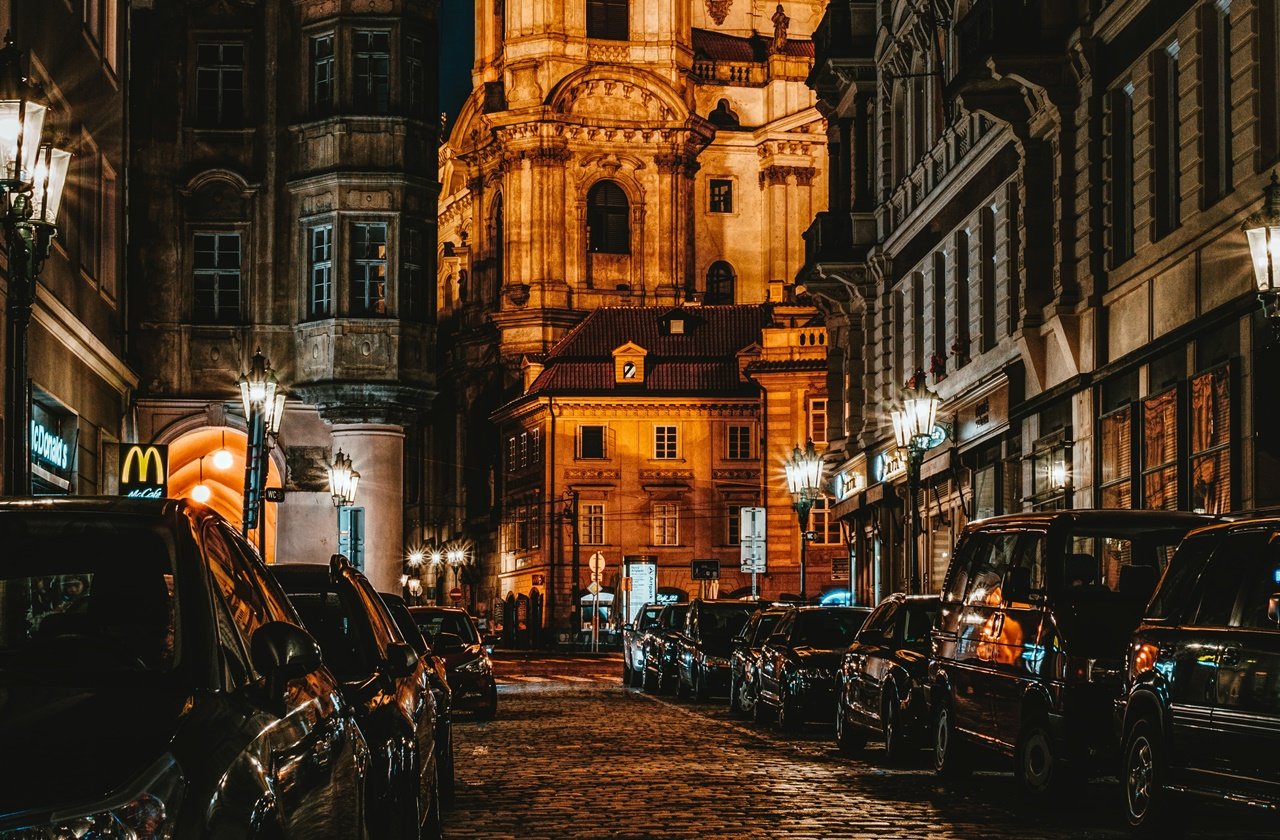 Photo by Felix Mittermeier on Unsplash
As mentioned earlier, avoid strangers who offer to exchange your money for the local currency. If you're planning to have your dollars converted, do this at a bank or at the money changers at the airport. Additionally, if you're traveling alone, avoid walking in dimly-lit areas and make sure that your family or friends know your location.
Additionally, avoid going to crowded areas even during the day. Wenceslas Square is one of the locations that is packed with tourists no matter the time of the day, and this setting makes it easier for pickpockets.
Pack up and Visit Prague Now!
Prague is a picture-perfect destination packed with a lot of history and culture. As one of the most beautiful and visited places in Europe, it is also a safe destination perfect for first-time solo or female travelers. There are also a number of things to do in Prague, whether you want to go sightseeing or acquaint yourself with the city through its cuisine. All-year round, you can enjoy a variety of activities, although it's important that you know the best times to visit Prague. If you plan on visiting during the high tourist season, make sure to secure your accommodation ahead of time to avoid overpaying.
Given all these, wouldn't you want to visit the dreamy city of Prague? If so, grab the best airfare, pack your things, and prepare for a memorable vacation at the City of a Hundred Spires!