Things To Do In Copenhagen, Denmark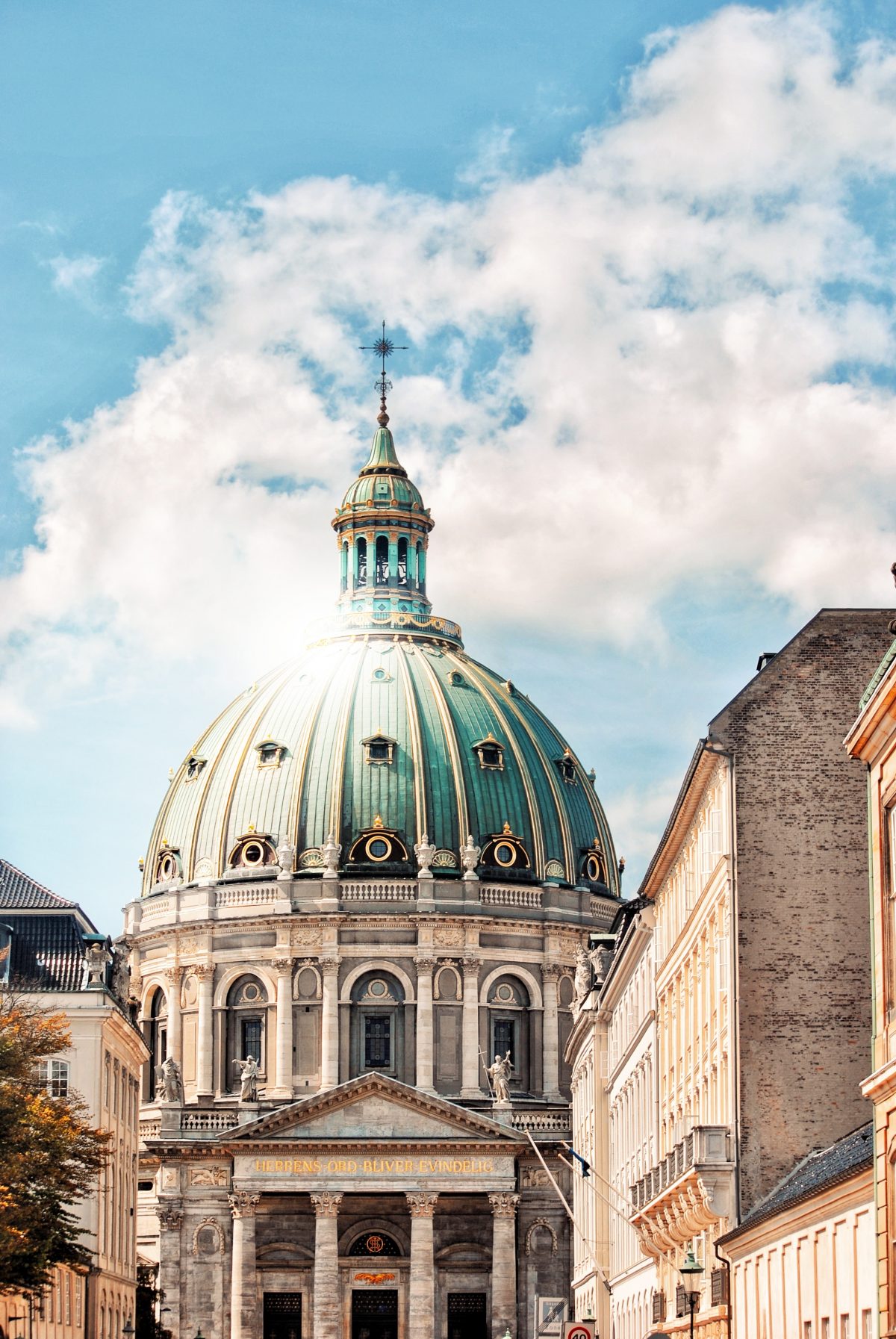 Denmark's capital and most populated city have an abundance of historical and cultural aspects to explore and experience. It is a city where you'll always have something to do.
With a proud Viking history established in the 10th century, Copenhagen is situated on the eastern coast of Denmark. Uniquely, its vast history not only includes stories of how their Viking ancestors lived, fought, and settled; but it includes its struggles too. Some examples are, the 18th-century plagues, Norwegian War; though it all lead to the 19th Century Danish Golden Age. With their struggles, Copenhagen's Golden Age brought changes as their culture and architecture flourished.
Explore the sweetest Danish culture by spending a week or more in the city of the Danes. There will always be something to explore and experience.
A famous tourist attraction not to be missed is situated at the waterfront of Langelinie promenade. It is the iconic bronze statue of a mermaid becoming human. This statue is based on the well-known fairytale 'The Little Mermaid' written by Danish author Hans Christian Andersen. This famous icon symbolizes the city of Copenhagen just like the Statue of Liberty is a symbol for the United States.
There may be a crowd around the statue, but it is totally worth seeing and taking a photo with. So take a walk down Langelinie promenaded take an iconic memory with you. Also a fun fact for you; the son of the founder of beer brand Carlsberg, Carl Jacobsen was the commissioner of The Little Mermaid statue.
The Scandinavians are known for their alcohol history; so it comes as no surprise that one of the world's first breweries began in the heart of Copenhagen.
You may know of or have heard of the beer brand Carlsberg. But what you may not know is Carlsberg is a Danish brand founded in 1847 by J.C. Jacobsen who named this brewery after his son Carl Carlsberg Jacobsen. Beer lovers should visit the Carlsberg Brewery. There, many can get drunk with happiness and excitement as they take a walk through Copenhagen's first brewery. Insight into this awesome tasting beer can be seen through its brewing machines. Through the tour of the brewery, many can observe Danish beer history; along with how the Danish expanded their first brewery to the world.
3.
NY Carlsberg Glyptpotek
Visit Copenhagen's finest art museum that began from the collection of Carl Carlsberg Jacobsen's personal art collection. Created in 1888, Glyptpotek holds amazing art from Egypt, Greece, Rome, and of course the Danish Golden Age.
However, the focal point of this museum you're recommended to visit is its French and Danish antique sculptures. These pieces of art were Jacobsen's main interest and largest collection. Many dates back to ancient times. Take advantage of what Carl Carlsberg has decided to share. If he had not made the condition that the state provides his art collection with a suitable building, the public would never get to see the wonders of historical Danish art. Moreover, though the collection started out small, it has now expanded through years of Danish history.
4.
National Museum of Denmark
If you're a history buff, the National Museum of Denmark is a place you certainly want to visit. Located in the center of Copenhagen, Denmark's largest museum of cultural history holds 14,000 years of Danish and foreign history.
Built-in 1743, visiting Copenhagen's cultural museum allows you to explore and admire the architecture. Furthermore, have a look at how Danish royalty lived as the Museum was once was Denmark's Prince's Palace. The Museum shows its war history and its Golden Age. Additionally, an area that may be of interest is Copenhagen's religious history. Dating back to the Middle Ages, religion was significant to the Danish daily life. Also, a few notable artifacts of Copenhagen's National Museum that shouldn't be missed are the Gundestrup cauldron of the La Tène Roman Iron Age, a well-preserved human of the Nordic Bronze Age called Egtved Girl Coffin and the Trendholm Sun Chariot.
After a grand time admiringDenmark's history, however, you also can't miss out on the museum's restaurant STOR. Serving up authentic Danish dishes, end your visit with a savory taste of culinary history. Copenhagen's National Museum is open from 10 am – 5 pm.
One of Denmark's national treasures was founded by Georg Carstensen in 1843. Created with a political agenda, Carstensen had convinced King Christain VIII that if people were occupied with the amusement park, they wouldn't think too much about politics. Hence, King Christian VIII gave 15 acres of land for Tivoli. Even Walt Disney visited Tivoli, and it was this amusement park which gave him the idea for Disney World.
From rides to theatres, live music to food, everything was designed to give the best entertainment to all. Similarly, all visitors today are still entertained, which has been continuously upgraded for maximum fun. Also, live music still rings throughout Tivoli just like it had decades ago. Live music was started by Hans Lumbye, director of music for the park from 1843-72. However, one big difference is that there are no more live human exhibitions. Interestingly, during the 19th and 20th centuries, human exhibitions (human zoos) then called ethnological expositions were featured in the park.
Today, you can still ride on some of the first rides made from wood. However, there are also new mechanical rollercoasters. One hit ride today is 'The Demon'. This wild ride has three heart-wrenching loops that passengers will go through in 1 minute and 46 seconds; the peak reaches 28 meters high. Another popular ride is 'The Star Flyer'. This classic swing-carousel gives the flying feeling everyone has the thrill for. Based on Tycho Brahe's universe, this ride is featured with planets, zodiacal armillaries, telescopes, and astronomical symbols; this ride looks awesome when lighted up after sunset. As a family amusement park, there are also rides for the young ones. One ride kids love is 'The Little Dragon'. This flying carousel is interactive, allowing kids to fly up to 4 meters.
Get lost in time as you visit the City Hall Tower, known for its amazing clock and view as it stands at 105.6 meters; one of Copenhagen's tallest buildings. Situated in central Copenhagen, the city hall tower is a place where you must visit. Besides being used by the government, the tower also houses Jen Olsen's World Clock. Jen Olsen's world clock is an advanced astronomical clock that not only tells time but other time-related things. For example, it tells you the lunar and solar eclipses, positions of stellar bodies, and the perpetual calendar.
Inaugurated in 1905, although there are 300 steps from the sidewalk to the tower, it is worth the exercise when you reach the top. From above, you will see the wondrous view of the Tivoli Gardens and Copenhagen's inner city. Go with the one you love for it is designed in a National Romantic Style, inspired by the Siena City Hall.
Animal and family-friendly, Copenhagen has one of the oldest zoos in Europe. Founded in 1859 by the ornithologist Neil Kjærbølling, the zoo has more than 4,000 kinds of animals. These animals from around the world are within a suitable enclosure specifically made for them. Located between the parks of Frederiksberg Gardens and Søndermarken Park, it consists of 27 acres of land. The zoo is made up of many preserved buildings in Danish history. For example, the oldest building made in 1872 that once held yaks is now home for Bactrian Camels.
To keep its history alive, an owl tower built in 1885 is a memorial today that commemorates how zoo animals were once kept. The zoo today is known for its elephant house, designed by British architect Sir Norman Foster. Don't worry about being hungry, the zoo has a great variety of restaurants, as well as food stands. Here they serve classic, Danish food such as open sandwiches; and can even dine in the state of the art Panda House. Don't miss out the chance to get close up with the animals. So, be sure to look out for the announcement.
Along with being able to pet animals, kids can get their faces painted, and play at the tiger or kangaroo playground. Copenhagen has been known to have experience with farm animals; so the zoo gives children an insight into their culture. Also, young visitors can learn about, and view Denmark's small domestic animals such as llamas, goats, cows, pigs, and more. The Copenhagen Zoo is an unforgettable experience for all families.
8.
Hidden Amusement Park Bakken
A secret fun zone to visit is Bakken, also known as the world's oldest amusement park. With the history of being the royal hunting grounds in 1669, it is located in the woods of Dyrehavsbakken or "Deer Park". This 432-year-old amusement park has rides ranging from its ancient wooden rollercoaster to modern-day rides and games. Along with these exciting activities, restaurants were built to fulfill the visitor's hunger. This all ultimately lead to its transformation into an amusement park.
Starting out with a mythical story, it's believed to have a natural spring that holds healing powers to cure illnesses. The gathering of large crowds allowed an opening for others to provide services and entertainment. Many went to get cured by the natural spring, while others went to make a small profit by selling items. The things sold were items such as food and decorative objects, and some remedies for illnesses. Bakken was then transformed into today's amusement park.
Open from Monday to Sunday at 2 pm – 10 pm, Bakken is a place for all young and old. It is a family experience to be remembered.
9.
Nyhavn (Copenhagen's Waterfront Canal)
Take a trip down Nyhavn, a waterfront canal that has a vast amount of entertainment and history. Stretch forth and take in the ambiance from Kongens Nytrov to the harbourfront by the Royal Playhouse. Of course, not only will you be visiting a canal filled with entertainment, but you will enter into Denmark's history of war and peace.
Whether you're walking down the canal or eating at a restaurant that oversees the canal, you will see a wonderful sight filled with colorful entertainments and buildings. Not one of these buildings is the same color. The canal was dug by Swedish prisoners of war in 1656 – 1660 during the Dano – Swedish War; and later was constructed by King Christian V from 1670 – 1673. Nyhavn now harbors many historical wooden ships. Also standing out at the end of the canal, not only does Nyhavn have restaurants, bars, and pubs, but it also holds the Memorial Anchor. This anchor is a monument that commemorates Danish officers and sailors in service for the Navy, the merchant fleet and Allied Forces of World War II which was inaugurated in 1951.
Fun Fact: Danish author Hans Christian Andersen lived in one of the townhouses down Nyhavn between 1845 – 1864. However, in current times, his home has been made into a souvenir store; which an outstanding memorial plaque also now stands.
10.
Strøget (Copenhagen Shopping Street)
For shopaholics or those who want souvenirs for memories, do not fret, for Strøget will save you. Uniquely Strøget is famous for being Copenhagen's shopping paradise and first pedestrian shopping street since 1962. This open-air shopping street is one of the largest and longest in Europe. Free of vehicles, tourists can shop all day and explore all 1.1km Strøget has to offer.
In the center of town, Strøget is where many go for food, shopping, and to take in Danish ambiance and culture. Strøget is budget-friendly; though at the same time it can place a hole in your bank account if you head for the branded stores. These branded stores include brands such as Prada, Gucci, Louis Vuitton, and Max Mara.
Hang out in Strøget at noon where you can observe the Royals Guard's daily march. Every day they would march from Rosenborg Castle to Amalienborg Palace. And if you're lucky, the royal family may be in Amalienborg Palace. If that is so, you'll be able to see the Royals Guards followed by an accompanying music band. It's something you wouldn't want to miss.
As you walk down the streets, there is a vast amount of entertainment in which you'll find interesting. Most of these buildings have a historical feel and architecture to them. Also, many that are standing were built in the 19th and 20th centuries; the oldest standing since 1616. However, as you stroll down Strøget, don't only be fixated on stores. It is also surrounded by beautiful sights and attractions. For example, you may pass one of the city's oldest churches Helligåndskirken; also known as Church of the Holy Ghost.
A popular place for visitors is Copenhagen's Botanical Gardens. Situated at the University of Copenhagen, many tourists and students visit every year. It too has a history that started out innocently and was transformed into a bigger and better place over the years. It encourages many to explore and gain knowledge of plants around the world; learning how to keep and use them wisely. Additionally, containing more than 13,000 species of Botanics, there are a few prized plants. These prized plants include Danish plants, perennial plants, annual plants. A special glasshouse also contains rock gardens with plants from mountainous areas in Central and Southern Europe.
Famously known for its glasshouses, Copenhagen's botanical gardens is a must-visit as it consists of 27 glasshouses; the first was built in 1600 and the last was built in June 2018. Titled Hortus Medicus, the first glasshouse was to keep and collect medicinal plants and foreign plant species. These rare and special plants were given to King Christian V who donated land for the first glasshouse to be built on. Currently in our present day, the newest addition to the glasshouses is the new butterfly house. Opened in 2018, the butterfly glasshouse was created to give visitors an insight into a butterflies' fascinating transformation.
Opened from 8:30 am to 6 pm every day, there is no way you should miss out on visiting Copenhagen's botanical gardens. According to past visitors, the best time to go is in the Summer where plants blossom the most.