5 Reasons You Must Taste The Darjeeling Tea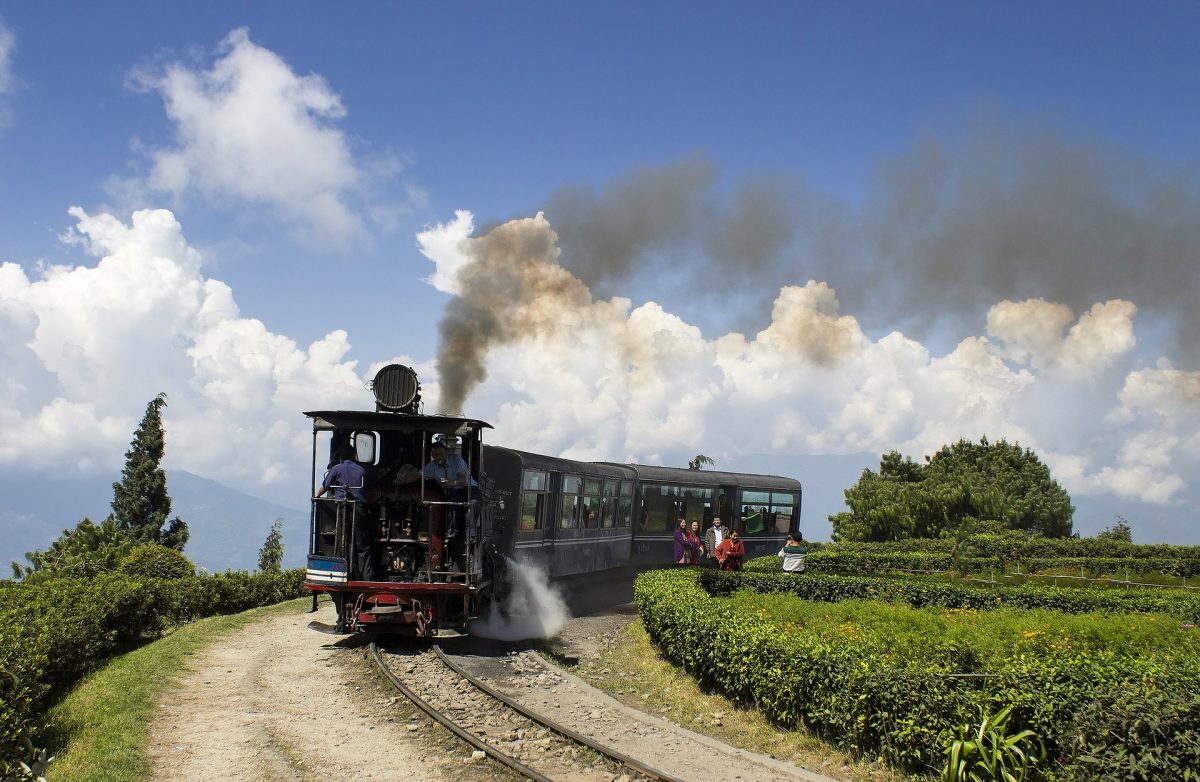 Darjeeling is known for many things, but most of all for its iconic tea with its inescapable refreshing floral aroma. The tea is grown in Darjeeling, which is one of the most popular hill stations in West Bengal, India. And, if you are planning to visit Darjeeling India, beware that there are no direct flights from Kolkata airport to Darjeeling.
The most convenient and fastest way to reach Darjeeling is to take Spicejet from Kolkata airport to Bagdogra then a taxi from Bagdogra to Darjeeling. The cheapest way to arrive at Darjeeling from Kolkata is to take Dibrugarh Express from Kolkata to Siliguri and then a taxi from Siliguri to Darjeeling.
Darjeeling is known as the Land Of Thunders which is famous for its scenic beauty, snow-capped mountains, toy train rides and much more.
If you find yourself in Darjeeling anytime soon or if you're planning a vacation there, be sure to try out Darjeeling Tea for yourself. The exotic taste of Darjeeling tea is something we recommend you not miss out on. Darjeeling tea really is one of those things that you have to try for yourself to really understand its global appeal. And if that isn't convincing enough, here are some more reasons why you should try Darjeeling tea.
1.
Darjeeling Tea Is The Champagne of Teas
Did you know that Champagne is named after a place in France called Champagne? Pretty cool right? Well, it doesn't come as a surprise that Darjeeling tea is named after the Darjeeling District in India, where it is produced.
Moreover, Darjeeling tea comes in different varieties, all of which are grown in the district of Darjeeling, West Bengal, India. It is well renowned for its quality and widely exported all across the globe. Freshly prepared Darjeeling tea has a white, black, green colouring, much like the oolong tea (a Chinese semi-oxidized traditional drink). Once the process of brewing is complete, it attains a light-coloured, thin body infusion with a floral aroma.
2.
Unmatched Character And Quality
Darjeeling tea is not your average tea. The taste is so unique that it is the first product in India, which has received the Geographical Indication Tag, which is often given to goods that have a unique characteristic.
With an exotic and floral aroma, the Champagne of Tea is acclaimed as the most excellent tea universally. It has a very genuine and refreshing flavour with a muscatel character that cannot be replicated elsewhere, making it an ideal beverage that people love to have.
3.
The Most Expensive Tea In The World
The price of tea is directly proportional to the quality of the drink, i.e. if the quality is excellent, the price will be high and vice versa. 1 kg of Darjeeling Tea is a result of 20,000 hand-picked leaves. The high cultivation cost is one of the main factors which makes it so expensive.
The best Darjeeling Tea is made from edible quality leaves that undergo an efficient manufacturing process for desired flavour and appearance. Unlike the low-grade tea, which is made up of low-quality leaves in low-quality tea seasons, no such compromises are made when it comes to producing this tea.
Furthermore, the esteemed and unique muscatel flavour is a result of the hard work of the labourers for giving it the perfect brew. Expensiveness is somewhat a compensation for all the factors described above.
4.
Darjeeling Tea Picking Continues Throughout The Year
Darjeeling Flush refers to the four different and separate seasons for the tea plucking process throughout the year.
The 4 Darjeeling Flushes are:
First Flush: The First Flush begins from late February to mid-April. Fresh floral fragrance and bright lime-green eminence of infused leaves are prominent during the spring season. Soon after winter, there is a boost in growth and as the cold recedes, the Darjeeling tea blooms with remarkable speed.
Second Flush: The Second Flush continues from May till June. The juicy, moist and luscious leaves are a characteristic of the Second Flush. During this period the famous Darjeeling Muscatel flavour becomes prominent.
Monsoon Or Rain Flush: This Flush starts from July and remains till September, and it is much stronger and has more colour in its brew and appearance.
Autumn Flush: This Flush starts from October and remains till November. Autumn Flush has distinct delightful features, and the taste is entirely different from the First and Second Flush.
5.
Darjeeling Tea Dates Back To 1835
The Darjeeling Tea history dates back to 1835, where the British Governor-General Dr. Campbell took the initiative. He brought China tea seeds from Kumaon Hills, the northern part of India in 1841 and planted them near his home in the garden.
Seeing success from the plantation, the government decided to plant tea nurseries in the area in 1847. Inspired by this, in 1848, Dr. Hook planted tea at Lebong.
From then on, many steps went into practice. Now, this tea is well renowned for its flavours and is known as The Queen Of Teas, with approximately 87 tea gardens in Darjeeling.
Why Must Travellers Taste Darjeeling Tea In India?
A visit to Darjeeling is incomplete without experiencing a steaming hot cup of its classic tea which is internationally acclaimed. The tea is appropriately brewed and has a floral aroma which is hard to find anywhere else.
The tea has a perfect flavour and muscatel character, which makes it unique. So, it's a must-have. Moreover, the tea is organic and quite useful for health too that's why travellers must taste it at least once. All in all, it's an experience you don't want to miss out on.
Where To Buy Darjeeling Tea?
There are a plethora of tea houses, tea rooms, tea cafes and online stores from where you can buy it. But! In our opinion, getting it from ThunderBolt Tea will be the right choice. Here's why:
The tea will be supplied to you directly from the source.

It will also give you the service at fair prices.

Provide the best quality of tea by tasting it personally from the experience of the past hundred years.

You will get fresh tea; there will be no issues of an old batch being sent your way.
So, if you find yourself in Darjeeling by any chance, make sure you grab a cup of this classic tea. After all, the fun of travelling lies in the experience of doing something new for the first time, doesn't it?
If you've already tried Darjeeling tea in the past, let us know what you think of it in the comments below! We'd love to hear what your experience was like.