Darjeeling, India: Everything To Know Before You Go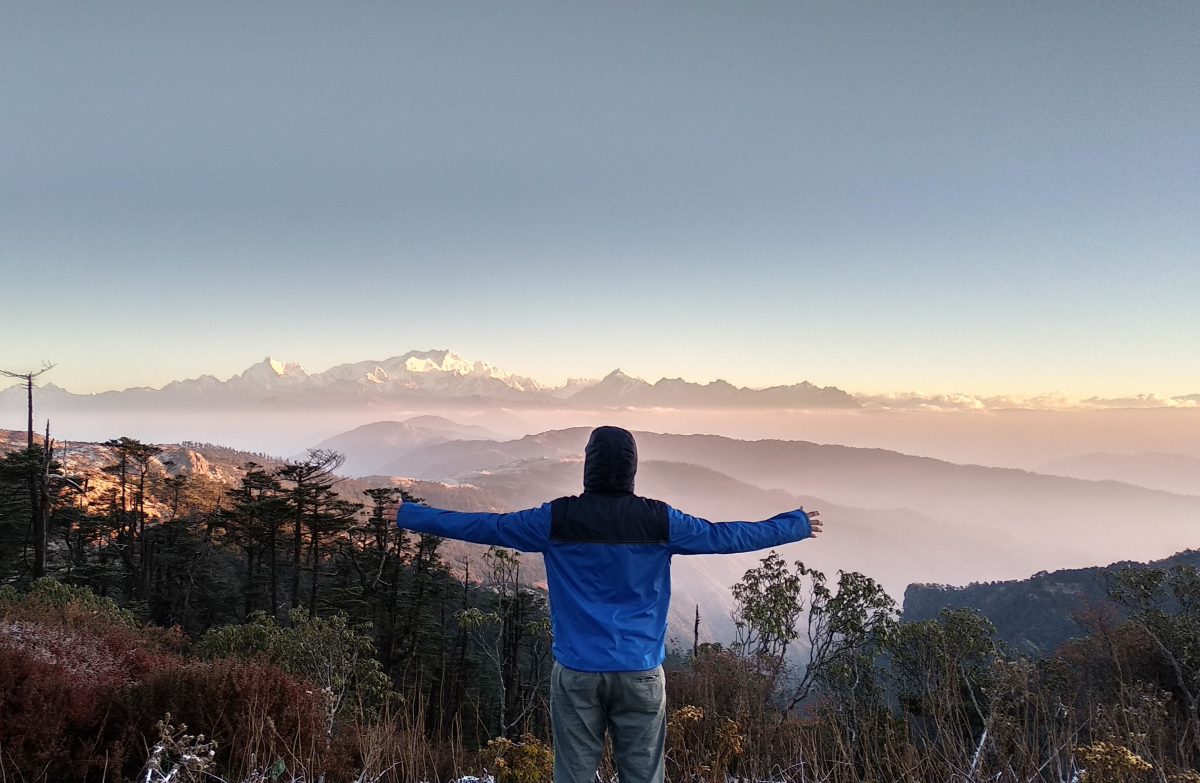 Queen of the Himalayas, Darjeeling, without a doubt has locales which will make your jaw drop, sunrises which will mesmerize you to no extent. It is the natural beauty of the hills and the charm of the past, which makes this place welcoming for the locals and tourists alike.
Darjeeling, one of the most beautiful hill stations in the Eastern part of India, has spread over a steep mountain ridge and has nestled amidst acres of lush green plantations. Here, you'll find the mesmerizing sight of lush green slopes, dotted with women plucking tea leaves, calming.
Home To The Word-Famous Darjeeling Tea
There are more than 86 tea estates in this beautiful city that are responsible for producing the world-famous 'Darjeeling Tea.' This beautiful hill station stands at the height of 2,050 meters above sea level. And thus, it boasts of cold climate all year around.
All of this points to the fact that Darjeeling is a perfect destination for a getaway. It is about 700 km away from Kolkata. It's the perfect place to simply walk around, explore tea estates, villages, and markets.
Even though it's a beautiful city, tourists are often confused about what to do in Darjeeling. But fret not, for we've got you covered. We've compiled a list of all the exciting things you can do while you're exploring the city. This list of the best things to do in Darjeeling goes beyond the attractions mentioned above. There's so much that this town has to offer.
Read on and find out for yourself.
1.
Experience Adrenaline Rush At The Teesta River
To have the best experience of river rafting, you should definitely visit the Teesta river. You will realize why it is one of the best things to do, especially if you're an adrenaline junkie! This activity is packed with a series of rapids with changing intensities, which range from Grade 1 to 4. Wherein the latter must be a seasoned, trained rafter because of the level of danger involved.
2.
Take A Ride On The Toy Train In Darjeeling
The ride in a toy train ride is an absolute must. You can start your entire experience from Ghoom and get down at Kurseong, where you can pick from and eat at several food joints. You can also get a look at the breathtaking scenic view of the hills. The view will take you to another world of pleasure altogether. This is one of the activities which you cannot afford to miss.
3.
Go For A Long Walk At The Rock Garden
Rock Garden, also known as Barbotey Garden, is located about 10 km away from the city center. This exceptionally designed nature park has rock surfaces that are cut out at various levels. These surfaces are used to make benches where you and your family can sit.
Flora and fauna in the garden are plenty and an absolute feast for the eyes. You'll come across several varieties of birds here, the kind you may never get to see back home. This garden is one of the popular spots for locals and tourists alike.
Take a long walk here, and you'll feel amazing!
4.
Test Your Bargaining Skills At Nehru Road
This place is an absolute must for shopping lovers. If you are a shopping lover then you must head to Nehru Road. This is a place where you'll find several handicrafts such as engraved gems, pendants, carving, and all the other trinkets, which are made locally.
And, how can you miss out a multitude of local teas, something the place is famous for! There are several varieties of teas that are available. Experiment and take your time to find a blend that suits your tastes.
And guess what? Bargaining is acceptable! In fact, it is encouraged.
5.
Learn Trekking At The Himalayan Mountaineering Institute
The Himalayan Mountaineering Institute is one of the leading institutions in Darjeeling and thus, attracts the tourists to this place which they come to love. If you're someone who enjoys mountaineering, this place is for you! It offers great insight into the equipment and skills that are required to conquer the highest peaks in the world.
Moreover, the institute has trained over 50,000 students – that alone should motivate you to become certified from this place. Apart from this, the institute is a must-see for it provides a fantastic view of the Kanchenjunga.
6.
Experience Tranquility At Observatory Hill
The trip to Observatory Hill may not be as pleasant as it might appear to be at first. However, once you're at the top, it will be worth all the hardships you face along the way.
When you reach the top of the hill, you will see the famous Mahakal Temple, with an attractive structure. On the way, there are several places to sit and take a break in case you need to catch your breath. This place is one of those which will make you feel tranquillity. This twenty-minute walk to the top of the hill has some fantastic views of Darjeeling, which you definitely don't want to miss.
7.
Don't Forget To Sample Some Tea At Happy Valley Tea Estate
Happy Valley Tea Estate is located at an impressive altitude of over 6,500 feet, and this tea valley expands over 450 acres of property, and it boasts of growing some of the finest teas in the world.
This location is the second oldest tea estate in this lush hill station. And it is often suggested that you guide yourself through the tea estate to get a better understanding of the different blends and varieties. The plantation boasts of the best that nature has to offer. Remember to sample the tea that is grown here – it's not every day that you get to do something like that.
Of course, there's also a shop at the estate from where you can pick up your favorite teas and take them as souvenirs. One thing which you're required to make sure is that you book your tour at least a day in advance.
8.
Watch The Sunrise At Tiger Hill
Your trip will remain incomplete if you don't witness the sunrise at Tiger Hill. The way sunlight falls on the snowcapped peaks of Kanchenjunga will take your breath away. You will simply be the happiest to see the sunlight illuminate in gorgeous colors.
Trekking is one of the best exercises you can do in Darjeeling and Gangtok, and you will have the time of your life which you'll never forget. You won't feel even the slightest tinge of disappointment by the avenues of adventures and entertainment which this place has in store for all those who visit.
9.
Enjoy The Flora And Fauna At The Himalayan Zoological Park
Established in 1958, this place is a splendid enclosure in Darjeeling which houses a variety of animals. Popularly known as Darjeeling Zoo, this place is a haven for animals of all kinds and an attraction for animal lovers and nature fanatics.
This zoo is famous around the globe for breeding and conservation programs and it also incorporates a breeding place for snow leopards and red pandas. This zoo is home to endangered species and is enriched with an Asiatic black bear, leopards, blue and yellow macaw, Eastern Pangolin, and Royal Bengal Tiger, just to name a few.
How To Reach Darjeeling?
If you're asking yourself how to reach Darjeeling, read on! Well, to start with Darjeeling is a town in the Indian state of West Bengal, in the Himalayan foothill.
Three Standard Ways To Get To Darjeeling:
By Flight: The nearest air connection to Darjeeling is Bagdogra Airport. You can catch a direct flight from Delhi, Guwahati, and Kolkata through the local carriers such as Air India, Jet Airways, Indigo and, many others. Once you've reached the airport, you can hire a taxi to Darjeeling which will take you approximately 3 hours.
By Road: You can catch a regular bus from Siliguri to Darjeeling, which is about 70km away. Bus services are available from nearby towns like Kurseong and Kalimpong. The other option is that you can drive to Darjeeling from nearby cities like Siliguri, Kalimpong, and Kurseong. Additionally, the road network is quite reliable, and you will also get to appreciate the stunning mountain landscape.
By Train: The nearest railway connection is at New Jalpaiguri, which is about 62km from the main town. This train connects all the major cities like Delhi, Mumbai, Bangalore, Chennai, etc. After reaching the New Jalpaiguri railway station, you can use the outstanding services of the toy train which will get you to Darjeeling in about 7 hours.
Seasons Of Darjeeling
Winters: Winters are usually harsh and cold. However, if you're someone who loves the winter season, you should definitely go to Darjeeling since it will leave you breathless. The beauty in the winters at Darjeeling is enchanting and mesmerizing, however, snowfall is scarce.
Summers: On the other hand, summer is more of a warmer season than winters, yet it's colder than the rest of West Bengal, hence an ideal time to visit.
Monsoon: Monsoon is a season all tourists should avoid since Darjeeling receives heavy rainfall and thus, becomes prone to landslides and blocked roads. This makes the journey difficult and challenging for tourists.
Try Out Some Local Food
One thing which you definitely don't want to miss is the local street food. Apart from the weather which Darjeeling has to offer to the tourists, hot yummy snacks are the icing on the cake. Amongst the best street foods which you'll find in Darjeeling, Thupka and momos are the most popular.
These treats are available at almost every nook and corner of the town. Another local yet popular food item is Churpi. It is a kind of chewing bar, which is a bit sweet but with a distinct taste. This is available at almost all the grocery stores and is especially popular during the winter season as it is known to provide energy and warmth. Be sure to try out some local Indian food as well.
Darjeeling is one of the best getaways which you'll experience since it will provide you with a break from the rush of your daily lives.
This is one of the best places to rekindle your relationships with your loved ones. And, it can also help you to get your life back on track because sometimes all you require is a little peace and quietness.
Darjeeling is a place which you can visit alone, with your friends, with your spouse and even with your family. Whoever it is that you end up going with, Darjeeling will never disappoint. Just remember to have fun!