Maui vs. Kauai: Which Hawaiian Island is Best?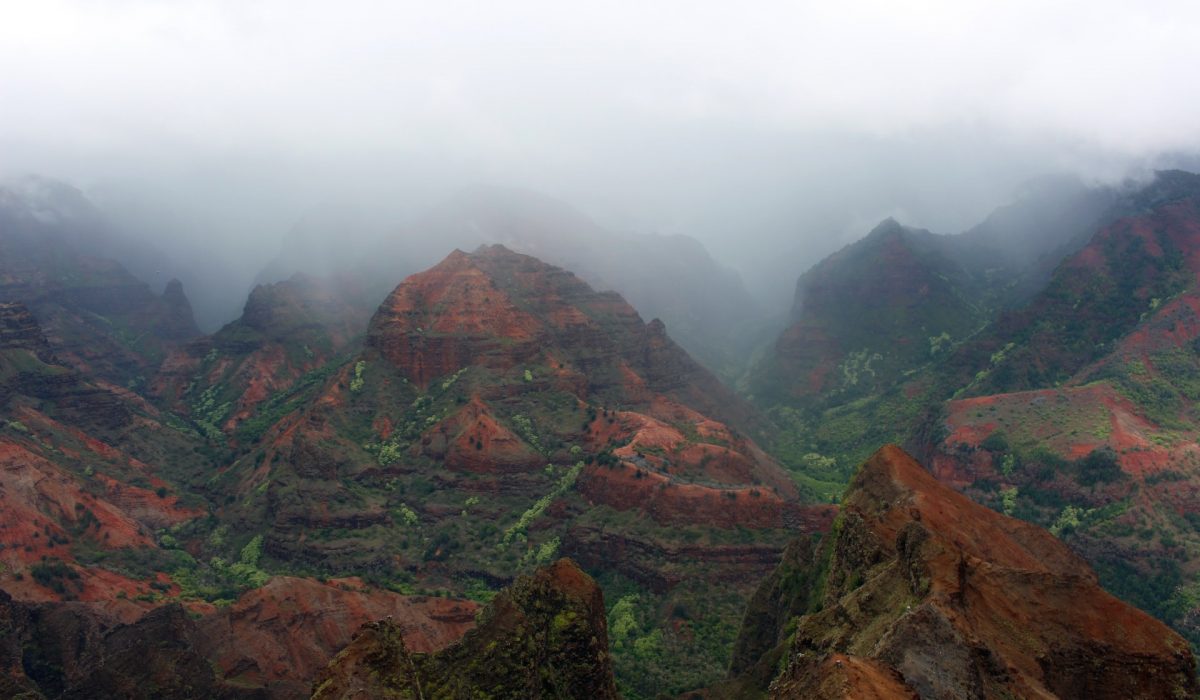 Located in the Pacific Ocean, Hawaii is one of the 50 states of the U.S. With its tropical weather, surrounding pristine waters, and the presence of the Aloha spirit, Hawaii is definitely a must-visit. But among its eight beautiful islands, which one should you visit first? Two of the most visited islands are Maui and Kauai. Perhaps it's because of their similarities that Maui vs. Kauai is a usual discussion.
But to be honest, Maui vs. Kauai should not be a thing anymore since they both offer pretty much the same things. The difference in a Maui vs. Kauai competition only lies on the personal bias and preferences of the traveler. So before finding the best time to visit Hawaii and booking your flights, let's talk about Maui vs. Kauai first.
Why is Hawaii Popular?
Whenever we think of a vacation, a beach getaway will always be part of our list. With Hawaii's shoreline spanning over 750 miles dotted with 400 pristine beaches, it's no secret that Hawaii is one of the pacific islands that we will eye on. Imagine getting to choose whether you want to build a sandcastle with a white, black, yellow, green, or red sand beach, or snorkel into an underground paradise of bountiful marine life.
Moreover, Hawaii tells a compelling story with its more than 1,700 years of history while fascinating its tourists with its famous spirit. It's no wonder Hawaii had 7 million returning visitors in 2019, wherein 80.6% of them are coming from the western U.S. and 58.5% are coming from the east.
Among the eight Hawaiian islands, Maui and Kauai are the two well-visited islands. But if you are running a bit short on time, we will answer which one should you visit first.
Maui
Maui is the second-largest Hawaiian island and is also known as the "Valley Isle". Similar to most Hawaiian islands, Maui is also an island formed after a series of volcanic eruptions. In fact, it was dubbed as the "Valley Isle" because it resembles a valley landform wherein a flat land is nestled between the two mountains. However, in the case of Maui, they are two volcanoes: Pu'u Kukui and Haleakala.
Hawaii only has two seasons: the dry and wet seasons. The best time to visit Maui is during the dry season, which is from April to November. But you can avoid the summer for more balmy weather and less crowded beaches. So, instead, visit from April to May or September to mid-November.
By the other half of November, the weather is already transitioning to the wet season, so you may expect some rainy days.
Where to stay in Maui
Contrary to Maui being dubbed as the "playground of the rich", there are a lot of accommodations that you can choose from based on your budget. One of the best hotels in Maui is the Hyatt Regency Maui Resort & Spa (nightly rate starts at US$482 for two adults). It is a four-star hotel that has a spa, five in-house restaurants, and a waterpark. Their rooms fuse a modern island interior that is not only comfortable but also elegant. Either you're coming to Maui for your honeymoon or a family trip with your children, Hyatt Regency Maui Resort & Spa is a place for you.
But if you're looking for a more affordable choice but still not sacrificing comfort and style. You can also check out Aston at the Maui Banyan (nightly rate starts at US$219 for two adults). It's also a beachfront hotel and their standard rooms are a spacious one-bedroom studio with a living area, kitchen, and dining area. Another thing worth mentioning is the interiors seem to take you back to the 1980s. The beds are covered with white and floral prints linen and the furniture in the living and dining area are all quite similar to a vintage American home.
Things you can do in Maui
1. Hike Haleakala National Park
Admission Fee: US$30 per car for a 3-Day Pass
Haleakala National Park is home to the Haleakala Crater that stretches into a colossal size of more than 10,000 feet above sea level. In Hawaiian, Haleakala means "House of Sun", and there is an enthralling legend about the demigod Maui who used his magical fish hooks and some of his sister's red locks to catch the sun to elongate the days. Today, Haleakala National Park is a good place to watch the sunset and welcome sunrise.
Aside from its rewarding landscape that is similar to the red deserts like Mars', rock gardens, waterfalls, and streams that you can see when you hike, you can also camp in one of its surrounding campgrounds in Haleakala.
You can also visit some of the other hiking spots in Maui such as Iao Valley State Monument, Kings Gardens Waterfall Hike, or Seven Sacred Pools of Oheo.
2. Learn how to Surf at Kaanapali Surf School
Group Surf Lesson: starts at US$85 from Kaanapali Surf School
A trip to Maui will never be complete without doing a watersports activity. Apart from spotting sea turtles on the beach of Maluaka, you can also go on stand up paddling or canoeing in any of Maui's clear waters, or cliff diving at Black Rock in Kaanapali, and snorkeling at Molokini. You can also learn surfing at Kaanapali Surf School and muster the courage to brave the playful Hawaiian waves.
3. Get to Know Maui through the Lāhainā Historic Trail
Just like when you meet a person for the first time, it's a must to get to know them to understand their character. At the Lāhainā Historic Trail, you will be able to learn about the 500 years of town's history and see Maui's oldest surviving house together with the other 64 historical sites. Don't forget to download the Lāhainā Historic Trail for iPhone and Android to locate them and get an exciting interpretive experience of the historic town of Lāhainā.
4. Marvel at Maui Ocean Center
Admission Fee: US$34.95 per adult
Aside from the water activities that you can do in Maui, you can also visit the Maui Ocean Center to see its underwater paradise without hurting animals. Contrary to other aquariums, you will not see fishes, sharks, and stingrays in a tank. In Maui Ocean Center, they have an "Open Ocean Exhibit" wherein it's you who will be in a glass tunnel to see Maui's marine life. Aside from this, you can also get a glimpse of how it would be to meet a Humpback Whale up close with the 3D experience. For sure, this will be a memorable activity for the family.
5. Dine at Paia Fish Market
Since the Hawaiian islands are surrounded by water, you can assume that they can do a lot of wonders from any seafood caught in their waters. In Paia Fish Market, you can choose from an array of fresh seafood and they can cook it for you. Just let them know if you want it grilled, blackened, Cajun-style, or sautéed in butter and lemon. Then, you can leave it all to them. Either you're here with your partner, family, or friends, sharing a meal will always be one of the highlights of any trip.
Kauai
Kauai is the oldest and fourth-largest Hawaiian island. It is also nicknamed the "Garden Island" because of its emerald valleys and gobsmacking cliffs covered with centuries-old tropical forests, cascading rivers, and gushing waterfalls. If you've watched King Kong, Tomb Raiders of the Lost Ark, and Jurassic Park and noticed the particularly bizarre mountains and rugged cliffs in some of the scenes — well, those are not all computer graphics. That kind of place exists. It's Kauai.
Similar to Maui, the driest season in Kauai is from April to November. But the best time to visit them is from April to June and September to November. In these months, you will see the flowers in full bloom and the vegetations luscious. Also, you will be able to enjoy its less crowded beaches and other tourist attractions.
Where to Stay in Kauai
Located on the shores of one of the unusually calm beaches in Hawaii, the Grand Hyatt Kauai Resort & Spa (nightly rate starts at US$695 for two adults) is a perfect place to stay at. Aside from its sophisticated and contemporary rooms, family travelers or honeymooners will never run out of things to do here. In its 50-acre luxury hotel, you can start your day at the golf course or horseback riding. You can also wade in its five-acre saltwater lagoon, or get into the exciting river pool with falls and slides. Then, to seal the day you can either take a pampering timeout in its renowned spa or dine in any of the six in-house restaurants.
But if you're looking for a more affordable but still a quality choice. You can head to Banyan Harbor Resort (nightly rate starts at US$199 for two adults). Just 400 meters away from Kalapaki Beach, Banyan Harbor Resort is a home away from home. In its one-bedroom apartment, you will find a furnished kitchen with a stove and microwave. It also has a spacious living area, giving the bedroom more privacy. Family travelers or honeymooners can enjoy using its on-site sports courts, barbeque facilities, and a heated saltwater pool. Also, for those who enjoy golfing, Banyan Harbor Resort is just over two miles away from Kauai Lagoons Golf Course.
Things to Do in Kauai
1. Hike the Kalalau Trail
Kalalau Trail is the most popular hiking trail in Kauai. Just a heads up, though, you actually need to prebook your Kalalau Trail permit months before your hike. At the Kalalau Trail, you will endure a challenging 11-mile hike, but all the fatigue will go down the drain once you get into the viewpoint. The trail will end in the secluded beach in Kalalau Beach, which is just below the Kalalau Valley. You can also camp out here to maximize your hike and wake up in such a surreal place.
But if you're just in for a quick hike, at least a 30-minute hike, you can get into Kalepa Ridge Trail and be rewarded with the view of the Cathedral, which is one of the highlights at Na Pali Coast. Or if you want to cliff dive after hiking, you can get into a falls hike, such as the Ho'opi'i Falls Hike or Makaleha Falls Hike.
2. Take an Aerial Tour around Kauai's Natural Gems
Dubbed as the Garden Isle, most of the things that you're going to see on the island are wonders naturally carved by nature. Moreover, Kauai is also one of the less developed islands in Hawaii, which poses a benefit and a disadvantage. While you will see a lot of off-the-beaten adventures, some of its natural wonders can't be accessed unless you hike them. Good thing there are aerial tours in Kauai that you can book to see the breathtaking ridges, canyons, rivers, and falls in the Napali Coastline.
3. Kayak across one of the rivers in Kauai
Just like in other Hawaiian islands, swimming, snorkeling, surfing, and scuba diving are just some of the watersport activities you can do in Kauai. In fact, Napali Coasts can be appreciated through a helicopter tour or a catamaran tour. But something that should be part of your itinerary is kayaking through the only navigable rivers in Hawaii: the Hanalei River, Huleia River, and Wailua River. Among these three rivers, the Wailua River is the calmest river, making it the most popular among the three.
4. Get to know Kauai through the Kauai Museum
Admission Fee: US$15 per adult
A two-story building erected in the early 20th century tells the captivating history of Kauai. Inside the Kauai Museum, you will find more than a thousand ancient tools that were used by the native Hawaiians, as well as multi-cultural clothing from the immigrants, war memorabilia, and rotating artwork display from various artists. Make sure to check the Kauai Museum guided tour schedule to learn about the history of Kauai as told by the locals.
5. Dine at Red Salt
One of the in-house restaurants at Koa Kea Hotel and Resort, Red Salt is among the best fine dining restaurants in Kauai. We all know that Hawaii takes pride in their freshly caught seafood and their versions of seafood dishes. But at Red Salt, they take things a little bit further. Executive Chef and Kauai native Noelani Planas created a distinctive menu that fuses traditional Hawaiian cuisine with modern international flavors. Recently, they were even featured in Food Network with their breakfast gems: the lobster benedict and lemon-pineapple soufflé pancakes.
Verdict
In a Maui vs. Kauai comparison, both islands seem to be blessed with similar natural wonders carved by nature. From hiking trails, watersport activities, beaches, historical sites, and cuisines, both Maui and Kauai have their own special offerings. Whether you're coming for a honeymoon or with your family with children, you will not run out of things to do on both islands.
Choosing which one is the best in a Maui vs. Kauai comparison seems to be only dependent on the traveler's personal biases and preferences. Or perhaps, depending on their budget and preferred remoteness. Since Maui is said to be more expensive, budget-conscious travelers may opt for Kauai. Also, if your definition of relaxation is being on a secluded area on an island, you may also opt for Kauai. But if you're looking for more accessible tourist spots and bustling city centers, then Maui is the best for you. But whatever destination you eventually choose, the most important thing is to have fun on your island holiday!