40 Best Things to Do in Fukuoka: A Traveler's Guide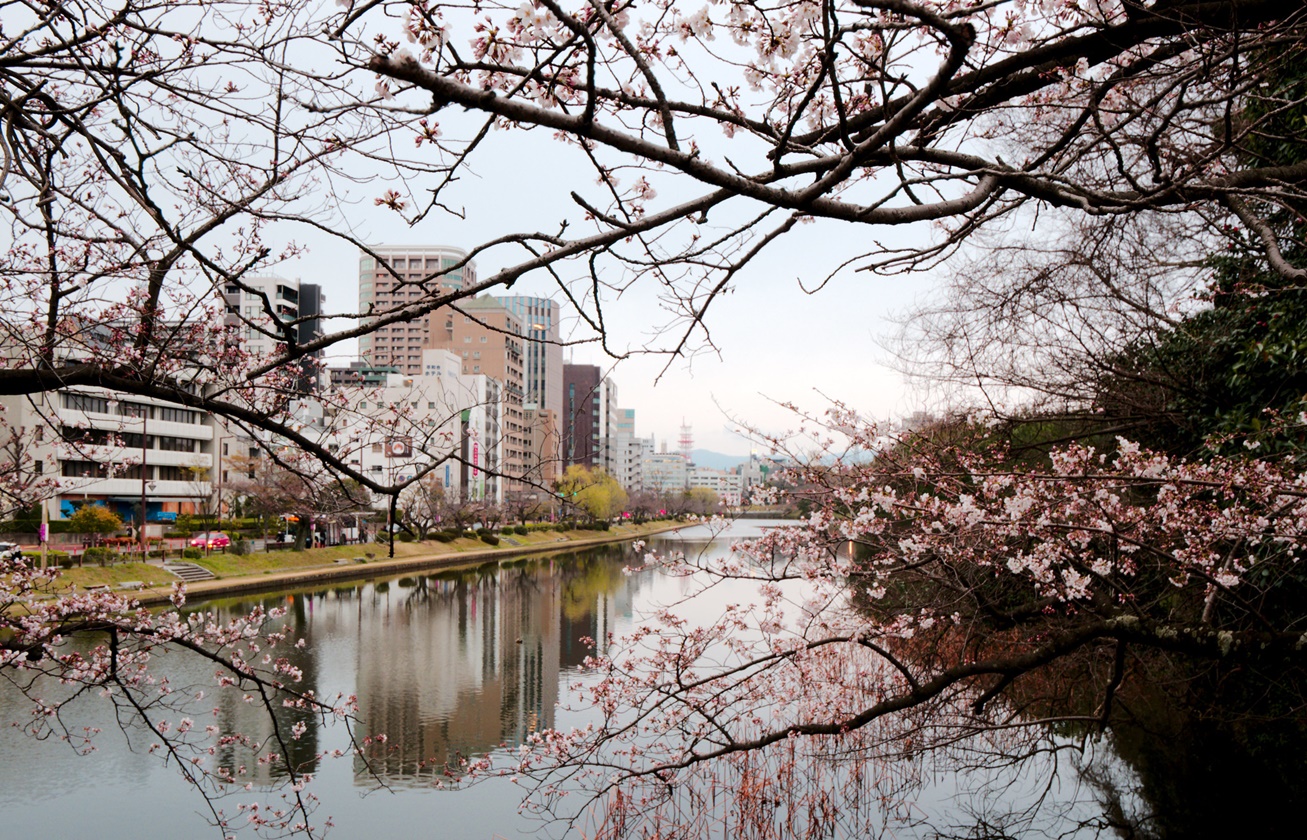 Located on Japan's southernmost island, Kyushu is a treasure trove containing some of the country's historic wonders. Its nine provinces all have their own distinct charm to them. And while most tourists flock to cities in Japan's central island, there are plenty of sights to see in Kyushu. Among the must-visit cities in the southern island is Fukuoka, home of delicious ramen and timeless shopping districts. Like Shibuya, Osaka, and others, there are plenty of things to do in Fukuoka.
Fukuoka is a multi-faceted tourist destination, visited for its cuisine and culture. First-time visitors may wonder, "what are the best things to do in Fukuoka?" given its many specialties. Well, worry not! Here's a handy guide to the must-do things when visiting the city.
What Is Fukuoka Famous For?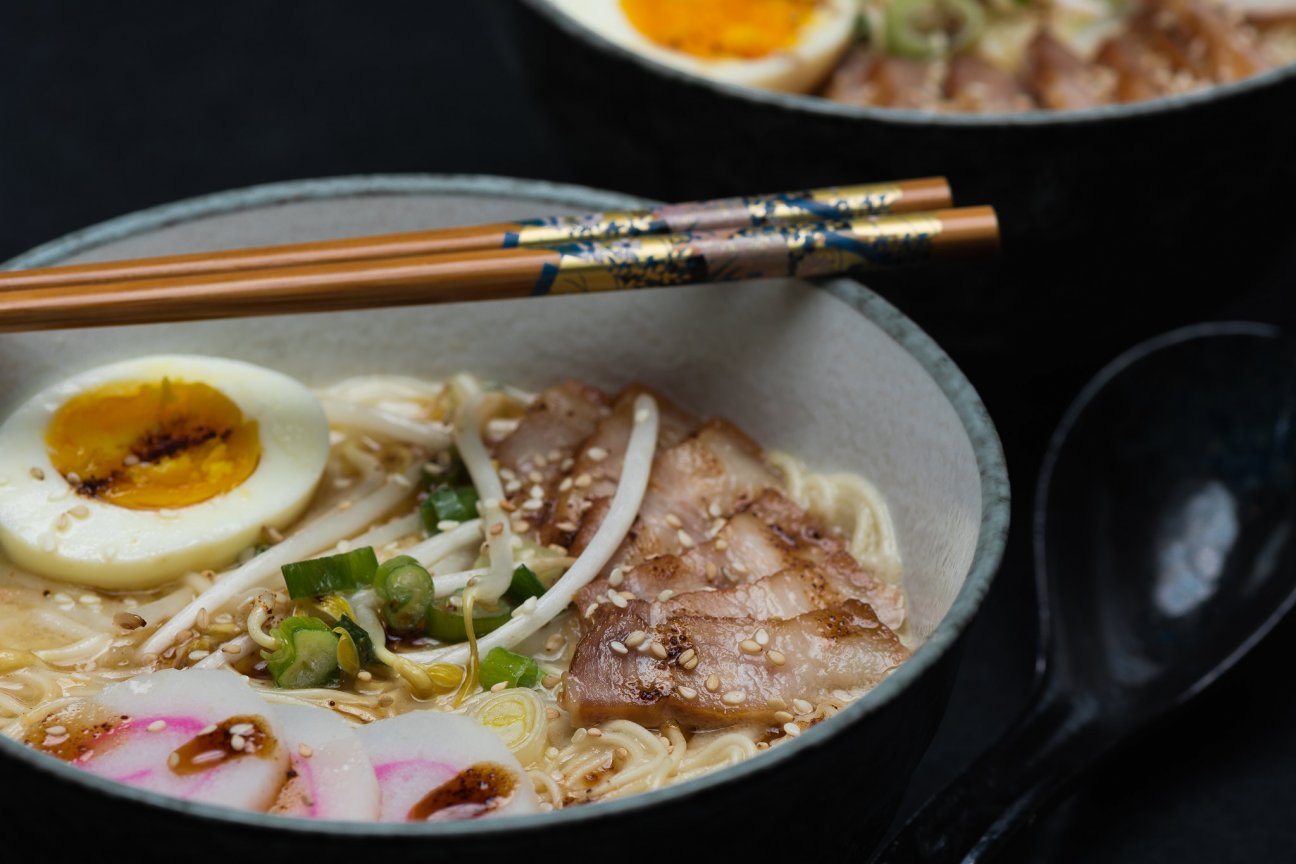 Photo by Austin Matherne on Flickr
Fukuoka is primarily famous for a lot of things: food, shopping culture, and its Hakata dolls.
When you visit Fukuoka, you'll be greeted by rows and rows of food stalls, also known as yatai. These traditional food carts originated way back in the 17th century but became popular during the Meiji Period. Sit down and enjoy freshly-cooked food at a yatai, usually located at a riverside. This is one of the best things to do in Fukuoka especially for newbie visitors to the province.
The Kyushu province is also famous for its many shopping malls. Fans of retail therapy will love its homegrown boutiques and commercial shopping spaces. From souvenirs and quirky accessories to big-name brands and luxury goods, Fukuoka has it all!
In addition to its thriving food and shopping scene, Fukuoka is also famous for its Hakata dolls. These traditional clay dolls originated in the city and were offered to Buddhist temples around the city. After World War II when America occupied the country, American soldiers would bring Hakata dolls back as souvenirs. Since then, the city gained fame for its production of Hakata dolls.
Best Things to Do in Fukuoka
Sightseeing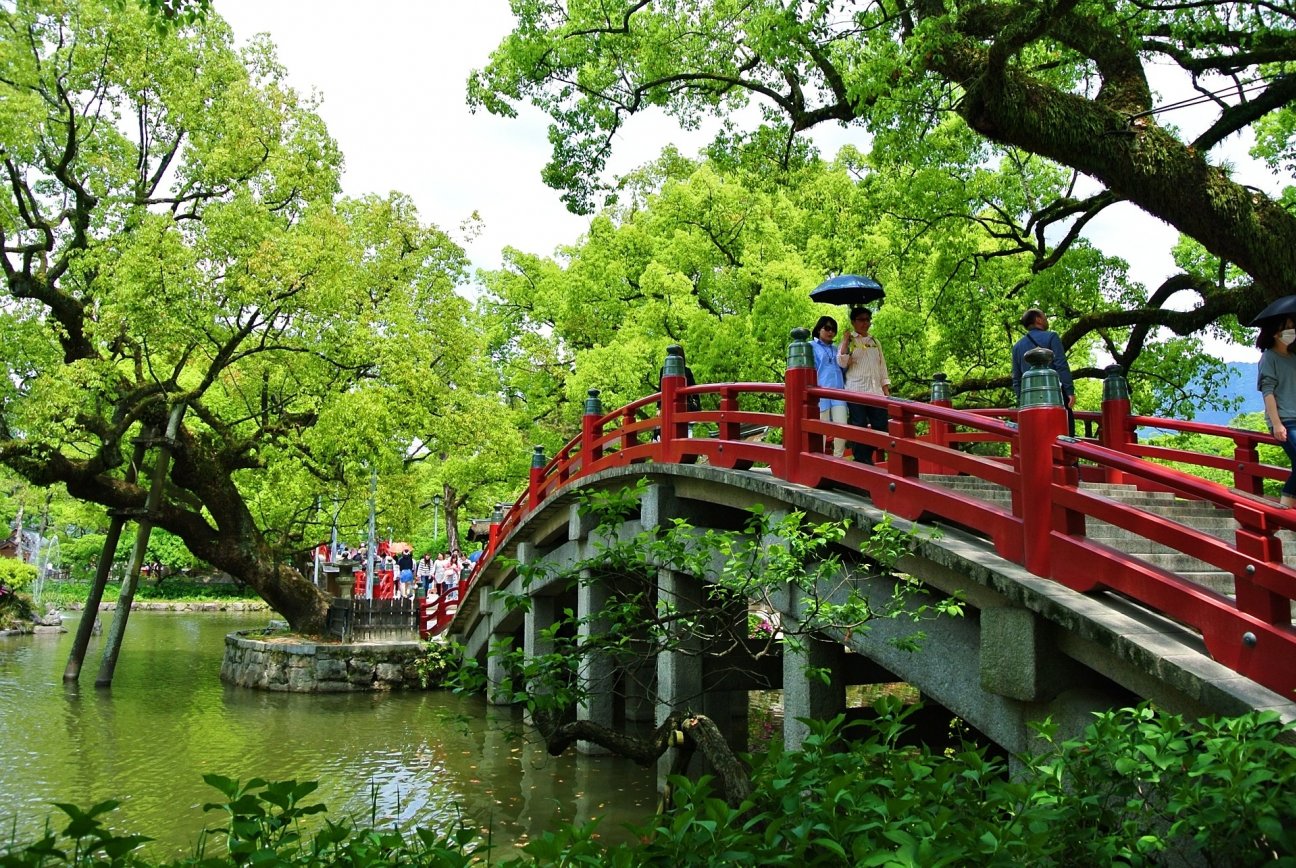 Photo by theerab on Pixabay
Sightseeing is easily one of the best free things to do in Fukuoka. You get to enjoy the best of both worlds, seeing well-preserved temples and modern buildings.
Hop on a boat and enjoy a relaxing cruise along the Yanagawa River. Go for a boat ride in the evening and marvel at the moonlit views of the city.
Take the train to Sasaguri and see the giant reclining Buddha at Nanzoin Temple. Weighing 300 tons and a length of 41 meters, the reclining Buddha is also the world's largest bronze statue.
See the ruins of what used to be Fukuoka Castle, once the largest castle in Kyushu Island. Visit during spring and admire the pastel hues of the cherry blossoms framing the castle walls.
Go for a leisurely stroll along Ohori Park near Fukuoka Castle. Sit at one of the benches and soak up the tranquil atmosphere of the place.
Visiting the Sumiyoshi Shrine is one of the quintessential things to do in Fukuoka. It used to be one of the main Shinto shrines and is now a first-rank shrine in the province of Fukuoka.
Head to the top of Fukuoka Tower and view the city from a different perspective.
Pay a visit to Kushida Shrine, considered by locals to be the guardian temple of Fukuoka. The shrine also hosts the Hakata Gion Yamakasa Festival every July.
Escape the hustle and bustle of the city and visit Yusentei Park's traditional gardens and ponds. The park used to be the home of the sixth lord of Fukuoka.
See the Hakozaki Shrine, another important shrine on the island. The shrine also hosts the Tamaseseri Festival in January and the Hojoya Festival in September.
Stroll through the streets of Hakata Old Town, a charming neighborhood filled with several temples and shrines.
Photo by Christian Chen on Unsplash
Fukuoka is also a foodie's paradise! Here are some of the must-try food and other culinary-related things to do in Fukuoka.
Start your day at Yanagibashi Rengo Market and sample local snacks. You can also find and buy fresh seafood, meat, and local produce here.
Try a bowl of Nagahama ramen. Unlike most ramen, the Nagahama ramen noodles are thinner, so it can be boiled and prepared quickly. The ramen also has a lighter soup, made from the broth of pork bones, also known as tonkotsu.
Fukuoka Udon is a must-try Japanese food in the city. Slurp on a bowl of Fukuoka udon with goboten (shredded and deep-fried burdock root) and the yatai around town.
For great views and food, eat at a yatai near Naka River. These stalls usually open during the evening and have a limited number of seats. Find ramen, gyoza, and other specialties as you enjoy the riverside views.
Aside from their ramen, visit Nagahama Seafood Market, Fukuoka's largest commercial fish market. If you don't plan on buying seafood, watch a fresh fish and tuna auction event or join a special cooking class.
Savor a hearty pot of motsunabe, one of Fukuoka's regional specialties. A motsunabe is a kind of hot pot made from beef, pork, or other offal in a miso and soy sauce-based broth served with cabbage and other vegetables.
Eat mentaiko, a kind of pollock roe used in most Korean, Japanese, and Russian cuisine. You can enjoy mentaiko as is, mix it with pasta to make mentaiko pasta, or try the mentaiko-based snacks sold in Hakata.
For the ultimate experience, join a guided food tour! Your expert guide will give you a short history of the cuisine in Fukuoka before taking you to the best places to eat.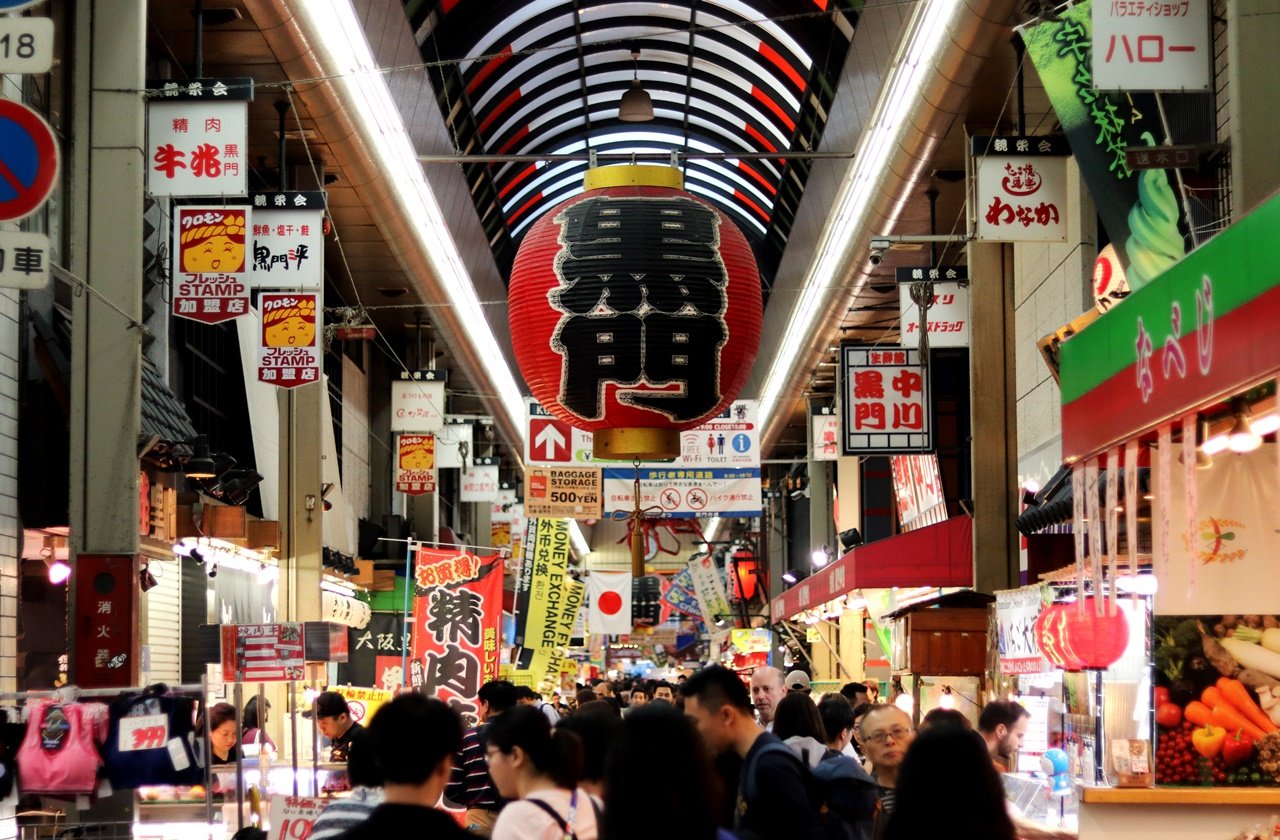 Photo by Cody Chan on Unsplash
Discover the best local finds when you go shopping in Fukuoka! Bring out your wallets and bargaining skills, and enjoy shopping at this seaside heaven.
Shopping is definitely one of the best things to do in Fukuoka. And your first stop should be Canal City Hakata, locally called the "city within a city". Canal City Hakata is an entertainment complex with several cafes, shops, restaurants, cinemas, and a canal that runs through the complex.
For penny-pinching travelers, visit Kawabata Shopping Arcade and find clothes, souvenirs, and others at a lower price. It is also a short walk from Canal City Hakata and the yatai stalls at Naka River.
Join a street shopping tour and find out what makes Fukuoka one of Japan's major trading hubs. The tour will visit different shopping districts like malls and street-side stalls, showcasing the city's thriving shopping industry.
Shop for souvenirs! Like souvenirs in Tokyo, these small trinkets and items serve as a memento of your vacation. Some of the popular souvenir items you can get in Fukuoka are Hakata dolls, mentaiko-flavored snacks, and hiyoko cake (chick-shaped chiffon cake). Other souvenirs you can take home are mochi (rice cake), senbei (rice crackers), manju (steamed buns with filling).
Exploring Tenjin Chikagai should be in every shopping aficionado's list of things to do in Fukuoka. This underground shopping mall boasts hundreds of shops, restaurants, and cafes. There's definitely a lot of shops to visit that one could get lost in this maz. But don't worry, you can find plenty of English signs to guide you along.
Visit JR Hakata City, the largest train station in Kyushu. Aside from being the main hub for trains on the island, it is also an entertainment complex. Shop at the 230 retail stores, watch a movie, and catch panoramic views of Fukuoka on the rooftop.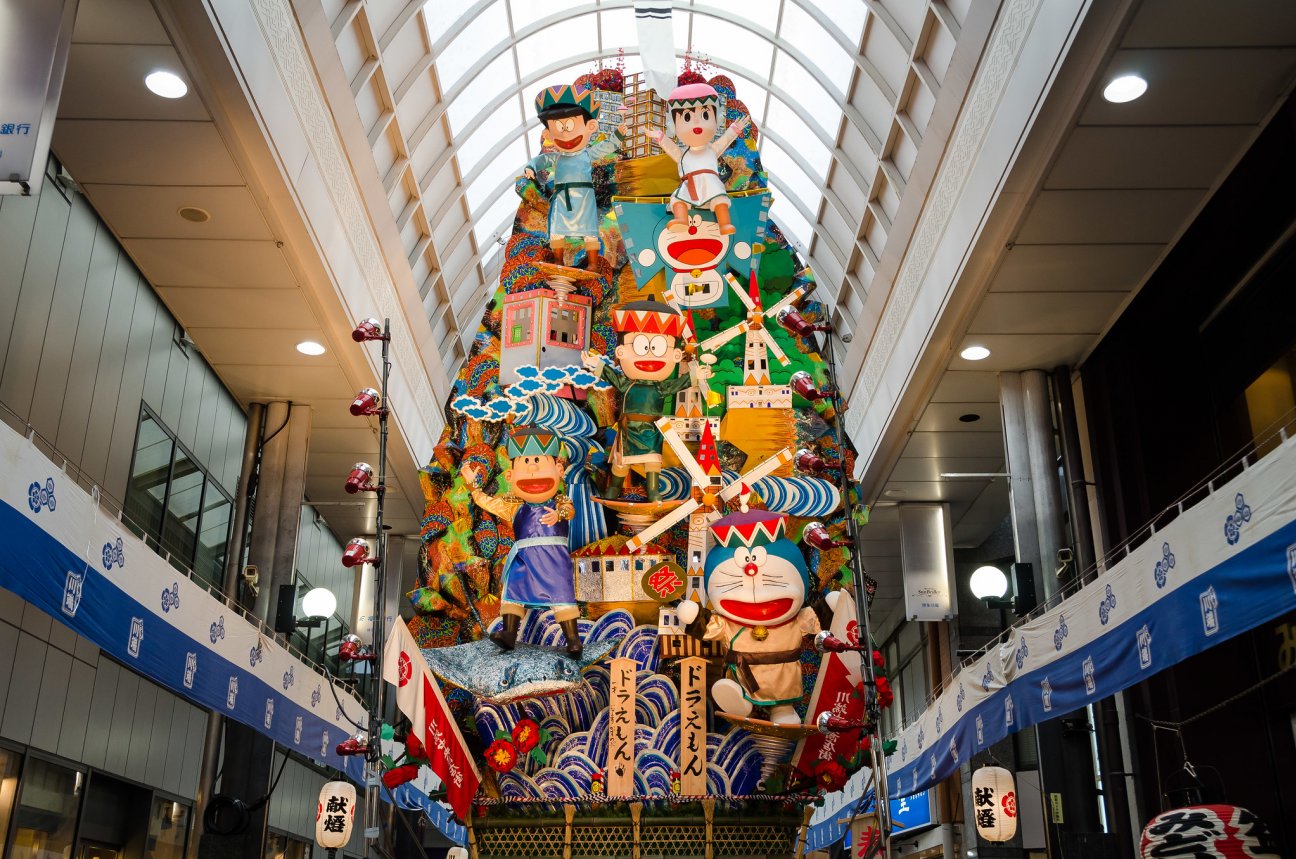 Photo by Sandra Vallaure on Flickr
Get a deeper insight into the history of Fukuoka when you participate in different cultural activities. Immerse yourself in the local culture and find out why Fukuoka is a much-loved city.
Learn about the history of Kyushu at the Kyushu National Museum. After exploring the museum, visit Dazaifu Tenmangu Shrine, which is located nearby.
Attend the Hakata Gion Yamakasa Festival in July. This one of the most popular festivals in Japan, attracting millions of visitors every year. The festival's main highlight is the race involving seven teams (representing Fukuoka's neighborhoods) carrying wooden floats around different locations.
Taking a calligraphy class at the Hakata Machiya Folk Museum is one of the best things to do in Fukuoka. Aside from calligraphy classes, the museum displays local crafts like Hakata dolls, textiles, figurines, and toys.
Sing your heart out at a karaoke joint. You can find these places all over town where you can pay an hourly rate. Complete your karaoke experience and don elaborate costumes as you belt out high notes!
Watching a sumo match is one of the classic things to do in Fukuoka, and in Japan overall. If you'll visit in November, don't miss a sumo match as it is the prime season for the Japanese sport.
Attend a tea ceremony in Fukuoka. Sip on a freshly brewed cup of tea as you take in the serenity of the environment.
Tour inside the Kaho Gekijou Kabuki Theater and learn about the efforts behind a kabuki show. Explore the backstage and below the stage to see how these shows are done.
Discover Fukuoka's traditional crafts at the Hakata Traditional Craft and Design Museum. Find woven textiles, Hakata dolls, and learn about the culture of the city.
In May, don't miss the Hakata Dontaku Festival, considered one of the major festivals in Fukuoka.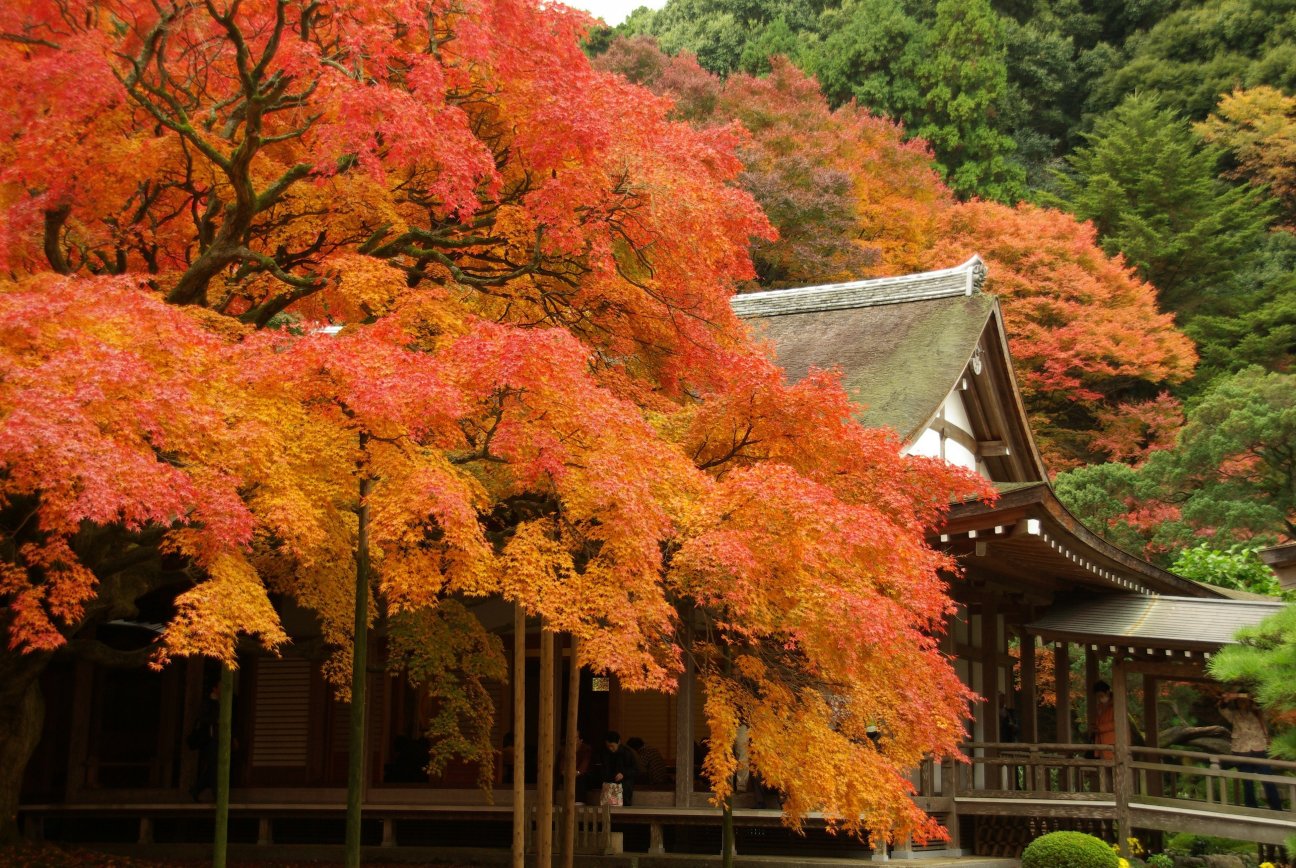 Photo by sakura on Adobe Stock
Despite being a good destination all-year-round, there are fun things to do in Fukuoka during each of the four seasons. If you find yourself in the city in spring, summer, fall, or winter, don't miss these activities!
In spring, find an abundance of colorful flowers at Nokonoshima Island Park. Marvel at the sea views as you take photos of the cherry blossoms, poppies, azaleas, and more.
Catch some waves and go surfing — one of the best things to do in Fukuoka. Although they're not as world-class as in other cities, surfing in Fukuoka is perfect for beginners and intermediate surfers.
From September to December, head to Migita Orchard and go persimmon picking. Entrance is free and upon arriving, receive your basket and a pair of scissors. The staff will guide you in picking the best persimmons to take home.
During summer, visit Momochi Seaside Park, a man-made beach. Play volleyball, go for a swim, or enjoy a relaxing walk as you feel the sand between your toes.
Admire the stunning fall foliage at Komyozenji Temple. Bring out your cameras and don't forget to capture the beauty of the trees in different shades of yellow, gold, and red. Unlike most temples and shrines in Fukuoka, Komyozenji Temple isn't as crowded, so you're free to walk around and take pictures.
Visiting Uminonakamichi Seaside Park is one of the most fun things to do in Fukuoka during springtime. Stroll through its flower garden, enjoy a picnic lunch, or see the animals. In summer, take a dip in its pool, said to be one of the largest swimming pools in Japan.
Marvel at the twinkling lights at the different winter illumination spots in Fukuoka. Some of the popular areas to watch the illuminations are in JR Hakata City, Fukuoka Tower, Kego Park, and Uminonakamichi Seaside Park.
Best Time to Visit Fukuoka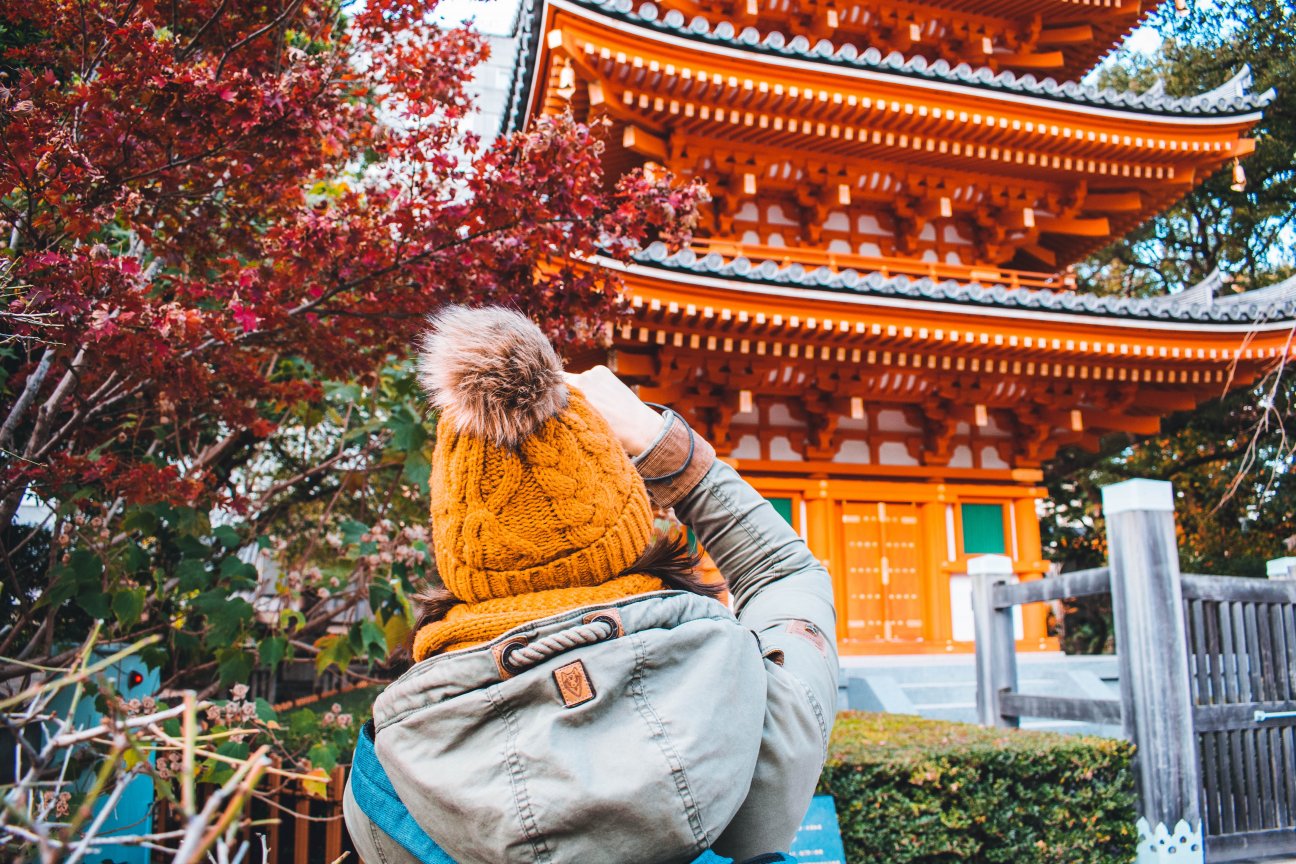 Photo by Roméo A. on Unsplash
The best time to enjoy Fukuoka is during the autumn months of October to November. Plane tickets are cheaper as compared to those going to Osaka and Tokyo, and the summer crowds have left the city. You can enjoy sightseeing and visiting tourist attractions without the hassle of long queues. Additionally, you get an extra treat when you see the gorgeous foliage at some parks, temples, and shrines. Weather-wise, October and November are two of the driest months, so there are fewer chances of rainfall.
Another great time to visit Fukuoka is from late March to May, during the spring season. The weather isn't too hot and humid and the days are sunny yet pleasant. However, since spring also coincides with the cherry blossom viewing season, expect larger crowds. Prices for hotels and airfare are more expensive, so it's best to book months ahead. If you're willing to weave through thick crowds at parks to see the cherry blossoms, then this is the best time to visit Fukuoka for you.
June to August marks the start of summer in Fukuoka as well as the school break. That being said, you'll find students and other locals in most parks and beaches. Although the famous Yamakasa festival is in July and attracts plenty of spectators, the weather is unpredictable. Summer in Fukuoka is hot and humid, although the nights are cool. In August, the typhoon season starts until September, so better skip your trip during this month.
Lastly, winter is cold, but it's relatively bearable and you can still enjoy plenty of things to do in Fukuoka. This is also another busy season as most locals escape the freezing winters in northern countries. Temperatures during winter rarely drop below zero, however, don't expect to see that much snowfall.
Head South and Visit Fukuoka!
If you're looking for the next Japanese destination, go down south to Kyushu and visit Fukuoka. The city lets you spend days and days of sightseeing and eating the best Japanese food. Hop on a boat and cruise along the Yanagawa River or admire the Naka River views while eating at a yatai stall. Shop 'til you drop at its many shopping centers — from underground shopping malls to street-side stalls.
For lovers of Japanese food, a trip to Fukuoka is a must as it is the birthplace of Japanese staples like tonkotsu ramen and yatai food stalls. Don't forget to try other local delicacies and specialties like mentaiko, motsunabe, and more. Attending cultural festivals like the Yamakasa and Dontaku festivals are also some of the best things to do in Fukuoka, as it gives you an overview of its heritage and well-preserved traditions.
Bursting with flavor and cultural heritage, Fukuoka promises a memorable holiday!