10 Best Things To Do In Krakow, Poland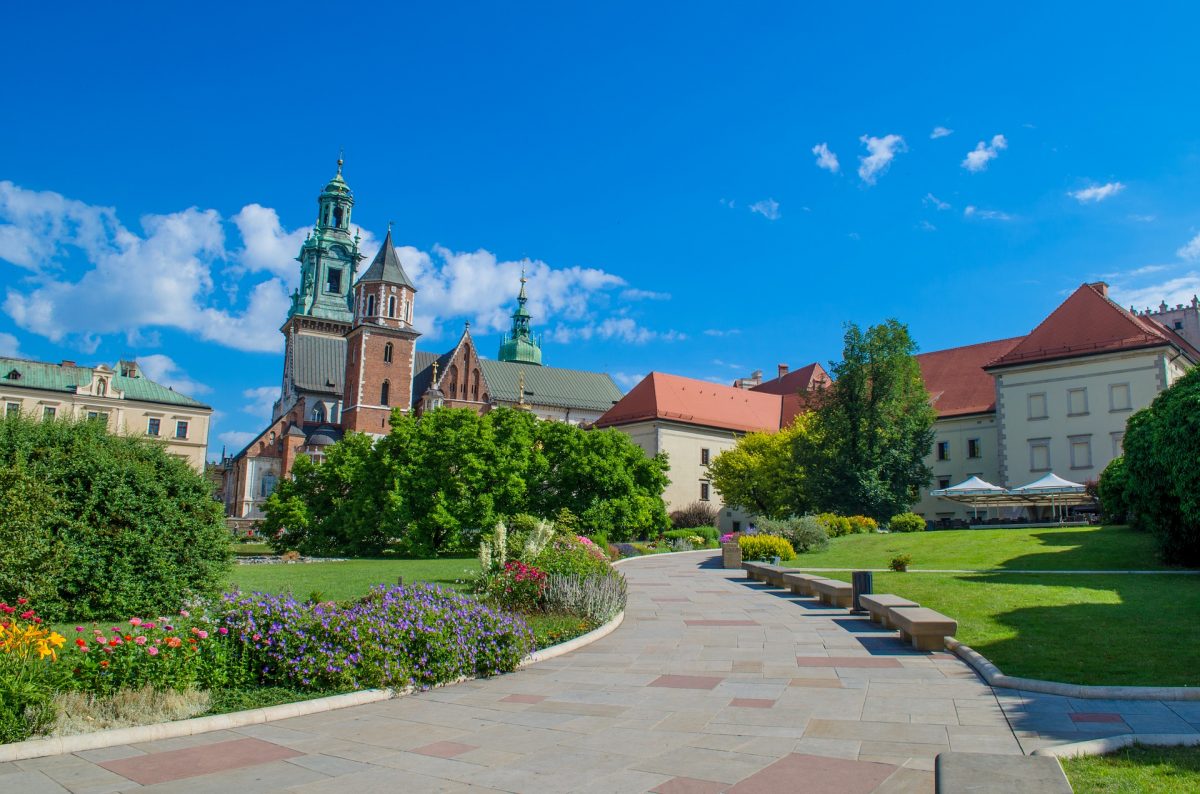 To begin seeing the world, start with Poland. The country doesn't always top the list of holiday destinations. But an avid traveler knows that Poland is a hidden gem. Filled with beautiful sceneries and fascinating history, there's not much that this land doesn't have. But among its many wonderful cities, Krakow is particularly delightful.
Poland is one of the largest countries in Europe. So, naturally, it's teeming with diverse experiences. From cultural sites to a wild nightlife- this city of Krakow has it all. The fact that Krakow looks like it's straight out of Disneyland certainly helps its case even more!
As a Central European city, there is no doubt that its beauty will leave you spellbound. Besides, the long list of things to in Krakow makes for a busy vacation. It is no wonder that tourists are flocking to Krakow and leaving with memories of a lifetime.
A Rich History
The second-largest city of Poland, Krakow is also one of the oldest. Legends claim that the city was founded by Krakus, a ruler who saved the land from the Wawel Dragon, a mythical beast.
While this may not be true, the history of Krakow is still fascinating. Its settlement is traced back to the 8th century with the arrival of Slavic pagans known as "Vistulans". And thus, Krakow grew.
Krakow has witnessed some of the most revolutionary moments of the world. World War II has been particularly harrowing for this city. But Krakow emerged stronger through it all and is, today, one of the finest cities of Europe.
Exploring Europe is incomplete without spending time in this beautiful city. There are so many things to do in Krakow that there's never a dull moment. To start your own journey, here's a list of the top 10 things to do in Krakow Poland.
1.
Go Back In Time In Old Town
Stare Miasto or Old Town is Krakow's oldest quarter and a World Heritage Site. This iconic area is a living embodiment of history in the making.
Old Town is basically the heart of Krakow. It is brimming with all of the features which make this city such a treasure among others. Gothic architecture, cobblestoned pathways, ancient institutions – Old Town has preserved its heritage quite well. To top it off, even the nightlife of this part of town is always fun-packed!
Sukiennice, St. Mary's Basilica and the Church of St. Anne are just a few places in Old Town that you must visit. Cloth Hall is another must-visit attraction of Krakow's Old Town. It is, after all, the oldest shopping mall in the world.
Don't forget the Market Square with all its cafes and bars. The Market Square is often referred to as the heart of Krakow with all its activity. There is no end to things to do in Krakow. But Old Town, brimming with life, is always a favorite among everyone.
2.
Be Inspired By The Royal History Of Wawel Castle
Wawel Castle is perhaps the most important historical site of the city. Among things to do in Krakow, visiting Wawel Castle, the seat of royalty, should be at the top of the list.
Dating from the 14th century, Wawel Castle brings forth a unique architectural blend. The establishment is made up of the castle and cathedral. Together, they house the royal treasures of Poland. For the Polish, the Wawel Castle is a matter of pride. And for tourists, it is a magnificent site that inspires awe.
There are 5 sections in the palace- Crown Treasury and Armoury, State Rooms, Royal Private Apartments, Lost Wawel and the Exhibition of Oriental Art. Regal beyond belief, each of these need to be explored.
3.
Fall In Love At Bernatka Footbridge
Do not underestimate the romanticism of the streets of Krakow. As a Central European city with beauty every step along the way, just roaming the streets is one of our most favorite things to do in Krakow.
The boulevards of Krakow offer breathtaking views of the city. You can take your significant other out on a walk and immerse yourself in the atmosphere of love. In this case, Bernatka Footbridge is the place to be. A night spent wandering here is unsurprisingly a major attraction within the city.
The illuminated bridge over the Wista River presents an ethereal view that can inspire generations of poets. You can even hang a padlock on the bridge and throw the key in the water. It's a true and tested tradition of lovers. Years later, these are undoubtedly the memories you will cherish.
4.
Retreat To The Tatra Mountains
Just two hours away from Krakow, Tatra Mountains is a breath of fresh air. Known as the "Polish Alps", the scenic landscape is a refreshing break from the city.
South of the Krakow, you can just rent a car to the Tatra Mountains. When it comes to things to do in Krakow, Poland, a day-long excursion here is a favorite among lovers of nature.
The quaint winter sports town, Zakopane, is right below the mountain. In addition, you can explore the town, its historic center, the Tatra Museum and even buy some souvenirs from local shops.
Besides, there is a splendid lake called Morskie Oko in the middle of Tatra National Park. The lake, with its pristine water surrounded by the peaks of Tatra, is one of the most beautiful sights in the world.
Away from the city, the Tatra mountain range is an unspoiled piece of heaven that soothes the soul.
5.
Visit The Famous Wieliczka Salt Mine
Among things to do in Krakow, visiting the Wieliczka Salt Mine is always on the list. The historic salt mine in the undergrounds of Krakow is today an elaborate structure that attracts millions of tourists.
The Wieliczka Salt Mine dates back to the Middle Ages. But the work of the miners transcends time. Ornate chambers, hanging chandeliers, emerald salt lakes – the Wieliczka Salt Mine takes one's breathe away. Even the salty atmosphere of the cave is said to be good for health.
Another World Heritage Site in Krakow, you can access most of it through a guided tour. There are two routes to choose from.
First-time visitors often opt for the "tourist" route, the standard guide to the main attractions within the mine. But you can also choose the "miners" route. Albeit more complex, this route offers an immersive experience into this subterranean wonderland.
More of an art gallery than a salt mine, this structure is unbelievable. Huge and cavernous, the Wieliczka Salt Mine is bound to be a highlight of your trip to Poland.
6.
Look At Vintage Aircrafts In The Polish Aviation Museum
If you have a penchant for aviation and engineering, the Polish Aviation Museum is likely to be on your list of things to do in Krakow. It is, after all, one of the best in the world.
It used to be an airport till 1963. Today it's a museum and an exhibition hall. And these are complete with artifacts and aircraft. In fact, some of its exhibits are the only existing ones in the world.
Polish pre-war aircraft, gliders, fighter jets, etc. are just a few names on the list. Discovering aviation history in the Polish Aviation Museum is certainly an enlightening experience.
7.
Enjoy The Fantastic Street Art Of Krakow
It is said that the best things in life are free. The street art of Krakow is something of that sort. One of our favorite things to do in Krakow is to take a walk on its pretty streets. The street art that lines the way makes it even better.
Krakow is between the crux of a historic past and the hip artistry of today. Truly, this city knows how to appreciate graphic art. As you walk into a museum, filled with relics of history, don't be surprised if there's a trendy 3D art right across the street.
As Krakow makes its name as an art hub, these illustrations are becoming quite the rage. It is now common for businesses to pay artists to spruce up the streets with their work. And while we are enamored with what we see, Judah, Bawol Square and AGH mural are some of our favorite street artwork.
8.
Experience A Dose Of Eastern Culture In Manggha Museum
It is amazing how Krakow, a cultural goldmine of its own, has immersed itself into global culture. The Manggha Museum of Japanese Art and Technology is a fine example of the celebration of culture.
Right on the bank of Vistula, this museum was built by Andrzej Wajda and his wife Krystyna Zachwatowicz. These two decided to put their love for Japanese culture on the show and the end result puts together Japanese elements for the rest of the world to see.
The Japanese visual arts proudly exhibited in the museum is particularly fascinating. But there's also plenty of music, literature, philosophy, film, and theatre. Who knew experiencing other global cultures is one of the things to do in Krakow? Visit Manggha Museum to soak in the Eastern philosophy.
9.
Learn History In The Schindler's Factory
If you've watched Spielberg's Schindler's List, you will know of Krakow's Nazi-occupied history, a most troubling time. Visiting Schindler's Factory is now one of the things to do in Krakow, an eye-opening experience for tourists.
Oskar Schindler's Enamel Factory saved around 1200 Jews from the inevitable death of Nazi labor camps. This very Enamel Factory in Krakow now holds a permanent exhibition of the name "Krakow under Nazi Occupation 1939-1945".
The museum is a recreation of the harrowing times that the city had seen under Nazi brutality. Every step is a gripping history lesson that moves the heart. Guided tours in the Schindler's Factory last around 1.5 hours and every minute is worth it.
10.
Explore The Dragon's Den
Krakow, Poland is surrounded by fascinating myth and lore. One of the best things to do in Krakow is to immerse yourself in its magical history. Dragon's Den is just one such place.
This natural cave was formed around 25 million years ago. This limestone formation is an eerie space, with twisted innards. According to folklore, this was the home of the Wawel dragon. And this is where King Krakus had slain him. In fact, it is a common belief that there are some bones hanging inside the den that belong to this very dragon.
A sculpture of a dragon, complete with a fire-breath will be awaiting you at the mouth of the den. Making way through the den's labyrinth is definitely one of the most fun things to do in Krakow.
Getting To Krakow, Poland
Weather
This list barely scratches the surface of things to do in Krakow. The city is indeed replete with attractions of all sorts, be it historical or light-hearted. Before you set your mind to spend time in Krakow, do have a look at Poland weather. It is typically European with warm summers and frigid winters. The peak time to travel would be during summer when Poland weather is at its best.
Transport
As for getting to Krakow, there are a number of ways. You can fly directly into Krakow Airport. But you can also reach the city by bus or train from Katowice, Wrocław, Berlin, Tarnów, Rzeszów, Kielce, Warsaw and Budapest.
For instance, traveling to Krakow by train is particularly efficient. The city's main train station, Krakow Glowny, is right at the gates of Old Town, the heartland of Krakow. The journey from Warsaw to Krakow should take approximately 3 hours by train.
You can also choose to travel by car, but generally, we'd not recommended that. The roadways are not well-connected and parking is always a hassle. Therefore, public transportation, from Warsaw to Krakow or from any other part of the nearby cities, is always preferable.
A holiday in Krakow, one of the finest European cities, is something to cherish forever. Krakow is an intellectual art hub with tonnes of history and tradition. It's impossible not to be overwhelmed with this Polish wonderland! Therefore, go ahead and book your tickets and get started on things to do in Krakow.