Best Time to Visit Europe: A Season-by-Season Guide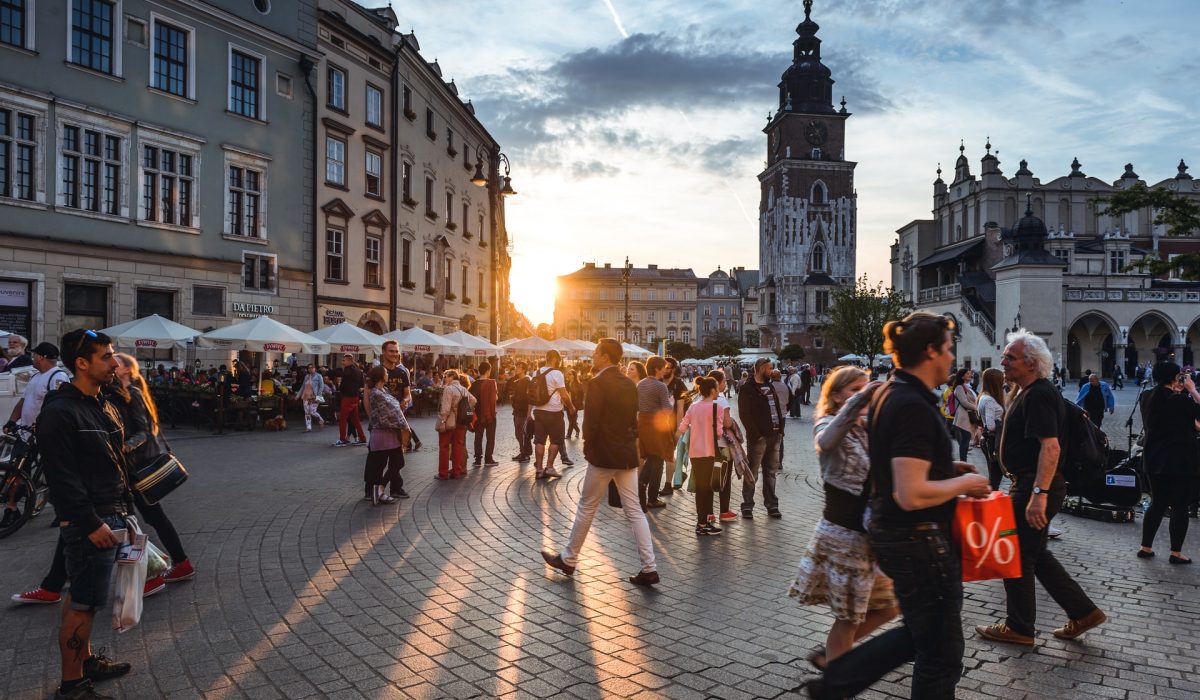 Europe is a vast continent with charming seasons, perfect for different types of travelers. With its varying topographic structures, its not surprising how some European countries experience balmy weather, while others are carpeted with thick snow. So, whether you want to pack your winter boots or your underwater camera, it's important to know when is the best time to visit Europe for your preferred holiday getaway.
In addition, deciding on the best time to visit Europe can also be dependent on your budget and weather preference. Some suggest that November to March is the perfect time to book a flight to Europe. During this time, some Europeans spend their Christmas holidays in tropical countries, while others wait for the holidays to pass for fewer crowds. With this, you can expect that flights are cheaper during these months.
If you're still undecided about which countries to visit and which months to go, for your convenice, we have listed down below a comprehensive, season-by-season guide to the best places and the best time to visit Europe!

Winter
From December to February, Europe turns into a winter wonderland at every turn. From snow-capped mountains to lakes-turned-natural-skating-rinks, winter is the best time to visit Europe for some thrilling outdoor activities. Get your winter gears ready and visit scenic glacial places, like the Swiss Alps or French Alps.
From mid-January to February, the Christmas holidays are over, and some countries in Europe are already experiencing mild rainfalls. With this, you can expect cheaper flights and accommodations as well as fewer crowds. Can you imagine taking a photo at the Parthenon in Athens without many strangers photobombing your shot? It's almost impossible to think about, but it happens in February. But remember that this is still Europe, so don't expect much in other countries.
Reykjavik, Iceland
Best time to visit: January to February
In Reykjavik, Iceland, aside from skiing in their largest ski resort, Bláfjöll, January is the perfect time to go caving in one of their Ice Caves or watch the surreal Northern Lights. In the Vatnajokull Ice Cave, you will see an extraordinary cave formation that looks like a wave frozen by time. You can join the Ice Caving Tours (starts at around US$113 per person) to understand its history and essence. Usually, the Northern Lights or Aurora Borealis parade its surreal beauty from September to March, so visiting Iceland during the month of January gives you maximum chance to see the astounding lights. On the day before doing your preferred activity, make sure that you get ample rest at the sophisticated Hotel Borg by Keahotels (starts at US$202 for two adults per night) to prepare for the next day's adventure.
Rovaniemi, Finland
Best time to visit: December to February
Bliss and generosity are two things that will always be present when we talk about Christmas. In most Catholic countries, Christmas is not just the birth of Jesus but also a celebration of the benevolent Christian bishop, St. Nicholas, or more popularly known as Santa Claus. In Rovaniemi, Finland, you will find the Santa Claus Village, which will make your Christmas holidays one of the books. Here you can celebrate your Christmas dinner in one of their restaurants or bars, or enjoy the thick snows in their various outdoor activities. You can also book a glass igloo to maximize your arctic experience.
Valletta, Malta
Best time to visit: December to February
However, if you want to escape the frigid weather, you can head to Valletta, Malta. You can find Malta between Sicily and Libya, and they share similar weather with Africa. It's an ancient city that is breathtakingly picturesque everywhere you turn. It is also surrounded by beautiful beaches that will comfort you in the winter. Who doesn't want to sunbathe in the Mediterranean coasts of Malta while entire Europe is covered in snow? Book a room at Grand Hotel Excelsior (starts at US$127 for two adults per night) to wake up to the idyllic view of Valletta's coasts.
Venice, Italy
Best time to visit: January to February
In February, Venice, Italy, celebrates its world-renowned annual festival called Carnevale di Venezia. It usually starts eight days before lent. The dates usually vary, head on to their website for updates and announcements. In this festival, locals, and people from all over the world don fancy dresses and extravagant masks to throw a Despedida party for meat since it's the fasting season. Just make sure to book your rooms ahead of time to get a chance to join or see the celebration that dates back to the middle ages up close.
Santa Cruz, Tenerife
Best time to visit: February to March
Meanwhile in Santa Cruz, Tenerife, there is the Santa Cruz de Tenerife Carnival. The dates of the celebration usually vary but you can also refer to their website for updates. To give you an idea, it runs for more than a month, but the main highlight of the festival usually happens a week before Ash Wednesday. Here, the streets of Santa Cruz are filled with festive music and revelers embellished with flamboyant headpieces, costumes, and even wings. Although you're allowed to join the festival with your plain white tees and shorts, locals recommend that you dress up to feel the merry-making in full gear. You can book a room at Iberostar Heritage Grand Mencey (starts at US$111 for two adults per night), where you can rest up after a day of exciting activities.
Spring
In March, there are countries that are still covered with snow, such as Innsbruck, Austria, or Chamoix, France, so you can still catch up on your winter ski. However, the temperature, in general, starts to change from frigid winter to balmy weather. This makes Spring the best time to visit Europe to see a lot of nationwide festivals and celebrations.
While some countries like Braga, Portugal, and Seville, Spain, are solemnly celebrating Semana Santa. Other countries are also celebrating the coming of spring with conviviality masked in some spooky and witty celebrations.
Dublin, Ireland
Best time to visit: March
During St. Patrick's Festival, Dublin, Ireland, is covered with literal greenery. Their iconic landmarks are masked in green, there is a two-mile parade of people wearing green hats, and their houses are adorned with shamrocks. Aside from these, there are also other festival highlights, such as the spoken-word trails, singing and céilí dancing workshops, as well as film screenings. Moreover, they also host free workshops in Museums and conduct audio heritage walks from St Patrick's Cathedral to Merrion Square. After a full day of discovering either your hidden talent or the city's gems, you can cozy up at The Merrion Hotel (starts at US$413 for two adults per night), which is a five-star hotel in the historic Merrion Square.
Chisinau, Moldova
Best time to visit: March
A country tucked between Romania and Ukraine, Chisinau, Moldova, celebrates Martisor every first day of March. Martisor is one of the UNESCO Intangible Cultural Heritage for being an ancient celebration that dates back to Romania's predecessors, the Dacian times. This festival features knitting a red and white thread to be pinned over the heart as a fertility amulet. Others also use this to symbolize the welcoming of spring by tying them to the tree until the flowers blossom. If you want to skip the crowd, you can watch people buy and give Martisors all day at Radisson Blu Leogrand Hotel (starts at US$145 for two adults per night), which is located in the city center next to the Nativity Cathedral and Parliament building.
Thale, Germany
Best time to visit: April
Myths and local folklore say that witches ride their broomsticks from Harz Mountains' peak in Thale, Germany, to other mountains where Pagan sacrificing is also conducted. Today, on April 30, they celebrate Walpurgisnacht or Walpurgis Night, wherein people crowd the streets wearing witch or devil costumes. Aside from the several stages set up for comedians, bands, and other performers, you will also see kiosks of art materials and food, as well as bonfires and fireworks. So make sure to book a room at the nearby city's hotel Best Western Hotel Schlossmühle Quedlinburg (starts at US$144 for two adults per night) to enjoy the festival without thinking about when and how to go home.
Cannes, France
Best time to visit: May
Since we are already talking about entertainment and performances, let us not miss out on the prestigious film festival in Cannes, France. Each year in May, the Palais des Festivals brings together actors, filmmakers, and others artists who take part in conceptualizing and presenting compelling stories in films from all over the world. Aside from spotting your favorite actors, Cannes Festival is also an opportunity to watch a film on the shores of Cinema de la Plage at Mace Beach. To completely immerse yourself, you can feel like a star at InterContinental Carlton Cannes (starts at US$1,413 for two adults per night), which is also one of the celebrities' favorite hotels.
Basel, Switzerland
Best time to visit: June
We all know that Europe is a melting pot of artistry — from ancient architectures and prominent literary figures, to designer garbs and art movements. Every year in June, Basel, Switzerland, presents a revolving art exhibition held for a few days. It originally started in Basel, hence the name itself Art Basel. But they also set up exhibits in Hong Kong (March) and Miami Beach (December). At the art exhibition, they feature over 4,000 artists from five continents. Art Basel also partnered with the leading hotels in Basel, Switzerland, to help the visitors have a comfortable stay while enjoying the masterpieces in the art fair. One of their partner hotels is Swissôtel Le Plaza Basel (starts at US$320 for two adults per night), which is just a three-minute walk to Basler Messeturm where Art Basel is taking place.
Copenhagen, Denmark
Best time to visit: June
Copenhagen, Denmark, is one of the most expensive countries to visit in Europe. But it surely is worth the price. Either you fancy dining in their acclaimed Michelin-starred Noma, whose fine-dining scene starts at around US$441. Or, you want to visit over 80 museums and attractions and navigate the city for free with the Copenhagen Card, Copenhagen allows you to delve into its culture easily. Don't forget to also visit the unique neighborhood of Christiania Freetown, where blatant selling of marijuana gummies is rampant and quirky cafes and music venues are established. After a day of steering around the city doing touristy things, rest up in your Scandinavian hotel Copenhagen Admiral Hotel (starts at US$152 for two adults per night).
Summer
In summer, tourists usually flock the beaches and lakes to cool down and beat the summer heat. Lisbon, Portugal, and Barcelona, Spain, are some of the European countries that are known for their stunning shorelines and immaculate waters. But you can expect that these areas will be too crowded since most of Europe is in the summer holidays.
However, summer is also the time when there are a lot of festivals happening across Europe. If you are looking for local cultural celebrations, any month in Summer is the best time to visit Europe. Some of the famous festivals that you can join are Running of the Bulls in Pamplona, Spain (July 6 to 14), and Bastille Day in France (July 14). Also, experience the wine festivals in the wine continent of Europe in Vignes Vins Randos in Loire Valley, France (August 31 to September 1), and Fiesta dell 'Uva in Tuscany, Italy (September 20 to 22).
Somogy County, Hungary
Best time to visit: July
Hungary used to be a communist country until the 1980s. Since then it entered the international scene as one of the budget-friendly countries to visit in Europe. Although spring is the best time to visit Hungary, visiting them in the Summer is also a good idea. The temperature only runs between 62.2°F and 80.1°F. With this, it's a good opportunity to explore the outdoors of Somogy County, Hungary, such as the Balaton Uplands National Park, where you can find central Europe's largest lake, the Lake Balaton. Surrounding the lake, you can't miss out on the ruins of a 13th century Szigliget Castle and the lush viticulture of Badacsony region.
Make sure to stay at Bonvital Hotel Hévíz – Adults Only (starts at US$137 for two adults per night) in the spa town of Heviz. Aside from its spacious in-house spa, this is also a good deal because your breakfast and dinner are already included in your accommodation. Allowing you to save money while enjoying the comfort and perks.
Klagenfurt, Austria
Best time to visit: July
In the city of Klagenfurt, Austria, you will marvel at its restored Renaissance and Baroque architectural buildings as well as its surrounding bucolic landscape. The city comes more alive in July during the World Bodypainting Festival. Explore the city bursting with people covered in body painting done by artists from over 50 nations. You can also attend workshops and masterclasses, flamboyant soirees, art exhibitions, and more. Stay in one of the hotels in Klagenfurt, the Ibis Styles Klagenfurt am Wörthersee (starts at US$173 for two adults per night) to be closer to where the action is.
Brac, Croatia
Best time to visit: August
Name a better place to spend sunny days in Europe than on their pristine beaches. Explore one of the world's glorious beaches, the Zlatni Rat in Brac, Croatia. It is sometimes called the Golden Cape or Golden Horn due to its peculiar V-shaped shoreline. Aside from sunbathing in its golden coastline, you can also do various watersports in its surrounding azure blue waters. Summer is the best time to visit Europe's paradise of Zlatni Rat because it is low tide, and its V-shaped tip is more prominent. Continue the fun in an all-inclusive hotel in Bluesun Holiday Village Bonaca (starts at US$226 for two adults per person), which is only 10 minutes away from Zlatni Rat. Their all-inclusive package includes five meals and snacks, bike rental, and access to its amenities, such as a spacious pool and the tennis court.
Valencia, Spain
Best time to visit: August
Buñol, a town in Valencia, Spain, is known for its La Tomatina Festival, which is the world's biggest food fight. In this festival, people throw and crush more than 120 tons of tomatoes, which makes the entire town covered in red. More than 22,000 participants join this world-renowned festival, which is more than twice the number of inhabitants of the village. For about an hour, the participants chaotically throw and crush the tomatoes. After that, some participants head to Los Peñones to wash up. Don't forget to drop your bags at Hotel La Carreta (starts at US$80 for two adults per night) to have a place to rest up before the festival starts at 12 midnight.
Zundert, Netherlands
Best time to visit: September
One of the most awaited festivals in Europe is the Zundert Flower Parade. In this festival, volunteers create gargantuan floats made of various kinds of dahlias. From vibrant Tiger Family (2002) to the mind-blowing Astronauts (2011), you should definitely see the Zundert Flower Parade at least once in your life. This festival magnificently parades a generation of creativity that has been giving us new breeds of masterpieces since 1936. So, if you're thinking of the best time to visit Europe, let the Zundert Flower Parade convince you to book your Europe trip in September. Stay at Novotel Breda (starts at US$113 for two adults per night), which is less than 20 minutes away by car to Zundert. This is also a Novotel property so you can guarantee comfort and quality.
Munich, Germany
Best time to visit: September to October
Oktoberfest is celebrated from September to October. This three-week festival is the world's oldest folk festival. Thousands of people crowd the streets of Munich, Germany, wearing Lederhosen and Dirndl as they dance to traditional music. Some of them are cheering with glasses of beers on their hands, while some are screaming from the amusement rides. There's so much to do at this festival, from drinking, eating, dancing, and merry-making. Book a room at NYX Hotel Munich by Leonardo Hotels (starts at US$248 for two adults per night) for convenience and comfort. They have modern-designed rooms and a sauna that will surely comfort you after a day of merry-making.
Autumn
Autumn is probably the best time to visit Europe. Not only because it allows you to stroll around the cities without worrying about sweating or freezing, but also because the yellow gold foliage adds more drama to the cobblestone streets and archaic ruins of European cities. But aside from sifting through different countries in Europe, there are also some timely festivals that will maximize your experience.
Gulf of Trieste, Italy
Best time to visit: October
Remember the goosebumps you felt in John Kent Harrison's Helen of Troy (2003) when there were thousands of ships sailing towards Troy for war because of Paris' desire for Helen? Well, you can see that in real life in the Barcolana Regatta. Awarded by the Guinness World of Record as the Largest Sailing Race in the World, it is a distinguished competition among 2,000 boats sailed by professionals and amateurs. You don't have to have the face that launched a thousand ships to experience this. With this event, you will surely get the goosebumps that Helen had. Make sure to book a room at Savoia Excelsior Palace Trieste – Starhotels Collezione (starts at US$226 for two adults per night) to feel like you're in a Helen of Troy film with its luxurious 19th-century architecture.
Loire Valley, France
Best time to visit: October to November
Autumn is a magical season that often symbolizes change. Although there are a lot of places to witness falling foliage in Europe, Loire Valley is one of the best places to welcome Autumn. You can head to Château de Sully-sur-Loire and stroll around the castle surrounded by golden trees. Then, you can check-in at the charming Hôtel Burgevin (starts at US$131 for two adults per night), which is only 350 meters away from the chateau.
Rome, Italy
Date: November to December
If you're looking for a traditional yet glamorous activity, Autumn is the best time to visit Europe's historic land, Rome, Italy. Aside from the Roman ruins, it is also the native land of the glamorous 17th century Opera. First opened in November 1880, The Teatro dell' Opera di Roma is built in an ancient emperor's abode. So theatre aficionadoes often celebrate the theatre's anniversary by visiting this place in November. Just make sure to book a room at The Britannia Hotel (starts at US$120 for two adults per night), where you can rest and glam up for this sparkly event comfortably. This hotel is also just a two-minute walk to the opera house.
Before You Book Your Trip
Your preferred weather and activities highly influence your decision to choose the best time to visit Europe. Before you overthink how much of Europe you can visit in one trip, make sure to get a rough draft of your itinerary first. Start with how long you can stay and what are the things that you want to do. Name the museums, festivals, and outdoor activities you wanna see and visit. With this, you will be able to decide which is the best time to visit Europe for you.