The Best Winter Boots For Your Next Adventure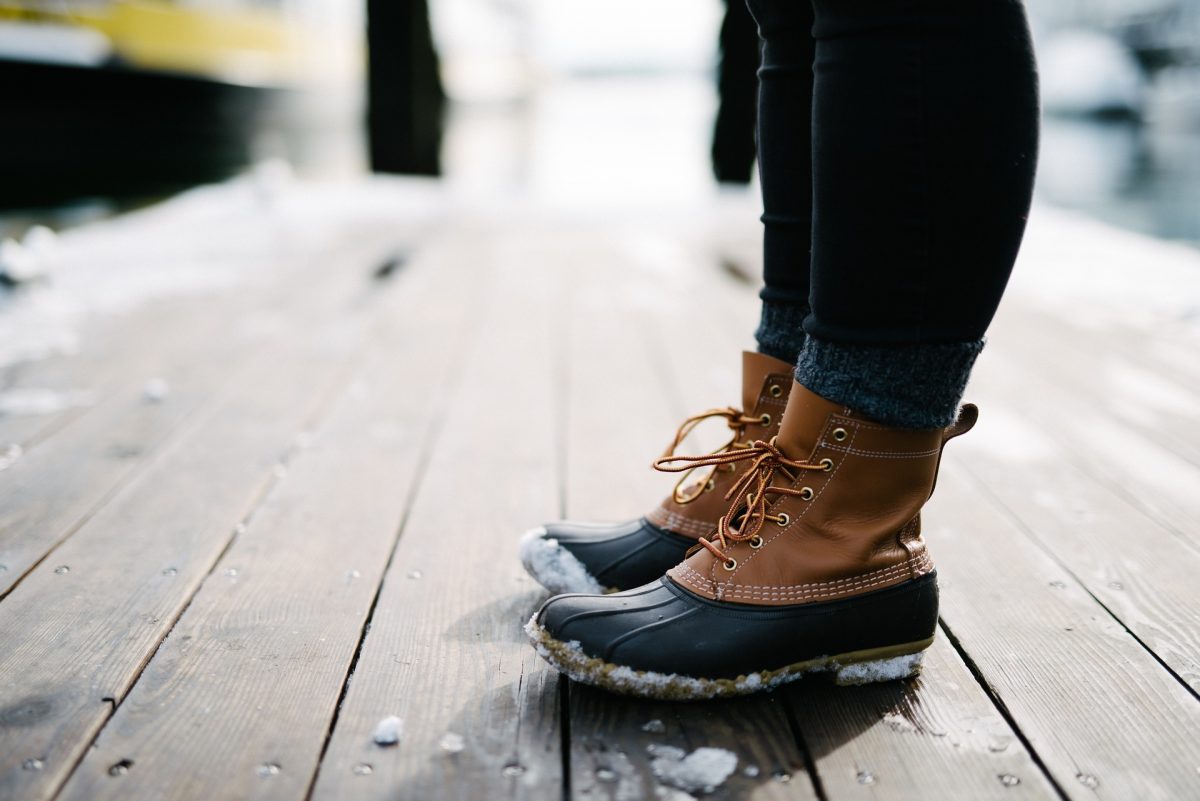 Winters can be cruel if you don't have the right clothes and footwear to stay warm and dry. Footwear market is vast and it's completely understandable if you feel lost when looking for the right winter boots. There are so many designs, styles and price ranges that can make the choice even harder.
Before setting off on a winter-boot hunt, you should, at least, decide on the desired length as well as the materials. We are here to help you choose the right winter boots.
Best Winter Boots for Men
Men are often more practical than women when it comes to choosing snow boots because a modern design isn't among the first things they think about. However, men do care about being comfortable, dry and warm as well as buying winter boots that will be durable. Here are some of the best men's winter boots.
1.
The North Face winter hiking boots
The North Face Men's Chilkat Evo Boots would be our first choice since The North Face boots are highly rated among hikers and backpackers as well. These winter hiking boots are both leather and synthetic and what's the most important – they are waterproof and insulated which just means that they will keep you warm.
2.
Great boots for backpacking in the wintertime
Having a rubber sole might as well be an advantage in wintertime, so Salomon Men's Quest 4d 3 GTX Backpacking Boots could be the best choice of snow Rei boots. If you look for stylish winter boots, you'll be happy to know that these men's winter boots come in many colours – from black to orange. Since these Rei boots are suitable for dry and snowy winter weather, they are ideal for long, city walks too.
3.
With Colombia boots, you will never be cold
With leather being the most convenient material for winter boots, you'll be amazed by Columbia Men's Bugaboot Plus III Omni Cold-Weather Boot since they are 100% leather and textile. These men's winter boots will give you extra comfort thanks to lightweight cushioning. What's more, these Colombia snow boots will keep your feet toasty, because they are insulated boots suitable for extremely cold weather.
Investing a lot of money in winter footwear isn't something we gladly do, but the fact is that it's very important to have comfortable yet warm winter boots. Sorel boots are very popular for the protection and warmth they provide, but pricy.
However, if you are worried that the ones you choose to buy could be too warm for you, then Sorel Men's Caribou II Boot should be No.1 on your winter shopping list, because of their cosy yet removable ThermoPlus inner boot. What's more, the traction is great, but they are probably not the best choice for hiking as they are bulky.
5.
Budget yet high-quality boots
Choosing between Sorel and the North face men's winter boots can be a hard one, but even if you run on a tight budget, you can still get high-quality winter boots. If you are willing to give around 100$, then go for insulated boots such as Kamik Men's Cody Insulated Boot.
Having cold feet is not the most pleasant feeling when you are all tucked in, but you shouldn't worry about that with these waterproof boots. They are voted to be the warmest winter boots out there.
Best Winter Boots for Women
Women like to think in advance so it's nothing out of the ordinary for them to buy winter boots during the summertime. This is what we call a smart way to do the shopping since the majority of expensive winter boots are on sales. Apart from functionality, women choose their winter boot based on appearance and comfort as well. Here, you can find a list of boots for women to match all your needs.
1.
North Face for women who love hiking
Women's boots for hiking should be all about feet protection and comfort. The North Face Hedgehog Fastpack Mid Gore-TEX offer protective toe-cap and breathable fabric lining which makes them great for hiking. The low version of these North face boots is comfortable as it has moulded insole.
2.
Elegance and warmth with Sorel
If you are aiming at luxury and elegance, but you still want your feet warm during the snowy days and night, Sorel might have an ideal pair of black winter boots for women. Women's Joan of Arctic Lux Boot is the most elegant among women's boots, thanks to the embellished glitter shell and faux fur at the collar.
What makes these black boots for women even greater is the removable and washable InnerBoot. One thing is sure – you'll be ready for the snow with these Sorel boots because they are great for hiking too.
3.
Affordable and trendy winter boots
If you are into suede, then Northside Women's Kathmandu Waterproof Snow Boot is a perfect choice. Faux fur collar makes them elegant and they are waterproof, but they have a synthetic sole. This, however, shouldn't stop you from using them for hiking and city walks because they are incredibly warm and stable.
You just need to tie the laces tighter if you are going through deeper snow. They come in many colours so it won't be difficult to match them with your winter jackets and coats.
4.
Fashionable mid-calf boots
Mid-calf women's winter boots are becoming more and more popular because of their comfort and casual style. However, they seem to be ideal for long walks while exploring new, snowy city streets or trekking through the mountains. Waterproof women's winter boots such as Kamik Women's Snowvalley Boot have Thinsulate insulation and faux-fur collar that provides extra warmth.
5.
Winter elegance comes with a price
Looking chic and trendy is now made easier with The North Face Women's Shellista III Tall Insulated Boot. These tall, black boots for women are a combination of leather and suede with a rubber sole that will keep you protected all the winter long. They are surprisingly light so you will enjoy wearing them when you go sightseeing or running errands since they are not really winter hiking boots.
How To Choose The Best Winter Boots?
Buying the best winter boots out there can be a challenge that you can easily overcome by making a list of what you want and need. Always choose winter boots based on their functionality and comfort first. Having waterproof boots is a must no matter where you plan on wearing them.
On the other hand, make sure to choose the ones that suit your style in general. You don't have to follow the trends, but don't go for winter boots that you, personally, don't like.