Top 9 Taiwan Night Markets Favored By The Locals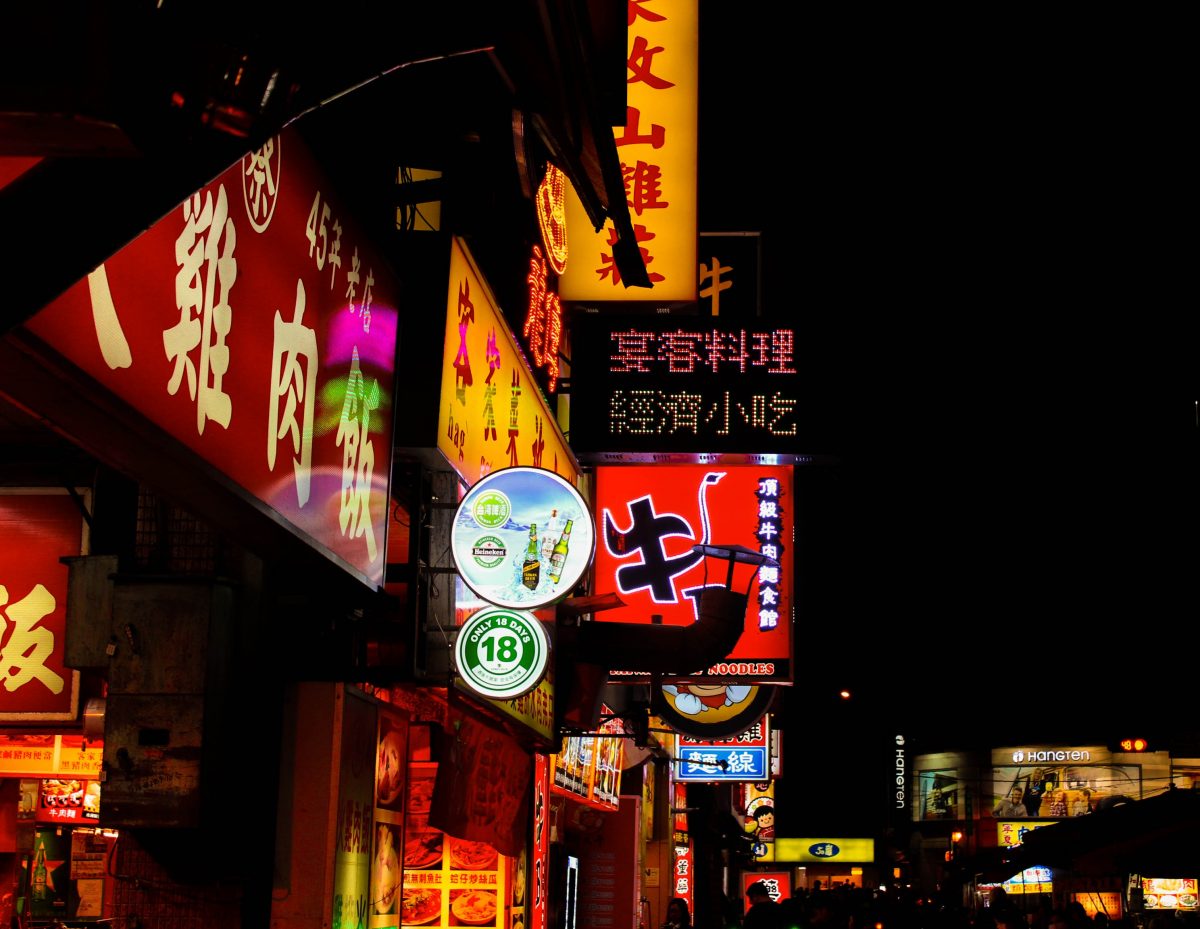 Believe is or not, the best way to connect with the locals is often through culinary discoveries. Regardless of your interest in food, or you're simply adventurous to explore new flavors, Taiwan is ideal for you. Hence, this signature part of Taiwan has now become one of the main reason for travelers to flew across the globe just to be here. Not to mention in the global ranking of the world's greatest night markets, Taiwan's night market has secured its ranking on the list.
Unlike many other cities, the real bustling life in Taiwan starts especially when the sun goes down. Whether you're here for a proper meal or just to grab a quick bite, Taiwanese night markets are excellent to satisfy your cravings. If you want to stock up some beauty products or pick up some electronic accessories, here's a good chance for you to show-off your haggling skills. Regardless if it's Taipei, Taichung or any other parts of Taiwan, there are uncountable night markets for you to pursue your food adventures. To narrow down your options, here are the top 9 Taiwan night markets that locals would recommend.
A definite Taiwan Night Market to visit in Taipei City is the Raohe Night Market. It offers a great variety of Taiwan street food such as the famous stinky tofu and pork pepper buns aka 'Hu Jiao Bing'. If you don't bother to do any researches for a particular food stall, just join in the line whenever you see a queue. You'll know it's good especially if people are lining up hours just to savor them. Though the flaming-torched beef is way beyond its raving period, the juicy beef cubes with slightly charred taste is hard to forget. But if you are after the classic small bites 'xiao chi', then the gooey oyster omelet is highly recommended.

Expect plenty of people here during operating hours. If you can go right around opening time, you may get your fill without the hassle. To get to this place, take an MRT ride to Songshan Station (Green Line, Exit 5), and you will immediately see the entrance to the market right across the street.
Unlike some of the prominent Taiwan Night Markets, the Ningxia Night Market is smaller in scale; only stretching for about 150 meters long in the street with a lot of food stalls on both sides. The locals here are proud to offer different remarkable Taiwanese dishes such as fried yam balls, oyster omelet, Taiwanese hamburger 'Gua Bao' with fatty-braised pork sandwiched in Chinese buns. We especially recommend the oyster omelet from 'Yuan Huan Oyster Omelette' located in the middle of the night market. It's priced reasonably, comfortable seatings, and the plump oysters are to die for.

However, since the dining area is not big; so, expect the crowd to grow in number during peak hours. Even though this night market is relatively small, it is already operating for more than 40 years now and its popularity has not waned over time. To get here easily, exit the Shuanglian Station and take a left turn onto Minsheng West Road. Walk for about ten minutes and you'll see the market on the left side of the road.
Another remarkable night market you must visit in Taipei is the Tonghua (Linjiang) Night Market. It's undeniable that night markets in Taiwan generally serves a good selection of good food, however, some night markets are simply overly populated with an innovative twist to the extent that it lost its originality. While most travelers flock to the popular night market like Shilin, Tonghua is a great alternative that serves a more local and authentic Taiwanese street eat. Plus, it's located not too far away from the city center.
We thought you might be overwhelmed by the selections here, we recommend you to try out the Taiwanese signature braised goodies. Expect to find braised items from — eggs, pig's and pork innards, duck, and more. If you're adventurous enough, the pork blood cube is waiting for you. Getting to Tonghua Night Market is easy. Hop onto the MRT to Xinyi Anhe MRT station, this market is just 5 minutes walk away.
4.
Nanjichang Night Market
Similar to Ningxia, this Taiwan Night Market is also small but loved by many locals. Though this night market is relatively close to a nearby university, you'll still find many nostalgic Taiwanese treats here. From the traditional sweet and sour Ai Yu Jelly drinks to red bean shaved ice, you'll won't get enough from here.
Unlike any other night markets, there are stalls that already open during the day, and continues to run until late at night. Since it's a night market that caters mostly to the locals and students, the prices here are relatively low. One thing you can not leave without trying is the sesame chicken and the chewy Taiwanese dumplings from the night market. The poached chicken is commonly topped with a generous amount of sesame oil served with soup and rice on the side. And the dumplings are filled generously with pork and cabbage or leeks. To get there, ride the MRT and exit at Chiang-Kai Shek Station, then walk towards Nanhai Road and Jianguo High School and take a bus ride that stops in Nanjichang.
Vendors at Jingmei Night Market has accumulated a significant number of customers through the years, thanks to their various offerings of delicious delicacies. Both the local and travelers would wait willingly, even in long lines, to have a taste of the famous dishes such as Shanghai pan-fried bun partnered with Mama Goose soup noodles.
We admit the crowd can be quite unbearable especially during dinner time around 6-8 PM. But, the food definitely is the highlight you can't omit. We curated a series of must-try foods and that includes— the tofu pudding, oyster vermicelli, saltwater chicken or duck with glutinous rice, the signature Taiwanese four-flavored soup. Visit this market when you feel like having a feast. The prices are affordable and the portion is substantial.
Since this market is mostly catering to the locals, don't expect vendors to converse fluently in a foreign language. Body language works absolutely fine and you'll see how good they are to get your order right. This Taiwan Night Market is located just near the Jingmei MRT Station, making it easily accessible to everyone.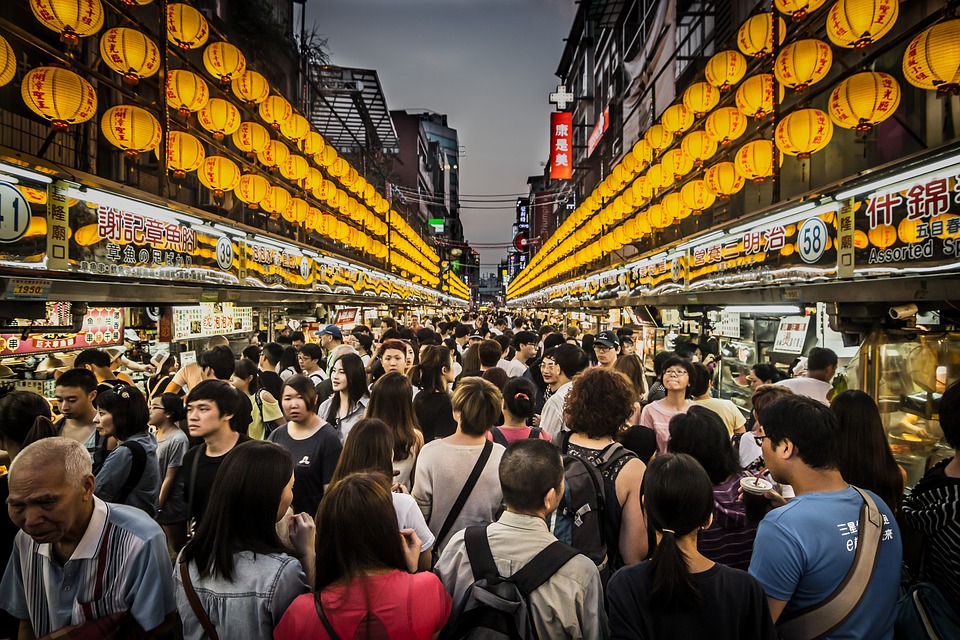 If you don't want to get stuck in crowded markets, then you might want to consider the Keelung Miaokou Night Market. Though this night market is about 40 minutes away from Taipei, you'll certainly be rewarded with an excellent selection of local delights. One of the must-try dishes is the famous 'You Fan', also known as glutinous oil rice partnered with thick crab soup— one of the signature dishes in town.
If you couldn't resist the temptations from the surroundings, you can also try their trendy one bite sausages together with the classic Bainian Wujia Ding Bian Cuo— a bowl of steamed rice with lots of flavorings. They have the oldest stall that has been selling the famous Shenji Paopao shaved ice dessert since 1976. To go here, take the local train to Keelung Station. Or, you can also take the Kuo-Kuang bus outside the Taiwan Railways Taipei Main Station and then take the Exit East 3.
This Taiwan night market operates day and night similar to Nanjichang. However, what they offer during the day is sometimes different from what they sell at night. Though this market is not the largest nor the longest, this 200-meter long market serves a vast selection of local delights. And if you feeling especially adventurous to sample the signature Taiwanese stinky tofu, Liaoning night market got what you need.
We agree that the stench can be quite overpowering, but never judge a book by its cover. Taste it and let us know what you think. There's a various version of stinky tofu serves here from — crispy fried, steamed, braised stinky tofu, and even in the bubbling Chinese hotspot style. The night market is located near Nanjing E. Rd. MRT Station along Liaoning Street.
If you want to try Taiwan Night Market in other locations of the country, then the Jiufen Old Street is a great option. Located in the mountainous surroundings, the Jiufen Northeast of Taiwan is excellent for food exploration and even a for a relaxing stroll. It's no surprise that this old street is e everyone's favorite. Encompassed by many iconic streets eats including the delectable taro balls (served hot or cold), peanut ice cream roll, quirky grilled sea-snails, and more. We recommend 'Ah Lan Hakka glutinous rice cake' even though the queue can be long especially during the peak hours.
Apart from the food, Jiufen is also known for having charming landscapes and views. If you seek a perfect spot to relax and admire the scenery, follow the street to the tea houses located towards the end of the street. Sip on a cup of tea from the professional tea brewing ceremony while enjoying the tranquil surrounding. Trust us, you'll love it!
On the downside, the prices of the food here are generally steeper due to its location. So, bring extra cash if you don't mind spending it for good. From the city of Taipei, it would take you an hour ride through the MRT exiting Zhongxiao Fuxing Station and then taking a bus bound to Jinguashi that stops directly in Jiufen.
Shilin is always mistakenly known to be the largest night market. Turns out, Fengjia night market offers the biggest selection of merchandising stalls and shops that any night market in Taiwan. As a titan, this market showcases more than 15,000 vendors and shops. So, expect to eat and shop until you drop.
It is also the biggest competitor among the two most famous night markets: the Shilin and Raohe in Taipei. If you're craving for some seafood, there are a wide variety of grilled seafood like clams, scallops, squid, sea snails, oysters, and even abalone. If seafood is not your kind of thing, the XXXL fried chicken chops are surely an excellent alternative. Be mindful that if you have a small appetite, you'll need back up to finish them.
Don't forget their famous sausage partnered sticky rice, too. The only downside of visiting the largest night market in the country is you should expect a large crowd. Also, it is quite challenging to get there. There are no MRT stations nearby. You need to take a cab to go there, which can be quite expensive.
Takeaway
Are you the foodie that is constantly looking for food? From triple XL chicken cutlet that is possibly bigger than you head to quirky Taiwanese street snacks, we promise you'll never leave this food heaven without a tummy dragging on the floor. If you've been to any of these night markets, let us know. If not, follow our guide and you surely won't regret.