Best Things To Do In Kent, England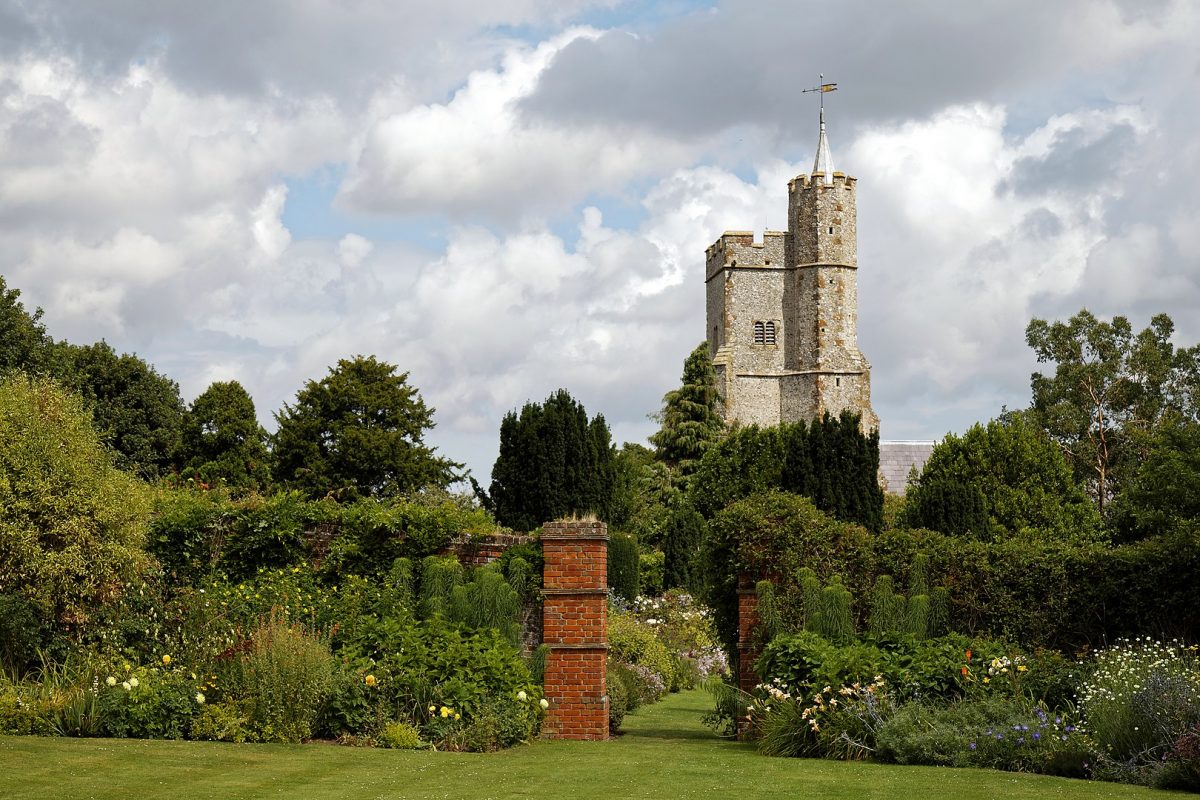 The county of Kent in the southeast of England is the gateway to Britain. If you arrive from the European continent, Kent will be your first English experience.
Expect To See Green
Visitors are often struck by the lush green landscapes with hedgerows and sheep pasture, dotted with oasthouses (hop kilning towers). Picturesque villages charm with medieval stone bridges, 800-year-old Norman churches, and Tudor cottages. Some of the half-timbered houses are hundreds of years old and feature the characteristic architecture with gleaming white walls, black timbers, and thatched roofs.
Feel Like A Royal
Above all, Kent in England is a great region for visiting castles. Romantically pretty or starkly functional, mysteriously ruined or meticulously preserved, these castles provide snapshots of England's history from the Middle Ages onwards. The county of Kent is particularly rich in castles because it's the part of England closest to France, so through the ages rulers built protective fortifications.
Here are some of the most exciting things to do and places to visit during your stay in Kent:
1.
Take A Walk On The White Cliffs Of Dover
The White Cliffs, stretching for about 12 km (8 miles) on either side of Dover, are an icon of England. Visible from far across the sea, they symbolise to English people that they've returned home. Their colour changes depending on the weather, the time of the day and the slant of the sunlight – sometimes brilliant white, at other times a soft gold, a cool grey or pale orange-pink.
Fascinating Cliffs
The cliffs are great for walking. Allow at least one hour for an enjoyable walk, and if you like, you can spend a whole day. The views can be breathtaking. On clear, windless days, when the water lies like a sheet of dark glass below, you can see the French coast, and sometimes even make out the buildings. White ferries look like tiny toys on the sea surface, and if you know where to look, you can even see the hulks of two historical shipwrecks.
There are tea rooms where you can take a break and get refreshments, a visitor center, a historical lighthouse, and enjoy nature with its myriad of wildflowers and butterflies.
Insider tip
Up on the cliffs, the weather can be varied and intense – hot sun, bracing wind, chin-stinging rain – so wear suitable clothing and footwear. On rainy days, you can enjoy a great view from the Visitor Center without getting wet.
2.
Experience The Might Of Dover Castle
This castle impresses visitors with its thick dark grey stone walls and sheer size. Dover Castle has been of strategic and military significance since its day as an iron age hillfort. Its defences adapted over the years to reflect the changes in weaponry. You can see elements from different periods, including an ancient Roman lighthouse and Napoleonic tunnels that housed a naval command center during the Second World War.
An adult admission ticket costs £20.90. Opening hours vary seasonally – typically 9:30 – 18:00 – and individual parts of the castle may close earlier. The place is huge, so plan to spend several hours exploring. For more information, check out their website.
Insider tip
Dover is possibly England's most haunted castle, and some of the ghosts have been seen by visitors. If you're sensitive to paranormal experiences and brave, you may want to seek out the most haunted locations, especially the labyrinth of underground tunnels.
3.
View The Bronze Age Boat In Dover Museum
What to do in Kent in wet weather? The Dover Museum is a good place to spend a rainy day in.
Here you can view archaeological artefacts and replicas from the Celtic Bronze Age, Ancient Roman and Saxon periods. One of the star displays is a prehistoric wooden boat believed to be 3000 years old. Its discovery in 1992 stunned archaeologists and reshaped understanding of life in the Bronze Age.
Dover Museum is open 9:30 – 17:00, with reduced opening hours on Sundays and in winter. Admission to the museum is free – great news if you're visiting Kent on a budget.
Insider tip
Take advantage of the museum's extensive Bronze Age collection to learn about life in this period of prehistory.
4.
Climb Up The Keep Of Rochester Castle
Rochester Castle is true medieval fortress with a square keep of grey stone that stands tall and proud, guarding the River Medway. It was besieged repeatedly, and in the famous siege of 1215, the attackers succeeded by burning timber and the fat of 40 pigs beneath a tower to make it collapse.
An adult admission ticket costs £6.40. Opening times vary – typically 10:00 – 18:00 – so check the website.
Insider tip
The views from the top of the keep are breathtaking – not just across the River Medway and the Kentish landscape, but into the shell of the mediaeval keep.
5.
Enjoy The Romance Of Leeds Castle
Often called 'the loveliest castle in the world', Leeds Castle near Maidstone in Kent exudes a romantic, peaceful atmosphere. Although built as a Norman stronghold, it never played an active role in warfare. Rather, it served as a royal residence and was the private property of six of England's queens.
Inside, you can visit a medieval queen's bedroom and bathroom. Outside are a lake and a medieval herb garden based on Thomas Culpepper's Herball. There's also a museum of dog collars.
The castle and the grounds have different opening hours which vary seasonally, typically 10:30 – 17:30. An adult ticket costs £26, and there's an extra charge for audio-guided tours.
Insider tip
Using the castle as a background, you can take fantastic souvenir photos of yourself and your travel companion, especially when the light afternoon light brushes the scene with a golden glow that matches the castle's ochre walls.
6.
Get Awed In Canterbury Cathedral
Canterbury Cathedral (in the city of Canterbury) is one of the oldest and most famous Christian buildings in the world. It is a part of a World Heritage site. Possibly dating back to ancient Roman times and St. Augustine, founded in 597, rebuilt and altered over the centuries, it is the seat of the Archbishop of Canterbury, the head of the Anglican church.
Admission costs £12.50 for an adult. Opening Hours vary, typically 9:00 – 17:30, with parts of the building or grounds sometimes closing for events. Although the cathedral is one of the grandest in the world – both in importance and in architecture – one or two hours are sufficient time for a sightseeing visit.
Insider tip
You may want to experience the cathedral in worship. Services are held several times daily, and attendance is free of charge.
7.
Descend Into The Chislehurst Caves
These 'caves' are not natural caverns, but a huge network of man-made tunnels with a total length of 35km (22 miles). From the Middle Ages, they were used for mining first flint and then chalk. It's possible – but disputed – that they have even earlier origins as Roman mines or a site for Druidic rituals. In WW1 they served as an ammunition storage dump and in WW2 as an underground shelter for 15,000 people. Later, they were used as a mushroom-growing plantation, film set and concert venue.
Admission to the caves is with a guided tour only. The guides are knowledgeable and entertaining, and they know how to make the tour exciting (and they won't get lost in the warren of tunnels). Tours leave several times daily 10:00 – 16:00 and last about 45 – 60 minutes. The location is Chislehurst near London. An adult ticket costs £6.
Insider tip
This is a great venue to visit on rainy days, and also with older children (8+) who love exciting stories and spooky experiences. (Don't go if you or your children are claustrophobic or frightened of the dark, because it gets pitch black.)
8.
Take A Ride On The Spa Valley Railway
Powered by either a steam or a diesel locomotive, the heritage trains of the Spa Valley Railway travel the route between Tunbridge Wells and Edenbridge stopping at two further historical stations in the High Weald of Kent.
Train timetables change frequently, but there are several trains most days. For up-to-date information, check the company's website.
A one-day ticket costs £12, and allows to get on and off the train at any of the four stations and enjoy the attractions on the way: The historical Pantiles promenade and a drink from the mineral spring in Royal Tunbridge Wells, Groombridge Place and the Enchanted Gardens in Groombridge, the sandstone rocks of High Rocks and a woodland walk and traditional English lunch at the Huntsman in Eridge.
Insider tip
The train trips and strolls outside are most enjoyable in sunny weather, so watch the weather forecast or look out of the window before you set off.
9.
Spend A Day The Hop Farm
Picking and processing hops for beer used to be a major part of the economy in Kent. In 19th and early 20th century, poor families from London would leave their crowded polluted life behind for several weeks to work as hop-pickers in Kent. This was their annual holiday.
Today, few hop fields are still in operation, but the history and traditions are alive. You can see oast houses all over Kent (many of them converted to living accommodation). If you want to find out what the real hop-picking was like, visit the Hop Farm near Paddock Wood.
Hop Museum
As well as a hop museum – where you can view the original tools used by the pickers – there's an animal park with llamas, donkeys, horses, ponies, reptiles and more, and also a broad range of fun amusements for children. There are picnic areas as well as restaurants and food stalls.
A day ticket costs £3 for adults, and covers the museum, animal park, outdoor adventure play park, and many of the attractions. However, some attractions are open only during the main season and at peak times, and some carry a surcharge. The venue is normally open 10.00-17.00 every day.
Occasionally, there are special events ranging from car boot sales and pop concerts to traditional shire horse training sessions and bird-of-prey demonstrations.
Insider tip
This is a place for a family outing, with plenty of activities to keep the kids active and occupied. Adults may not find enough stimulation for a whole day unless a special event is on.
10.
Relax In The Sissinghurst Castle Garden
Sissinghurst Castle, a tall narrow red-brick building dating back to the 1500s, has a checkered history. It served as a prisoner-of-war camp during the Seven Years War, and a base of the Women's Land Army during WW2. Its big draw, however, is the famous garden, created by its former owners, author Vita Sackville-West and her husband, diplomat Harold Nicolson.
Walls and hedges divide the garden into several 'rooms', each with a different planting scheme and mood. Particularly famous are the White Garden with snowy blooms to evoke moonlight and the Sunset Garden with blooms in hues of orange and pink, reminiscent of the sky at dusk. Harold designed the structure and Vita devised the planting schemes.
Admission to the whole property – building and garden – costs £13.20 for adults. In winter, when the gardens offer little interest, the prices are reduced.
Insider tip
The best time to visit is early summer to early autumn, when the garden rooms are in bloom.
11.
Learn About The Duke Of Wellington At Walmer Castle
Walmer Castle is strikingly different from all the other castles in Kent we've presented in this article. Originally a Tudor fortress, built as part of Henry VIII's sea defences, it evolved into residence for the Lords Warden of the Cinque Port (an important role in historical Britain), including the Duke of Wellington.
The inside is dedicated to an exhibition about the Duke of Wellington's life, career and death. You can even view the original Wellington boots.
An adult admission ticket costs £12.20. The castle normally opens to viewers 10.00-18.00, but these opening times vary with the seasons, and when the current Lord Warden is in residence, the castle remains closed.
Insider tip
If you have the time and the weather is favourable, go for a walk in the adjoining Queen Mother's Garden, a place of beauty and serenity.
After your visit to Kent, head over to Brighton which is less than 3 hours away!