Best Places to Propose Across Europe According to Social Media Trends in 2023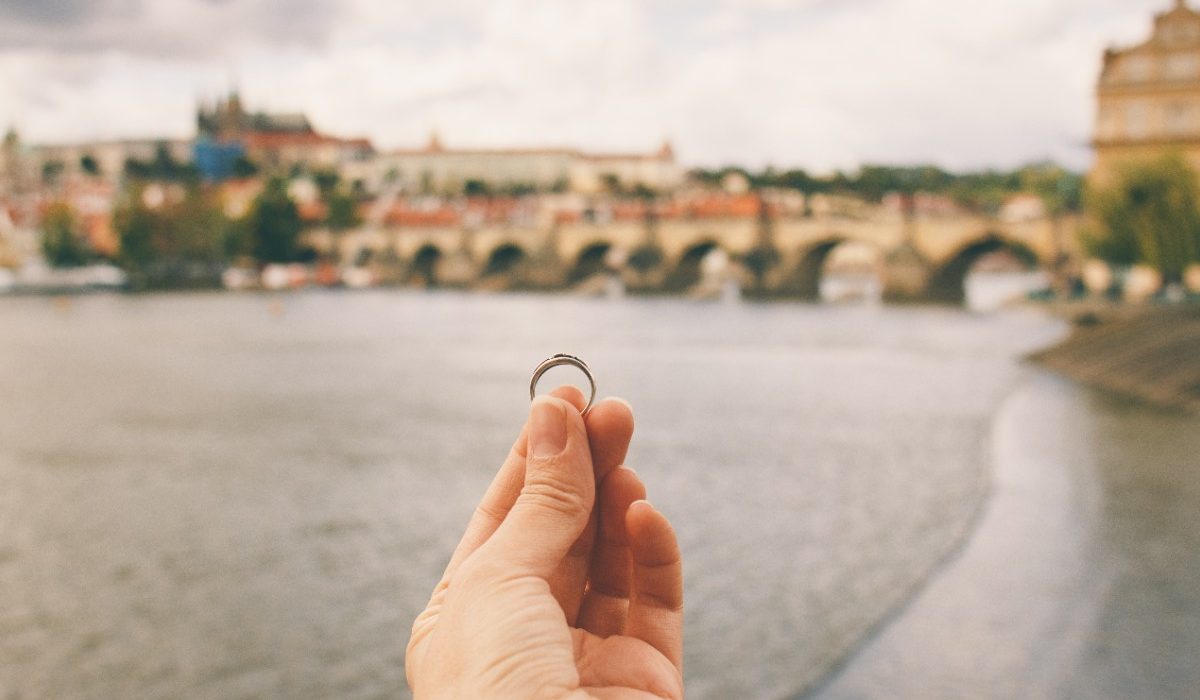 Europe is undoubtedly one of the most romantic places on Earth, with its stunning views, beautiful architecture, and unique cultures. It's no wonder that it's also one of the most popular places for couples to get engaged. And if you're looking for where to propose in Europe in 2023, then you might want to consider some of the top spots across Europe according to social media trends.

From the beautiful cities of Italy to the grandeur of Budapest, this article will give you some of the best places to propose across Europe.


The Picturesque Gem: Venice, Italy
Venice is a picturesque gem that offers the perfect backdrop for any proposal. Its winding canals and stunning architecture prove why it's such a popular proposal destination in this romantic city. So how can you make your proposal extra special? You can take a gondola ride through the canals or visit one of the many iconic landmarks such as St. Mark's Square or the Rialto Bridge. Both serve as perfect picturesque backdrops to make your proposal magical and unforgettable.

Some have also suggested a romantic stroll along the Grand Canal or a private boat tour around the city with your partner. Venice is a city that offers a variety of experiences, so you can find something to suit your taste. Whether it's a romantic dinner or an evening spent exploring the city on foot, there are plenty of ways to make your proposal in Venice extra special and unforgettable.


The Queen of the Danube: Hungary
Budapest is a city of beauty and culture, with its stunning architecture, vibrant nightlife, and rich history. It is also known as the "Queen of the Danube" due to its location on the banks of this majestic river. As such, it makes for an ideal destination for any proposal.

What are some of the best places in Budapest to propose? Plenty. Parks or gardens, famous bridges like Széchenyi Chain, and waterfront romantic restaurants overlooking the Danube River are some of the best proposal destinations. You may also want to consider some of its UNESCO heritage sites like the Buda Castle. Or for the religious, St. Stephen's Basilica should also be part of the proposal list. To ensure that your special moment goes off without a hitch, consider hiring a professional photographer to capture every detail.


Where All Roads Lead To: Rome, Italy
Rome may be known for its historical beauty and value but that is what also makes the capital of Italy another perfect proposal hotspot. Its ancient ruins and intricate architecture exude brilliance and grandeur — nothing short of perfect as a proposal backdrop.

The Colosseum is one of the most iconic landmarks in Rome and makes for an incredible backdrop for a proposal. You can also take your partner on a romantic stroll through the Spanish Steps or along the banks of the Tiber River. For something more intimate, consider proposing at one of Rome's many hidden gems like Villa Farnesina or Piazza Navona.


How To Choose The Perfect European Destination For Your Wedding Proposal
When it comes to choosing the perfect European destination for your wedding proposal, here are some top tips to plan an overseas proposal:

Think about what kind of atmosphere you want to create. Do you want something romantic and intimate or grand and luxurious? Once you've got the theme, start researching different destinations that fit your criteria. Consider factors such as climate, cost, accessibility, and cultural attractions when making your decision.

Once you've narrowed down your list of potential destinations, take some time to explore each one in more detail. Look into local customs and traditions that could add a unique touch to your proposal. Research popular landmarks or activities that could make the experience even more special. With careful planning and research, you can find the perfect European destination for your wedding proposal!