Austrian Food: 10 Tastes To Experience In Vienna, Austria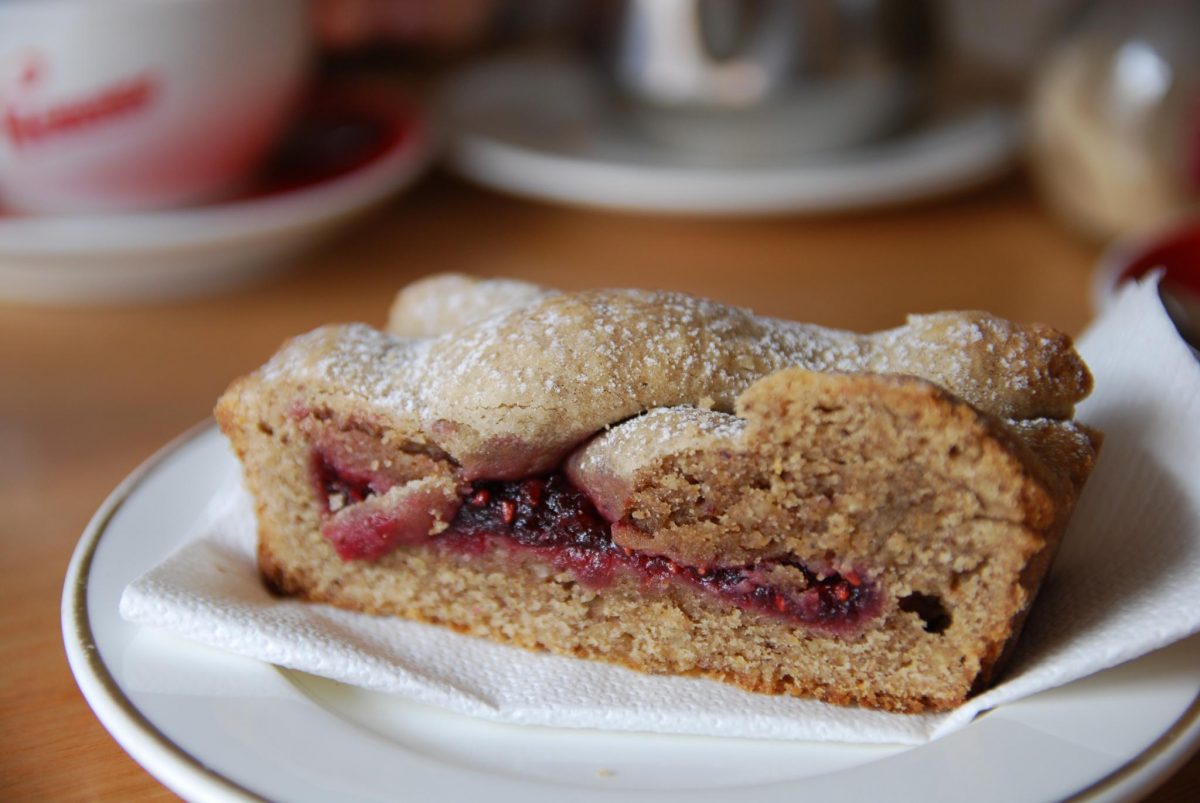 Austria is a beautiful country with snow-capped alps and lush green pastures that are a wonder to behold. And with cities like Vienna and Salzburg which stand at the intersection of the medieval and the modern, the country naturally has a great deal of touristic appeal. The country owes its magnetic charm to other factors too. Austria proudly boasts an immensely rich cultural history. There's a whole world of art, architecture, classical music and much more. And Austria's local cuisine is truly unique.
Austrian food isn't your everyday fancy indulgence though. It's more of an experience that you go through every time you decide to sit down and dine at an Austrian restaurant. Which is to say, Austrian people take their Austrian food seriously and the tradition of serving three-meal courses speaks a lot about their dedication to the whole endeavor of enjoying good food.
Since Austria was the center of the Habsburg empire (covering everything from Russia to France), the country naturally embraced a cuisine that is now characterized by many diverse ethnic dishes. With some highly tasty and flavorsome delicacies of the country including schnitzel, cakes, mouth-watering stew, etc. Austrian food is sure to leave anyone in a food coma. Let's take a closer look at exploring the top 10 tastes to experience in Vienna, Austria.
1.
You've Got To Have The Wiener Schnitzel
Let's start by introducing you to a popular national dish in Vienna, Austria. Traditionally made using a thin cutlet of veal, the Schnitzel is now also offered in chicken and pork. Schnitzel is a go-to dish at many Vienna restaurants. This traditional Austrian food should be on your list.
The Wiener schnitzel is prepared by breading the cutlet and then pan-frying it to bring out a crispy golden-brown texture. To add more flavors to the dish, the crust is garnished with freshly squeezed lemons and parsley with some Austrian mashed potatoes served at the side by Viennese chefs.
After visiting a couple of Vienna restaurants you'll notice that the Schnitzel makes it to the top of almost all the menus across Vienna, Austria. Restaurants serving Austrian food would definitely even recommend this dish to new-comers. This dish sure is popular among the natives!
After spending time in Vienna, you'll notice that cafes are a huge part of the whole Viennese culture. And this apple strudel is a classic Vienna food that you absolutely must try. Apfelstrudel, or apple strudel, is basically a very delicate and thin pastry filled with sugar, cinnamon, cooked apples, bread crumbs and served with a confectionary sugar sprayed gently on top.
Vienna food and delights don't get any better than this. Austrian food simply isn't complete without this delightful dessert. The deliciously crumbly texture and the sweet taste of fresh apples in the apfelstrudel are heavenly to say the last.
3.
Dig Into A Bowl Of Goulash
Spend a little time in Vienna and you'll come to love and adore the Goulash, a delicious local classical Austrian stew. Goulash is a widely popular Austrian food throughout Vienna and was originally produced solely from beef. These days, it is made especially by using a wide variety of meats. Austrian goulash is a classic Austrian food that is served at most Austrian restaurants. The dish is served hot with a buttery taste that melts down your throat. Be sure to try it out, you won't regret it.
4.
Make Room For Buchteln
There are plenty of things to do in Vienna and while you're out on the streets, be sure to stop by a local Viennese cafe and try out the sweet buchteln, a delicious local Austrian food. This one goes well with a warm cup of coffee. Buchteln is a fluffy and sweat yeast roll. Either jam or vanilla sauce hides inside the crust like an unexpected surprise. If you've got something of a sweet tooth, buchteln is here for the rescue!
5.
You Can't Say "No" To Tafelspitz
Traditional Austrian food also has another popular local dish called the tafelspitz. The dish comprises of beef cooked to a broth. The broth is prepared and made flavorsome by adding some juicy root vegetables. Served with bread crumbs or mashed potatoes, the simmering broth is an absolute delight to the taste-buds. Add to that some good old Austrian red wine and you have yourself the perfect meal.
6.
Indulge In Some Kaiserschmarrn
That name alone is enough to get your mouth watering. Kaiserschmarrn is the perfect dessert to try when in Vienna, Austria. Furthermore, if you're making a traveling list of all the things to do in Vienna, make sure you add this to your list too because Austrian food is surprisingly good. Kaiserschmarrn is fluffy pancakes with icing sugar on top and some applesauce too.
This one's on the list to satisfy your coffee addiction. Vienna is huge on coffee in general and if there's one particular one you need to try out, it's Melange. And you will seriously miss out if you don't try this out – cannot stress this enough. The melange is topped with hot and foamed milk. Moreover, the frothy combination gives an extra special taste to the coffee. So after you've had your fill of traditional Austrian food, make sure you try some traditional Austrian coffee too.
8.
You'll Never Be Able To Share The Sachertorte
Sachertorte is an iconic Austrian food served in cafes around Vienna. The Sachertorte cake is made from a dense layer of chocolate. And a thin film of apricot jam delicately sits at the top. This sponge cake is so delicious, it leaves you wanting for more. Sachertorte is served with whipped cream at the side. It's the perfect dessert to enjoy, as you relax in a cafe with some Viennese waltz playing in the background, for instance. Okay, we might have gotten a little carried away there, but honestly Sachertorte and Viennese waltz? Name a better combo, we'll wait. Cafe Sacher in Vienna is the best place to indulge in a divine bite of the Sachertorte.
9.
Start Your Day With A Wiener Würstel
A very affordable delicacy in Vienna Austria, Wiener Würstel is an Austrian food that originated in Germany. The dish consists of sausages made from beef or pork. Chicken sausages are also available at most restaurants. Bread, Austrian potatoes, spring asparagus are common vegetables served at the side. Some chefs may even serve it with some mustard or ketchup, just to spice things up.
10.
Pamper Your Sweeth Tooth With Punschkrapfen
Gorgeous to look at and appetizing to the core, this punch cake is an iconic dessert in Vienna that you can enjoy after you've had Austrian food, for instance. Featuring a pink crumb cake, often filled with apricot jam and nougat chocolate, Punchkrapfen is every dessert lovers' dream, without a doubt.
Where Is Austria? Learn More…
Wondering where is Austria? Austria is a fascinating country located in Central Europe. The country shares borders with several other European nations including Germany, Italy, Switzerland, Slovakia, Hungary, and the Czech Republic. It's rich culture, history and beautiful landscapes make it an excellent destination for travel. Like most of Europe, Austria experiences cold weather in winter and sunny and warm summers.
Public transport in Vienna Austria is safe, secure and an excellent way to explore different areas of the city without any hassle. The U-Bahn and S-Bahn are two major train lines that go all over. In fact, buses and trains are great for inter-city travel. So, you won't have a problem travelling from Vienna to other parts of Austria