Why You Must Visit KL Tower In Malaysia?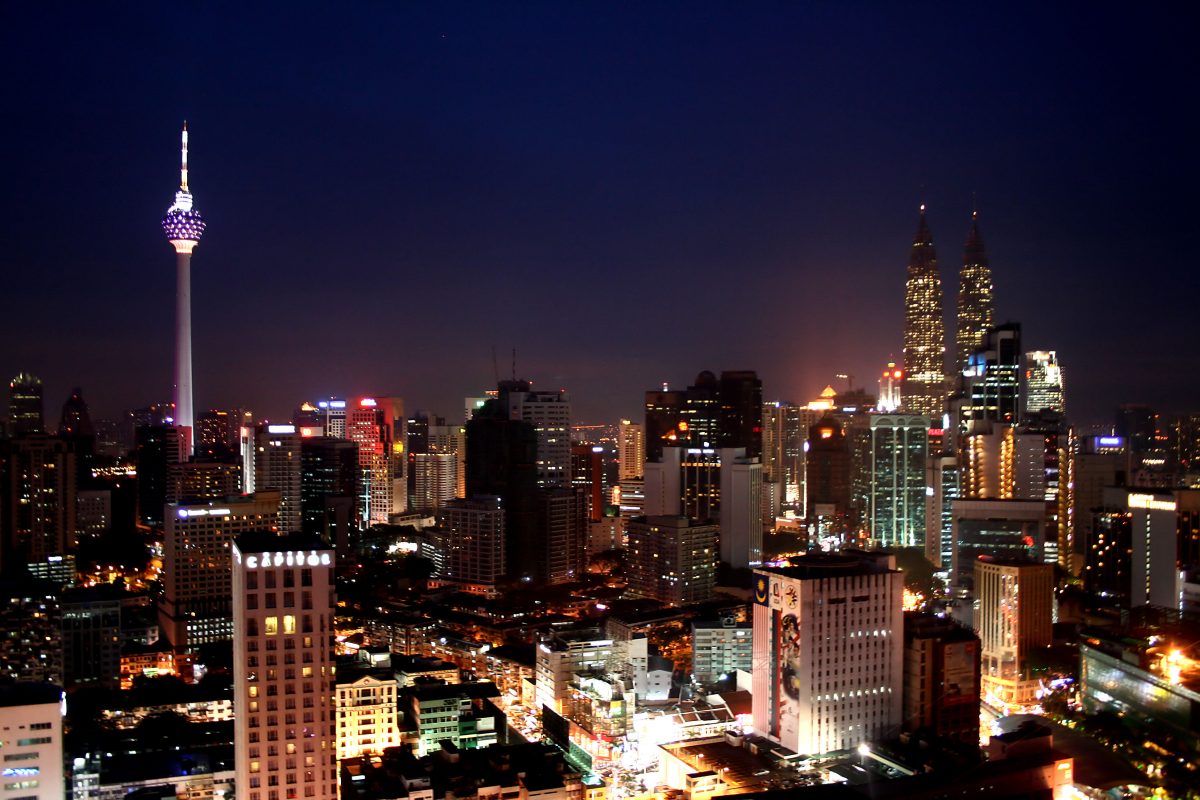 The capital city of Malaysia, Kuala Lumpur, is a diverse city and a cultural melting pot of Southeast Asia. With tourism as its main focus, it offers a vast variety of attractions for tourists, so visiting Malaysia should be on your list.
They are pretty much known for everything – Mosques, temples, local markets, street food, wild nightlife and much more! However, it is always best-known for the spectacular skyscrapers and towers.
One of the most popular Malaysia attractions to take in the sweeping views at Kuala Lumpur is the famous KL Tower. Apart from being on the list of Kuala Lumpur attractions, KL tower has plenty of other functions.
What Is The Story Behind The Kuala Lumpur Tower?
The Kuala Lumpur Communications Tower was built in 1995. Ever since then, it has fascinated people for its impressive height of 421 meters with an antenna. This Malaysia's landmark is also known as Menara Kuala Lumpur Tower.
Situated atop the Bukit Nanas Forest Reserve, the construction of the tower kept the nature intact. In fact, the builders managed to preserve a 100-year-old Jelutong tree by building a protective wall around it.
What's more, Kuala Lumpur Tower speaks a lot about the rich Malaysian Islamic heritage with floral and abstract decorations as well as Arabic scripts. What's more, the tower's Muqarnas, a type of corbel, is a perfect decoration that serves as a reminder of great Persian architecture.
What makes this tower remarkable is the fact that it's the 7th tallest freestanding tower in the world. Initially, it was built to increase the quality of broadcasting. However, today, KL Tower is popular with tourists and the locals.
Here Is A List Of Reasons Why You Shouldn't Miss KL Tower
1.
Head-Up To The KL Tower Observation Deck
Do you want to enjoy stunning panoramic views of Kuala Lumpur? Head up to the KL Tower Observation Deck to enjoy the breathtaking landscapes.
The viewing deck stands at 276 meters and it's 100 meters higher than the famous Petronas Twin Towers' Skybridge. Therefore, enjoy a marvellous Kuala Lumpur skyline on the outdoor KL Tower Sky Deck which stands on 421 meters.
Be patient, since it can get quite busy, especially if you want to experience the SkyBox. A room made entirely of glass.

This can be a unique experience for those who are not faint-hearted since the floor is made of glass. Then again, wouldn't you like to experience that adrenaline rush while you feel you are floating in the air?
Don't worry about taking perfect pictures as professional photographers will be waiting to take your picture in the SkyBox. Keep in mind that if they use their camera, you will have to purchase the photo from them. You can, however, give them your phone and they will still take a picture of you for free.
Finally, head there in the sunset and you will witness the most amazing view ever.
2.
Have A Romantic Dinner At Menara KL Tower revolving restaurant
Is there a better way to have a delicious meal than doing so at the KL tower's restaurant, Atmosphere 360? A romantic dinner with your significant other at sunset? Or a simple, afternoon tea break?
Apart from providing an amazing view of Kuala Lumpur, the restaurant serves sophisticated Malaysian and International food. You can eat to your heart's content with a buffet filled with seafood delights.
However, keep in mind that the restaurant is pricey, but that breathtaking skyline view comes with a price.
3.
Wedding Receptions With A Stunning View
Most brides and grooms get quite stressed while looking for that perfect place to say "I do". How about the highest wedding reception spot in Southeast Asia – 288 meters above the ground?
Weddings take place at Menara KL's Mega View Banquet Hall with romantic ceiling lights and an even better view. What's more? You can have access to the Sky Box at the Sky Deck KL Tower. This is a perfect place to take amazing wedding pictures.
4.
Celebrate New Year's Eve 300 Meters Above The Ground
Are you looking for a unique place to celebrate a New Year's Eve and make your first wishes? Gather your friends and head to the KL tower where you can enjoy dancing all night at the Sky Deck.
Witnessing more than one firework display at the same time is possible with KL Tower New Year's Party.
5.
Go Sightseeing At Night For Romantic Views
Taking a look at Kuala Lumpur skyline once the city lights go off is marvellous. Don't miss the opportunity to see how vibrant and vivid the city is.
What's more, KL Tower is used for religious purposes as well. A lot of Muslims gather on the tower to look at the moon to mark the beginning of the Holy month of Ramadan.
6.
Do Your Business In The KL Tower
If you want to make your business or your products more unique, then make a presentation on the upper ground floor of KL Tower.
Its amphitheatre is equipped with high-quality visual and audio systems and the theatre-style seating makes it perfect for product, demonstrations and live performances.
Additionally, there is also a mini theatre for 50 people suitable for press conferences and even commercial shoots.
7.
Run Up The KL Tower To Promote Health and Fitness
KL Tower International Towerthon Challenge takes place annually. Can you even imagine hundreds of runners going up the 2058 steps to conquer the tower?
Runners and athletes from all over the world look forward to this event that takes place in April. If you want to challenge yourself and win one of the valuable prizes, scurry your feet and join the race.
8.
Experience The KL Tower International Jump
Are you into exciting extreme sports? If you find yourself in Kuala Lumpur this September, don't miss the KL Tower International Jump.
This is your opportunity to see over one hundred experienced jumpers.
However, be aware that you can only get close to the jumpers if you opt for Sitting On The Edge package offered by KL Tower. Nevertheless, this is a remarkable chance you shouldn't miss.
9.
Go Shopping For Souvenirs
Having plenty of pictures to remind you of your visit to Menara KL Tower is amazing. However, buying a souvenir there for yourself and your family and friends can be something you all can remember for a lifetime.
You can find plenty of souvenir stores and gift shops that sell handicrafts and perfumes all over KL Tower. Note that some stores offer discounts for Komuter Link cardholders.
10.
Explore The Nature Around The Kuala Lumpur Tower
After enjoying a beautiful skyline of Kuala Lumpur, you can take a chance to explore the nature around.
KL Tower Mini Zoo is a popular place for kids and adults. Seeing a huge python and colourful parrots can make your day. On the other hand, if you want to see exotic sea creatures, head to the Blue Coral Aquarium.
Finally, you can enjoy a stroll through the KL Forest Eco Park called Bukit Nanas Forest Reserve just as you get out of the KL Tower. Enjoy the tropical rainforest in the heart of the city.
What Is The Best Time To Visit KL Tower?
KL Tower is open from 9 AM to 10 PM. Keep in mind that you need about an hour to tour the whole place and enjoy the view. You have to pay for the admission too.
The KL Tower admission price starts at 11$ for the Observation Deck, but you can always upgrade your ticket. Note that the restaurants are open from 11:30 AM to 2:30 PM for lunch whereas for dinner, they are open from 7 PM to 11 PM.