7 Best Food Trucks in Los Angeles, California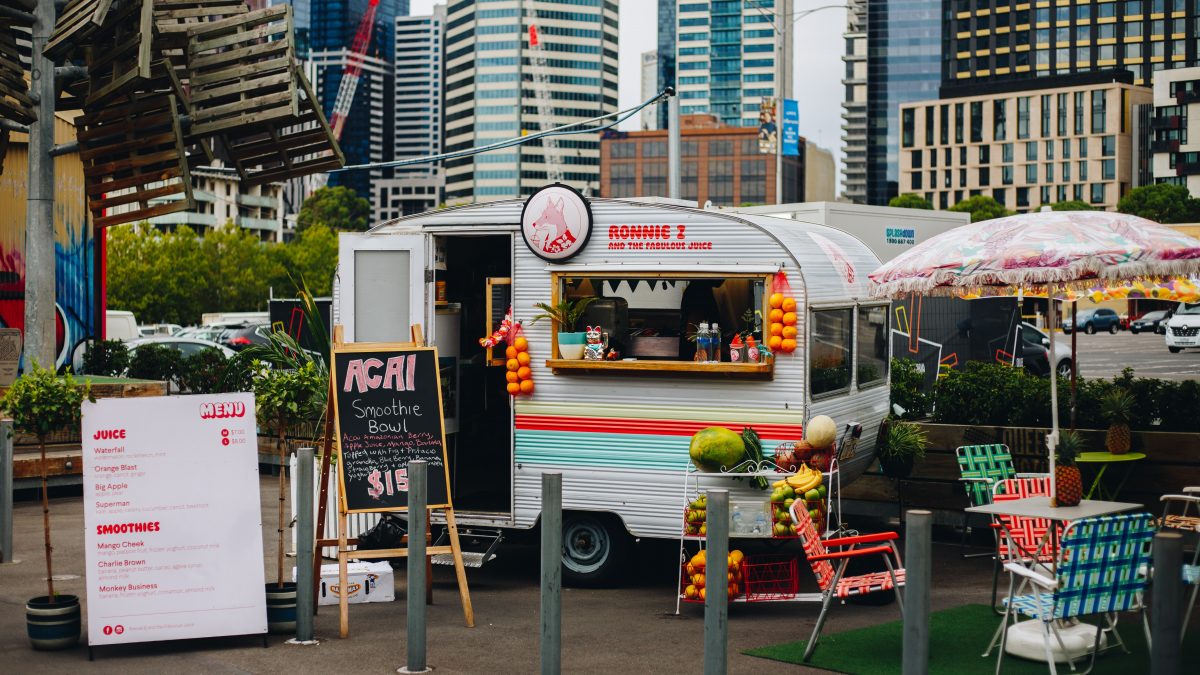 For the longest time, restaurants were your best bet for great food. But these days, you can get amazing meals from a variety of sources. Not everyone has the time or money to eat out at restaurants every day. But you probably still want all your favourites from around the world.
This desire has led to the reinvention of the food truck. These mobile food stations are popping up all over the world and Los Angeles in California is no exception. And some of these food trucks offer the best snacks and meals you'll ever taste.
The U.S. Food Truck Culture
There are several important things that Americans love that have led to the rise of the food truck culture. They love cars, fast food, and lots of options. Street food has been popular in Asia for years. But in America, it had to adapt to their greatest loves. And so, you get food stalls on wheels.
The humble food truck first made its appearance around 2008 in the US, and the trend has exploded. The mobility is what makes these trucks so popular. They can set up in market areas, attend music festivals, or park where people will see them as they come out of bars.
These days, people who own a food truck take advantage of modern technology. They use Facebook to update their followers on their locations. This means that they tap into the young foodie crowd in major cities like Los Angeles and New York. And as a bonus, the owner of a food truck doesn't have to pay the sky-high rent in these cities. They just drive their food truck home and park it in their driveway.
What To Expect From A Food Truck
Food trucks attract people of all ages, classes, races, and ethnicities. So, when you find a favourite food truck, you'll probably have to wait in line. But it's usually worth it because food trucks offer a huge range of different dishes from all over the world.
Food trucks are at the forefront of culinary innovation and invention. And they offer some of the most reasonably priced food that you'll find in the city too. You might find delicious tacos at one food truck, Pad Thai at another, and Spanish paella at a third. This makes it the ideal way to explore the foods of another culture. And you might even find some new favourites as well!
To help you find your new favourite food truck, here are some of the best that Los Angeles has to offer.
The Kogi BBQ food truck is iconic in Los Angeles. In fact, it's one of the first to use social media to increase its fame and market its food. But the real reason for the popularity of Kogi BBQ is the food itself.
Creator and Chef Roy Choi has combined Korean and Mexican foods for the Kogi BBQ food truck. The result is a delicious and sometimes unexpected delight to the senses. You can get tofu on Mexican tacos, kimchi quesadillas, or short rib tacos with caramelised Korean barbecue. And no matter what you order, you can expect the food to be mouthwateringly good and easy on your wallet.
In 2012, Maine natives Sabin Lomac and Jim Tselikis had a single food truck selling Maine lobster rolls in Los Angeles. They then appeared on "Shark Tank" and won a 55,000-dollar investment from Barbara Corcoran. The friends used the money well, and now have more than 20 trucks nationwide.
The menu is based around Maine lobster, a pricey delicacy that's usually found only in top restaurants. The best dish created by the Cousins Maine Lobster food truck is a simple one. It's a heaping of sweet lobster flesh inside a split top roll with lots of butter. And it's simply spectacular.
The Coolhaus food truck became so popular that there are now ten of them all around the U.S. The two owners use their shared love of architecture and food to create visually stunning ice cream sandwiches.
This food truck offers funky constructs like Whiskey Lucky Charms and the strawberry shortcake inspired Buttermilk, Biscuits and Strawberry. And apart from being cool to look at, they're absolutely delicious too. Basically, the Coolhaus food truck offers the perfect sweet treat at the end of a long, hot night.
If you love tacos, then Mariscos Jalisco offers the best in town. Chef Raul Ortega first mastered his taco formula in 2002. And they're so good that no other food truck has been able to match them.
One of the best offerings at this food truck is the Taco Dorado, a crispy shrimp taco. It's made with vegetables, shrimp, and spices fried in a corn tortilla and topped with salsa and avocado. Another popular option is the Poseidon, a seafood tostada with the freshest and most delicious toppings you'll ever taste.
You can't have street food in America without hot dogs. And Let's Be Frank offers hot dogs with a difference. The creator supports local farmers with humane animal practices and offers delicious, grass-fed beef. And best of all, it's simple. You just choose from one of six hot dog options and then choose your toppings. Because sometimes, you can't go past the classics. And food truck night isn't the time for diets anyway.
6.
Indiana Jones Chow Truck
This food truck sells delicious Indian food all throughout Los Angeles. If you enjoy spicy curries and other Indian dishes, then you'll love the options. It offers staples like dreamy butter chicken as well as a few modern twists. Try the Taco Chaat, which is a crispy blue corn taco stuffed with Indian spices and vegetables. Or grab a curry and a naan combination and indulge your love of spices.
If you're in the mood for a sweet treat, then line up at this waffle food truck. It's one of the most popular trucks in Los Angeles for its wide range of sweet and savoury waffles. You can go "Classic" and get a sweet waffle with Nutella, strawberries, or banana. Or you can go savoury and get a waffle with hot dogs or BBQ chicken.
Whether you're looking for a snack, dessert, or dinner, this food truck has the crunchy, crispy answer.
If you're exploring Los Angeles, ditch the expensive restaurants and have a food truck night. Your stomach and your wallet will thank you. And you might discover some new favourite foods while you're there.