Tips For Driving In Canada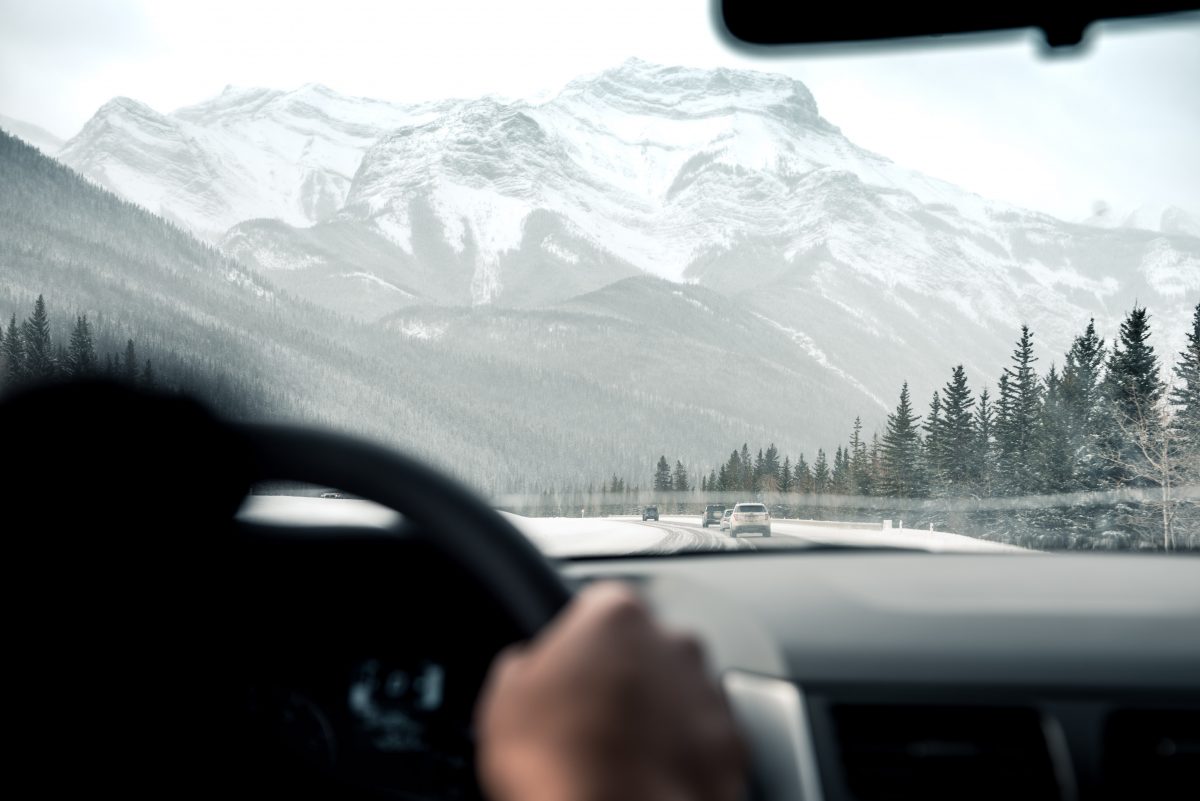 Whether you are looking for natural wonders, culturally rich regions, and unforgettable adventures, Canada is the answer! This fascinating and diverse country has something to offer for every kind of traveler. To get the most out of it, there is no better way to explore Canada's diversity than by taking a road trip through the Great White North.
An iconic American road trip is a dream of many and while we understand why, we can assure you that driving through Canada is equally spectacular! Here are some useful tips to help you prepare for your next self-driving holiday in the land of maple!
Driving Requirements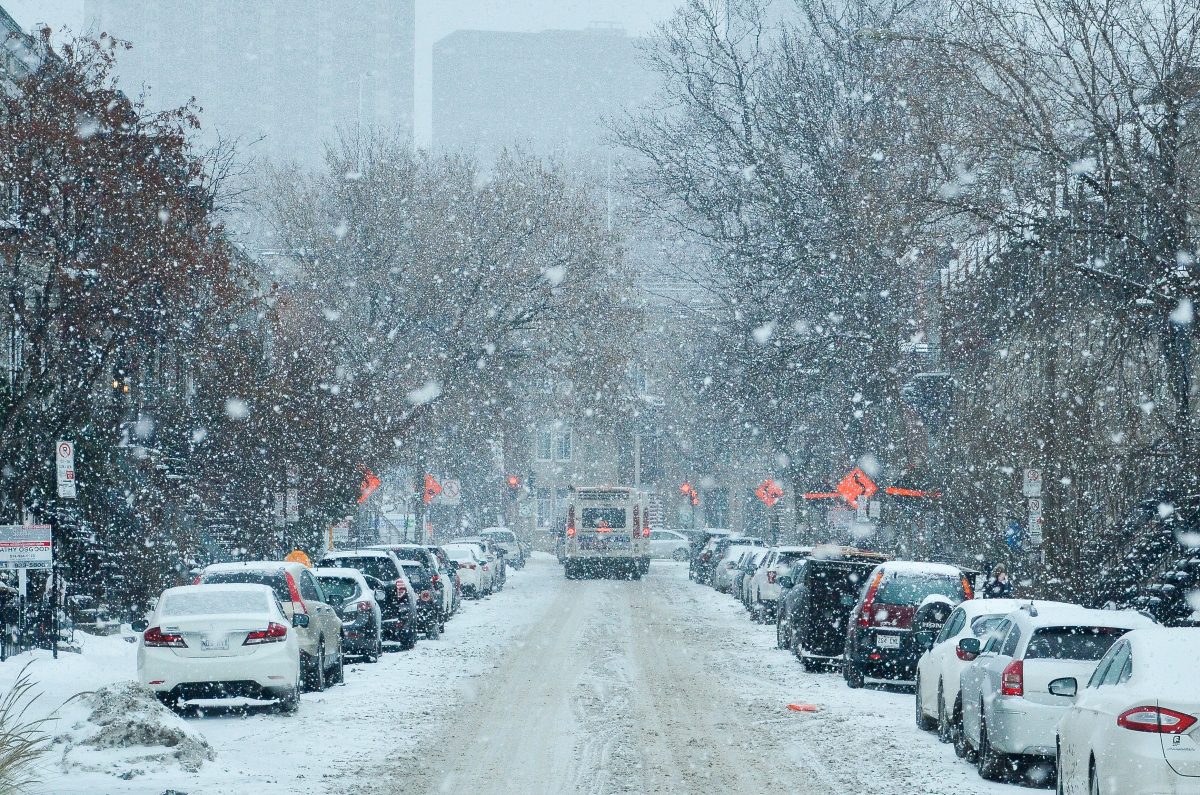 To legally drive in Canada, you need a valid driving licence. In some cases it should be accompanied by the International Driving Permit. It is also obligatory to have an auto insurance and carry its proof with you, so make sure to purchase one before you rent a car in Canada.
Apart from meeting the driving requirements, if you are preparing to set off for your road trip through Canada, we advise you to get familiar with the following rules and regulations:
Seatbelts: Everyone in the car should be wearing a belt and kids under 18 kilograms (40 pounds) should be traveling in a car seat.

Driving under the influence of alcohol: Driving under the influence is a serious offence in Canada. The local authorities enforce very strict drinking and driving laws that may lead not only to heavy fines but even a deportation or future entry ban. Therefore, we advise you to refrain from drinking if you are the driver in turn on your Canada trip.

Road signs: Prepare for French-language only road signs in the French-speaking province of Quebec. It will pay off, even if in most of the country road signs are in English or in both English and French (in Ottawa and New Brunswick). But don't worry, the design of the signs is quite universal and their meaning is easily understandable to everyone. Meanwhile, in Nunavut the signs are also bilingual, but in this case it's English and an indigenous language such as Inuktitut.

Winter tyres: As winters can get really harsh in Canada, we recommend you to drive with winter tyres for a better grip. Quebec requires the use of winter tyres from December 15 to March 15 and in British Colombia from October 1 to April 30. If you are not equipped with winter tyres (or carry chains, alternatively), expect to be fined.
Driving In Canada For Tourists
Canada allows tourists to drive with their valid national driving licence. Unless your national document was issued in English and/or French, you will also need an International Driving Permit or a translation of your driving license into one of Canada's official languages.
Driving In Canada with US Licence
Holders of valid US driving licences are allowed to drive in Canada without needing the International Driving Permit. The US auto insurances are also valid in Canada.
Speed Limits In Canada
If you are used to driving in USA, keep in mind that Canada uses the metric system. Therefore, all the speed limit signs are in kilometres per hour. The maximum permissible speed within urban areas is 50 kilometres per hour (31 miles per hour). Whereas, the limit on most 2-lane highways outside urban areas is 80 kilometres per hour (50 miles per hour). As for the multi-lane highways, you are allowed to drive as fast as 100 kilometres per hour (62 miles per hour). Although this limit differs in some provinces, reaching 120 kilometres per hour (75 miles per hour) in British Columbia and decreasing to 90 kilometres per hour (56 miles per hour) in Prince Edward Island.
HOV Lanes And Tolls In Canada
High Occupancy Vehicle (HOV) lanes are available on a number of Canada's busiest highways. They give priority to the cars with at least two passengers (including the driver) as well as buses, licensed taxis, emergency vehicles and motorcycles. The HOV lanes are the leftmost lanes. They have special signs and diamond-shaped markers painted on the road. Entering and exiting a HOV lane is only permitted at designated points indicated by white broken line and diamond road markings. It's available every 2-4 kilometres.
While the fuel is considerably more expensive in Canada, the toll roads are uncommon in the Great White North. These are the places where you should expect having to pay a toll:
when crossing into USA on some bridges

at the Cobequid Pass on the Trans-Canada Highway in Nova Scotia

using bridges or ferries to enter Prince Edward Island, Vancouver Island or Newfoundland

on Ontario Highway 407 around Toronto. It is one of the most expensive toll roads in America. However, it will save you hours that you would otherwise spend in traffic on Highway 40. There is no need to stop at the booth to pay the toll anymore. It has the automated system that takes a picture of your licence plate when entering and exiting the toll road. The bill is then sent to you or added to your car rental bill.

driving through the national parks. Although these are not toll roads, you will have to pay park fees in case you plan on stopping within the park limits. For example, in Banff National Park where you can get to by driving the Highway 1 Trans-Canada Highway.
Right Turns On Red In Montreal
In Montreal, turning right on red lights is illegal. Meanwhile, in other parts of the country, you can take a right turn on a red light. However, you have to come to a complete stop at the intersection first.

Why We Recommend Self-driving In Canada
Canada's biggest cities such as Toronto, Vancouver, and Montreal offer great public transport systems. Hopping on a bus or taking the subway will probably be a faster and less hassle-free way to get around the cities. However, if you don't want to limit yourself, renting a car is undeniably the best solution.
Due to the large, often underestimated distances, Canada is highly car-dependent. The driving culture is comparable to the one in the neighbouring USA. Self-driving will therefore give you the opportunity to discover even the most remote places of the country. Moreover, driving around is a great attraction itself because of the spectacular landscapes you'll see. Last but not least, the roads are secure. Therefore, driving in the Land of Maple is safe and smooth – a real pleasure of an experience!
Conclusion
Now that you are familiar with driving in Canada, we hope that you decide to take a road trip in this country! Traveling by car will guarantee you the incomparable freedom and access to the most remote natural wonders. Preparing for such a trip shouldn't be too challenging. Once you are on the road, you will enjoy not only the hassle-free travel but also the breathtaking surroundings. Just make sure you have enough snacks, water, and fuel in the tank to traverse the vast expanses of Canadian lands and enjoy this awesome adventure!