The Best Natural Wonders Of North America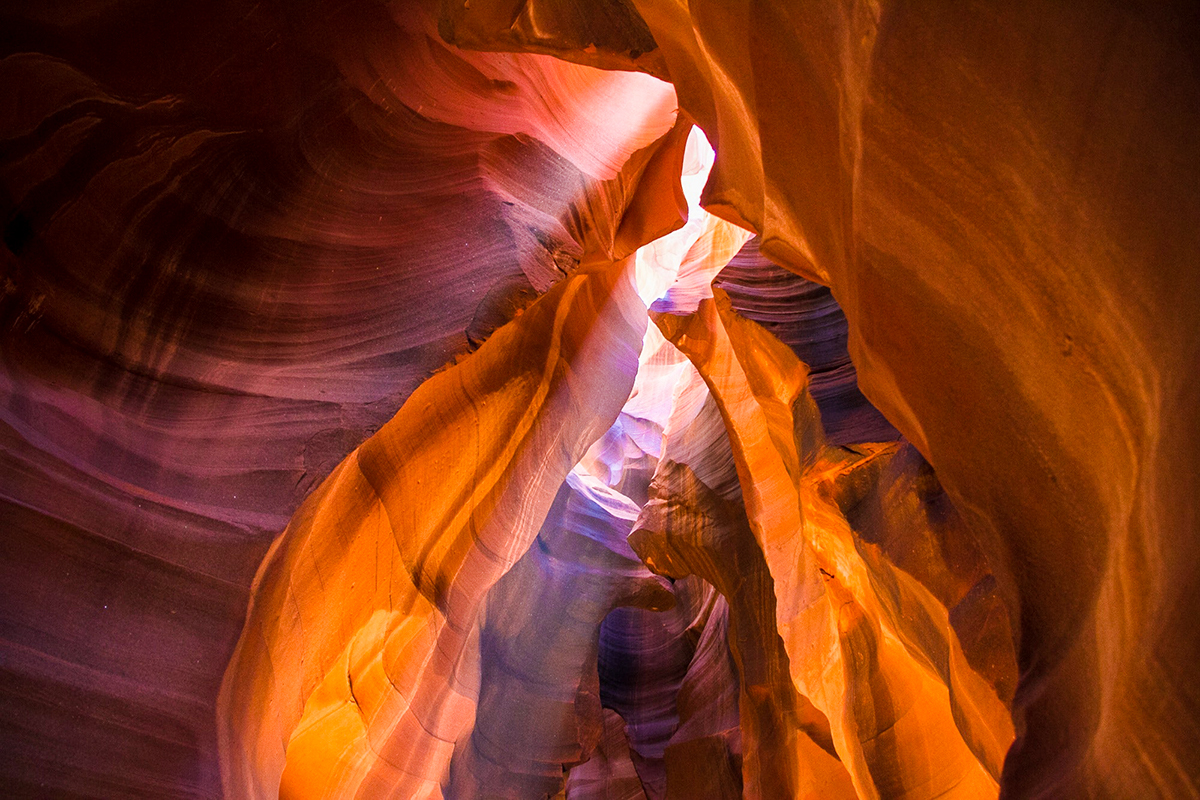 Taking a vacation to North America? You probably have a long list of must-sees and to-dos. Just make sure you include some of the most spectacular natural wonders you will see in your whole life.
Though not as historically rich as Europe and Asia, the one thing that North America has going for it is a wide range of natural wonders. No trip to North America would be complete without taking in a few of these awe-inspiring locales. But with so many, it may be hard for you to choose which ones to see.
In this guide, we are going to help you out with that. We will be looking at some of the most awe-inspiring natural wonders of North America. Additionally, we will be giving a little insight into just why you should be packing your bags to take in the beauty of these spectacular natural wonders.
Natural Wonders of North America
North America is a variable gold mine of beautiful landscapes and vistas. Narrowing down our list was hard, but we think we have successfully chosen some of the best places in North America to take in the natural majesty of its versatile landscapes.
Here are our top 9 natural wonders we think everyone and their families should see while visiting:
1.
Rocky Mountain National Park
The Rocky Mountains span from Colorado all the way into Canada. And no matter what leg of this mountain range you venture to you will find wondrous beauty and spectacular views. Whether you are visiting Banff or spending time in our first natural wonder, you will understand why the Rocky Mountains are simply one of the best natural wonders that North America has to offer.
But let's talk a little about Rocky Mountain National Park and why it is a definite must-see. This park in Northern Colorado is a large national park that offers a lot of great activities no matter what season. In the spring and summer, you can hike the plethora of trails that lead to excellent camping sights and views that will take your breath away.
In the winter, hit the slopes of Hidden Valley for some of the best skiing anywhere in the U.S. You will have to purchase one of two tickets (one day or a week) at the entrances. Then, you can either drive the scenic loop or let a shuttle bus take you into the park.
The Appalachian Mountain range extends from Canada all the way down to Alabama. There are many state parks and national parks along with the over 3000-mile range. Among them, you can find the Great Smokey Mountains National Park and Shenandoah National Park.
One of the activities you can take on is to walk the Appalachian Trail. This trail is over 2000 miles long and meanders through 14 different states. Pone of the most majestic pieces of the Appalachian Trail is a 600 mile stretch through Vermont, Maine and New Hampshire.
There are many tours that you can book to give you a more structured trip. You can also take your trip in your own hands. Grab a trail map and head out to see why many feel the Appalachian Mountains are easily one of the best places to see a whole slew of natural wonders.
You may remember Mt. St. Helen's 1980 eruption and have always wanted to see the sight. It is one of the most destructive natural wonders within the North American Continent but is also breathtakingly beautiful too.
The landscape ranges from looking like the surface of the moon to lush vegetation areas. The active volcano lends for unique adventure and there are several hundred miles of trails you can traverse as well. Not only can you hike, but you can also climb. And if you are even more adventurous, you can take the zip-line.
This beautiful sight in the Northwest state of Washington is a one of a kind experience. You can, of course, roam the paths and visit the centre on your own. Or you can book a tour – a helicopter one is both unique and fun. You can find out more information at Mt. St. Helens website here.
No list would ever be complete without the Grand Canyon. This canyon covers 277 miles of Arizona desert. Close to Las Vegas, you can also take day trips out to see if you want to get a little gambling in as well. The natural beauty and prismatic colours of the canyon has a lot of activities you can do within its borders.
The canyon is so large that they divided it into three sections which will make planning your Canyon excursions a little easier. The North Rim is by far the least visited section. This is great if you want to hike and get stunning views without hassling crowds. Next up is the South Rim. This section is more tourist-heavy and is also where a bulk of the hotels and restaurants are located. The West rim is also a well-visited section as this is where the infamous glass walkway is located.
The beauty of the Grand Canyon is that you can hike, climb, and ride on the rims and down to the valley. Within the valley, you can take advantage of the Colorado river and add a little water fun into your trip to one of the seven natural wonders of the world. If you want a more structured outing, check out some of these tours.
Another iconic natural wonder of North America is situated on the border between the U.S. and Canada. Niagara Falls is one of the most visited places in North America. This unique natural wonder has three falls combined into one stunningly beautiful waterfall.
If you want a great view you can always hike Prospect Point Park and see an amazing view of the American Falls view. Or take the Maid of the Mist Boat Tour and get right underneath the falls themselves. Another awesome hike is to climb up the Cave of Winds that are under the Bridal Veil Falls proton of Niagara Falls.
If you want to take a little drive, you can also check out the Canadian side of the Falls. This can give you a whole different perspective. If you are on a romantic getaway from the kids, you may also want to check out some of the Niagara wineries. Also hit the Indian Casino that does not go far from the park itself.
If you are staying a few days in Vegas, you can add this day trip to the other day trip you take out to the Grand Canyon. Another of the great natural wonders of the Southwest U.S is Bryce Canyon. Take a walk through the unique landscape and be introduced to some hoodoos.
These are irregular columns of rock that dot the entire glove. But some of the most beautiful lie within Bryce Canyon National Park. Near Zion (another natural wonder that you could check out), this park has great hiking options. Plus, it is stunning at night. Taking a nighttime trip means gazing at some of the clearest skies you will ever see (if it's clear of course).
There are tons of activities and tours you can take advantage of no matter what time of year you head out to Bryce. During the spring and summer, you can hike, camp, and fish. During winter, this is one of the go-to ski locations in the southwest. There are day trips from Vegas and tour that will have you experiencing the beauty of the natural rock formations as well as give you a good look at the history that resides within these canyon walls.
Whether you believe in climate change or not the world glaciers are melting. And that is why this next natural wonder has a time limit. Taking a boat tour or excursion to see one of the most stunning glaciers, the Hubbard Glacier, could be a unique way to spend the day.
This glacier is over 6 miles wide and sits in stunning blue water. The azure tints make this a sight to behold. You can take a boat tour that can get you within ½ a mile of the glacier itself. Or take a land tour to get the full enormity of this sleeping giant tidewater glacier.
Taking a trip to Denali National Park will offer you spectacular vistas and a beauty that few other places in the world can surpass. The Denali Peak rises to over 20,000 feet and was first traversed in 1913. If you live challenging hikes or are a rock climber then this park is what you need in your life.
All climbers will have to register at least sixty days before their visit. But hikers and casual sightseers are free to visit and that may be enough for you. There is one way in and one way out. You can drive the scenic routes, or you can use the shuttles that are available to you. There are even several tours that allow you to see the park by ATV or by raft.
9.
Yellowstone National Park
This was the first national park ever inducted in the U.S. It covers a 3500 sq. ft stretch of land with parts in three separate states. Probably the best-known inhabitant of Yellowstone National Park is the good Old Faithful Geyser, but there is so much more that makes this easily one of the best North American natural wonders.
Famous for breathtaking scenery, exciting geothermal activity and amazing wildlife you will have a fun-filled adventure as you take in all the sights. This park is great for families, couples and even solo travel. You can explore the park by fooling the boardwalks and a wide range of trails. These will take you through the wilderness and even around the geyser fields and hot springs.
You can bike, hike, ride, raft and take any other number of outdoor activities. You can also decide to learn a little and take a guided tour both from a park ranger or an outside company. Some of these tours will have you walking. Others will have you on a horse like you're a cowboy. And some will have you traversing the white-water rapids of the Yellowstone River.
Final Thoughts…
These are just some of the best natural wonders in North America. Taking your time to see these amazing vistas and panoramic scenes will bring a new understanding of just how much beauty surrounds us daily. Hopefully, with this list, you now have some new destinations pencilled in on your vacation calendar.
After learning about North America's natural wonders, feel free to check out our list on the best rock climbing places in the U.S.