Things To Do In Zurich, Switzerland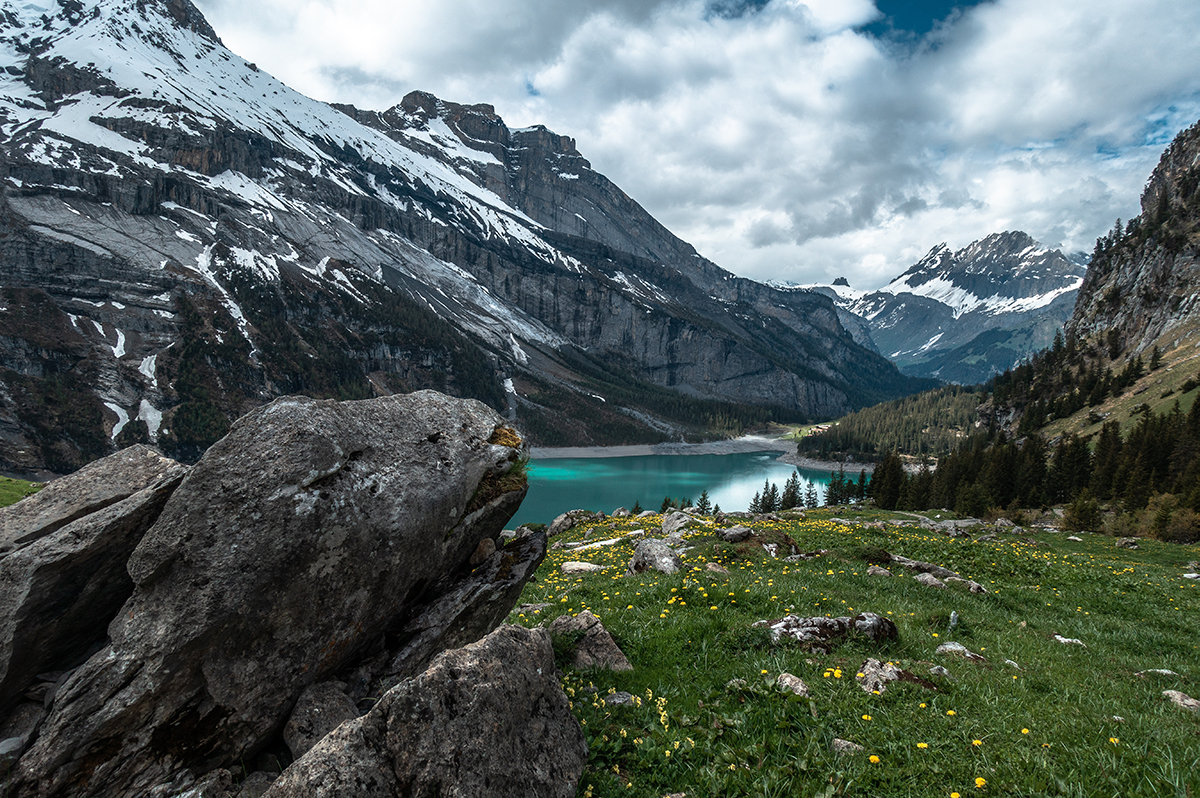 When most of us think of Switzerland we think banking, chocolate, and yodelling, but this nature-rich historical nation has much more to offer than just those stereotypes. Especially when you travel to the capital of majestic Switzerland, Zurich.

What is Zurich known for? Well, stereotypes exist for a reason. Zurich is the economic centre of Switzerland and one of the biggest in the European continent. But even though this capital plays a big part in many of those stereotypes Zurich has a rich history and is a great home base for exploring the amazing mountains, lakes and lush forests of this culturally diverse nation.

There is something for every type of traveller whether you are a bootstrapping backpacker or a luxury adventurer. Zurich itself is a metropolitan city with a vibrant nightlife that has sprung up around a rich and interesting history.

Filled with five-star restaurants and a shopping district that would make even the Kardashian's drool, Zurich is a must for any traveller making their way through Europe.
In this Zurich travel guide, we will look at ten of the most popular attractions so that you will be able to plan your Swiss adventure with confidence.
1.
Take A Walk Along Lake Zurich
Lake Zurich sits in between several cantons including Zurich, St. Gallen and Schwyz. Zurich sits at the western end of the crescent-shaped lake. Though in the past the lake was primarily used for transport of goods as the years went on the lake became popular as more of a residential and vacation spot.

Taking long walks around its shores you will find beautiful scenery and promenades like the one that starts at Bellevue and takes you down to the small lakeside village of Tiefenbrunnen. Or if walking is not your cup of tea then taking a nice boat excursion out onto Lake Zurich will give you majestic views and access to any number of attractions (like Rapperswil) along the lake all year long.
There are countless boating companies that offer tours as well as simple transportation from one side of the lake to the other. The Lake is central and easy to get to by foot or public transport.
Whether you are looking for a nice relaxing stroll along the lapping waters of Lake Zurich or are more adventurous and decide to partake in some of the amazing outdoor activities in Zurich by getting out onto the beautiful azure waters you will experience something truly spectacular.
2.
Relax On Lindenhof Hill, Zurich
A wonderful place to get amazing views of the right bank, Lindenhof Hill is a must for any traveller. In the heart of district one which is in the historic city centre known to the locals as Altstadt this now public park has a rich history.

Once a Roman Citadel it would become a medieval castle and royal residence before being turned into one of the best photo ops available in Zurich. Great for relaxing or even hopping into a game of chess with a local Lindenhof hill is a must-see attraction when you are visiting the Swiss capital.

Just make sure to check out the Hedwig fountain built to commemorate the women who defended the city during the siege of 1292. It is a stunning piece of art.
3.
Climb The Steps To The Top Of Grossmünster
This church and its towers are perhaps one of the most iconic images of the Zurich skyline. Built in the early part of the 12th century it began its life as a Catholic monastery. It took a little over a century to build and its Romanesque architecture is something to behold.

With portions of the monastery being extended and improved all the way up into the 1600s like many European churches, you can walk through the Grossmünster and feel time pass as you see different architectural or artistic methods. Eventually, this Catholic monastery would become a part of the Reformation and in 1523 it broke from the Catholic church and became a Protestant church.

The main part of the church is free to roam around and snap those spectacular photos while absorbing the history of this spectacular church, but if you want to climb the towers (also called the Karlstrum) there is a small fee.

Though walking up the 187 steps to the top may seem like a little too much exercise you will regret not doing it as it is one of the best views of Zurich. The ticket prices are very reasonable with the adult ticket costing only 5 CHF and the child's only 2 CHF. Once again getting to this must-see attraction is simple. You can take a stroll and take in the sights along the way or take public transportation and get there in no time at all.

Address
Karlsturm-Grossmünster
Grossmünsterplatz
8001 Zurich

Hours of Operations (Changes Seasonally)
Main Church
Mon. – Sun. 10:00 – 18:00
Karlsturm
Mon. – Sat. 10:00 – 17:30
Sun 12:30 – 17:30
4.
Hike Up Uetliberg Mountain
This mountain looms over Zurich and is a quick car ride or bus ride from the centre of town. Leaving from the train station you will arrive at a stop close to the peak. Once you are there the fun can begin.

Not only will you once again find a place that heralds spectacular views of Zurich and the lake but on clear days even the Alps. Not only that but there are hiking trails and restaurant once you get to the top (there is also a hotel) so no matter what you are into, you will be able to enjoy the magical natural surroundings.

When you have had enough of the beauty you can hike back down to the station and go back to Zurich or take a ride on the cable cars that run between Felsenegg and Adliswil.
5.
Shop Till You Drop At Bahnhofstrasse
Even if you are seeing Zurich on a budget taking a stroll down the main street known as Bahnhofstrasse is well worth it. Lined with some of the most expensive and luxury brands known to the world this street is Zurich version of the Champs Elysees. Though it has been recorded that this is one of the priciest streets in the world and the number one in Europe, so it surpasses the Paris street easily.

If you look past all the high fashion and price tags, you will see a street that has a long history being formed after the city walls of the old fortress was demolished. This street starts at the Bahnhofplatz directly in front of Zurich's main train station. Mainly a pedestrian thoroughfare this street is an iconic stroll that travellers should not miss.
6.
Check Out Cabaret Voltaire
If you are more into the art scene rather than nature, then taking a trip to the Cabaret Voltaire is a great attraction to check out. A bar, café, and museum all in on this birthplace of Dadaism brings you into the world of the philosophical and artistic revolution that was meant to mock the absurdity of modern society.


Beginning at the start of WWI this movement would go on to birth other artistic movements like pop art and later the punk rock movement. The museum itself takes an in-depth look into the movement. After you are done with that you can take in a performance in the bar/café or just enjoy a drink and contemplate all the absurdity of our world today.
Address
Cabaret Voltaire
Spiegelgasse 1
CH 8001 Zurich
Hours of Operation
Mon. – Thurs. 17:30 – 24:00
Fri. – Sat. 11:30 – 02:00
Sun 11:30 – 23:00
Ticket prices
Prices for performance depends on individual performance, but the museum is free.
Getting There
Public transport is available to get to Cabaret Voltaire.
7.
See The Exhibits At The FIFA World Football Museum
Do you love football? Or as Americans call it soccer? Then taking a trip to the FIFA headquarters and the World Football Museum is a definite must do while in Zurich.

This museum has tons of exhibitions that follow the rich history of the world's most popular sport. Plus, you will get to see the World Cup Trophy, how cool is that?

Hours of Operation
Tues. – Sun. 10:00 – 18:00
Mon. Closed
Ticket Prices
Children (under 6): CHF 24
Children (7-15): CHF 14
Adults: CHF 24
Seniors: CHF 19
Disabled: CHF 14
Students (w/ ID): CHF 18
(Special prices for families and groups see the website for details.)

Getting There
This museum is located near the Bahnhof Enge and therefore is easy to get to using public transport.
8.
Take A Guided Tour Through The Zurich Opera House
This majestic building has been on this sight in some fashion since the early 19th century. Though this incarnation is the second of the opera houses the first having burnt down in 1890 the architecture is amazing and every bit as grand as one would expect.

Having had the music of many legends, like Mozart and Wagner, wafting through its rafter there is a spectacular history to dive into. Located close to Bellevue and the Lake, this opera house is a beloved treasure of the people of Zurich.

In fact, this is a theatre was funded by the citizens. If you can't get tickets to a show, there are still guided tours that you can register for that take place every Saturday afternoon. They are only offered in German unfortunately but if you speak German these would be well worth it.
The general tour lasts an hour and a half and costs 10 Francs. Make sure you register online as there are limited spots available. There are more in-depth tours as well such as the Stage Tech Department which is offered only in German and costs 20 Francs. Other tours include the Make-up Department tour and the Costume Department tour both of which as also only available in German and will cost 20 Francs each.
Hours of Operation
Mon. – Sat. 11:00 – show (when the show is scheduled)
11:00 – 18:00 (non-show days)
Sunday 1.5 hrs. before curtain
Ticket Prices
The tickets range from 13 CHF up to 380 CHF.
Getting There
Tram – Take the tram #2 or #4 to Stadelhofen Station and Bellevue and get off at Opernhaus. Or take #11 or #15 and get off at Stadelhofen.
9.
Explore The Murals At Liebfrauenkirche
One of the things you will notice as you tour through Europe is that you will be seeing lots of churches and that is okay because each one has its own unique history and appeal. The Liebfrauenkirche is a Catholic church located in the University Quarter. After the Reformation, Catholicism took a back burner to Protestantism in Zurich.

However, in the 1800s the faith began a resurgence and the need for a second church was evident and in 1893 the Liebfrauenkirche was built to accommodate this need. The architecture and interior design are of the early Christian basilica style and is stunning inside and out.
With its rich murals and huge columns, this church is an opulent testament to the Catholic faith.
Address
Liebfrauenkirche
Zehnderweg 9
8006 Zurich
Hours of Operation
Mon. – Fri. 9:00 – 12:00
14:00 – 17:00
Tickets
Entry into the church is free.
Getting There
The closest bus station is Haldenegg.
10.
Stroll Through The Swiss National Museum
For those that are looking to learn more about Switzerland and its history, the Swiss National Museum is a must do. A short walk from the main train station and situated on the River Limmat not only is this museum is well worth it for the history but the walk to and around it is magnificent.

Built in the 19th century this museum houses exhibitions that will walk you through the earliest history of Switzerland until the present day with temporary exhibitions focusing on a plethora of periods throughout the year.
Hours of Operation
Tues. – Sun. 10:00 – 17:00
Thursday 10:00 – 19:00
Mondays closed
Ticket Prices
Children (up to 16): Free
Adults: CHF 10
Reduced: CHF 8
Getting There
The museum is right next to the main train station so taking public transportation to it is the easiest way to get there. There are many tram and bus lines that serve this location. Make sure to check the local website for timetables and routes.
Wrapping Up Our List Of Things To Do In Zurich…Experiencing the wonders and rich history of Zurich can be done easily by taking the time to check out these top attractions. Then when you are done with these if you have more time make sure to take some time and investigate guided tours of Zurich.
There are many companies that specialise in tours and day trips from Zurich as well as some that offer free walking tours. Just make sure you get the most out of your time in the Swiss capital!